This is the time of year I start freaking out about Christmas. December is here?! I haven't started shopping, of course. And you can forget about baking and Christmas cards. So it's time to raid the craft room to see what DIY goodies are stashed away. And you know what? We've made lots of good stuff! I can't wait to share these handmade gifts with my gal pals.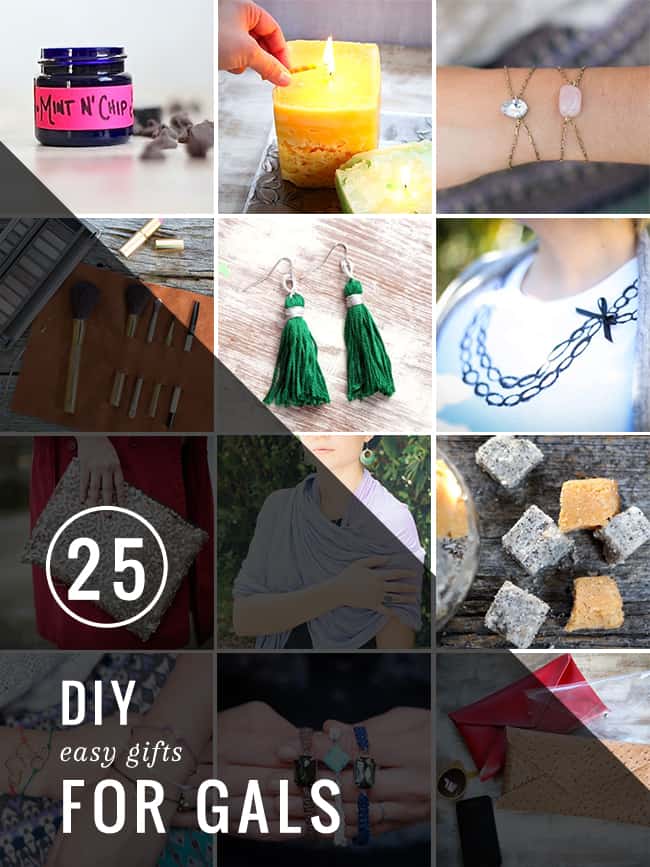 Who doesn't love a handmade gift, especially during the holidays? If you're looking for something beyond jams and jellies, take a look at some of our favorite DIYs from this year.
25 DIY Gifts for Gals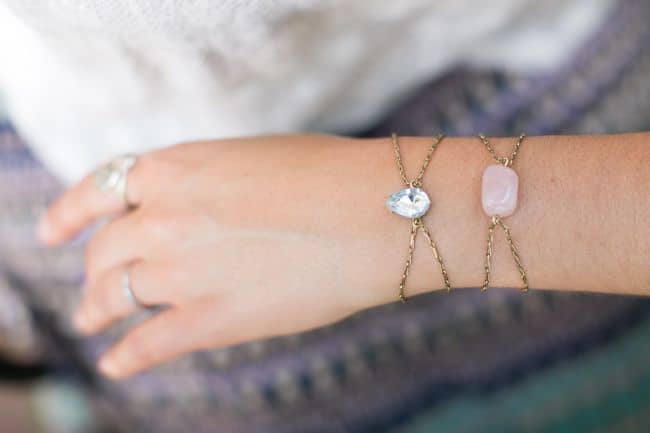 1. I'm in love with scrapbook stickers – they make great faux jewels! Your mom or bestie will love these rhinestone bracelets.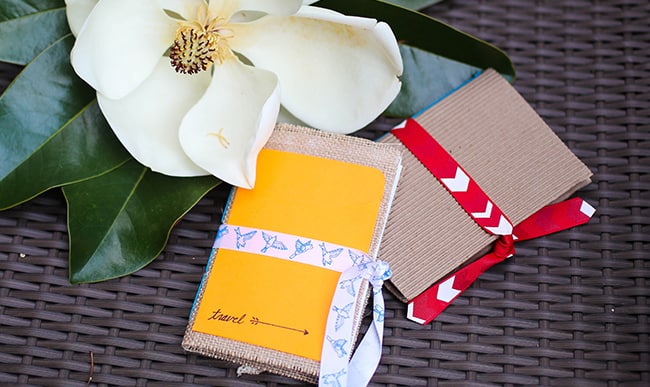 2. For your globetrotting girlfriend, make a handmade travel journal that's easy to pack in your purse.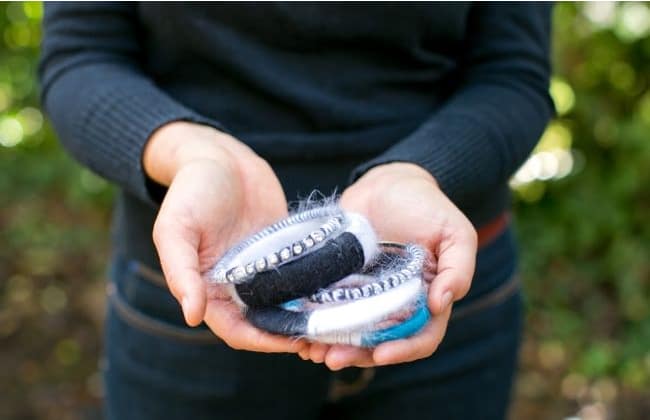 3. Made with super cozy yarn, these angora bracelets make perfect winter gifts.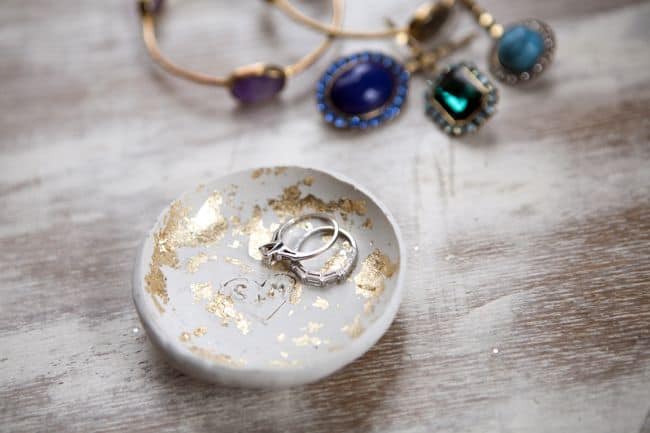 4. Everyone needs a place to keep small jewelry. These gold leaf ring bowls are stylish and useful.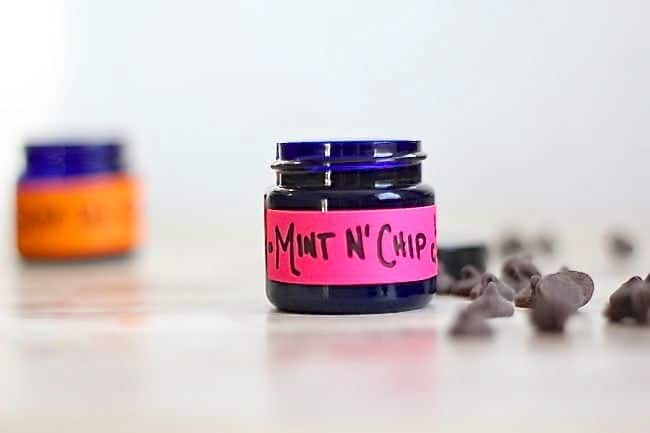 5. Any gal with chocolate cravings will love this mint and chip lip gloss.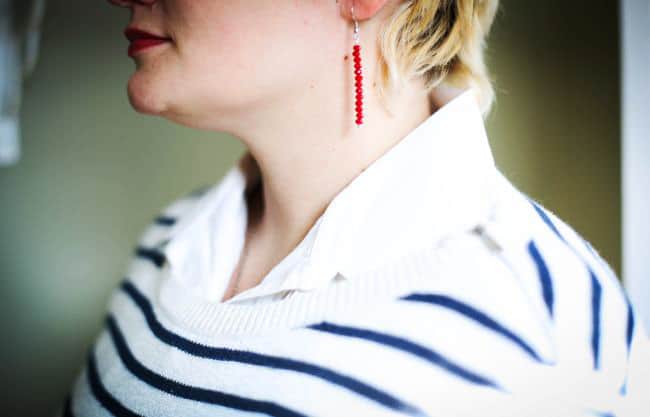 6. Red bead earrings are super quick and easy to make, and they flatter any skin tone. Plus they look so Christmasy, too!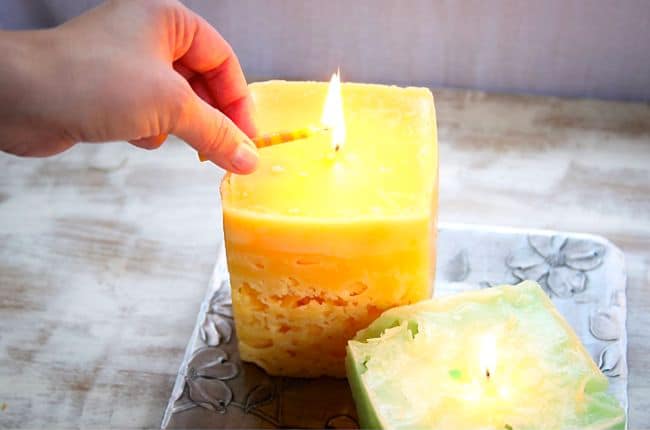 7. Candles are one of my favorite gifts, and these recycled ice candles are so fun to make.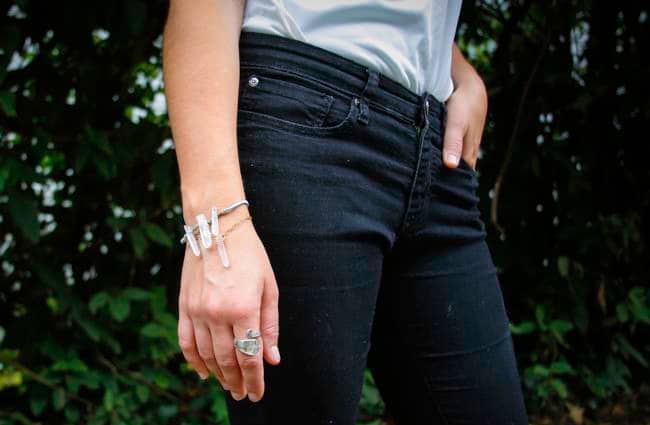 8. For the trendy friend you never know what to buy for, try these stylish crystal bracelets.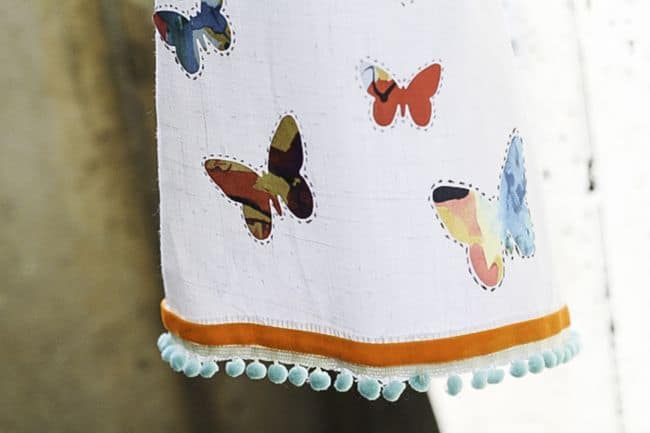 9. These tea towels feature super cute butterflies and pom-pom trim. Who wouldn't like to see them around the kitchen?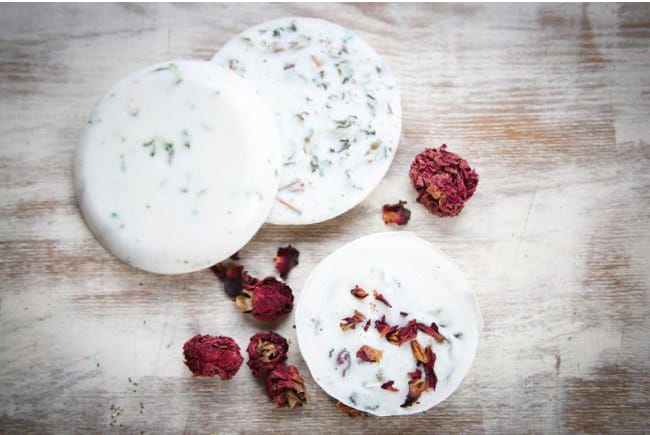 10. There's never enough pampering around Christmas but homemade rose and vanilla soap is a good place to start.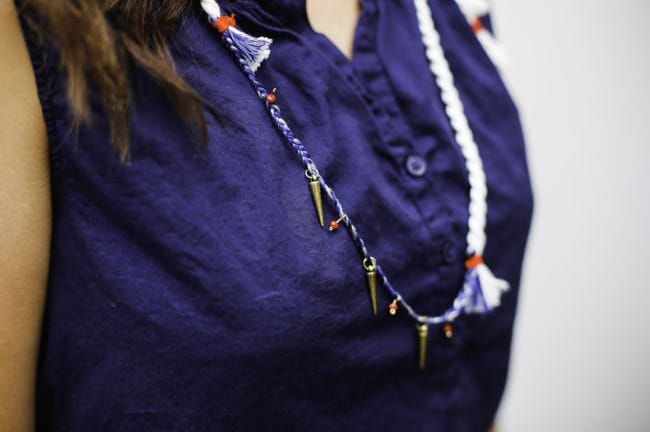 11. Spikes, beads and nautical rope make a wonderful rendition of an Anthropologie necklace.
12. Every lady wants a versatile necklace like this one: it can be worn long or short, and it doubles as a bracelet.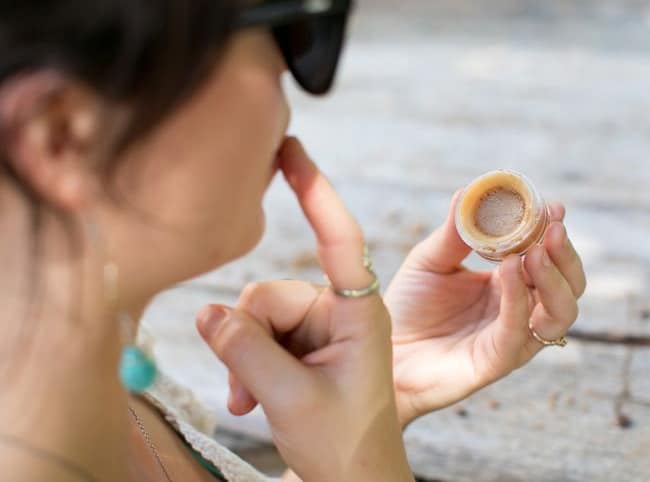 13. Give your friend the gift of pumpkin spice lip gloss so they can enjoy their favorite flavor all winter long.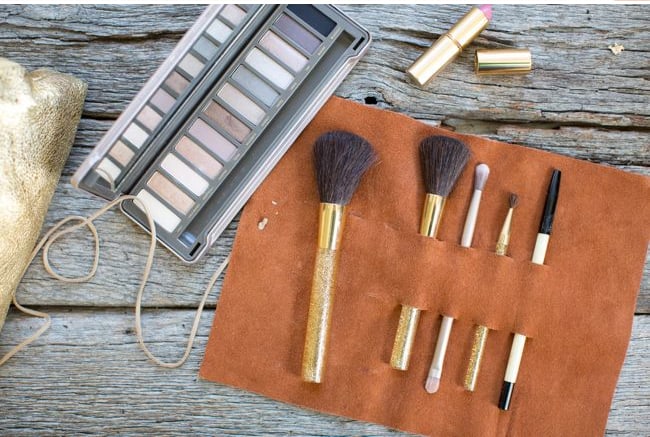 14. Pick up an inexpensive set of make-up brushes and whip up this make-up brush holder made of leather to go with it.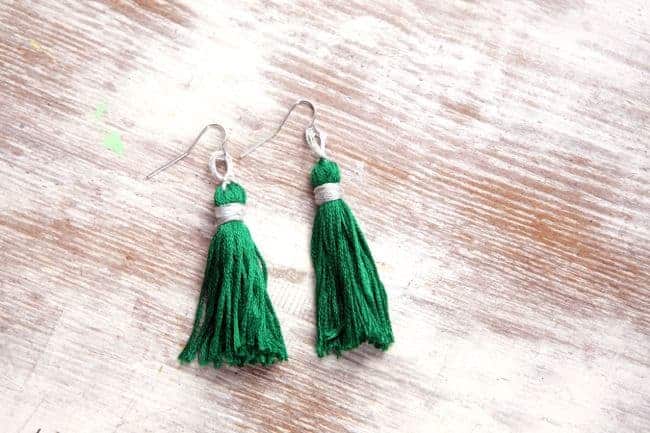 15. Emerald is very 'in' this season, and tassel earrings are a chic way to wear the trend.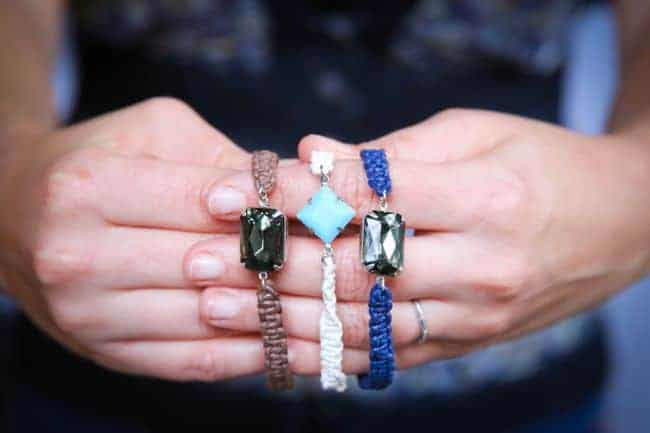 16. I love the idea of a friendship bracelet. We've given it a grownup update in this jewel macrame bracelet.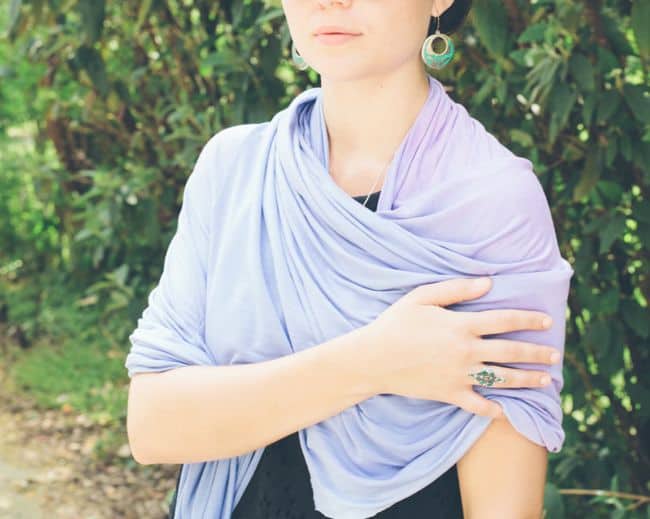 17. No one ever has too many scarves. These are no sew and made of lightweight jersey, which gets so, so soft!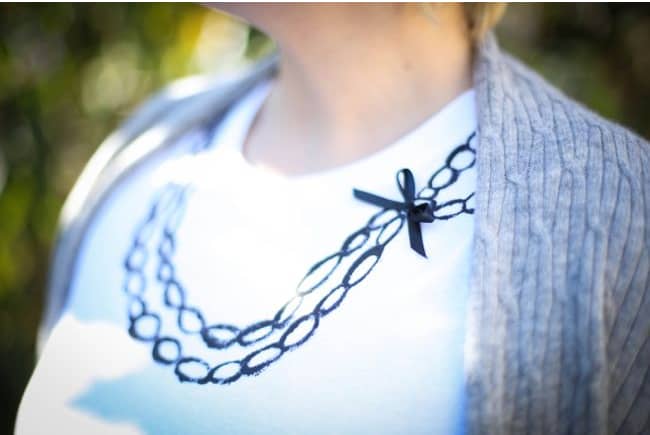 18. A plain t-shirt becomes a great gift when you add a trompe d'oeil necklace to it.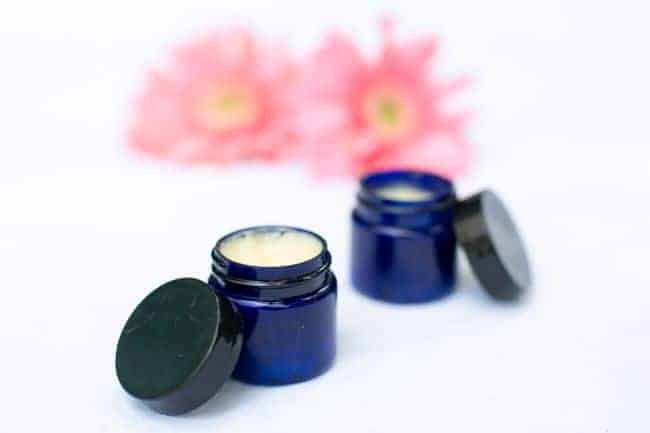 19. Solid perfume not only smells incredible, it's also good for traveling or keeping in the purse.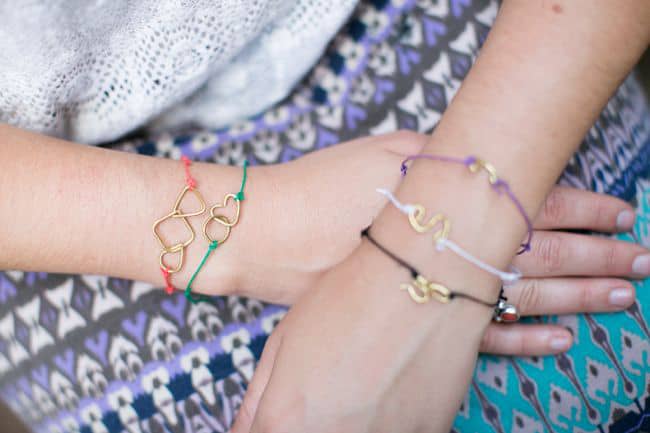 20. These wire shape bracelets can be customized with initials or anything dear to your friend.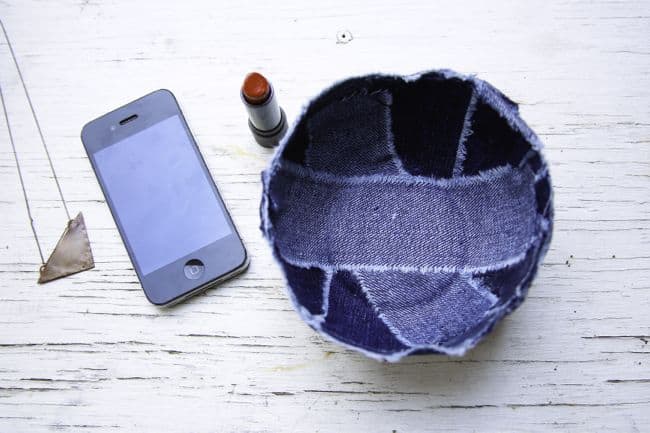 21. Denim bowls make perfect catchalls. Rip up a pair of old jeans and make a couple in no time.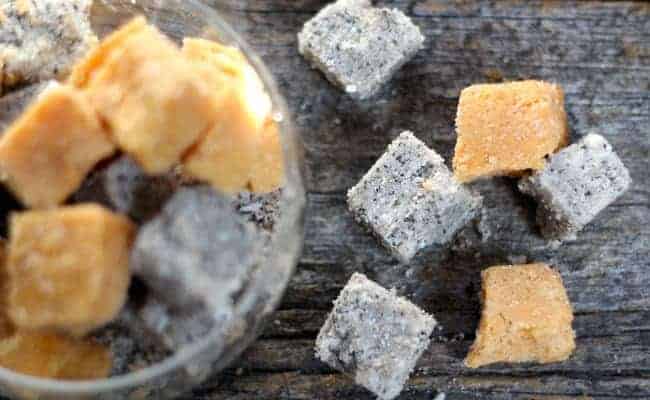 22. Pamper you gal pals with a sugar scrub that smells amazing.  Portioned in cubes, it's easy to wrap and to use.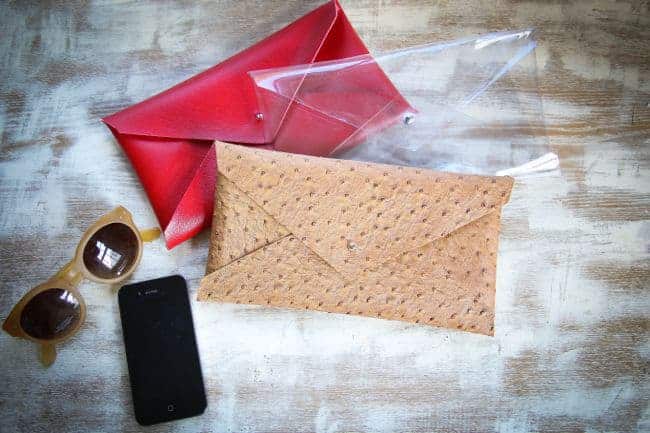 23. No sew projects are my favorites. These vinyl pouches don't require a needle and you only need about 20 minutes to make one.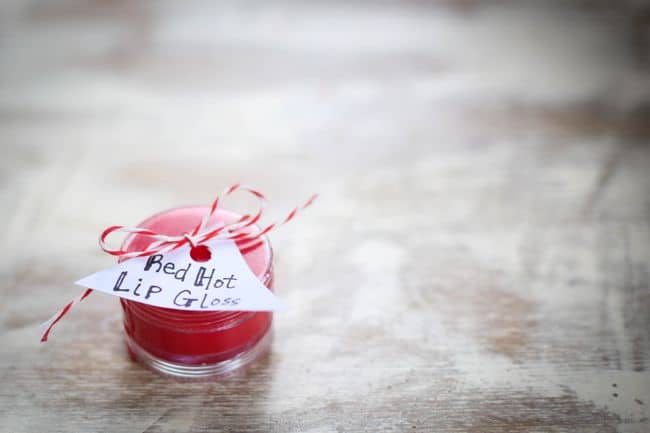 24. Red lip gloss is the best during the holidays. This one tastes like cinnamon, and it plumps your lips!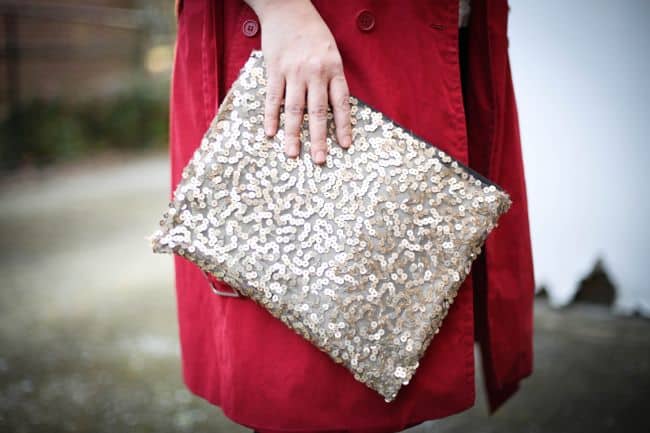 25. This no sew sequin clutch is perfect accessory for New Year's!
What are you making for everyone on your list this year?
0