I don't think there has been a time when statement necklaces were so huge. Yes, these necklaces are big, but I mean huge as in trendy! In the past few years, we've seen gemstones, wood, rope, clay and even raffia making their way around our necks. And there's no better time to rock a statement piece than on New Year's! Here are 25 DIY statement necklaces to fill your post-Christmas lull.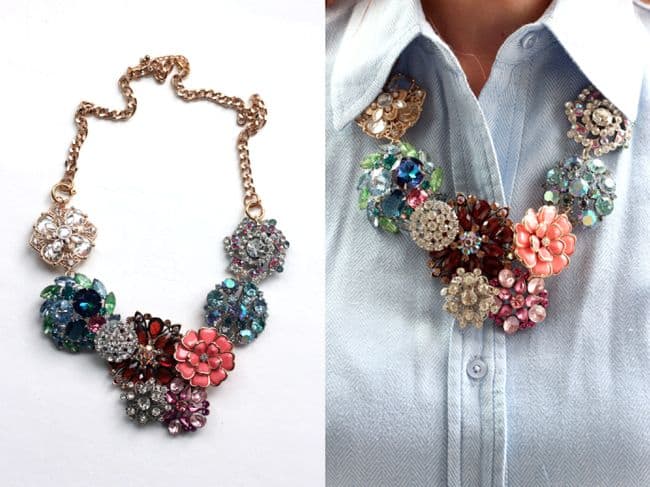 1. J. Crew Flower Lattice Necklace : Perfect for repurposing old brooches – and saving tons of money on the J. Crew version! (by Bromeliad)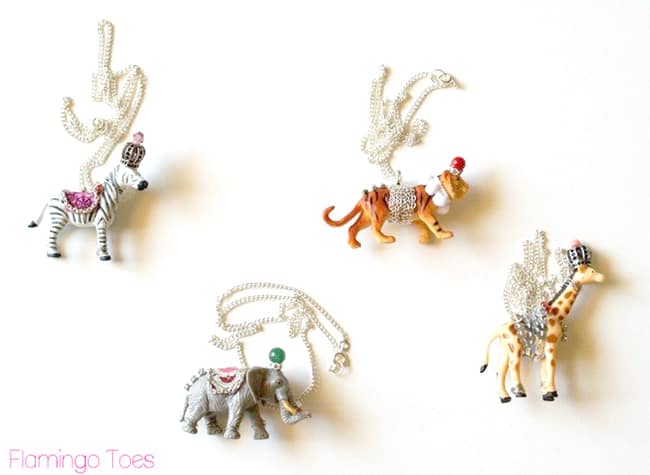 2. Party Animal Necklace : Make a New Year's resolution to become a party animal and start with the proper necklace! (by Flamingo Toes)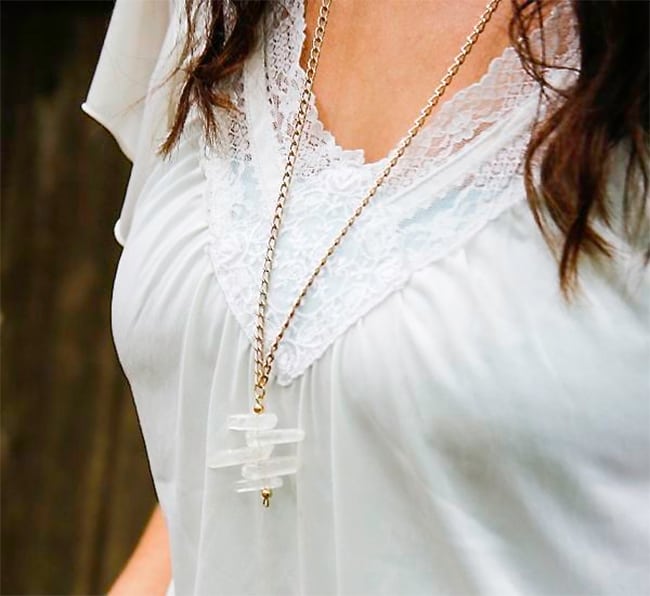 3. Crystal Necklace : Rough cut crystals are on trend and they look great dressed up and dressed down. (my guest post on Tuts+)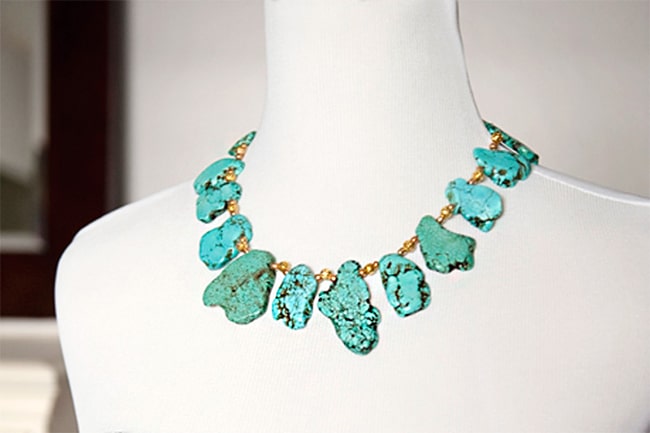 4. Turquoise Necklace : A strand of turquoise beads turn into a gorgeously bold necklace. (by Cutout & Keep)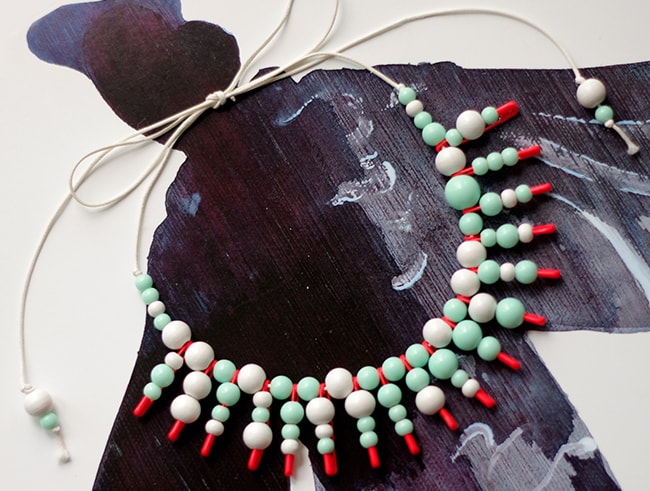 5. Beaded Statement Necklace : A unique statement necklace – made with neon safety pins! (by Fashion Rolla)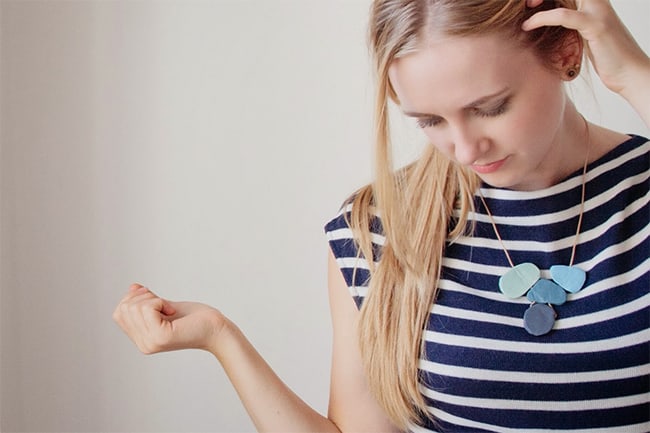 6. Clay Statement Necklace : Polymer clay can be super stylish in abstract shapes and matching colors. (by Curious and Catcat)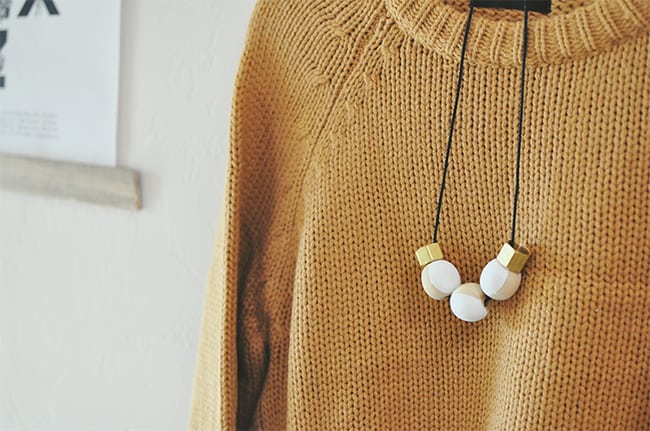 7. Wood Bead Necklace: Wood beads and brass fittings make a simple stylish pairing.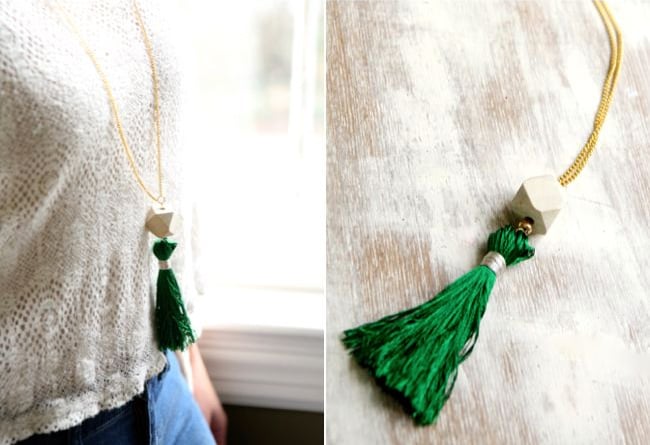 8. Tassel Necklace : A bit of bold emerald color will freshen up any look. (by Hello Glow)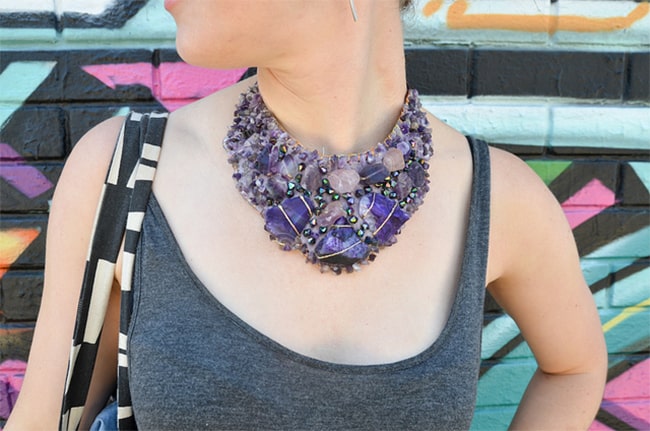 9. Rock Necklace : Play with your favorite crystals to get a necklace that really makes a statement. (by Stars for Streetlights)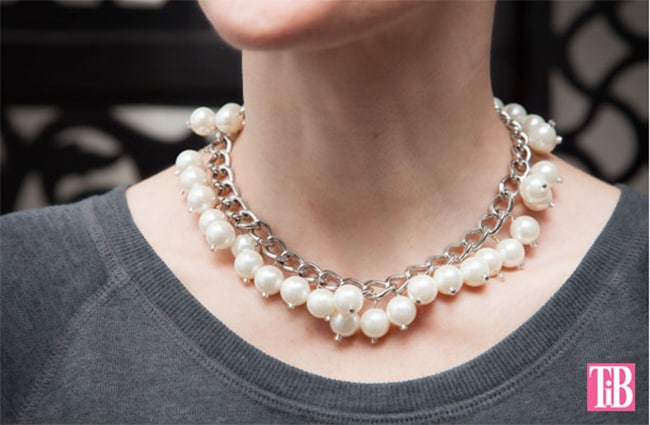 10. Pearl Necklace : Pearls get a modern update with edgy chain. (by Trinkets in Bloom)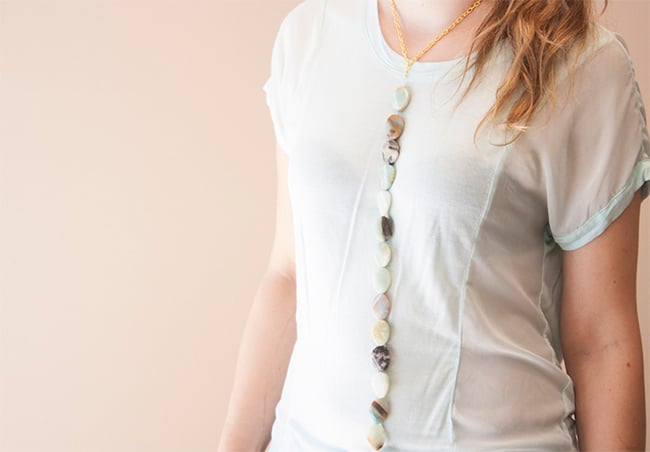 11. Vertical Statement Necklace : Unlike other statement necklaces, this one showcases its rocks vertically.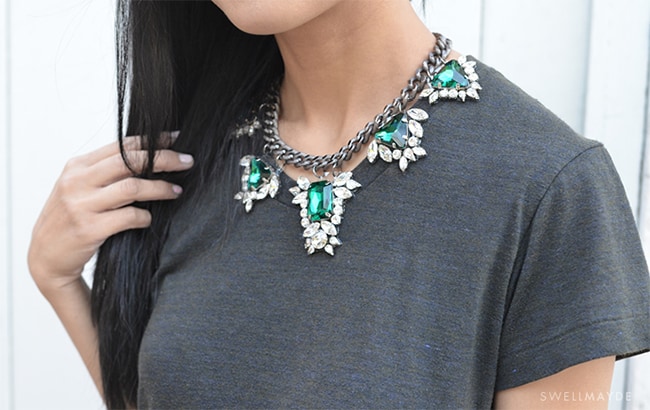 12. Gem Necklace : Nothing says "statement necklace" like oversized gemstones. (by Swellmayde)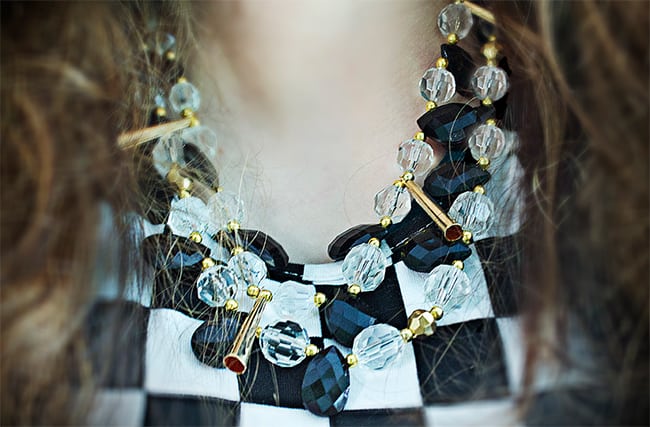 13. Stormy Seas Necklace : A necklace inspired by our favorite shop Anthropologie. (by Quiet Lion)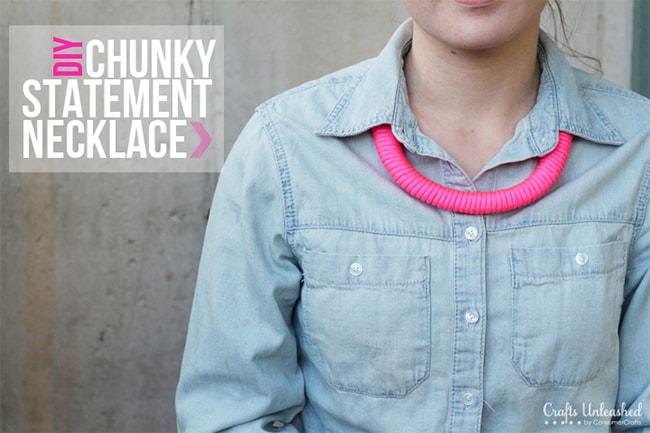 14. Chunky Necklace : A purse handle is transformed into a cool wrapped necklace. (by Crafts Unleashed)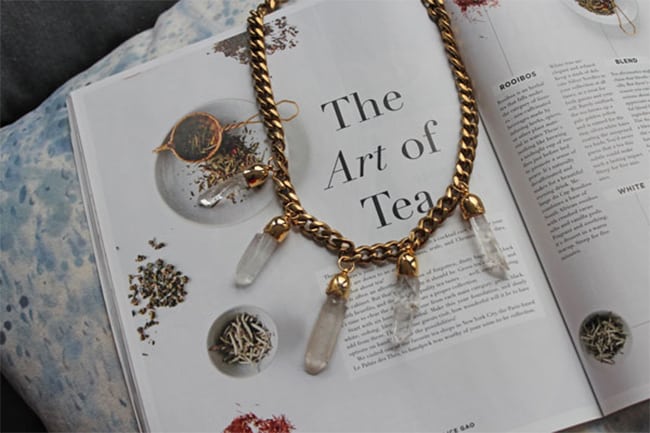 15. Crystal Necklace : With rough-cut crystals this beauty is inspired by ManiaMania. And it's affordable! (by Stripes & Sequins)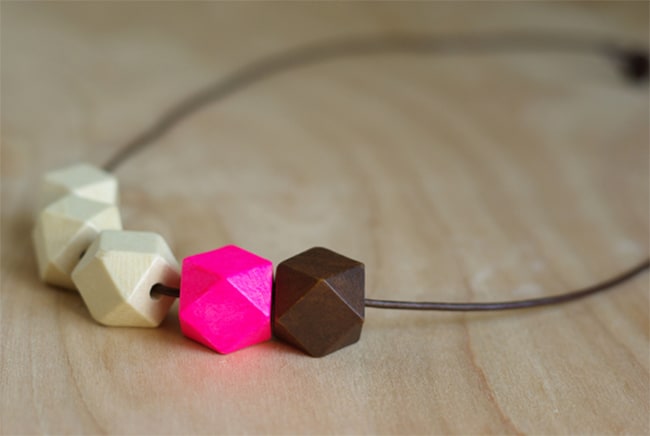 16. Geometric Bead Necklace : Geometric beads go hand in hand with neon colors and necklaces. (by Oleander and Palm)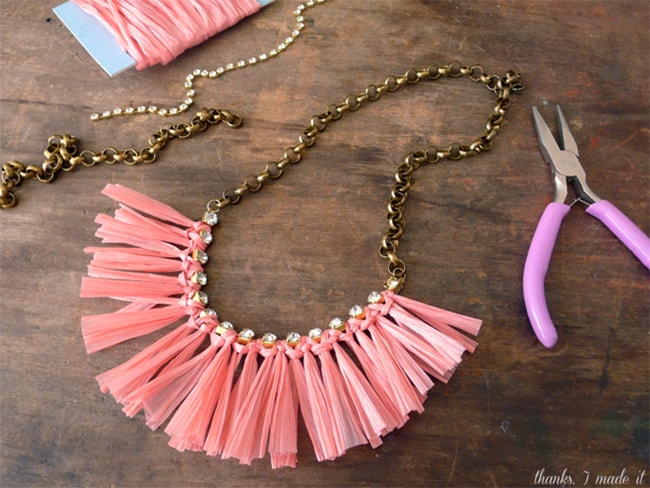 17. Raffia Necklace : Pretty in pink raffia looks super chic with rhinestones. (by Thanks, I Made It)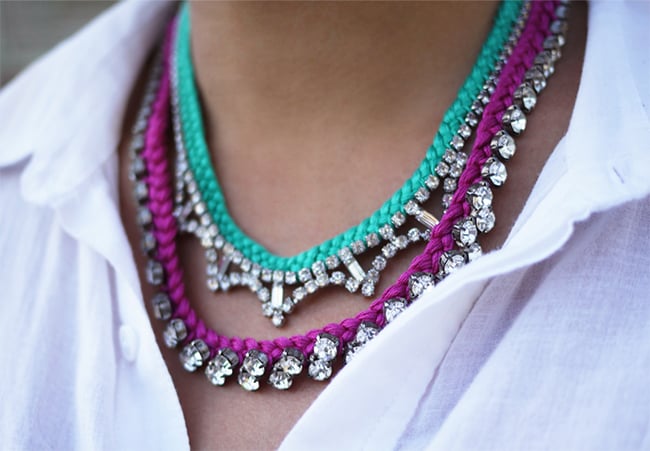 18. Braided Rhinestone Necklace : When rhinestones don't make enough of a statement, add some braided embroidery floss. (be Honestly WTF)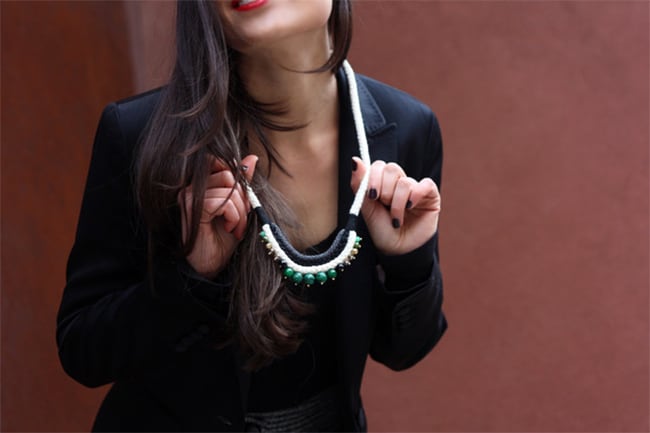 19. Malachite Rope Necklace : Simple materials – green beads and rope – come together to make a stunning necklace. (by For the Makers)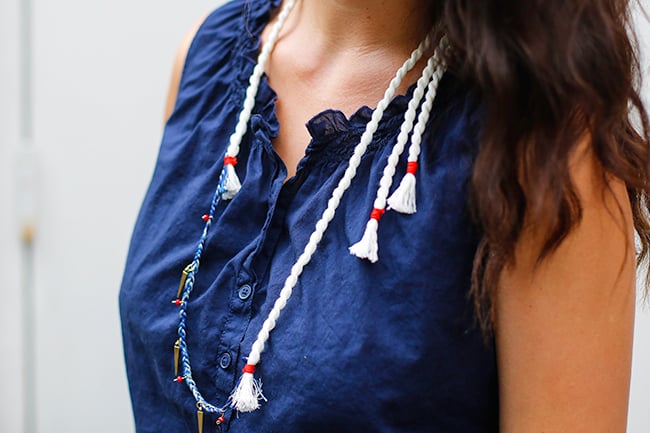 20. Anthropologie Rope Necklace : We can't resist a good Anthropologie knock off! This time with rope and spikes. (by Hello Glow)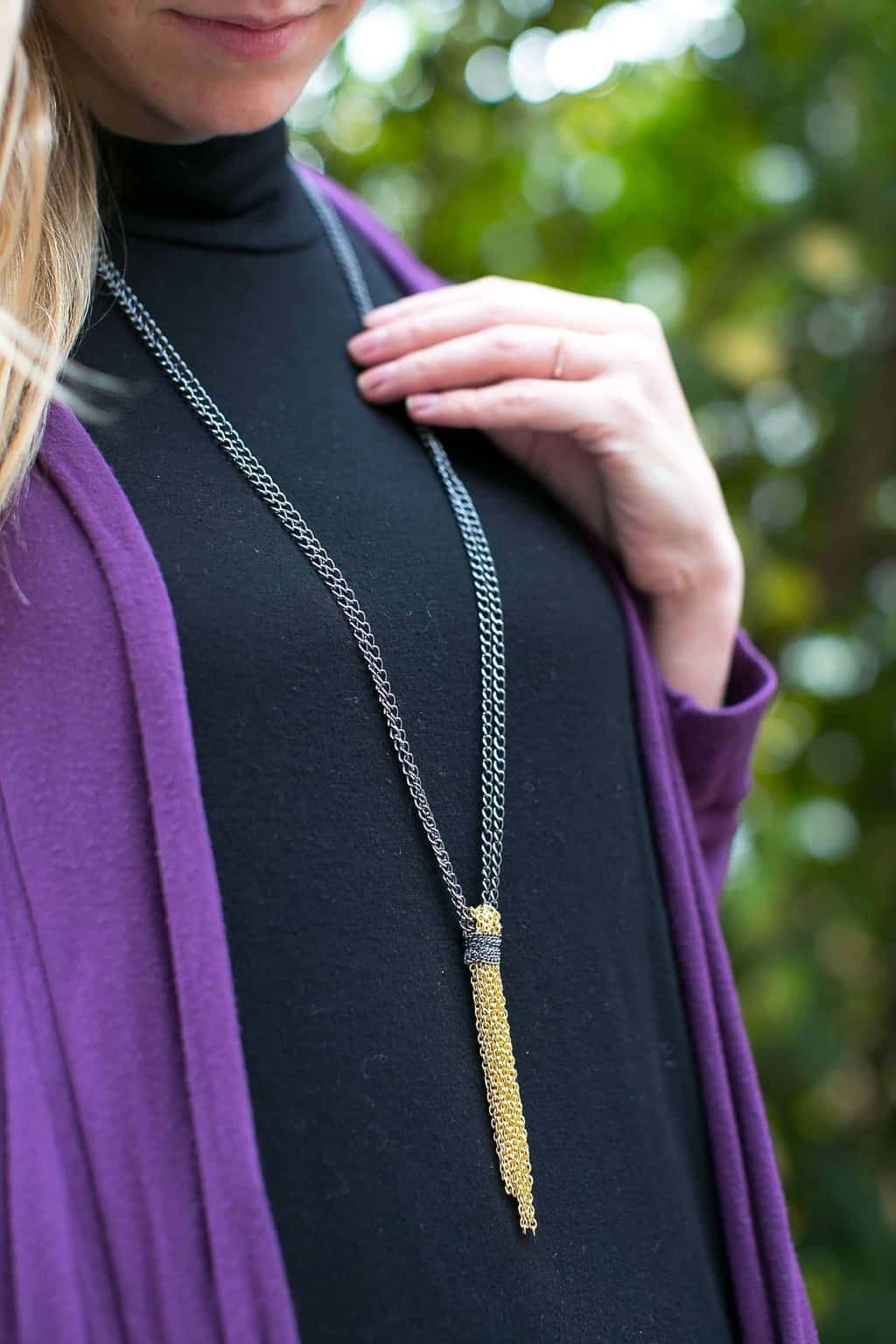 21. Chain Tassel Necklace : This versatile necklace features mixed metals, can be worn long or short and works with casual or dressy outfits. (by SheKnows)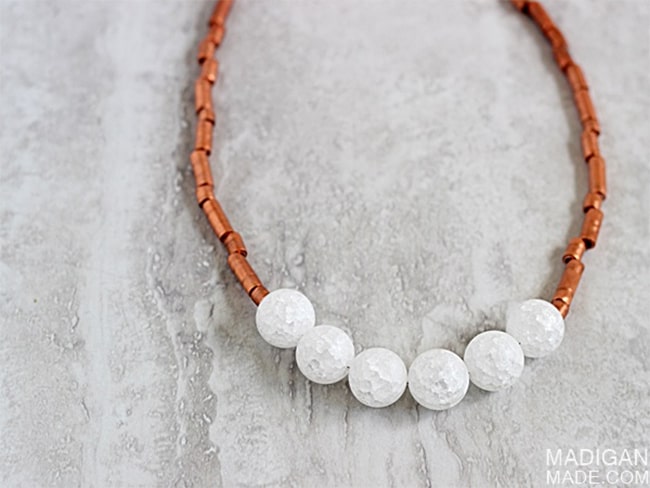 22. Copper Tubing Necklace : Copper tubing and crystal beads look fresh and charming together. (by Madigan Made)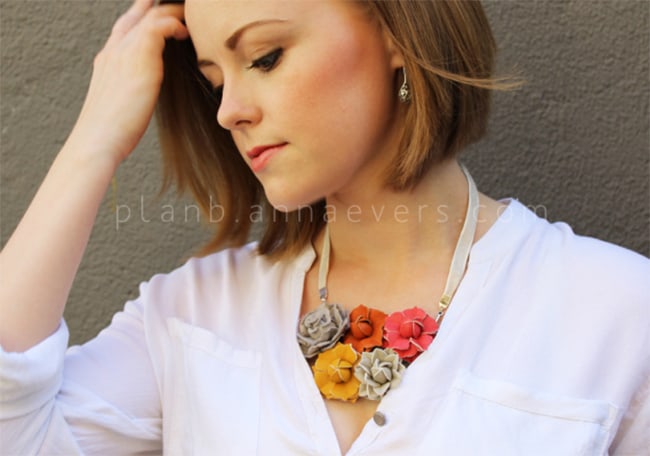 23. Leather Flowers Necklace : Learn how to make these lovely leather flowers and turn them into a necklace. (by Plan B)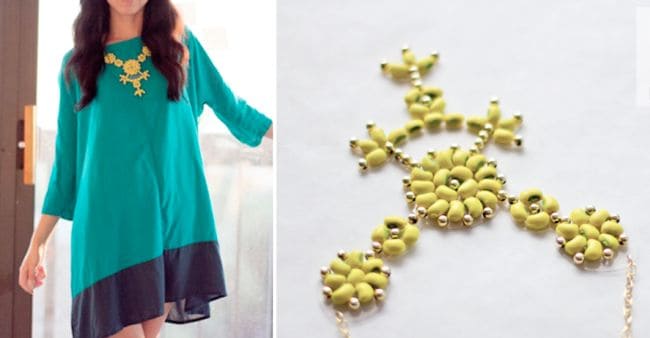 24. Neon Beans Statement Necklace : Yes! This super pretty necklace is made with painted beans! (by High on DIY)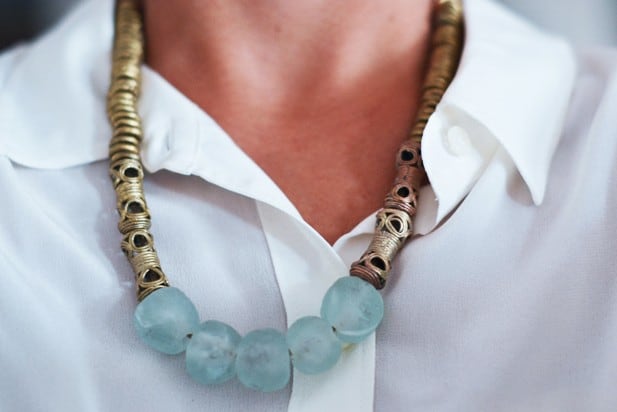 25. Bead and Twine Statement Necklace : Save money on clasps and chains with this necklace that uses twine. (by Advice from a Twenty Something)
25