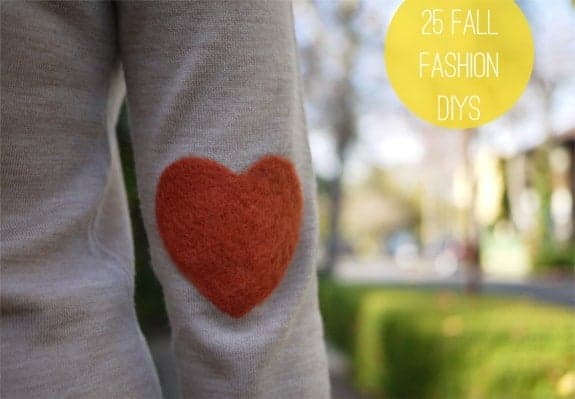 Have you worn a sweater yet this year? I haven't because it's still 90 degrees. But I'm definitely getting into planning my fall wardrobe! Whether you're looking for scarf or cardigan ideas, here are 25 Fall Fashion DIYs to get your fall wardrobe ready. With only one scarf project under my belt, I'm itching to take up my needles again. What are you looking forward to making this fall?
1. Thrown over shoulder jacket – Love Aesthetics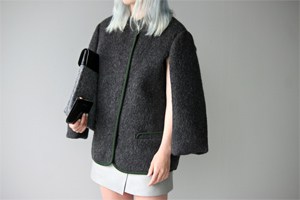 This is one of the easiest DIYs you'll ever make, and it looks super chic for fall – I'm talking Fashion Week style!
2. Embellish knit month – Grosgrain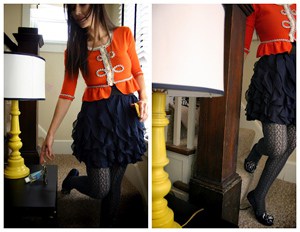 A boring sweater becomes a fashionable peplum cardigan – easy peasy! Plus, orange is one of season's most beloved colors.
3. Halloween earrings tutorial – Katrinshine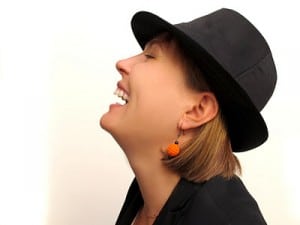 Wear them on Halloween and all through the year – these lovely orange crochet earrings are cute as can be!
4. Tutorial: Fabulous fall handbag – Twinkle and Twine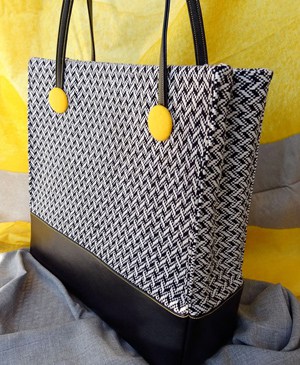 What a fabulous handbag, you say? Well, it's handmade, and it comes with instructions so you can make your own.
5. Candy Corn Inspired Scarf – Bacon Time With the Hungry Hypo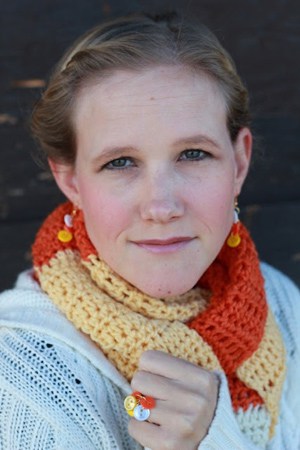 Crochet your own warm-colored scarf and wear it through fall – it keeps you warm and it's so seasonal!
6. DIY stitched open knit sweater – Inspiration and Realisation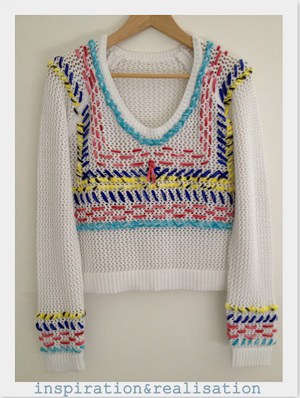 Inspired by Rebecca Minkoff, this stitched open knit sweater can be DIYed with a simple sweater and some t-shirt yarn. Let your imagination run free for the design!
7. Style inspiration: glitter ankle boots how to – This Is Glamorous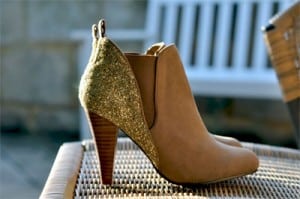 Do your old ankle boots bore you to pieces? Perhaps they need a makeover. Glitter is always the answer.
8. Sweater leggings DIY – The Farmer's Nest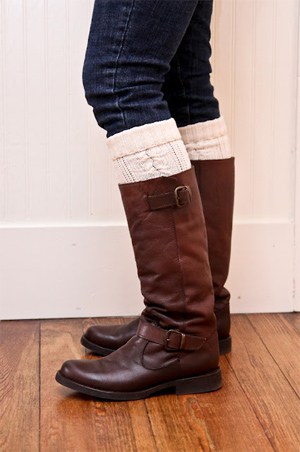 The sleeves of an old sweater become useful again by being turned into legwarmers! They look great with riding boots!
9. How to: dye your own pants – La Vie Petite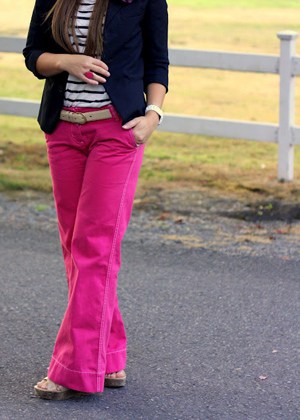 Dye a pair of plain pants into your favorite bright color, and enjoy them with blazers or cardigans this season.
10. J Crew heart sweater – With an i.e.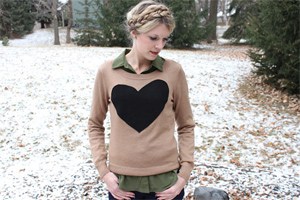 Put your heart out for fall! This tutorial show you how to give a sweater an instant makeover with a lovely asymmetrical felt heart.
11. The Billy Cardi Tutorial with Guest Katy from No Big Dill – Luvinthemommyhood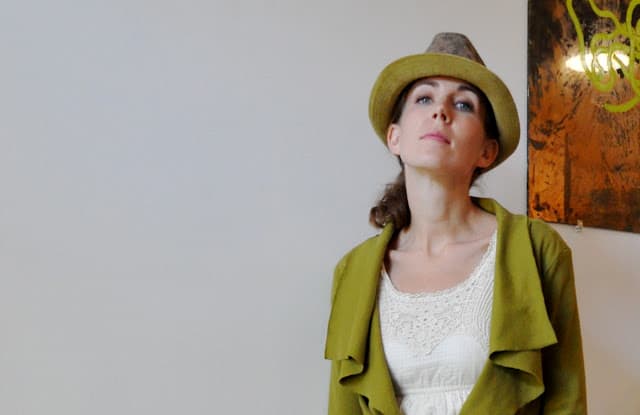 Never thought of sewing a cardigan from scratch? You're in luck, because this one is fairly easy. Also, super versatile.
12. Felt leaves necklace for fall – Lisa Storms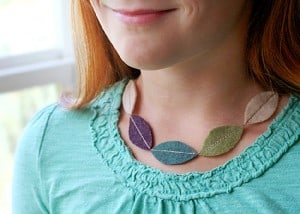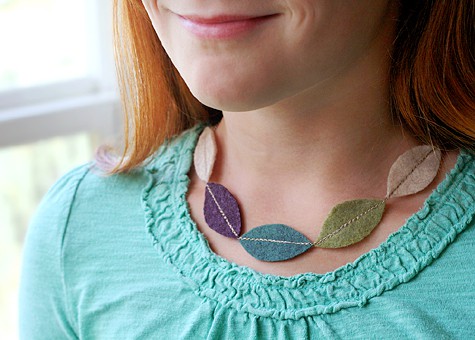 Felt is very easy to work with, as it doesn't fray. Plus, it gives a certain warmth when you wear it on your skin, in autumn!
13. 30 minute DIY: cardigan embellishment – Sisters 4 Say More is More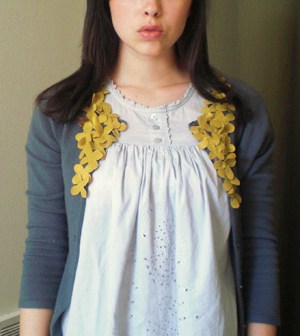 If your cardigan is old and gray, make it new again and bright with the aid of these lovely mustard embellishments. Oh, and you'll be done in less than 30 minutes!
14. DIY bobble scarf – Crown Hill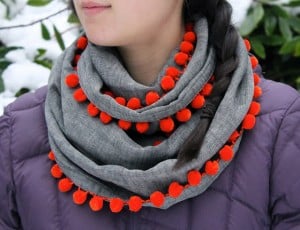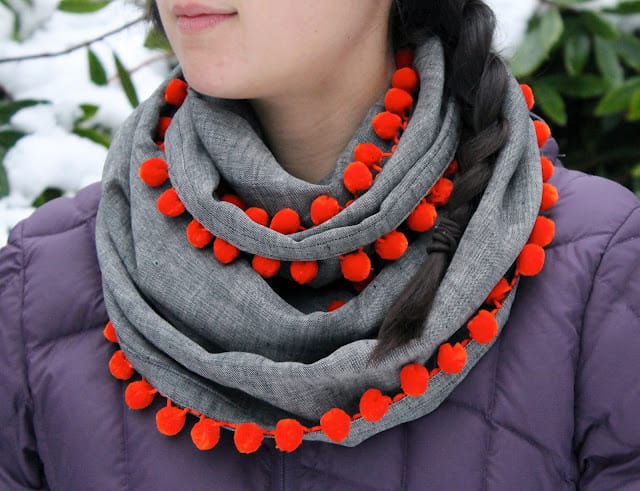 Start having fun with your scarf, as you trim it with bobbles! Extra points if you choose a neon color.
15. DIY elbow patch – Honestly WTF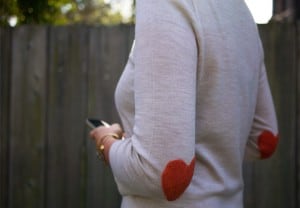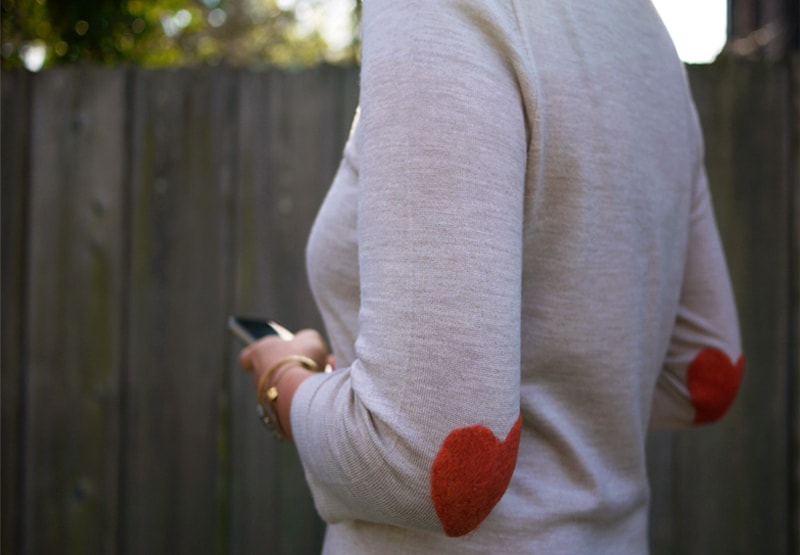 Leather elbow patches look sophisticated on tweed – but felt elbow patches are super cute on cardies! Especially if you make them heart shaped…
16. Knitted cape tutorial – Lebenslustiger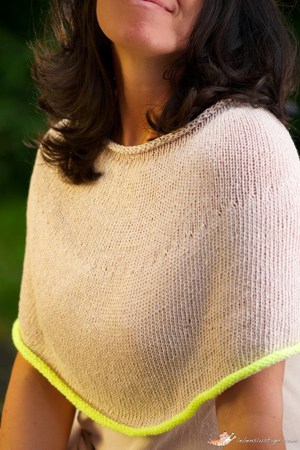 Cover your chilled shoulders with a knitted cape – and make it more stylish with a pop of neon.
17. Long striped hand warmers – The Purl Bee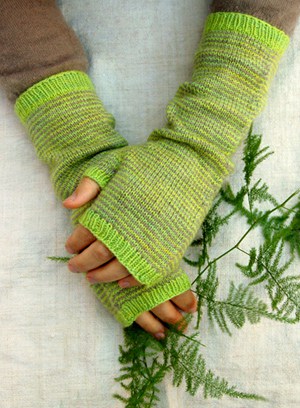 Hand warmers are essential in cooler months. Make your own in any combination of colors and enjoy them as the temperature drops.
18. Anthro-one after another cardi DIY – Jay 'n Sarah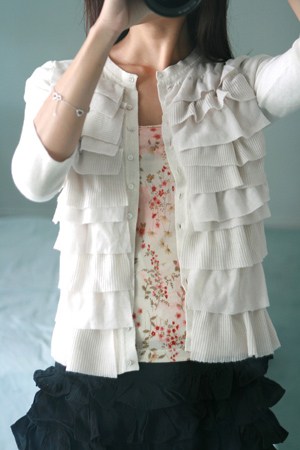 Save $100 by making your own Anthopologie inspired ruffled cardigan. All you need is items that you probably already own…
19. DIY studded sweater – Style and Pepper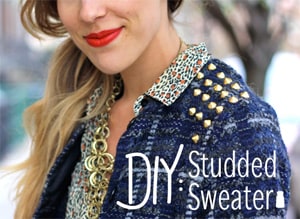 A little embellishment can update a cardigan or sweater quite easily! Use studs on the shoulders for an edgy, epaulet effect.
20. Sweater Purse with Create and Delegate – A Lemon Squeezy Home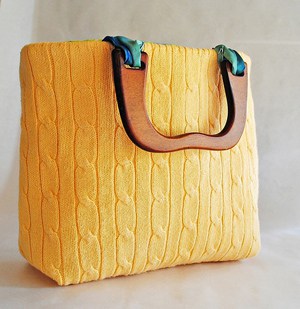 Wouldn't you say that a knitted bag is a fall staple? Especially when it comes in a calming shade of yellow or orange.
21. How to make a leather leaves necklace – Little Livingstone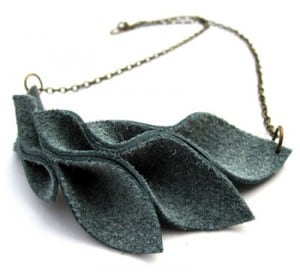 Soft leather can easily be turned into leaves. Pick earth tones for a greater impact and play around with shapes!
22. Another DIY – The First Lime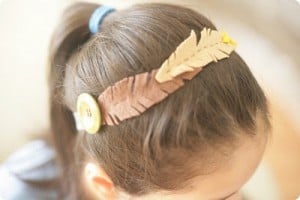 Adorable for kids and moms alike, this feathered fall headband will keep your hair together on windy days.
23. DIY sequin blazer – A Pair and a Spare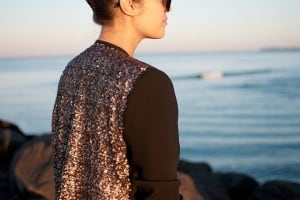 Started thinking of holiday looks? Then a sequin blazer should make your wishlist and your DIY schedule.
24. How to make my chalk lines skirt – One Avian Daemon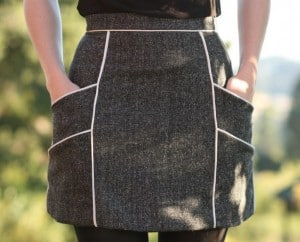 Chalk lines skirts are perfect for back to school! It may take a little effort to make it, but the final look is to die for!
25. Autumn's on the way – Stone Wood Grass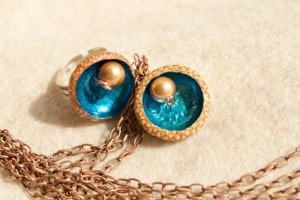 Acorns, nail polish and beads make a great team when it comes to jewelry! Make earrings, rings or necklaces following these steps.
1