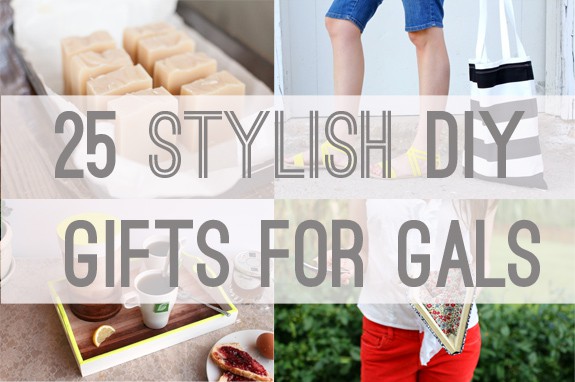 Oh my, gift season is here. Is it just me or does it start earlier every year? Santa has already arrived at the mall, and I can't help but think, don't you still have gifts to make?! Because I know my Christmas to do list is a mile long!
I've been looking for stylish ideas to make and give – because who doesn't love a cozy scarf or a new bag? Some of these are fabulously simple and you can make them last minute. Some are more complicated and show how much effort you've put into the gift with the stunning results. Here are 25 stylish ideas to give to the gals you love.
1. Envelope mini album – Paper Vine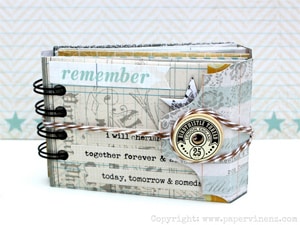 The perfect souvenir keeper, this little album is a sweet gift for a mother, sister or a daughter.
2. DIY pom trim scarf tutorial – Carry On Carry On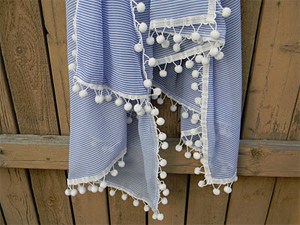 A simple scarf can look way more chic if you add a pompom trim to it. Plus it's super quick to make!
3. No sew sequin camera strap – Sugar and Cloth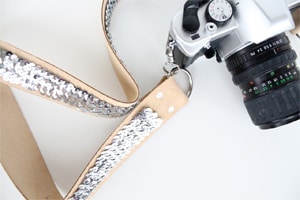 For the stylish photographer, a sequin camera strap is a stunner. All the sparkle makes it holiday ready, too.
4. DIY chalkboard necklace – Hello Glow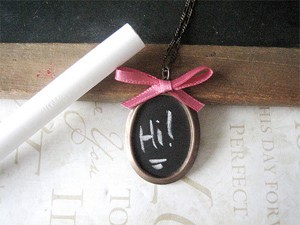 Isn't it cute that you can write anything you like on this necklace? And then erase it and write something else…
5. Colorblock bangles – Warm Hot Chocolate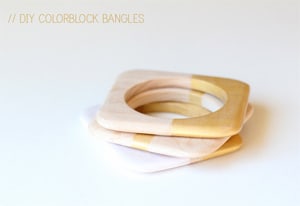 So easy that you can definitely make them last minute: colorblock bangles in elegant gold and nude.
6. Basic pocket tote – Made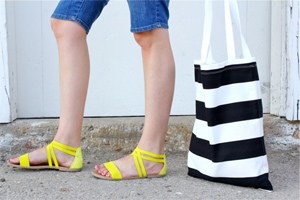 Can a gal ever have too many bags? You don't have to answer that.
7. Floral embroidered top DIY – A Beautiful Mess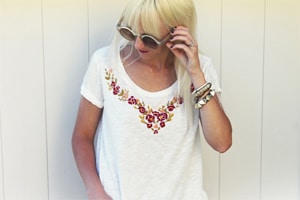 I've been itching to try embroidery. Making something as a gift is a good incentive to learn!
8. Nerdy chic book clutch – Caught On A Whim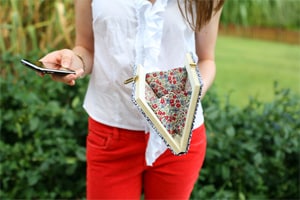 The very best gift for an English major! And for every fashionista as well.
9. DIY origami style necklace – How About Orange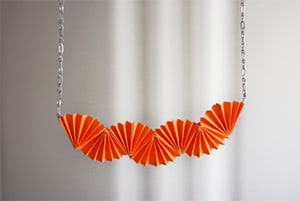 This one is perfect if you're on a budget! It's made of paper, but it looks stunning.
10. DIY metallic infinity scarf – Say Yes To Hoboken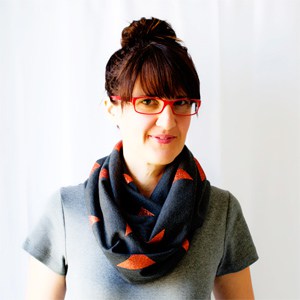 Sparkly and cozy, this infinity scarf is a great gift for any one of your close gals.
11. Beaded bow headband DIY – Trinkets in Bloom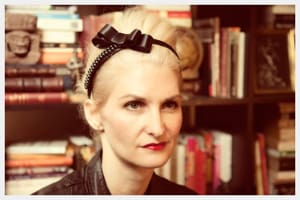 I know, this one will be hard to give away. So elegant and pretty!
12. Homemade caramel + fudge sauces plus free printable tags – Creature Comforts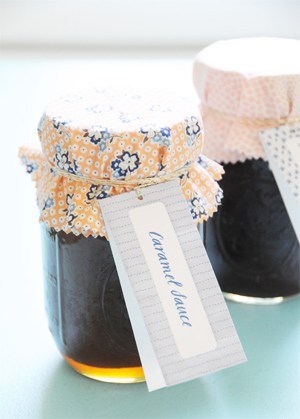 Not sure what to offer the hostess? You can't go wrong with caramel sauce, packed and tagged nicely.
13. Loop de' Loop scarf – Sweetest Keepsakes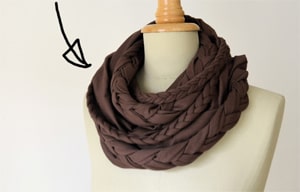 The is definitely handmade chic – especially when braided, infinity, and in a good fall color!
14. Neon ombre front porch coffee set – Shrimp Salad Circus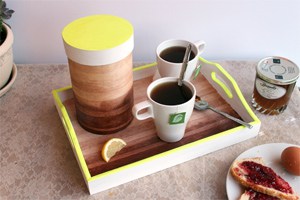 Coffee is best served with friends! And it tastes even better with neon and ombre, right?
15. DIY gold statement ring – Creme de la Craft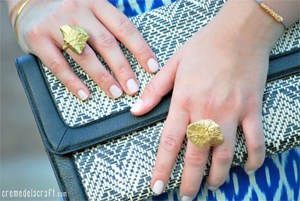 Show your stylish friend that you care with a rock. Literally. But one that's turned into a beautiful golden ring.
16. Pompom bracelet tutorial – Jasmin Blanc Boutique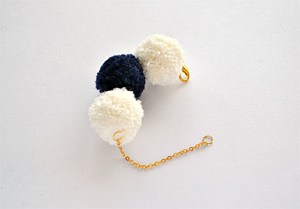 Who knew you could make pompoms with a fork and then turn them into a cool, statement bracelet? Clever and fun!
17. On trend leather cuffs – Mom Spark
These three leather bracelets would make a great set to offer as a gift – they look so nice together!
18. Braided scarf with old t-shirts – Ohoh blog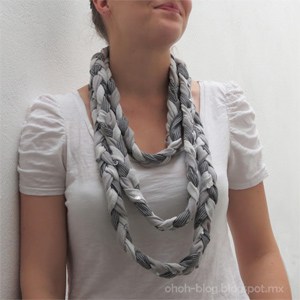 We've all got some old t-shirts to get rid of, and some friend who likes statement necklaces! So why don't we combine the two?
19. Homemade sugar scrub in decorated jars – Maybe Matilda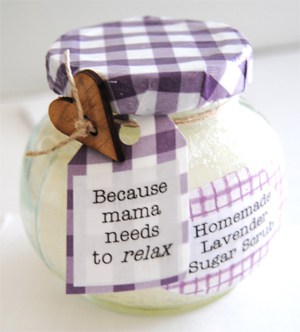 Who wouldn't want a relaxation parcel at their doorstep? Yep, every mama I know would.
20. Make a knotted belt – Michele Ng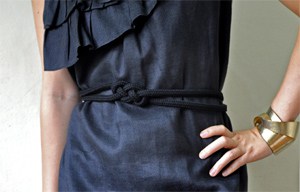 A knotted belt is super cute and goes with everything!
21. Cold process soap making for beginners – Offbeat & Inspired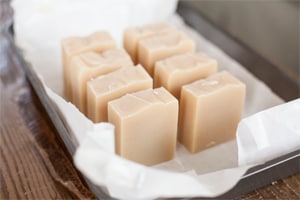 They say once you make your own soap, you can't go back. It almost looks good enough to eat!
22. Patterned heart tights – Lemon Jitters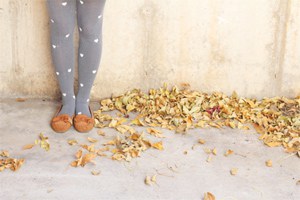 Does your friend have a thing for cats? Polka dots? Either way, you can make her some pretty patterned tights.
23. Art inspired chevron tote bag – Fabric Paper Glue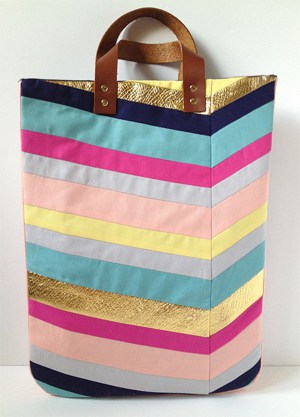 With some time and patience, you can make this amazing tote – such a stunner!
24. A statement patchwork clutch – Pippa Patchwork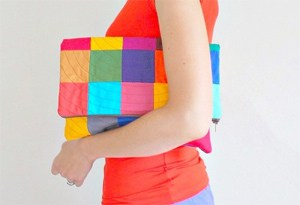 This colorful clutch would make a great gift for any fashionable friend of yours – you just need some sewing skills!
25. How to: felted soap – Thisleewood Farm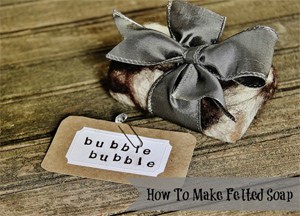 I never have small gifts to give friends and co-workers. Love this original idea!
What's on your Christmas to do list?
15