What's the healthier version of sugar-packed sodas? Easy: iced tea. The possibilities are endless here, because they're basically super refreshing, antioxidant mocktails that are impossible to pass. We're big fans of green tea around here, but there are plenty other good-for-you blends out there that also taste good. And here are 25 of the best healthy iced tea recipes!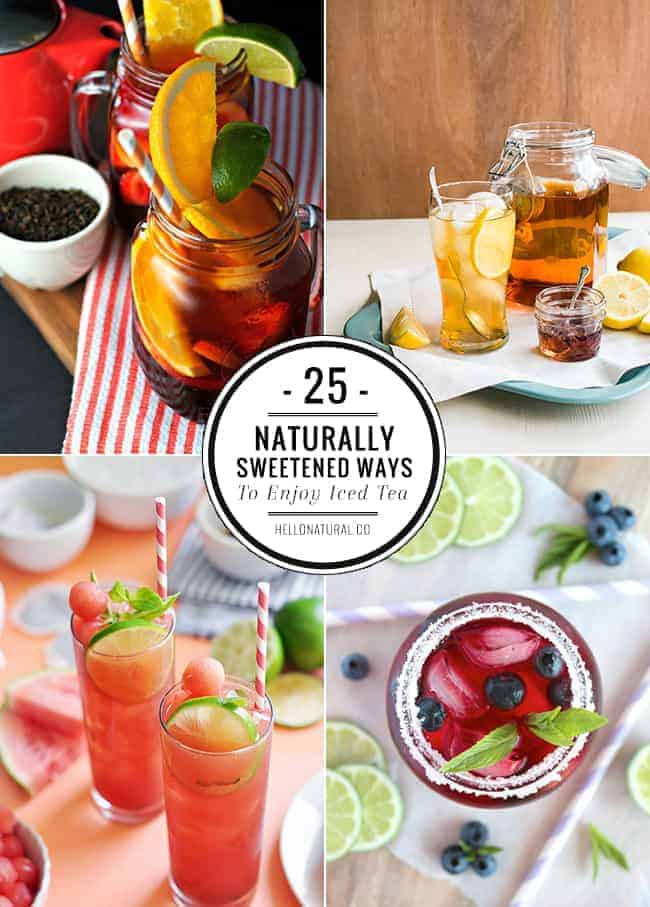 1. Herbal sun tea by Hello Glow. This is summer in an iced glass, made with lavender, rose and roiboos tea.
2. Hibiscus tea electrolyte drink by Hello Glow. A healthier version of Gatorade, made with hibiscus tea.
3. Chai syrup by Oh, How Civilized. Enjoy delicious iced chai every time by making your own syrup with 3 ingredients (one of which is water!).
4. Peach iced tea by Tea & Biscuits. One of the more classic iced tea recipes, this time homemade with real peaches.
5. Blueberry, mint and lime iced tea by Better with Cake. Way easier than drinking plain water, this perfect combination of tastes will have you hydrated in no time!
6. Lemon & rosemary sweet iced tea by The Chunky Chef. You don't usually put rosemary in sweet drinks, but you'll be surprised how well it works here!
7. Creamy honey-basil iced tea by Cook With Life. An unexpected combination that's refreshing and energizing.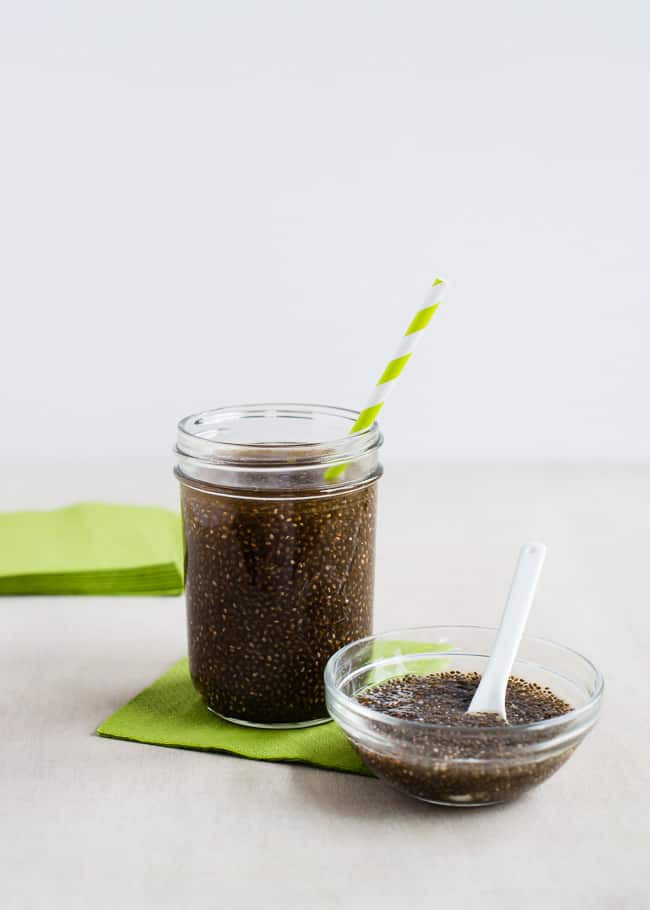 8. Chia seed green tea by Hello Glow. Add some chia seeds to your tea to make it more nutritious, and enjoy both on your face and in your glass.
9. Hibiscus iced tea sparkler by Diethood. Make hibiscus tea more like a soft drink by adding sparkling water.
10. Coconut lime tea by Kleinworth & Co. A tropical-tasting iced tea that will put you in a vacation mindset.
11. Spicy ginger iced tea by The Chic. Ever considered putting paprika in your tea? No? Well, this will change your mind.
12. Orange iced tea by Cooking with SJ. Swap the OJ for this orange iced tea that's probably more refreshing.
13. Thai iced tea by Cook's Hideout. Made with star Anise pods and black tea, this Thai tea is a summer delight.
14. Lemon iced tea recipe by Flowers of Mumbai. Quench your thirst with this vitamin C and antioxidants packed tea.
15. Cucumber & grapefruit green iced tea by I Am Chef. Just reading the ingredients is refreshing! Can you imagine how good this tastes?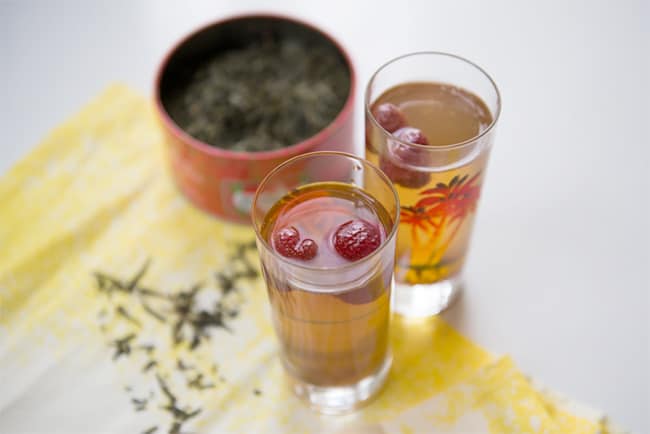 16. Strawberry green iced tea by Kittenhood. Cool your green tea with frozen strawberries for even more flavor!
17. Pomegranate lavender iced tea by Begin With Nutrition. A double dose of antioxidants, plus all the energy that black tea will give you.
18. Mango mint iced tea by The Primal Desire. A refreshing combination of tastes that could be your next summer staple.
19. Apple iced green tea by When I Ate. Apples and cinnamon are not just for winter! Mix them with green tea for a thirst-quenching drink.
20. Algerian tea by Art of Natural Living. Algerian tea is made with Earl Grey and dried mint, and it's great served cold!
21. Almond iced tea by The Kitchen is My Playground. A wonderful iced tea made with almond extract, a flavor you're not going to forget soon.
22. Iced vanilla chai by Maebells. Vanilla chai is a delicious treat when served iced and with cream.
23. Watermelon basil lime iced tea by The Candid Appetite. All the best refreshing tastes of summer, mixed into one iced tea.
24. Lemon verbena iced tea by Afrodite's Kitchen. Made with lemon, verbana leaves, lemongrass and ginger, this unusual blend is refreshingly delicious.
25. Hibiscus strawberry rhubarb iced tea by Gourmande in the Kitchen. All the red goodness of hibiscus, strawberry and rhubarb for all those long hot days.
0