What is it about mixing up a homemade face mask that is so much fun? Especially when you can raid the refrigerator or the kitchen cupboard for all of the ingredients. My fascination with Kitchen Beautician secrets started with turmeric and coconut oil, and now I'm hooked on these all-natural (and usually super inexpensive) homemade concoctions.
I've been hoarding a few homemade beauty recipes to try when all of the boxes get unpacked and I thought I'd share 25 favorites. Have you given any of these a try? I'm dying to try going shampoo free!
1. Chocolate facial – Beautiful with Brains
This one might be difficult to make because who can spare chocolate?
2. Karly's fall facial – Lauren Conrad
For skin exfoliation, brown sugar is king. Mix it with honey and milk for an easy face mask.
3. How to clean up your complexion – She Knows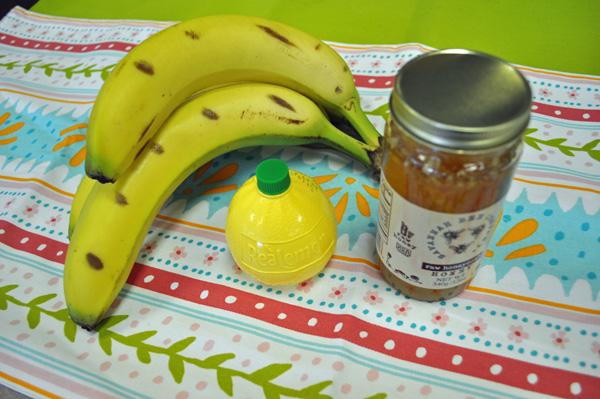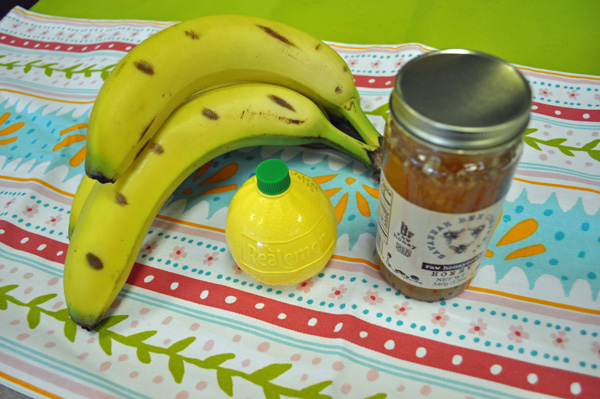 Nourishing and hydrating, this face mask is based on bananas. And apparently it helps with acne and scars.
4. Dry shampoo spray – Hookable Designs
Who knew you could make your own shampoo with ingredients from around the house? Then you can wash your hair without taking a shower!
5. Baking Soda Hair Cleansing Mud + Apple Cider Vinegar Rinse – Little Quiver
Baking soda and essential oils can make your hair lovely again. And the results are visible in a matter of weeks.
6. Homemade bath bombs – Petit Elefant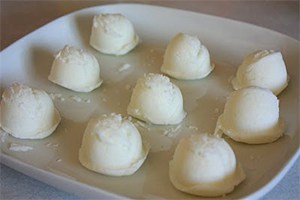 Nothing compares to a relaxing bath! But it's even more relaxing when you know how much you've saved by making your own bath bombs!
7. Watermelon cleansing rinse – Elle & Blair
Watermelon has quite a bunch of benefits on your skin, and you can use it in several ways: cleansing rinse, moisturizing mask or glowing mask.
8. Hey sugar lips – Pink Pistachio
Your lips will love this sugar and coconut oil scrub.
9. DIY homemade rose water recipe – Free People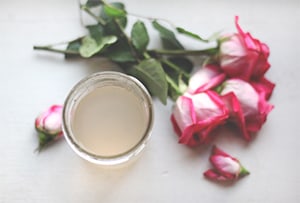 With rose petals and distilled water, it's super easy to make your own rosewater. And it smells divine.
10. Olive oil hair treatment – College Fashion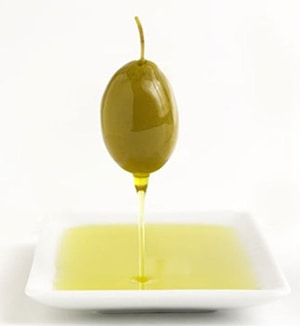 More than just an ingredient for healthy cooking, olive oil is the only ingredient of this hair mask. Your hair will turn luscious!
11. Avocado orange mask – She Knows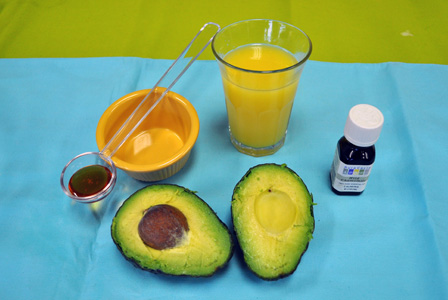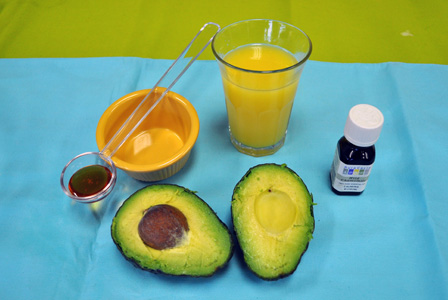 If your skin feels dry, you need to hydrate it ASAP. The quickest and most efficient way: avocado and orange juice.
12. How to make your own pore strips – Petit Elefant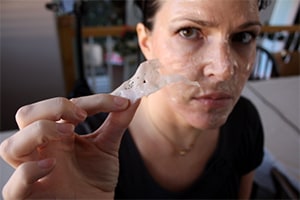 Who knew gelatin and milk had anything to do with pores? An easy mix of the two will clean your face in 15 minutes tops.
13. Moisturizing orange face mask – Food Plus Words
To moisturize your face, a mask based on oatmeal and orange juice. Rumor has it you can eat it, too.
14. DIY eye soothers – Whole Living
Chamomile tea is a natural anti-inflammatory, so using it around the eye area helps with redness and puffiness.
15. Fix your cracked heels with rice vinegar – Viva Woman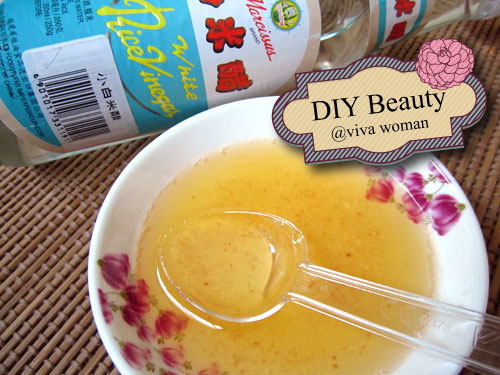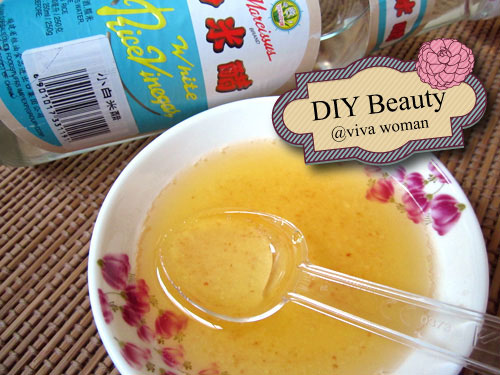 Not the most pleasant of smells, but the properties of vinegar will change the skin's PH and soften the skin. You can make a pedicure soak or a heel scrub just as quickly.
16. DIY body scrub: orange peels – Total Beauty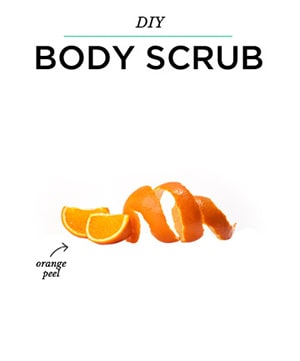 It doesn't get any easier than this: you just use orange peels and you see the results almost immediately. Vitamin C and the acid in the peels help tone the skin, making it firm.
17. How to clean your hair without shampoo – Simple Mom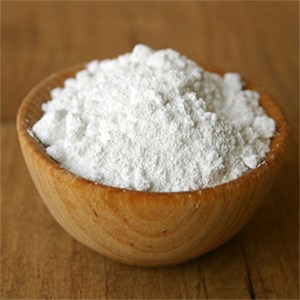 Baking soda and vinegar are the main replacements of shampoo. Use them to clean your hair chemicals-free.
18. Mrs. Scrub – Mrs. Lilien Styling House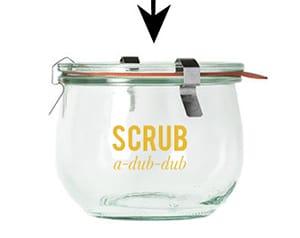 Make a body scrub with refreshing lemon juice, salt and olive oil — then enjoy soft and supple skin!
19. DIY oatmeal lavender bath soak – Always Order Dessert
To cool your skin, make an oatmeal and lavender bath soak. Candlelight and soft music are optional but recommended!
20. Vitamin rich face mask – The Glossy Life
Would you put eggs on your skin? Does knowing that they'll make your face glow change your answer?
21. Oatmeal face mask – Look Strong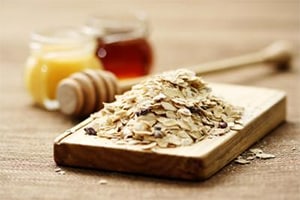 It's important to use organic products in your beauty DIY. Like yogurt, for example, which can be turned into an amazing face mask.
22. Put your coffee grounds to good use – Inspiring Pretty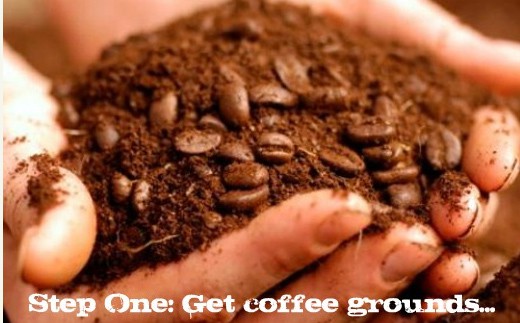 Don't throw them out! There are many things you can do with leftover coffee grounds.
23. Sweet and spicy brown sugar body scrub – Care 2
Is it a cake or is it a body polish? Sometimes it's tough to tell.
24. Refreshmint Stimulating Hair & Scalp Rinse – Bath Body DIY
Refreshing mint, delicious carrot and some warm water on top can make for a hair and scalp stimulator. Use it if you have any hair growth issues.
25. Lavender and chamomile cleanser – Handmade Cosmetics
Mixing yogurt, honey, lavender and chamomile, you can get an efficient face cleanser. However, you can only store it in the fridge for a few days.
42