Ornaments are one of the most satisfying holiday crafts. You can make them out of any material or design – there are no rules, anything goes! And ornaments are perfect for making while watching Christmas movies in your pajamas. This list was hard to pick but here are my 26 most impressive DIY Christmas ornaments.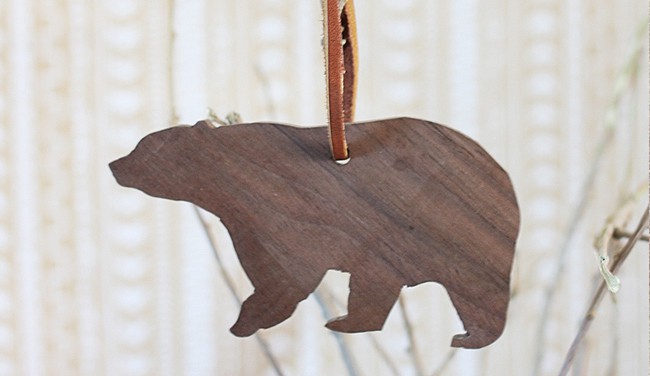 1. Handmade Wood Ornaments: These do take a little skill and the right tools but oh my goodness, the result is so worth it! (by Hello Lidy)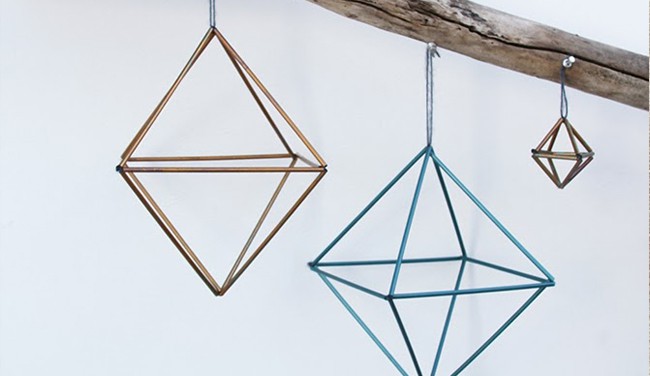 2. Straw Himmeli Ornaments: Totally on-trend, these simple ornaments will liven up any tree or space. (by myLifebox)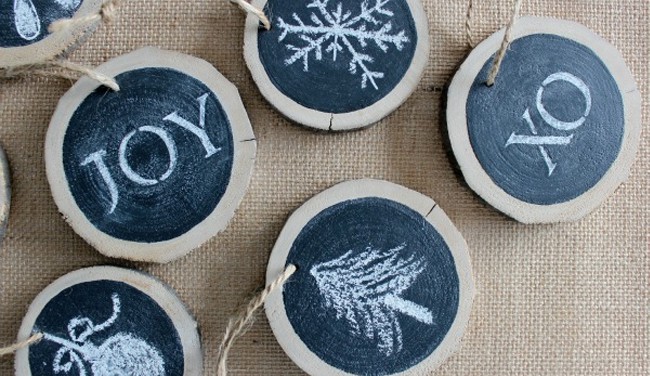 3. Log Slice Chalkboard Ornaments: A great mix of rustic and modern. (by Satori Design for Living)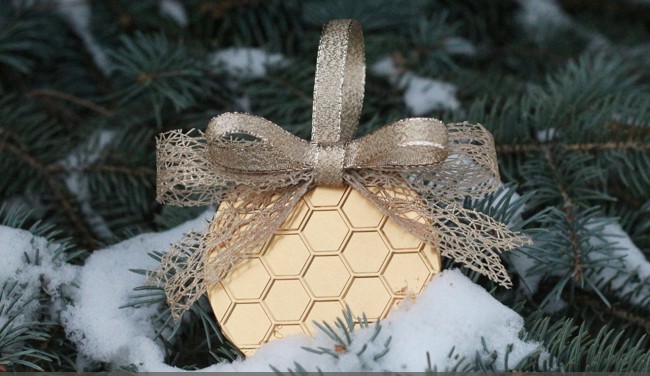 4. Honeycomb Embossed Aluminum Ornament: What a beautiful technique! (by Crafts Unleashed)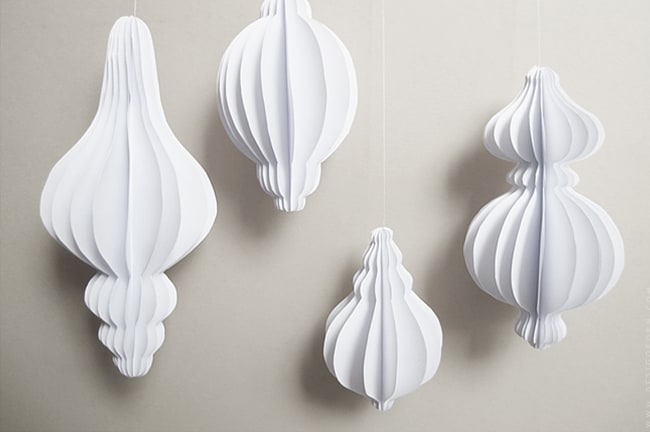 5. Paper Tree Ornaments:  You can create endless designs with this easy tutorial. (by Design O Form)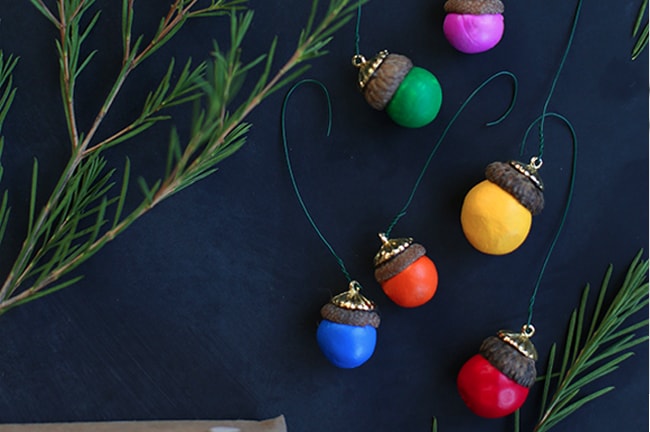 6. DIY Acorn Ornaments: I love the small size and simplicity of these ornaments. (by Say Yes to Hoboken)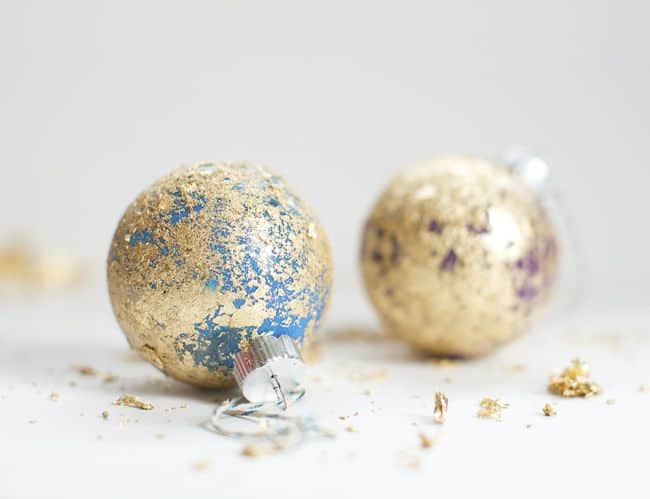 7. Gold Leaf Ornaments: Gorgeously simple to make! (by Tuts+)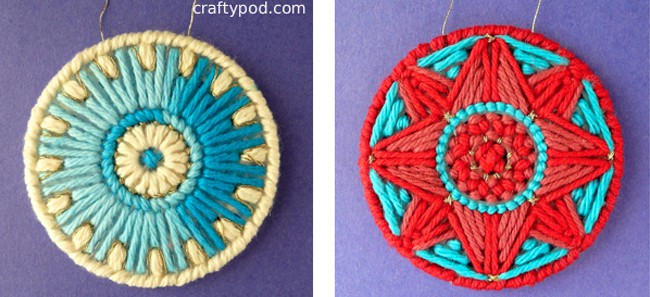 8. Plastic Canvas Ornaments: Great folksy vibe with modern color palettes. (by CraftyPod)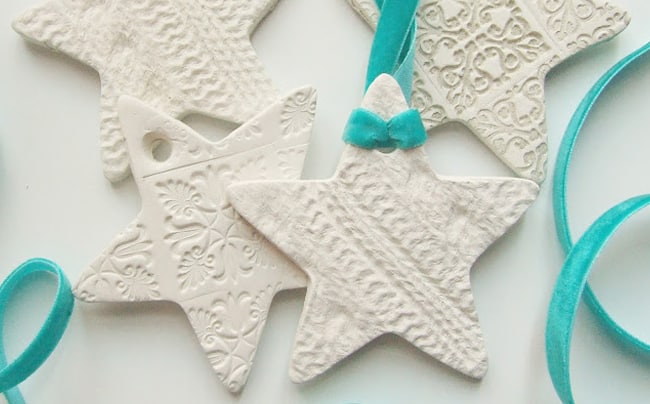 9. Embossed Clay Star Ornaments: Keeping the natural clay color really allows the texture to shine. (by Gathering Beauty)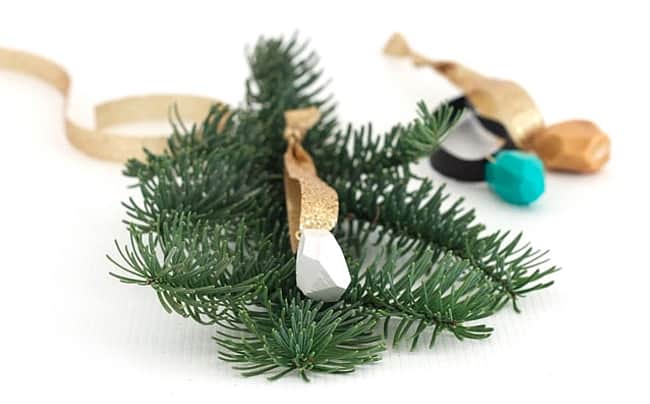 10. Faceted Gemstone Ornaments: Easy, trendy and inexpensive: the perfect ornament! (by Jade and Fern)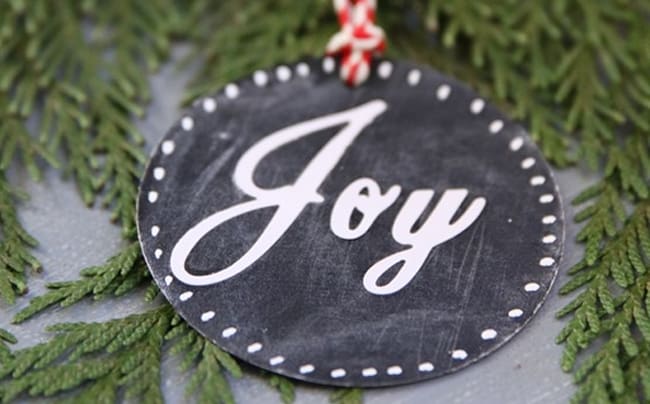 11. No-painting Chalkboard Ornament: Get the chalkboard ornament without the mess. (by Finding Home Online)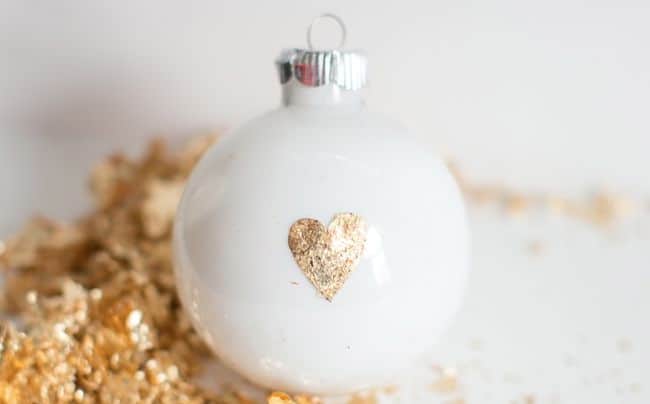 12. Gold Heart Ornament: So sweet and simple, perfect for a 'First Christmas' ornament. (by Hello Glow)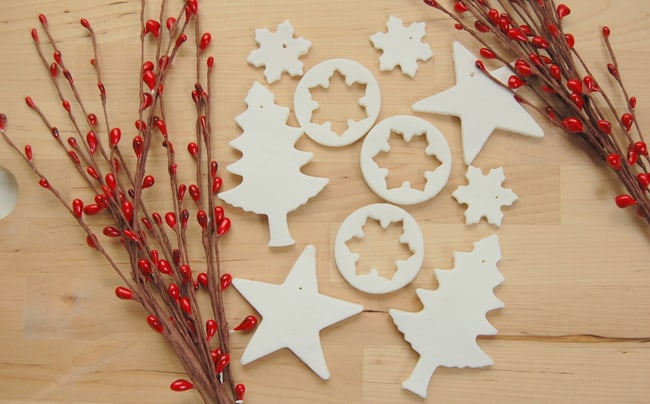 13. Scented Baking Soda Dough Ornaments: I love the classic look of salt dough ornaments and these are the perfect blank canvas for a bit of paint. (by Northstory)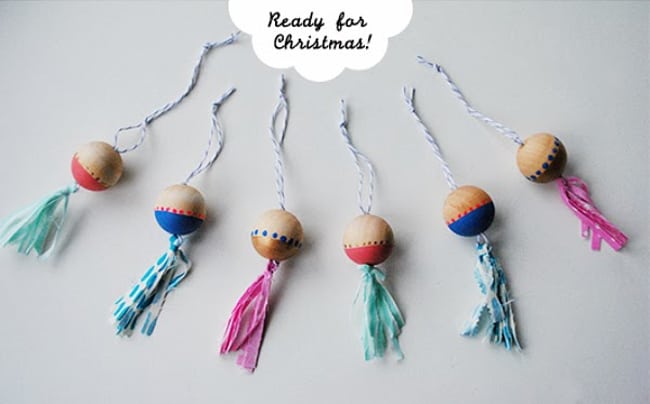 14. Wooden Bead Decor: I love the nautical, playful feeling of these. Definitely on my to-do list. (by She Makes a Home)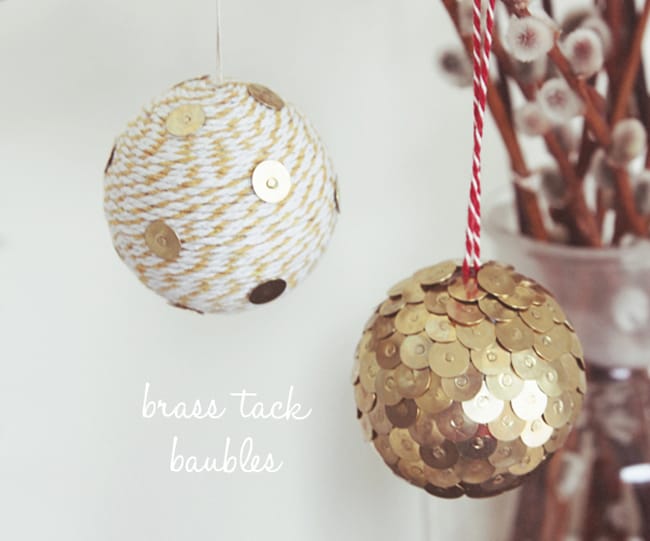 15. DIY Brass Tack Baubles: Classy and easy. You could make several of these while watching your fave Christmas movie! (by Fellow Fellow)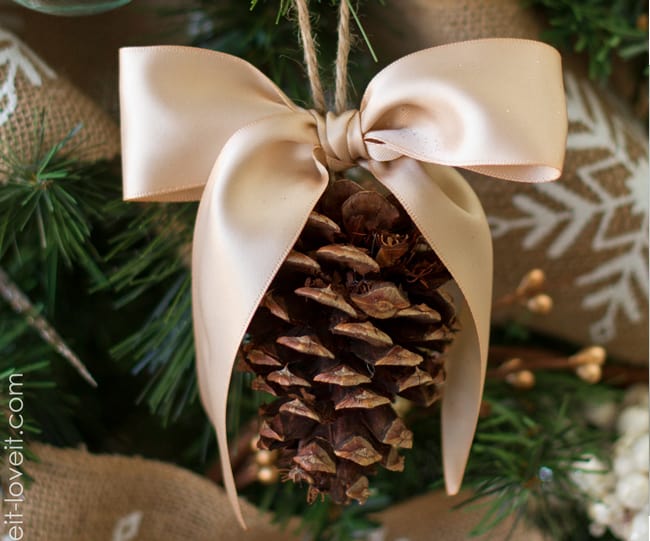 16. Pine Cone Bow Ornament: It doesn't get any easier than this. I love the rustic elegance. (by Make It Love It)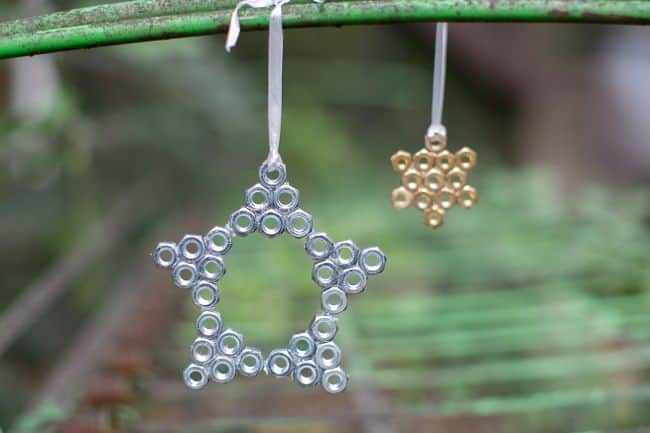 17. 3 Hardware DIY Ornaments: A trip to Home Depot is all you need for supplies make these 3 DIY ornaments. (by Hello Glow)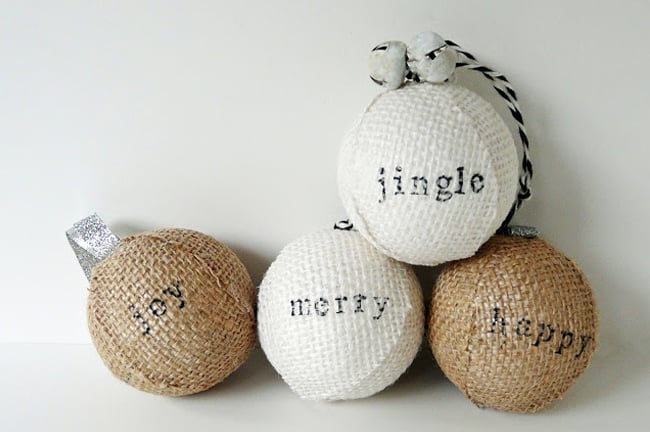 18. Stamped Burlap Ornaments It's great that these are really customizable. (by Bliss Bloom Blog)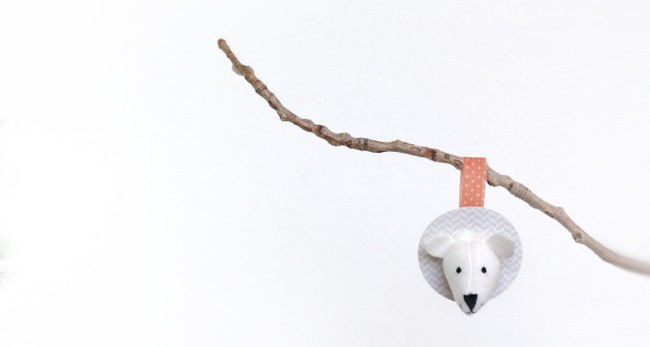 19. Faux Taxidermy Ornaments: Another sweet idea for a "First Christmas" ornament. (by Lemon Jitters)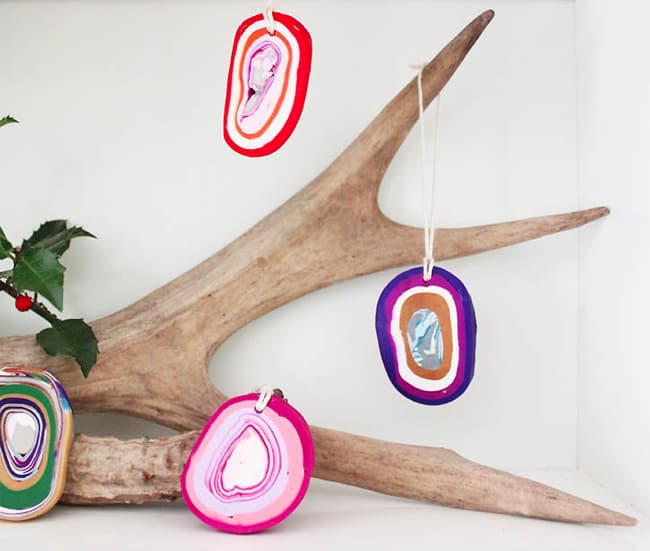 20. Faux Agate Ornaments: These are so fun! Clever idea. (by Gina Michele)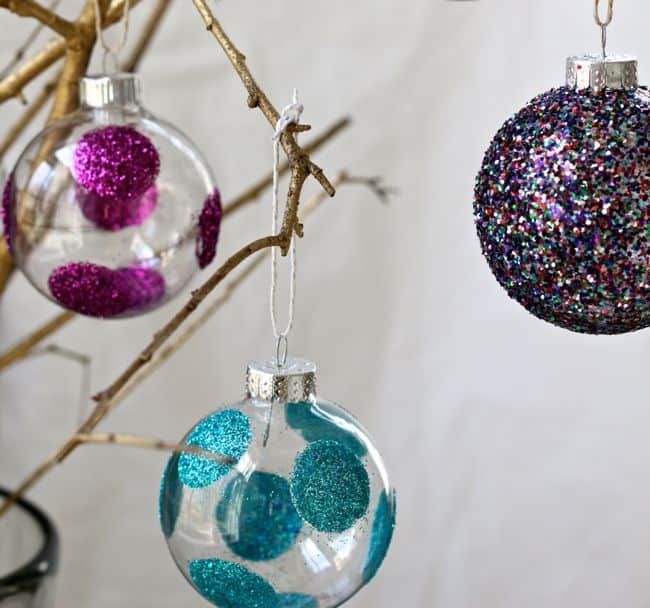 21. DIY Glitter Ornaments: Get the secret for making perfect glitter polka dots! (by Hello Glow)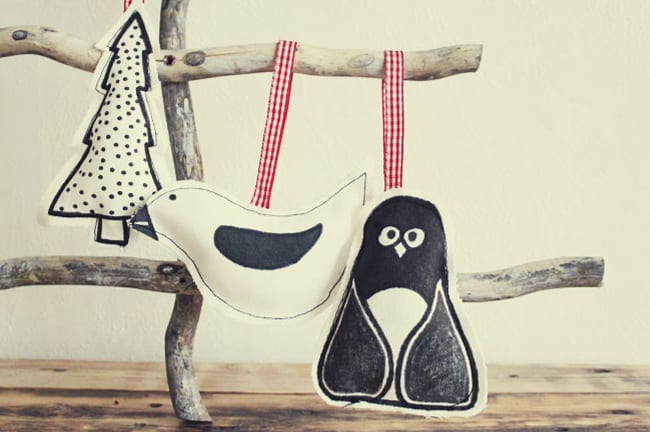 22. Hand Painted Christmas Ornament: Okay, these totally stole my heart. Hello, cuties! (by Lana Red)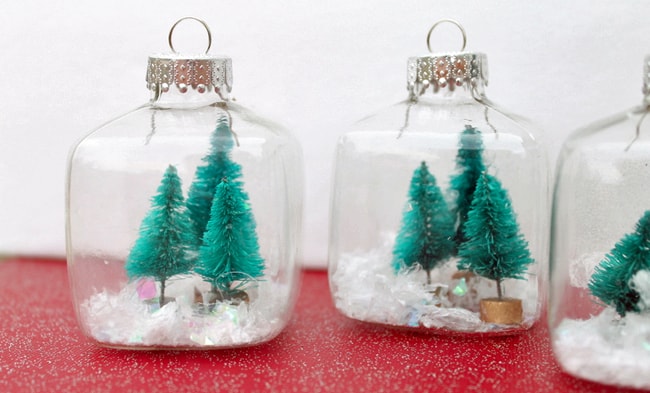 23. Mini Snow Globe Ornaments: Perfectly timeless. (by Crafts Unleashed)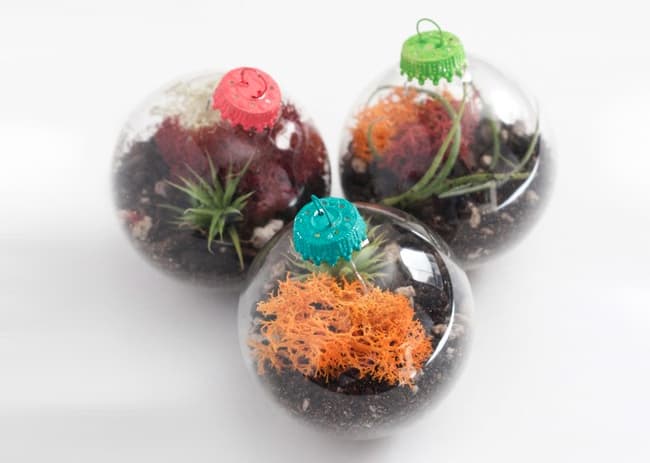 24. Terrarium Ornaments: I love the bright pops of color in this nature-inspired ornament. (by 52 Weeks Project)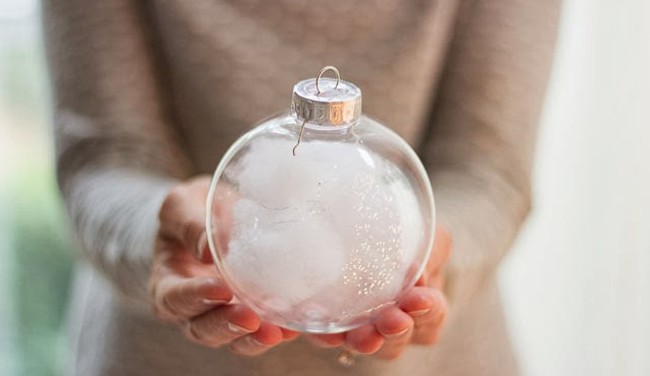 25. Snow Ornaments: This simple craft is an easy one to do with the kids. (by Design Improvised)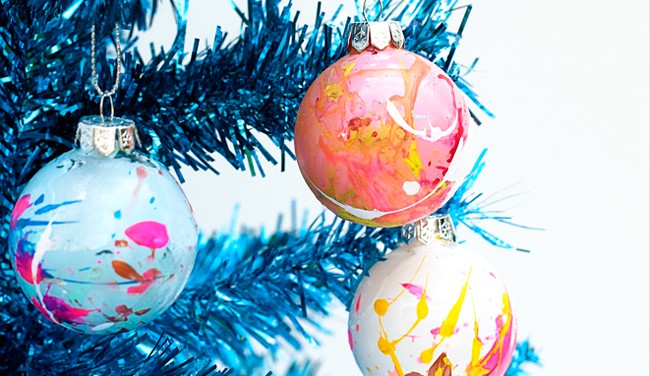 26. Paint Splatter Ornaments: I seriously love these. Fun and colorful. (by Love from Ginger)
What are your plans for handmade ornaments this year?
12