An updo is always a good idea for a polished look or for hiding 2nd day hair, workout hair or just a bad hair day. But who has the time for detailed braids and intricate twirls? I'm all about keeping things simple!
These 25 easy updos to have you looking chic and sophisticated without all that frustrating time in front of a mirror. Which one would you try first?
25 No Fail Easy Updos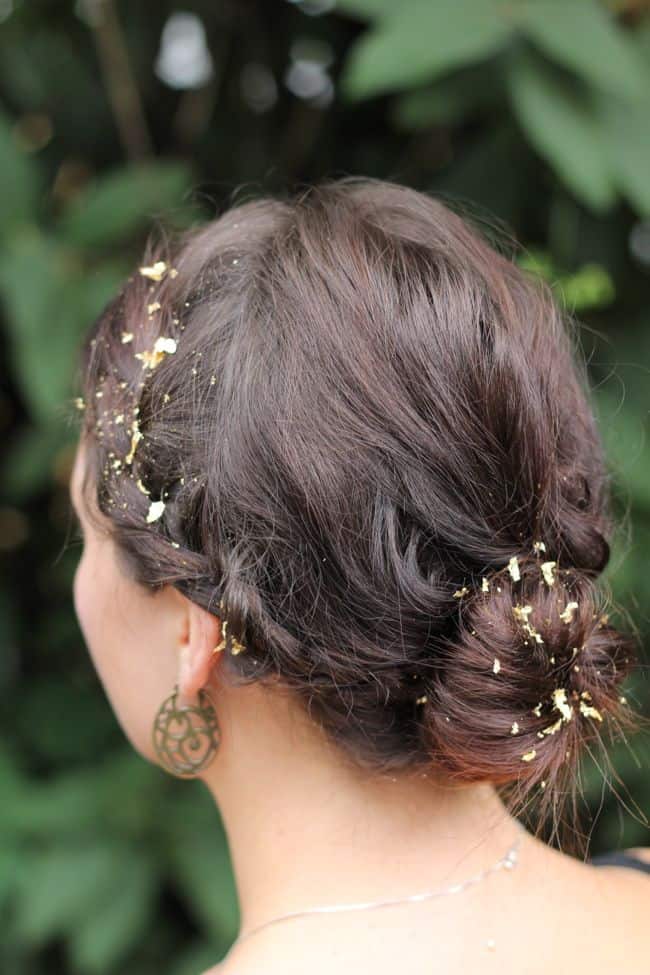 1. Lela Rose gold leaf
We took a cue from the SS14 runway and sprinkled a bit of gold leaf to a braided bun 'do. If we crafters sweat glitter then our dandruff might as well be gold, right? (via Hello Glow)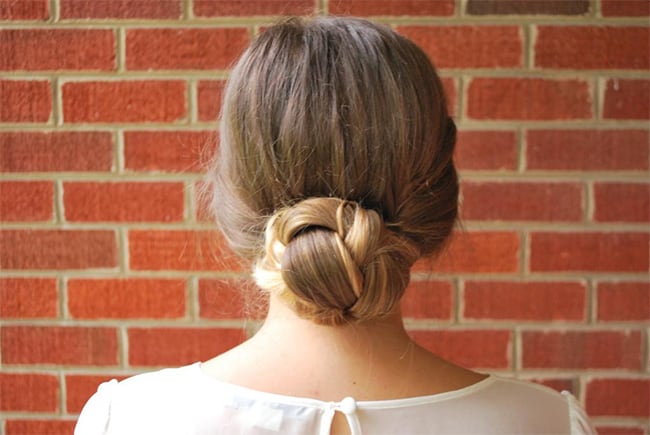 Twist your braided pony into a pretty bun, all in under 5 minutes. Easy peasy! (via Hey Wanderer)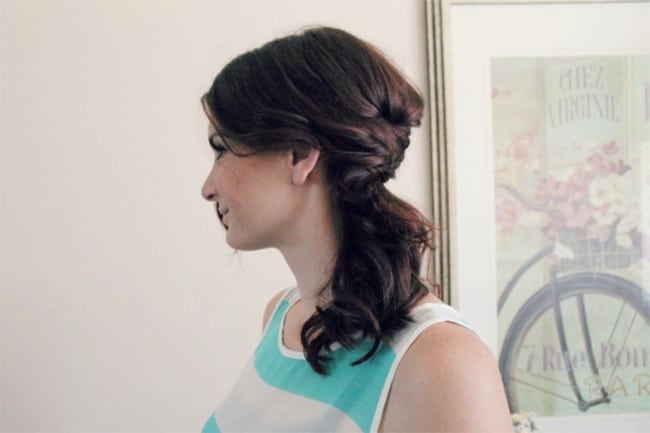 3. 4-step hair tutorial
You won't spend too much time in front of the mirror for this one, but you'll still look and feel cute in the end. (via Rags to Stitches)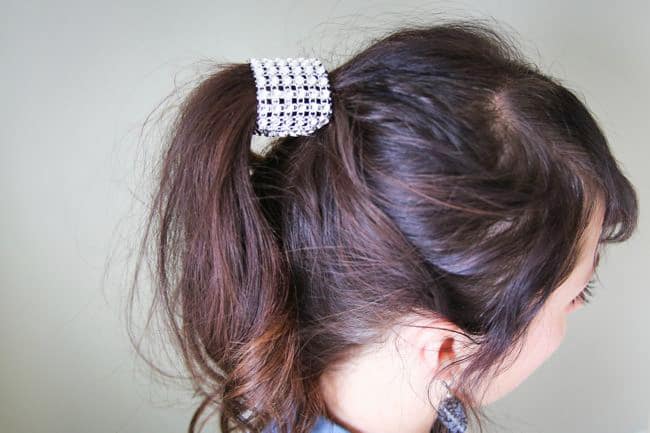 4. Ponytail wrap
Update your everyday ponytail with a bling wrap, and instantly take your hairstyle from drab to fab. (via Hello Glow).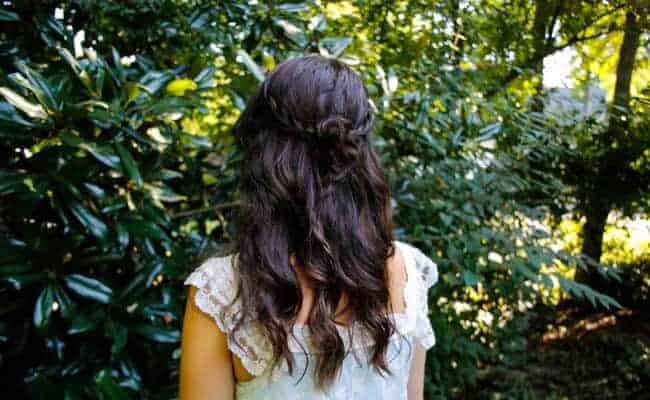 5. Rodarte braids
The perfect 'artfully messy' look. Braid a long section of hair on each side of your head and bring the braids together into a bun in the back. Then make a loose braid underneath the bun. (via Hello Glow)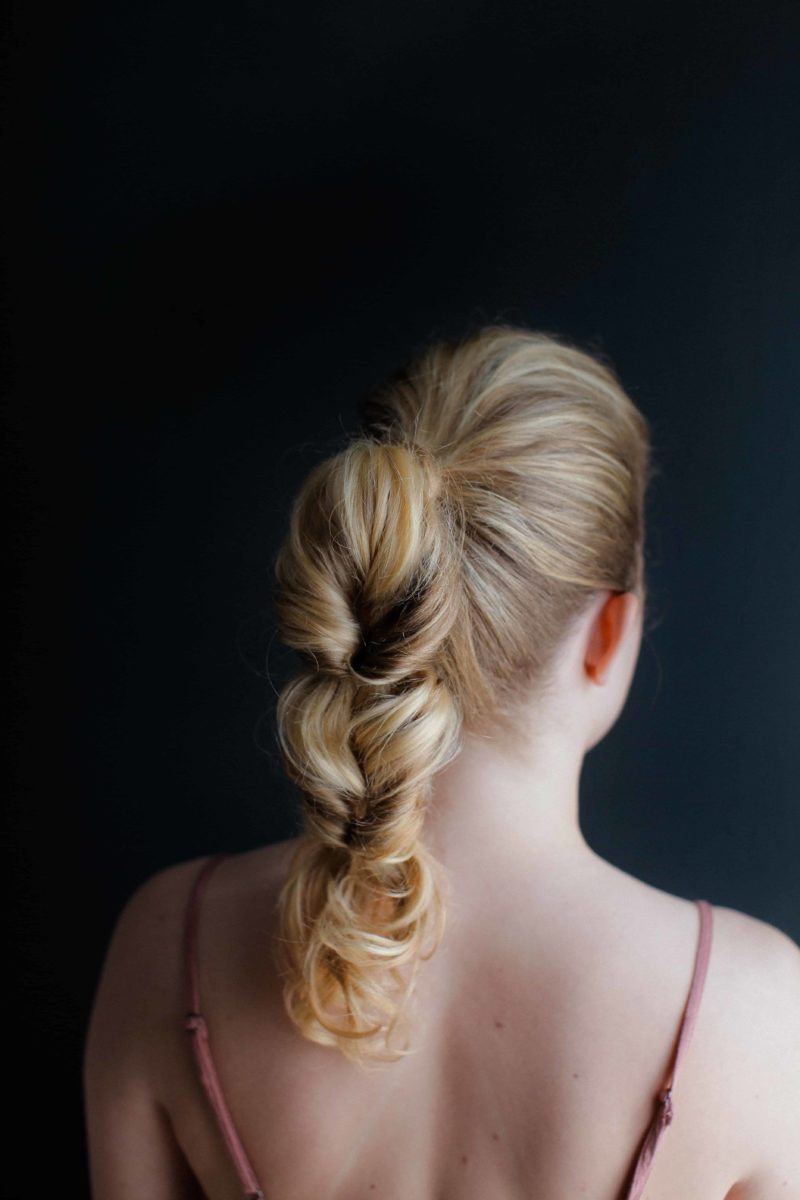 Give your ponytail an upgrade with the topsytail! It's anything but boring and so easy to do with your own two hands. (via Hello Glow)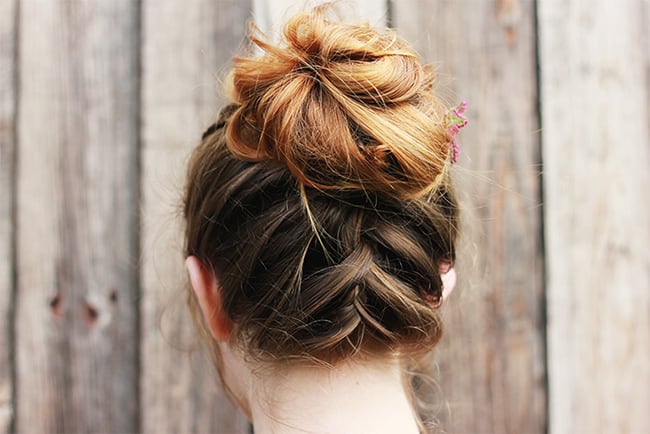 Instead of a regular French braid, how about you turn it upside down? (via The Merrythought)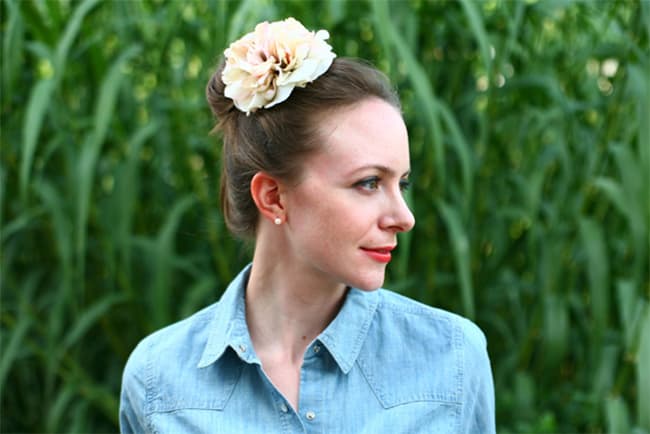 8. Flower hairpiece
Update your high bun with a handmade flower pin, for a romantic and sweet look. (via Caught on a Whim)
A tiny braid that looks like a headband will instantly uplift your hairstyle - and mood. (via Ducklings in a Row)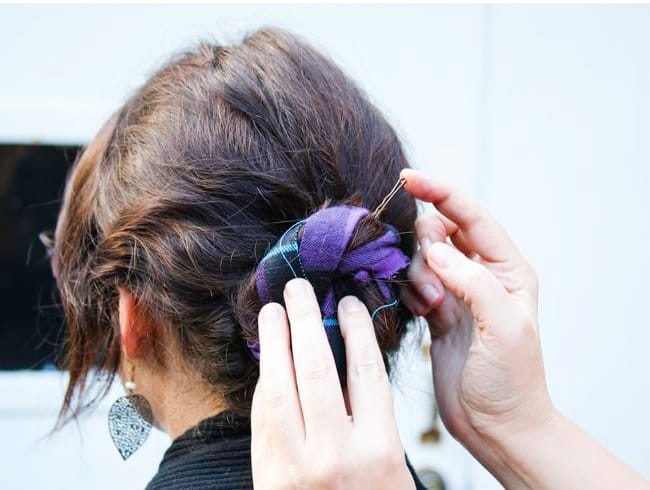 Twist a piece of plaid fabric into your bun to give it a fall look. (via Hello Glow)

A messy bun is a great idea for everyday wear. You can make it messy for a shopping trip, or more polished for work. (via A Beautiful Mess)
We were racking our brains to come up with a scarf idea for this DIY challenge, and Jenna had the awesome idea of adding it to her favorite updo. It looks fancy but is super easy! (via Scarves.net)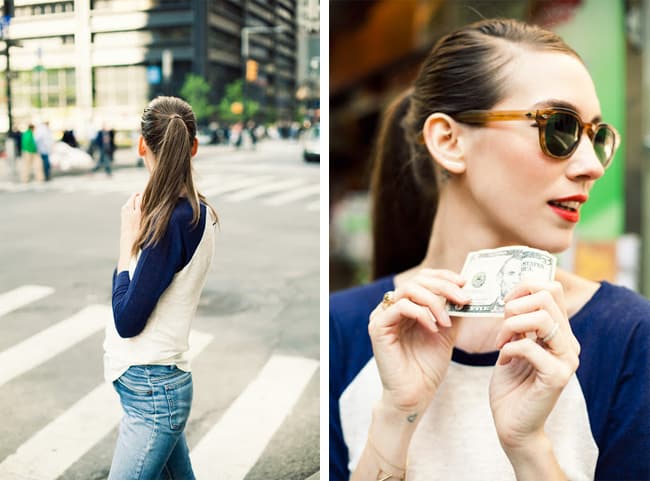 A plain pony is sleeker when parted on the side, but just as easy to put together. (via A Cup of Jo)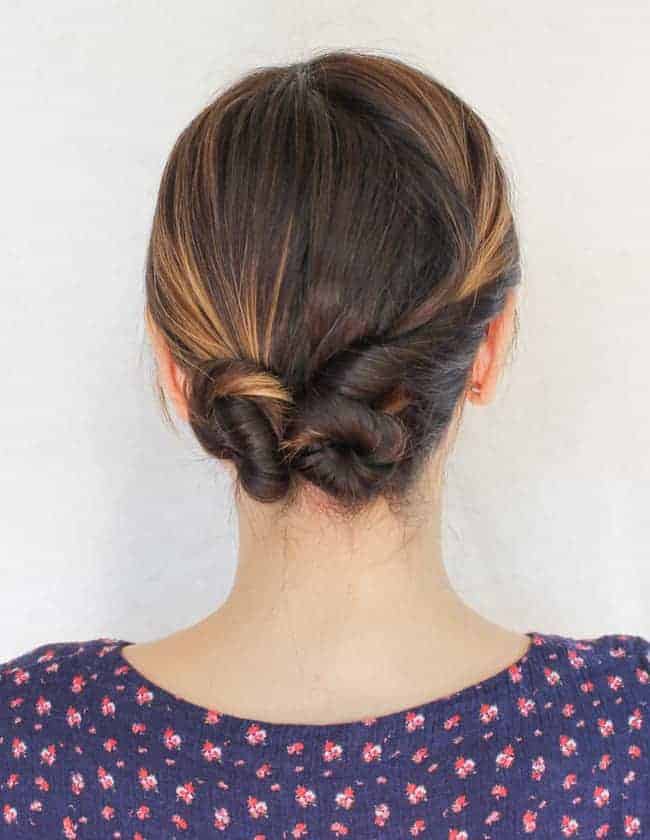 Dirty hair? Don't care! This easy twisted updo is perfect for not-so-great 2nd day hair days. (via Hello Glow)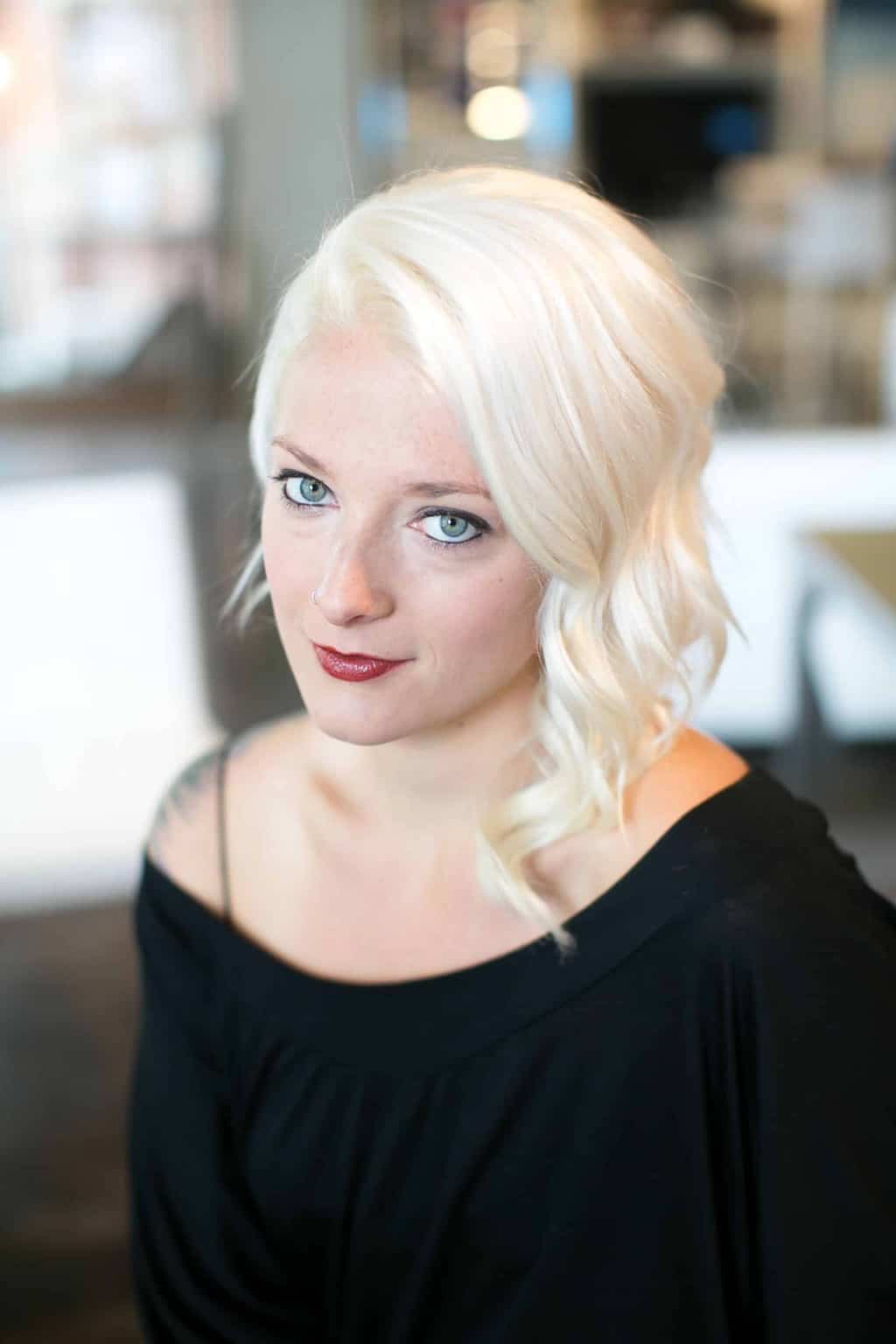 Holiday glam in just a few minutes with this combination of side-swept updo and red lips. (via Hello Glow)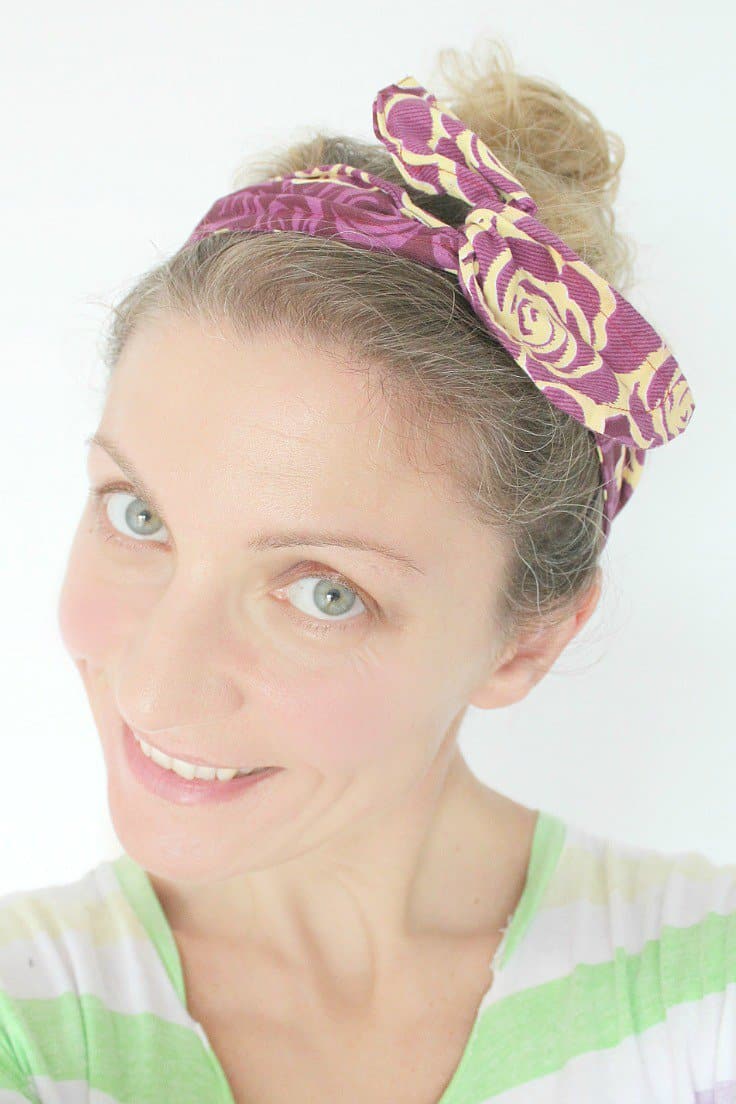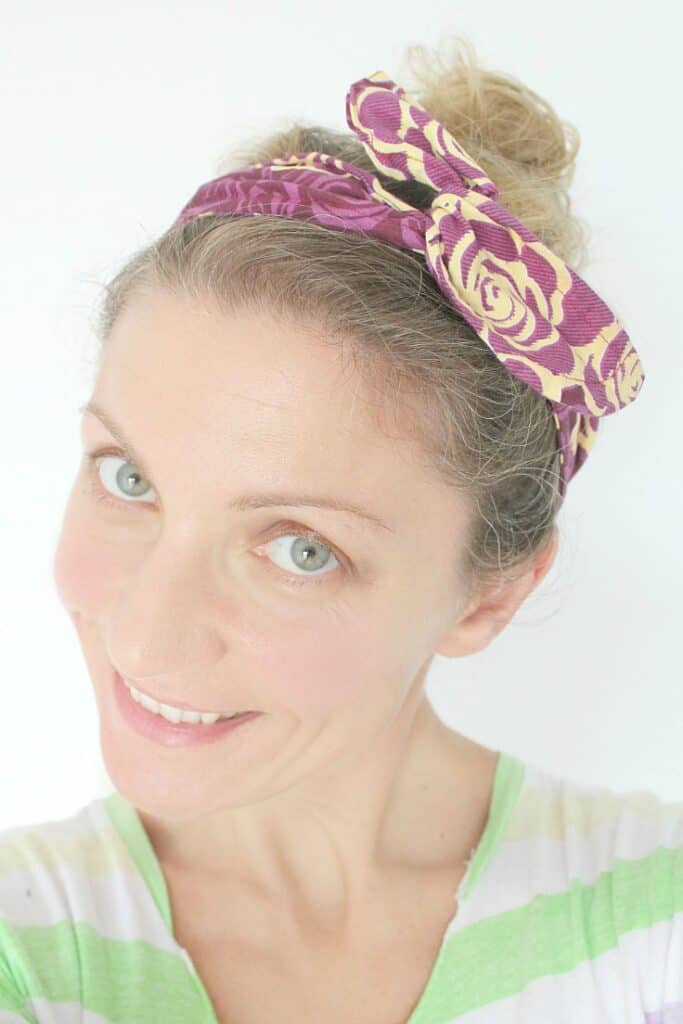 This DIY wore headband will save you from many a bad hair days! It's easy to make and it basically sits on its own, even if your hair is fine. (via The Seaman Mom)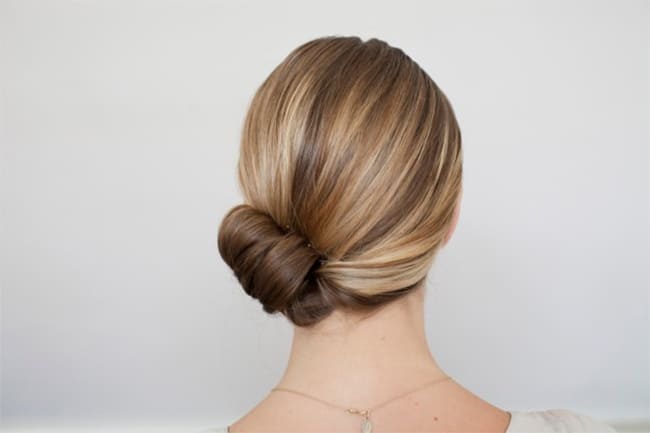 Designed for ladies who ride their bike with helmets, this side bun is chic and inspired. (via Refinery 29)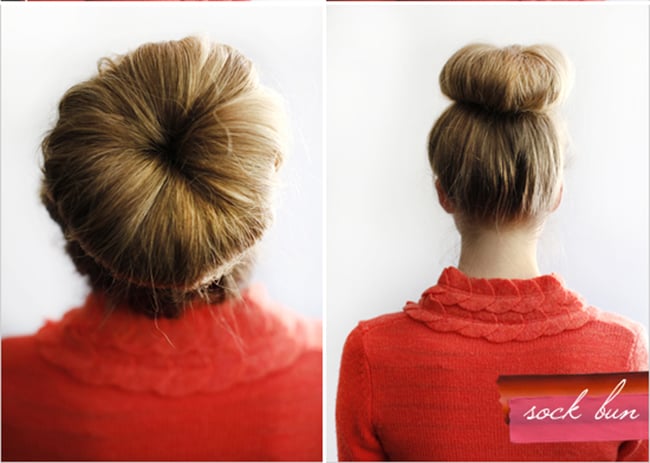 The now classic ballerina-bun look is easy to achieve with a store-bought donut or an actual sock. (via Wedding Chicks)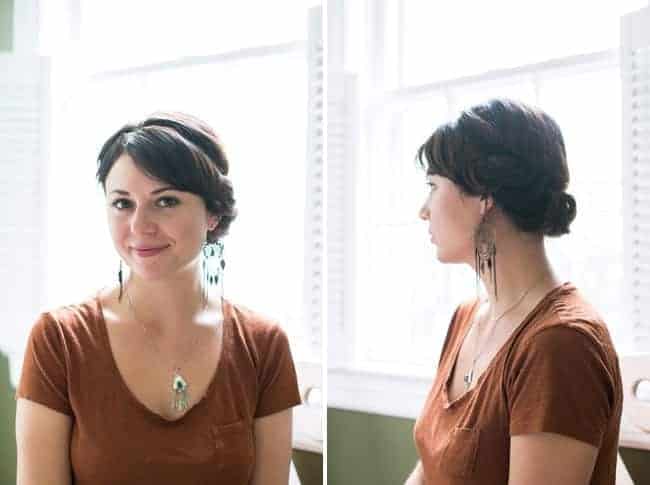 You don't need very long hair for this: just an elastic headband and two minutes of your time. (via Hello Glow)
A messy do means that you don't have to worry about its upkeep all day long. (via Keiko Lynn)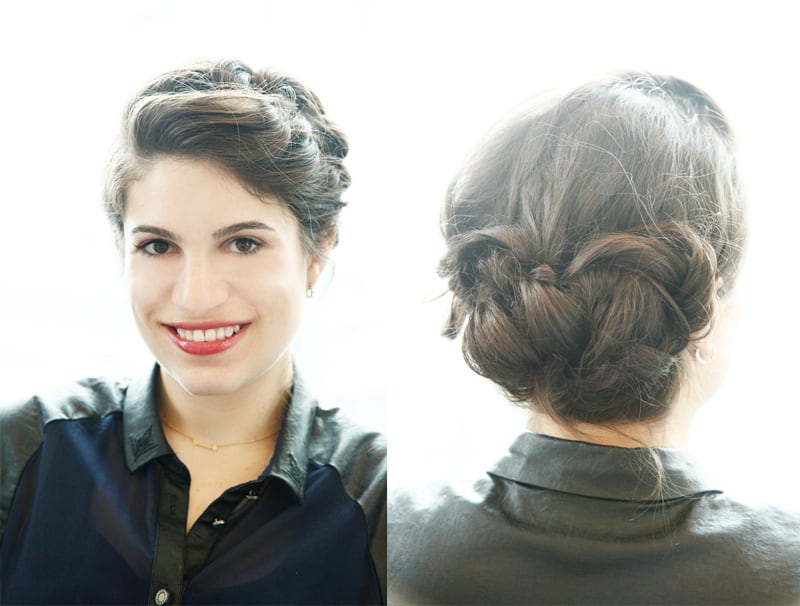 A hairstyle that will conceal dirty hair, and keep your hair off your face in a chic way. (via Elle)
Between a top knot and a low know, there's the mid knot. It looks detailed even though it's easy to do. (via The Small Things Blog)
Braid away all you can, and finish with a low bun - interesting and easy at the same time. (via The Beauty Department)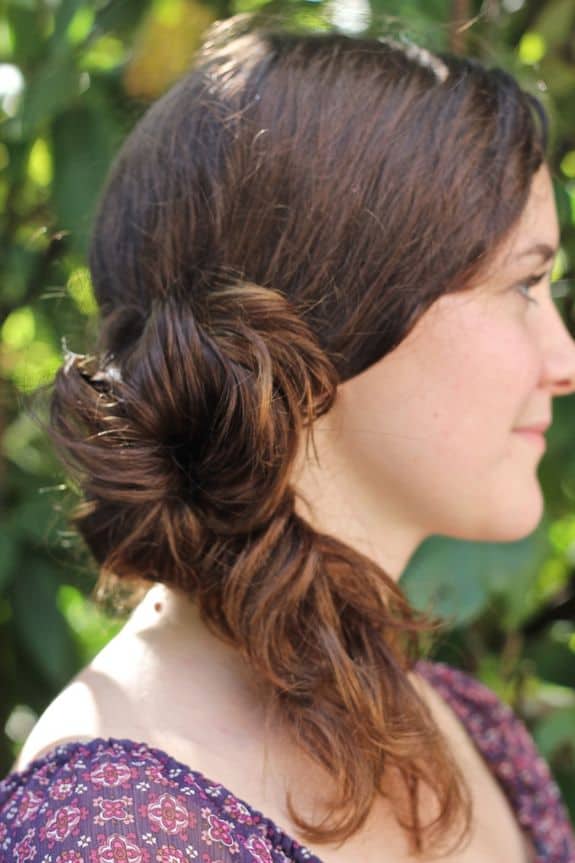 A side ponytail that you can get in under 5 minutes. It works on all hair types! (via Hello Glow)

An update on the popular sock bun, with a twisted braid all around it. (via Join the Mood)
233