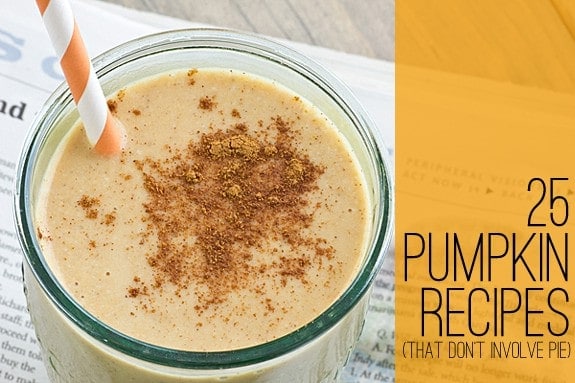 I'm partial to a good slice of pumpkin pie, but there are so many other things you can do with pumpkin. Whether you play up its sweet side or use it in a savory dish for dinner, the time to use pumpkin is now! Here are 25 pumpkin recipes to get you inspired:
1. Pumpkin Spice Cashew Coffee Creamer – Kitchen Treaty
You might be vegan, but that doesn't mean you have to miss out on pumpkin spice lattes.
2. Pumpkin Granola Bars – My Baking Addiction
These granola bars are studded with cranberries, pumpkin seeds, pecans, and white chocolate chips. Perfect for an afternoon pick-me-up.
3. Pumpkin Cream Cheese Muffins – Two Tarts
Pumpkin and cream cheese are a match made in heaven!
4. Pumpkin Spice Syrup – Midwest Veg
No need to run out to Starbucks for your Pumpkin Spice Latte fix when you can make them at home.
5. Crusted Pumpkin Wedges with Dill Dipping Sauce – Beard And Bonnet
Cutting pumpkin into wedges and roasting it in the oven makes for an easy fall side dish.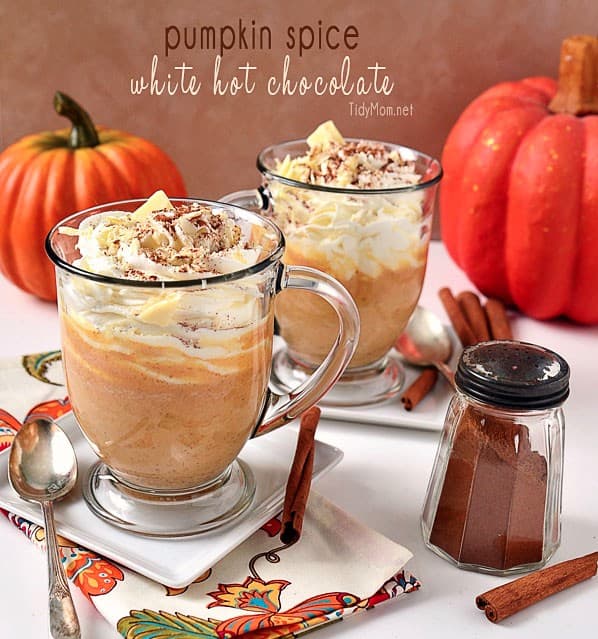 6. Pumpkin Spice White Hot Chocolate – Tidy Mom
Anyone else like to curl up with a good book and a cup of hot chocolate on a chilly fall night? This one is on my list to try!
7. Pumpkin Gingerbread Pancakes – Two Saucy Sisters
Pumpkin pancakes topped with pears and Greek yogurt. A great recipe for a weekend breakfast!
8. Pumpkin Ale Cheesecake with Beer Pecan Caramel Sauce – The Beeroness
Pumpkin. Cheesecake. Beer. Caramel. Need I say more?
9. Pumpkin Pie Push Ups – Success Along the Weigh
This makes me want to run out and buy those little plastic push-up containers!
10. Gluten-Free & Low Carb Pumpkin Spice Seed Bars – All Day I Dream About Food
Because sweet pumpkin recipes don't have to be loaded with sugar! Add a little peanut butter for a filling breakfast.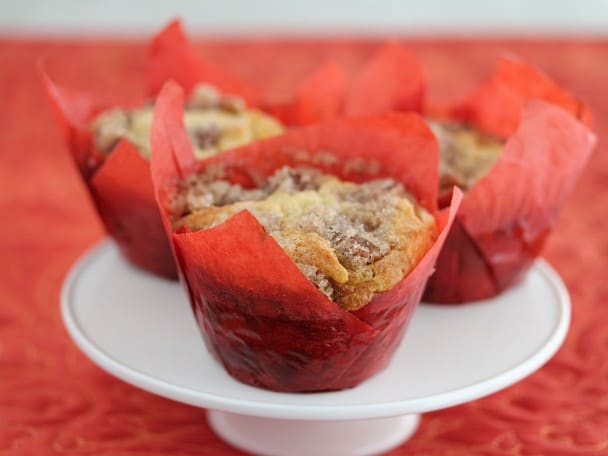 11. Gluten-Free Pumpkin Coffee Cake – Jeanette's Healthy Living
I can never resist a recipe with streusel! Not only is this gluten-free, but it's dairy-free too.
12. Two-Ingredient Pumpkin Brownies – Cookies & Cups
Who knew you could get such fudgy, decadent looking brownies with only two ingredients?!
13. Pumpkin Ale Beer Bread – The Brewer and the Baker
I love bread made with beer, especially with a big bowl of soup or chili. Adding pumpkin makes it even better.
14. Slow Cooker Spicy Pumpkin Chili – Following in My Shoes
…and speaking of chili! Here's an easy recipe for pumpkin chili made in a crockpot.
15. Pumpkin Pecan White Chocolate Blondies – The Fig Tree
A fall lunchbox treat–for both kids and adults!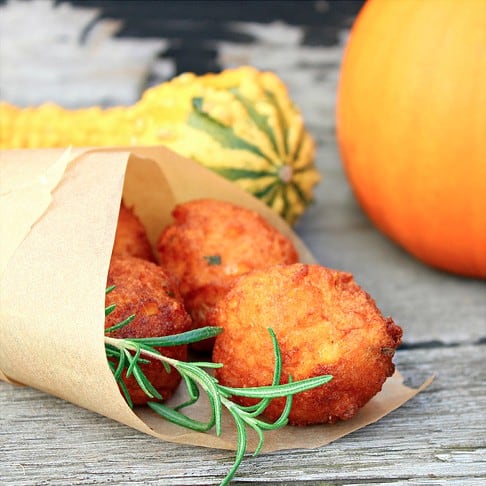 16. Pumpkin Fritters with Rosemary & Cheese – What About Second Breakfast?
A gorgeous savory pumpkin recipe. Pumpkin and rosemary work so well together.
17. Pumpkin Pie Steel-Cut Oats in the Crockpot – Food Doodles
I have a big container of steel-cut oats in the pantry and I never make them. Well, now I think I know what I'm going to be doing with them.
18. Spicy Pumpkin Soup – A Spicy Perspective
I am obsessed with French-fried onions and this soup is topped with them. Brilliant!
19. 5-Ingredient Pumpkin Fudge – Oatmeal with a Fork
Vegan fudge made with only 5 ingredients? Yes!
20. Pumpkin Yogurt Snack Cake – Bake Your Day
An easy-to-make cake that's perfect for a weeknight dessert or afternoon snack.

21. Baked Pumpkin Doughnuts with Vanilla Bean Cinnamon Glaze – One Starry Night
Doughnuts are way less intimidating to make than you'd think, especially when you bake them. And these are only 93 calories per doughnut!
22. Pumpkin Swirl Brownies – A Thought for Food
Rich chocolate brownies with a pumpkin swirl. Not only are these delicious, they're beautiful too.
23. Pumpkin Butter from Scratch – Oh She Glows
Use this to top waffles or toast for a quick breakfast. It's much healthier than jam, jelly, or syrup.
24. Pumpkin Cupcakes with Pumpkin Spiced Cream Cheese Frosting – Skinnytaste
Pumpkin cupcakes made a little more virtuous. They're not completely guilt-free, but they're pretty close.
25. Pumpkin Ricotta Gnocchi – Simply Recipes
Pasta can be tricky to make, but gnocchi is easy–no pasta maker needed!
What's your favorite way to use pumpkin?
0