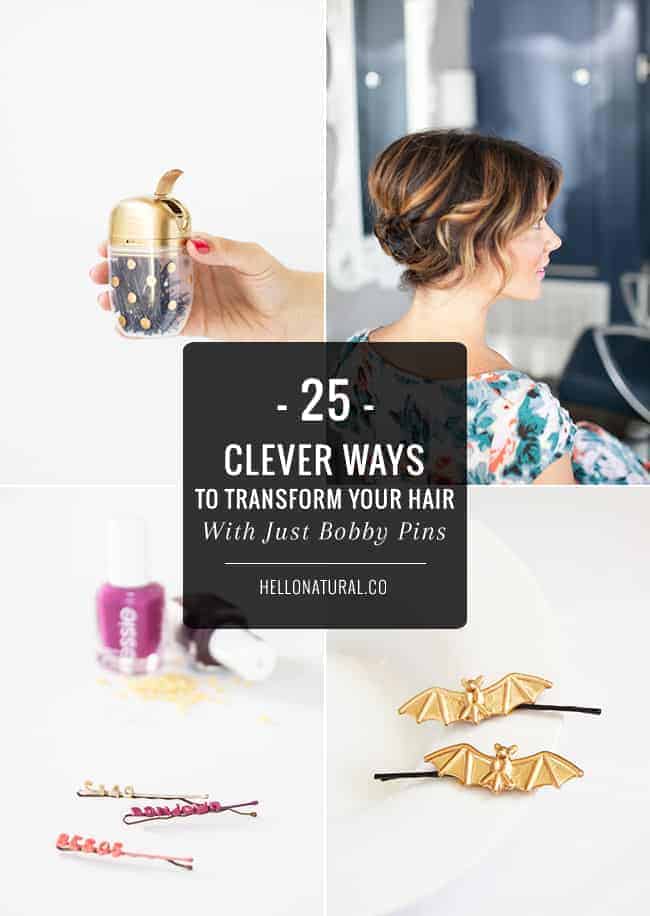 For the past hundred years or so, bobby pins have been part of every woman's vanity table. It's understandable why: they're the simplest, most efficient accessory one could dream of. In today's beauty trends, bobby pins mix function with aesthetic, and they can be worn either hidden – to invisibly hold together the structure of a beautiful hairstyle – or in plain sight, purely for fun. Here are 25 of our favorite uses for bobby pins, from updos to cool embellishments.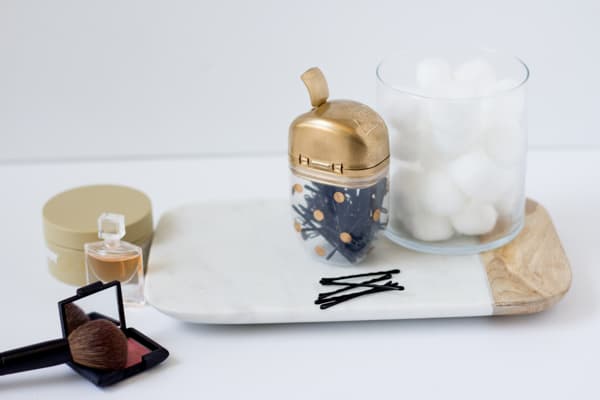 1. Tic tac bobby pins case by Lovely Indeed. The only valid way to store your bobby pins for simple and spectacular hairdos: in a Tic Tac container!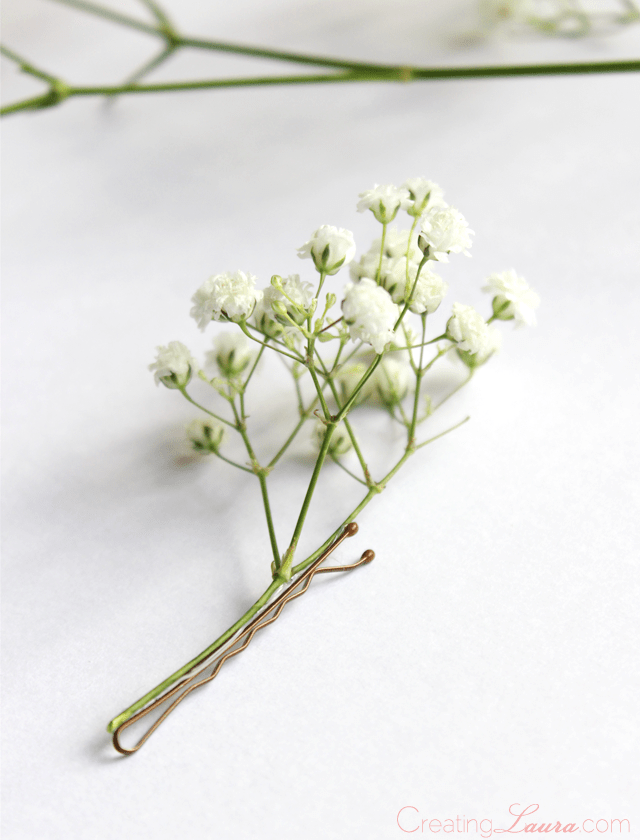 2. Easy floral DIY by Creating Laura. Wearing discreet, natural flowers in your hair has never been easier: just glue them to a bobby pin. Bridal material.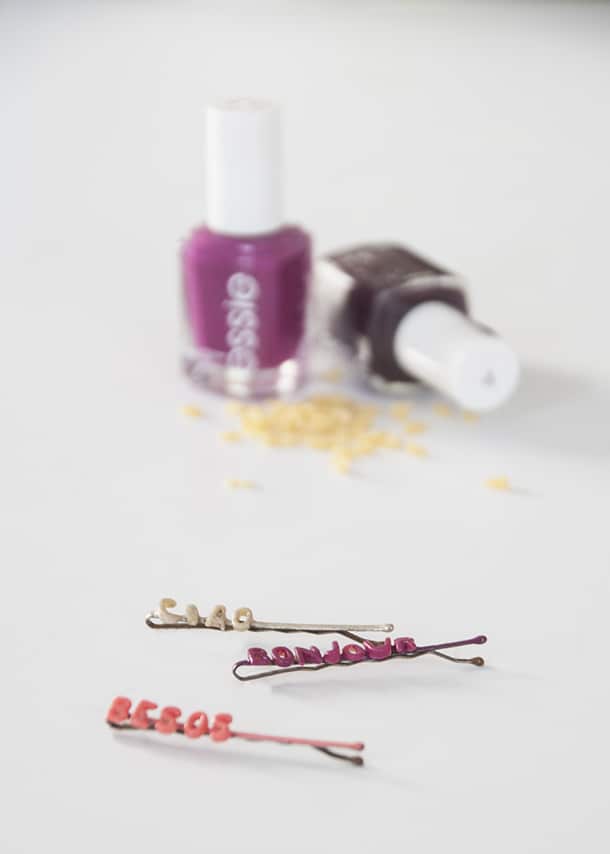 3. Lacquered message hairpins by House of Earnest. Not just for alphabet soup, pasta letters are lacquered with nail polished and glued to bobby pins in this easy and fun DIY.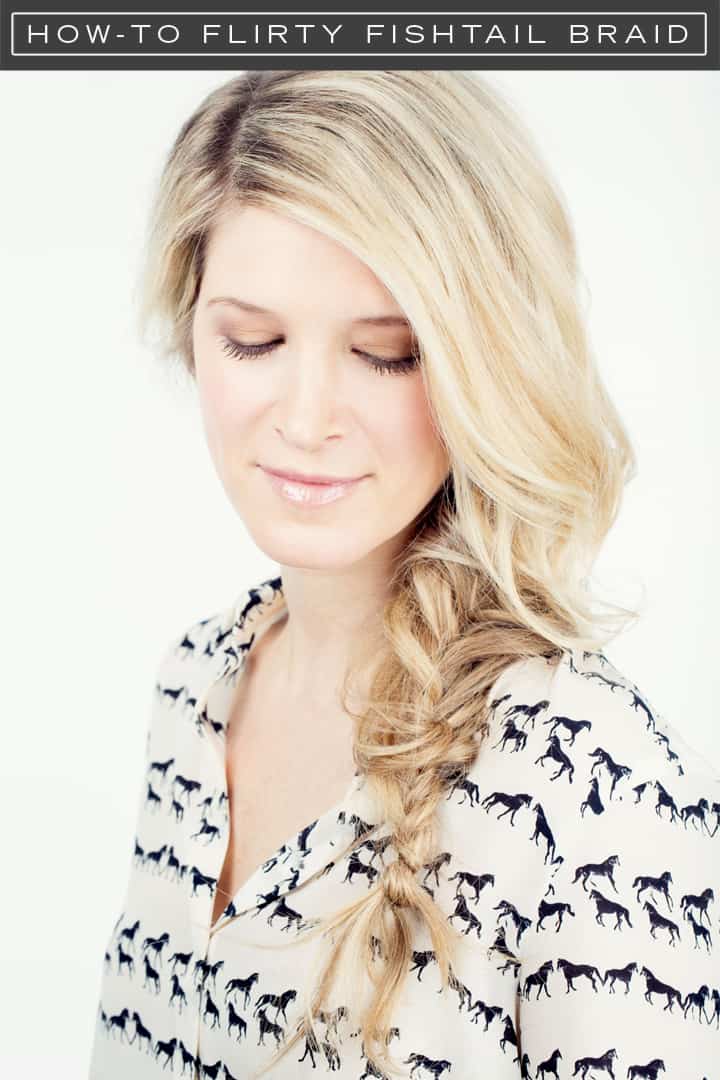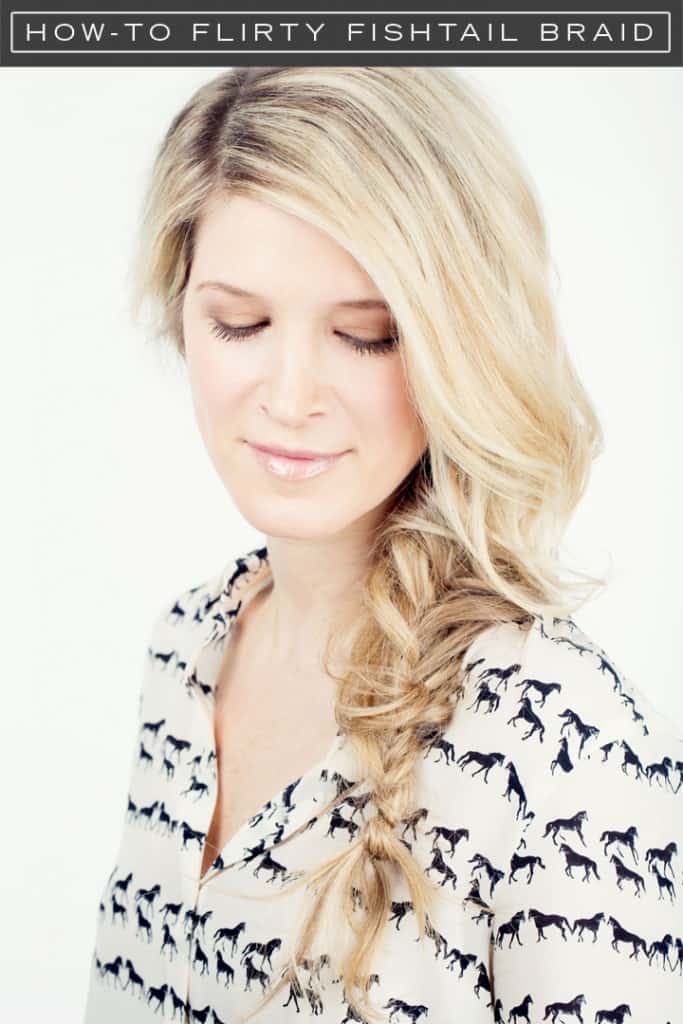 4. Flirty fishtail braid by Cosmopolitan. Secure the knotted ends of a fishtail braid with a bobby pin for a cool look.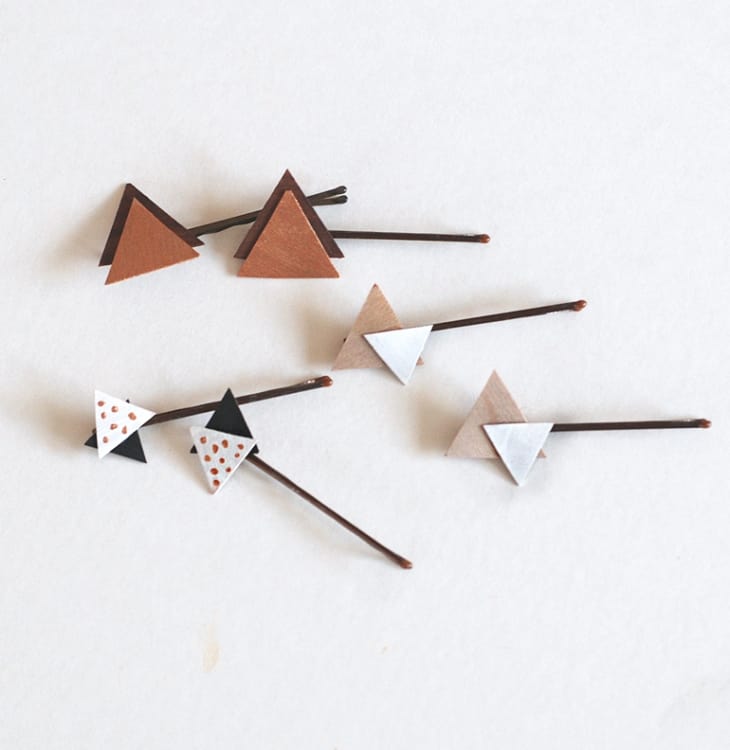 5. DIY wooden triangle hair pins by The Merrythought. These modern, geometrical bobby pins are sure to turn a few heads!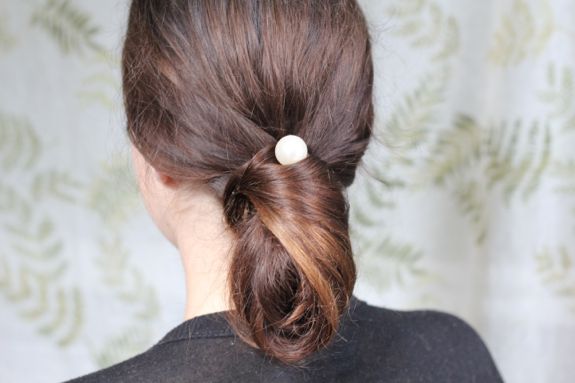 6. DIY Chanel chignon by Hello Glow. Upgrade your bobby pins with oversized pearls à la Chanel, and your low bun to a chic chignon inspired by the same designer.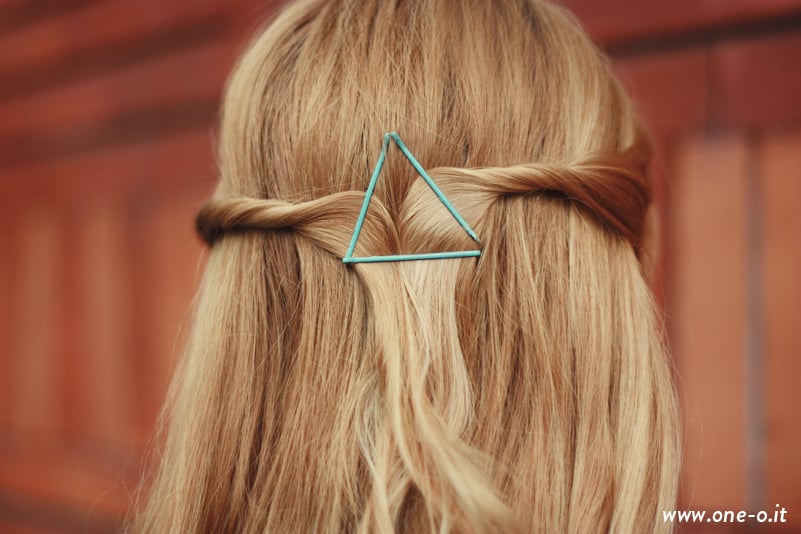 7. 3 ways to use colorful bobby pins by One O. Make your colorful bobby pins visible by placing them geometrically in new, innovative ways.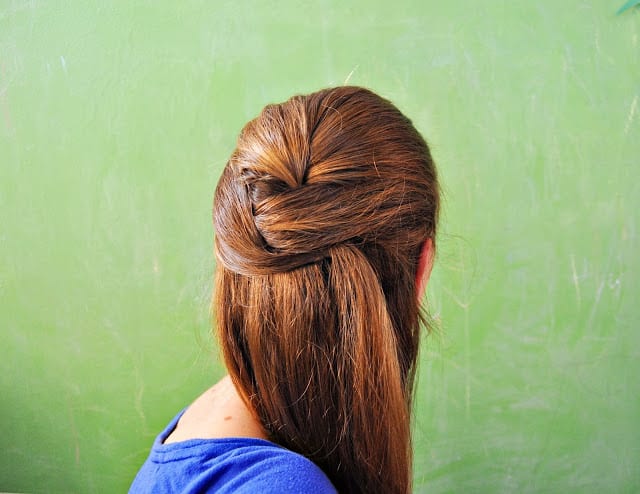 8. Holiday hair tutorial by Ducklings in a Row. The secret to holding this pretty half-braid together? Of course, it's bobby pins.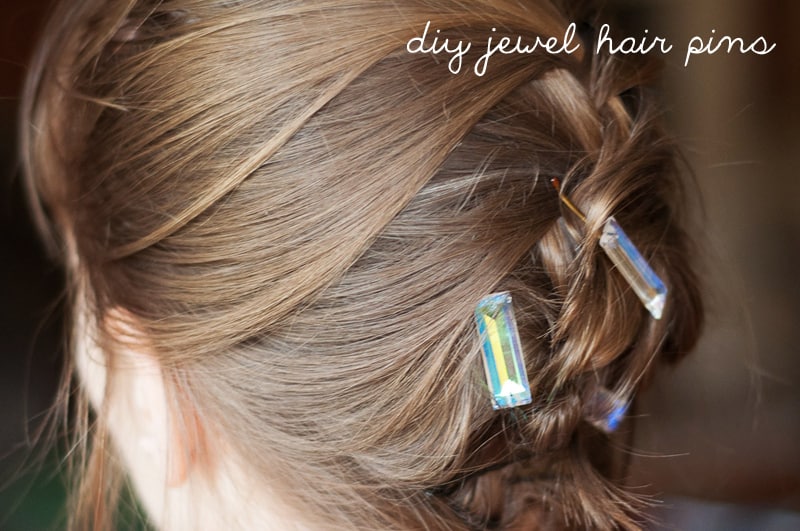 9. DIY Honor inspired jewel hair pins by Kittenhood. Take inspiration from high fashion with these romantic, delicate jewel hair pins.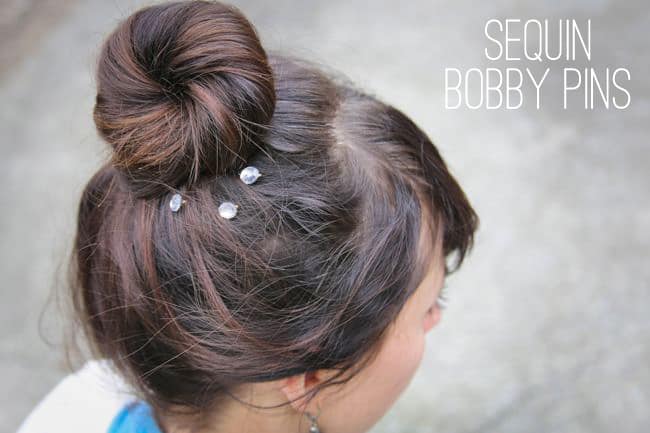 10. Sequin bobby pins by Hello Glow. Add a bit of sparkle to your regular bun with these elegant sequin bobby pins. They're so easy to make!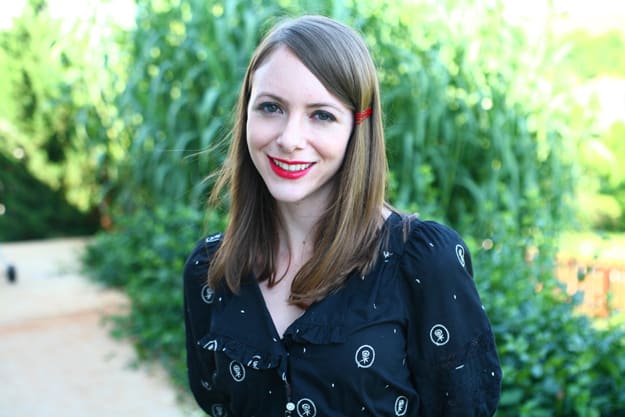 11. Bobby pin makeover by Caught on a Whim. Give your bobby pins the perfect color to match your outfit with nail polish!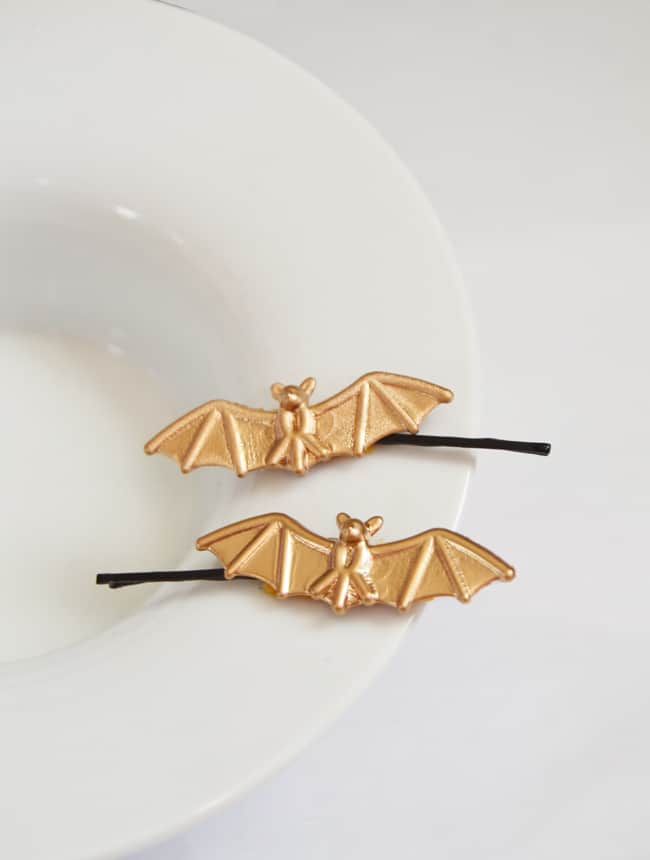 12. Easy batty hairpins by A Nest for All Seasons. There couldn't be a better way to wear your hair for Halloween (without looking tacky)!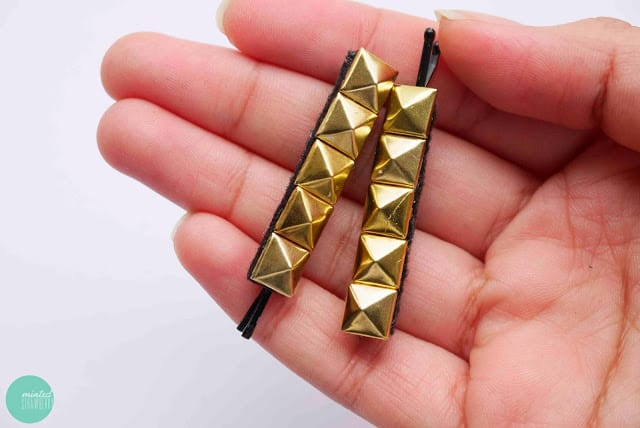 13. DIY pyramid stud hairpins by Minted Strawberry. A hairstyle with an edge, upgraded with awesome studded bobby pins.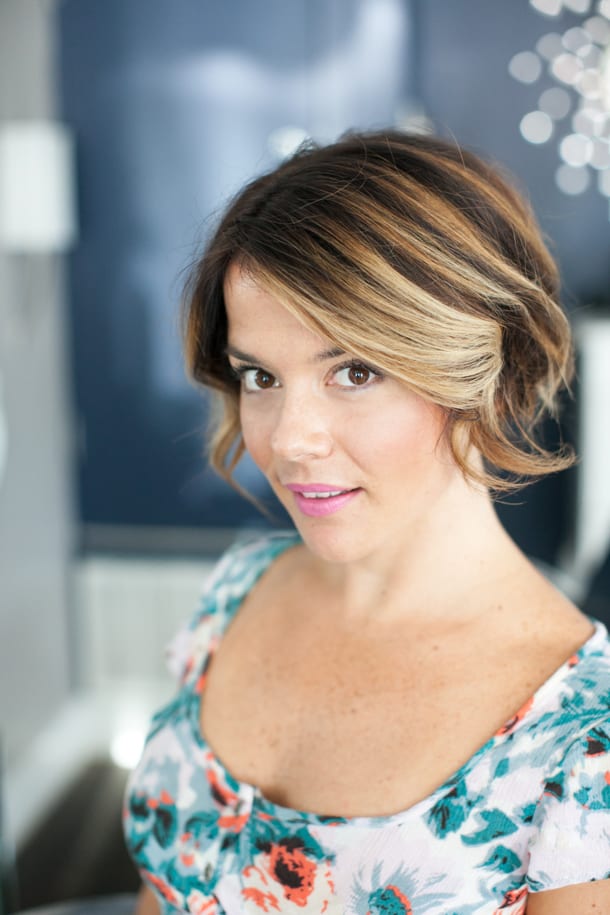 14. Updo for short hair by Camille Styles. Bobby pins are what make updos for short hair (such as this one) work and stay together.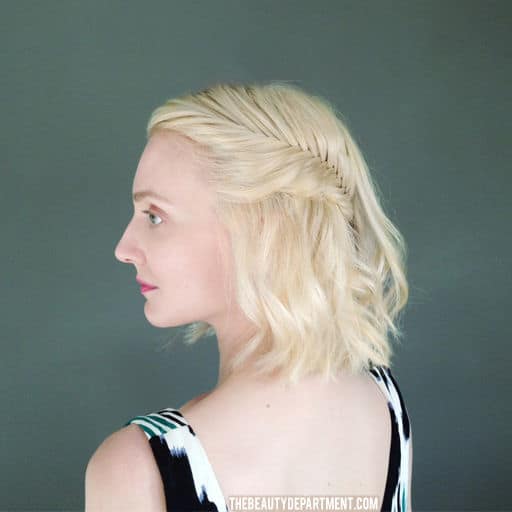 15. Half updo short hair by The Beauty Department. What makes bobby pins so great is that they can go unnoticed – like in the case of this stylish half updo.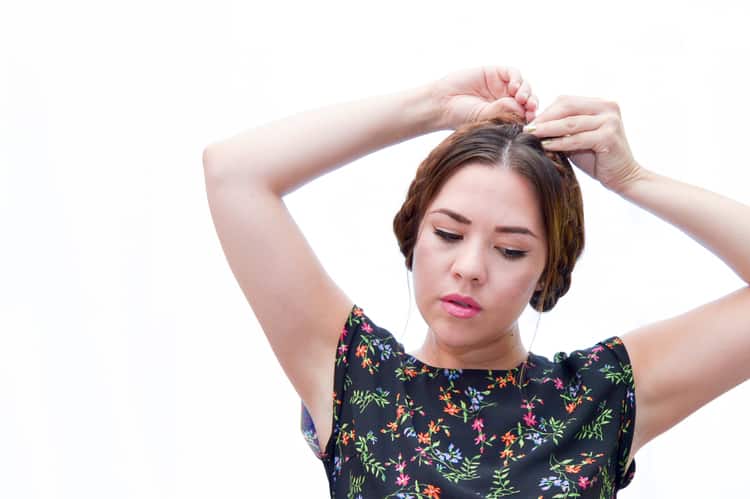 16. Milkmaid braids by Birdie Shoots. You know what makes the classic milkmaid braid work? Bobby pins, that's what.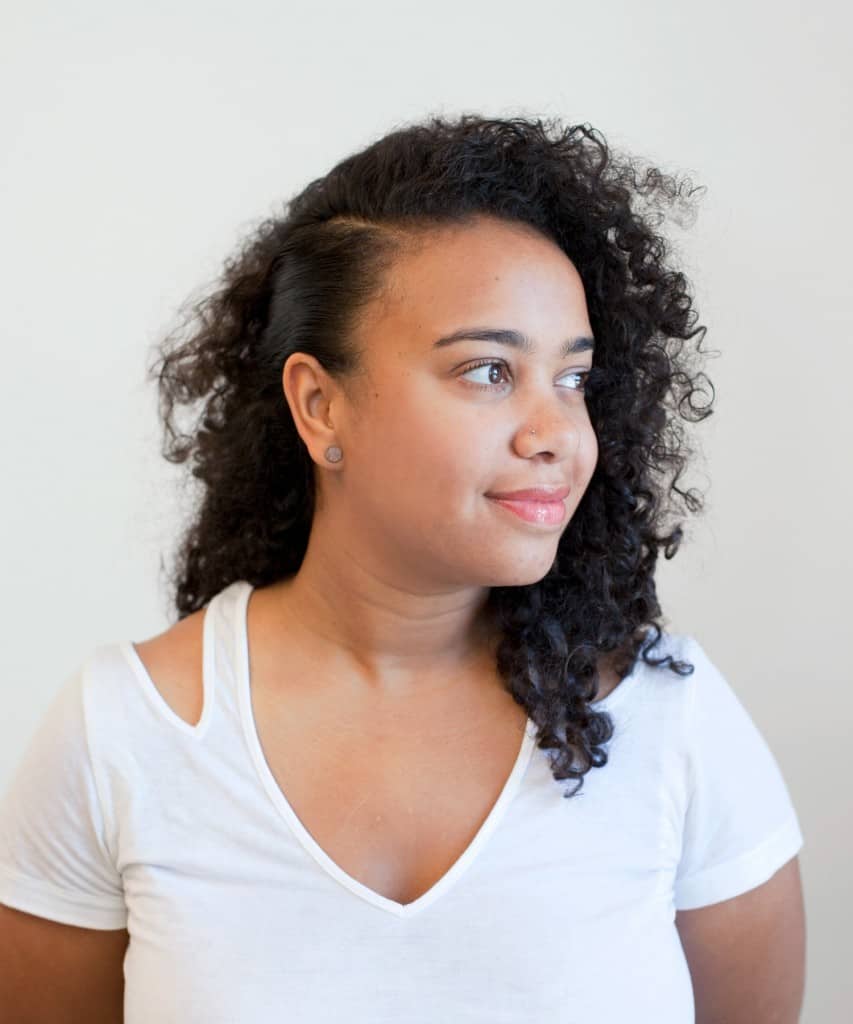 17. The side swept by Refinery29. Use all the bobby pins you want to get this statement hairstyle where there's no such thing as "too much".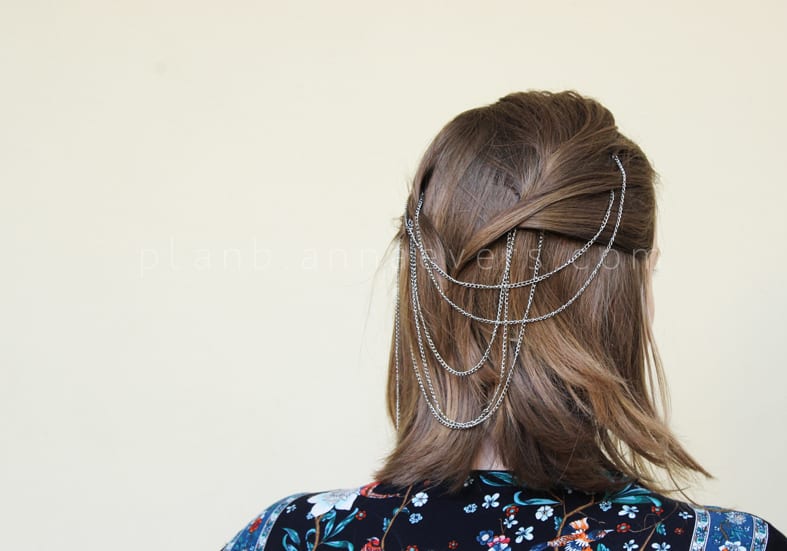 18. DIY chain hair pins by Plan B. This statement hair piece is as easy as connecting chain from an old necklace to bobby pins.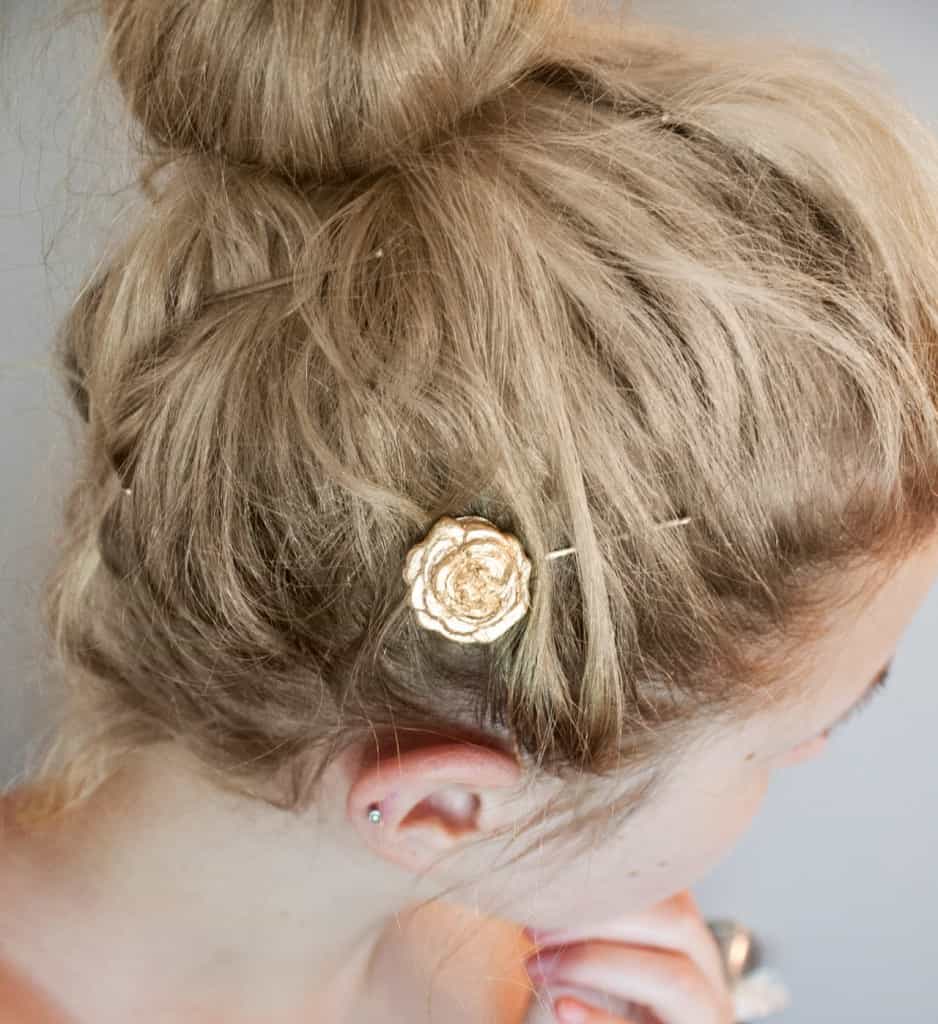 19. Gold leaf hair pins by The DIY Diary. These precious-looking hair pins are made with gold leaf, and they make any hairstyle elegant.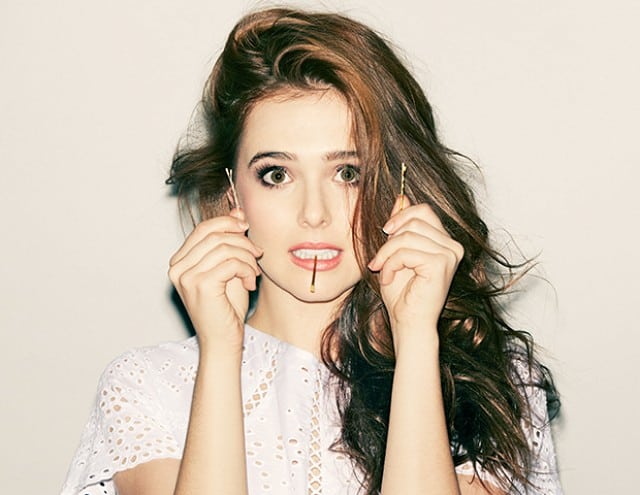 20. Pony up hairstyle by Byrdie. Give your high ponytail a bit of oomph by propping it with bobby pins. It looks fuller and doesn't fall down.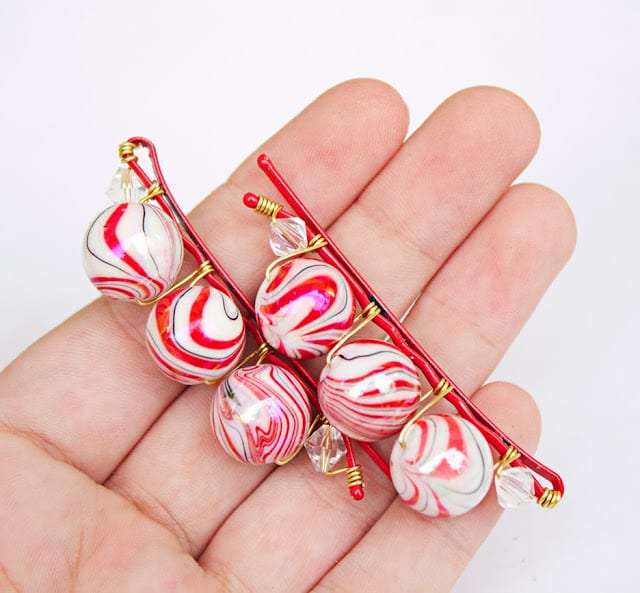 21. Swirl mint bobby pins by Quiet Lion Creations. These peppermint candy beads make the perfect accessory to embellish bobby pins around the winter holidays.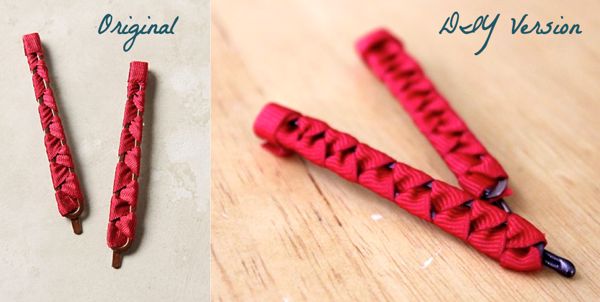 22. Anthropologie Ribbon Bobby Pins by Hello Glow. A little ribbon is all you need to knock off theses pricey Anthropologie versions!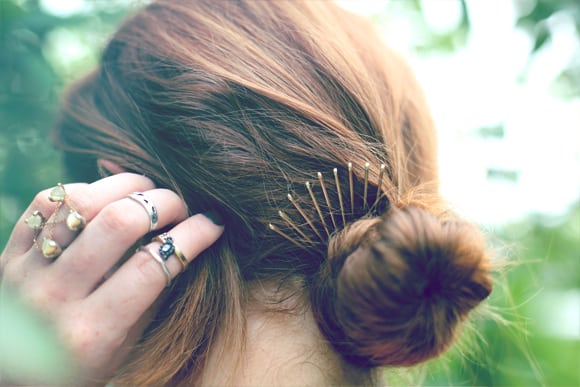 23. Bun crown by Free People Blog. For an unusually cool bun, adorn it with some metallic bobby pins, placed in crown shape around it.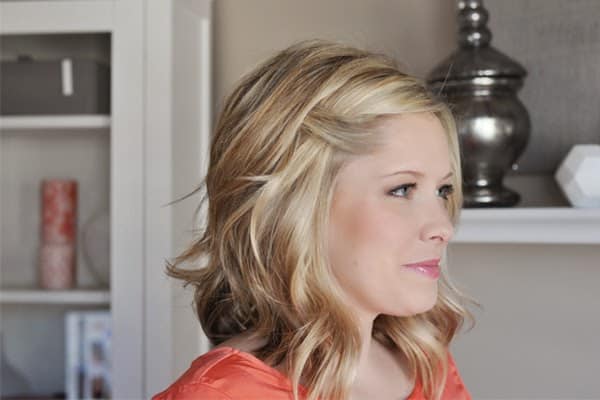 24. Fold over bang twist by The Small Things Blog. Pull your bangs out of your face without looking undone with this 2 minute tutorial.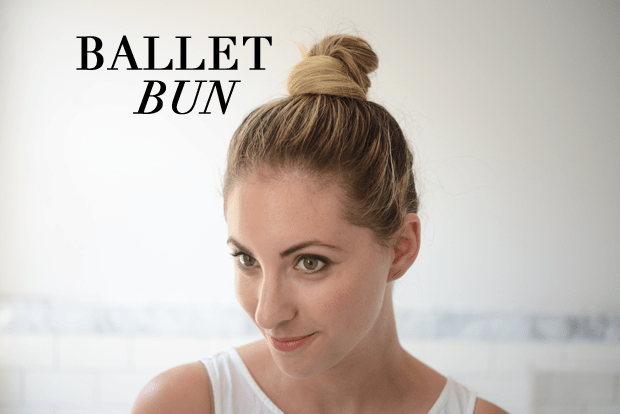 25. Ballet bun by Cupcakes and Cashmere. The secret to this casual bun (which can be done on medium hair) is the use of bobby pins wherever necessary.
23