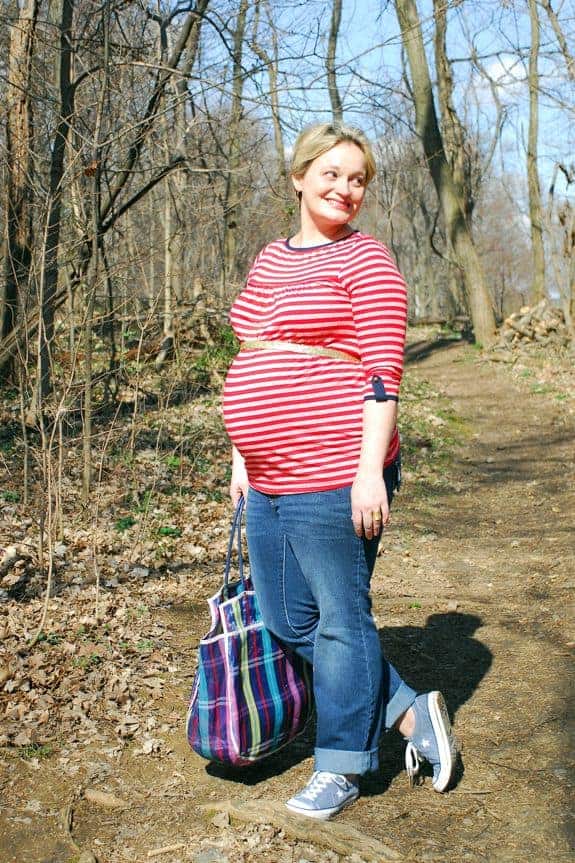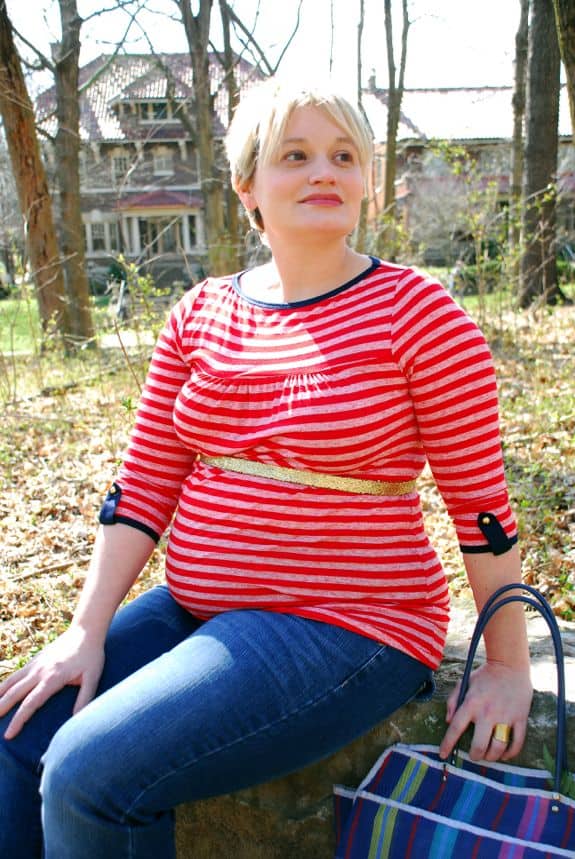 Obviously this girl needs to sit down a lot while hiking in the woods. Though, seriously, hiking is pretty much off the table since I huff and puff after going up the stairs. I blame the ginormous belly – and the 30 pound 2-year-old I'm usually carrying.
But I'm 28 weeks now! Officially in the 3rd trimester. How time flies … and only 12 more weeks to go. I'm not sure I'll make it.
I've decided that belts are essential for pregger girls. Especially sparkly gold ones that you have to jerry-rig to fit.
And, of course, stripes, boyfriend jeans and Converse. Those are my staples.
How was your weekend? After a long 3-day weekend with the kids, I'm kind of relieved that it's Monday!
0