The holidays are always that time of year where the pace picks up so fast that you can hardly prepare for your schedule to become jam-packed. I always find myself wishing for things to slow down and for a genuine chance to relax. Even just a handful of minutes to myself in peace and quiet is all I crave. Alas, my zen time continues to be one of the few precious moments of solitude I can scrape together when I'm in the bathroom and shower after the kids go to bed.
One thing that helps when I do get the chance to unwind is some coconut milk-slathered beauty products that are homemade, of course. I've talked about my love for coconut oil plenty of times on this blog. I talked about how it was my secret weapon for stretch marks during and after pregnancy and 5 other beauty uses for coconut oil that I've found to be useful.
And my coconut love confession continues. Now I have another favorite coconut: coconut milk!
It's great for dry skin, which can be such a drag during the colder months of the year. Because the fat content of coconut milk locks in moisture, it helps naturally treat chapped or dry skin. That is why I love to use it as a cleanser and moisturizer. It helps keep you soft and smooth.
Here are three homemade coconut milk beauty recipes I love to use when I get the chance to reward myself with a bit of "me time!" Now it's your turn!
3 Coconut Milk Beauty Recipes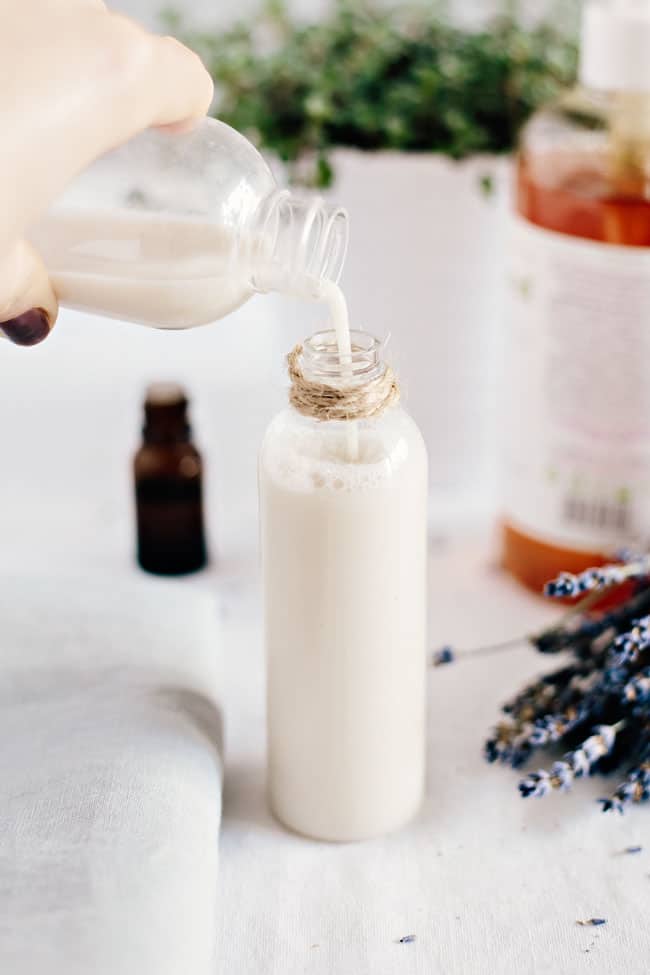 1. Coconut Milk Homemade Body Wash
This is probably the least expensive body wash you've ever used, but it will probably feel like the most luxurious. All you have to do is mix together two ingredients: a 1/4 cup full fat coconut milk and a 1/3 cup liquid castile soap.
I personally love Dr. Bronner's. You can use lavender scented soap or add essential oils for a relaxing scent.
Combine the ingredients in a squeeze bottle and lather up. The mixture tends to separate a bit after sitting for a while, so you may just have to shake it up a bit before using. Oh, and this can also be used as a face wash or shampoo!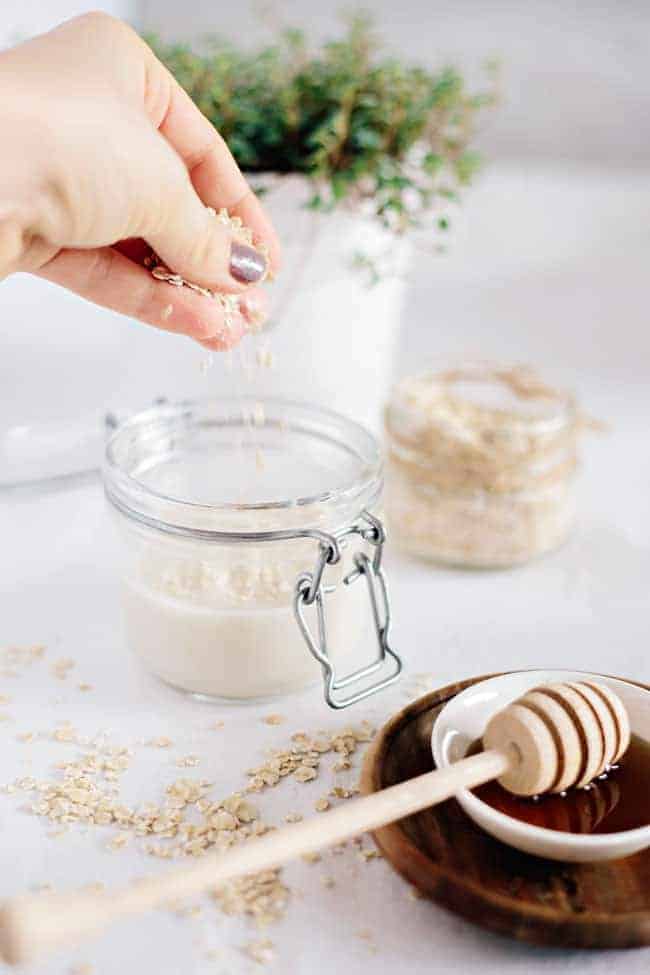 2. Oatmeal + Coconut Milk Bath Soak
We've all heard of taking a milk bath, right? Google it and you'll see tons of super beautiful, not to mention relaxing, photos of people in baths of milk with flowers surrounding them. Well, it's time to change it up and use coconut milk instead.
To start, grind up 1/2 cup of old fashioned oatmeal and combine it with 1-2 cups of coconut milk as well as a tablespoon of honey (any kind is fine). Add this mixture to your bath and welcome in the weekend!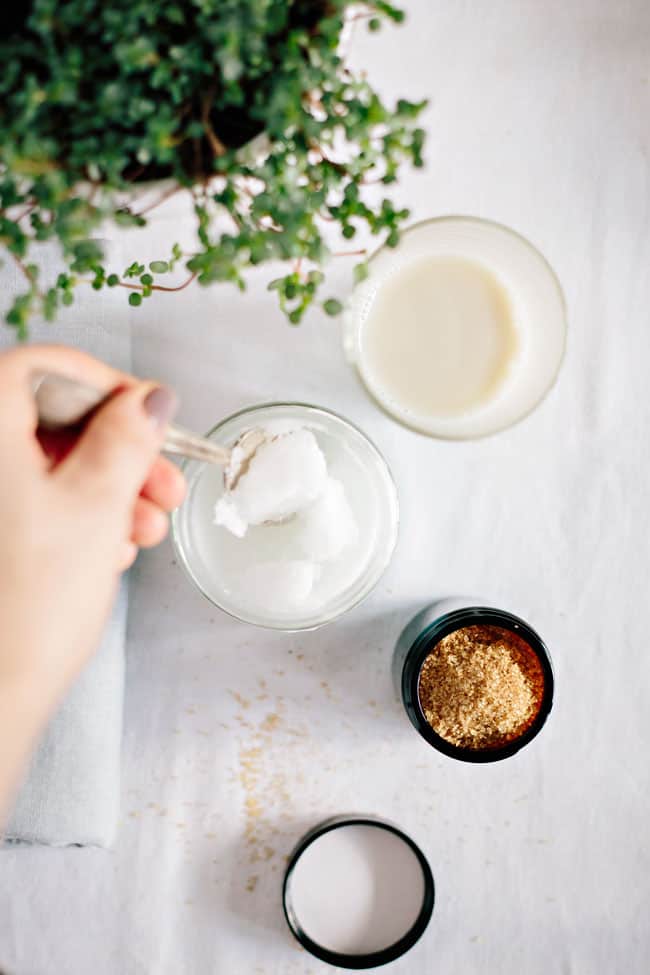 3. Coconut Milk Sugar Scrub
Homemade scrubs are one of my favorite things ever. After use, your skin feels so amazing, and with this one the coconut-y scent is an extra bonus.
To make, combine two simple ingredients: 1/2 cup coconut milk and a 1/2 cup turbinado sugar. Next, add a heaping tablespoon of coconut oil (you can warm it up in the microwave if it's still solid) and go hide out in the bathroom for a while.
Photos by Ana Stanciu
307