During the holidays, I always find myself wishing for things to slow down and a chance to relax. Just a few minutes to myself… please! My zen time continues to be the precious moments of solitude in the bathroom and shower after the kids go to bed.
The coconut oil love continues, and now I have a another favorite: coconut milk! It's great for dry skin – such a drag in the cold season – because the fat content locks in moisture. So using it as a cleanser and moisturizer will keep you soft and smooth.
Here are 3 homemade coconut milk beauty recipes to reward yourself with a bit of "me time" this week!
Coconut Milk Homemade Body Wash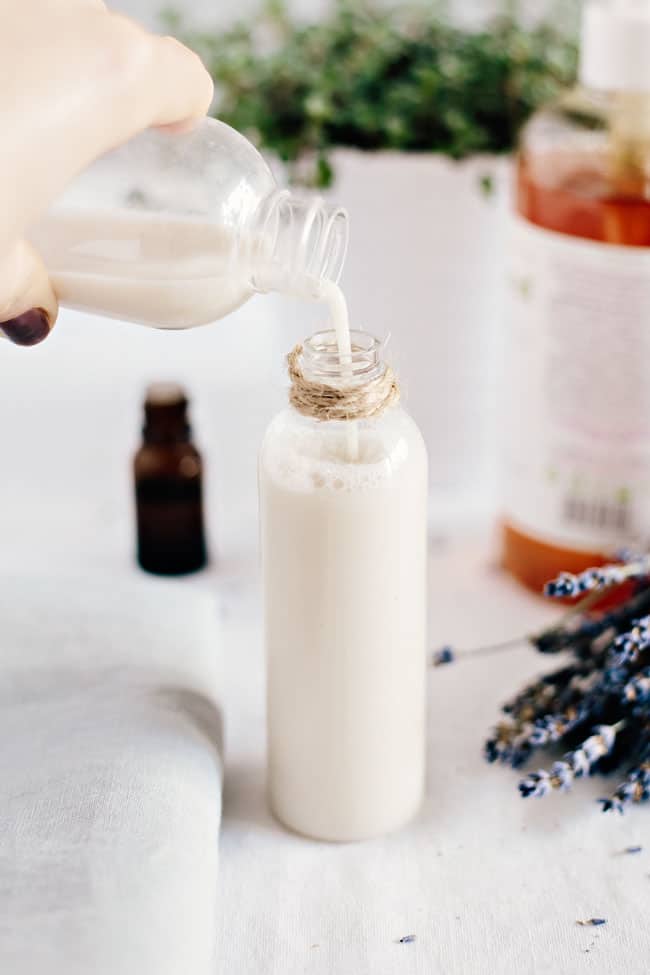 Mix together a 1/4 cup full fat coconut milk with 1/3 cup liquid castile soap. I love Dr. Bronner's. You can use lavender scented soap or add essential oils for a relaxing scent. Combine in a squeeze bottle and lather up. The mixture tends to separate a bit after sitting so you might need to shake it up a bit before using. Oh, and this can also be used as a face wash or shampoo!

Oatmeal + Coconut Milk Bath Soak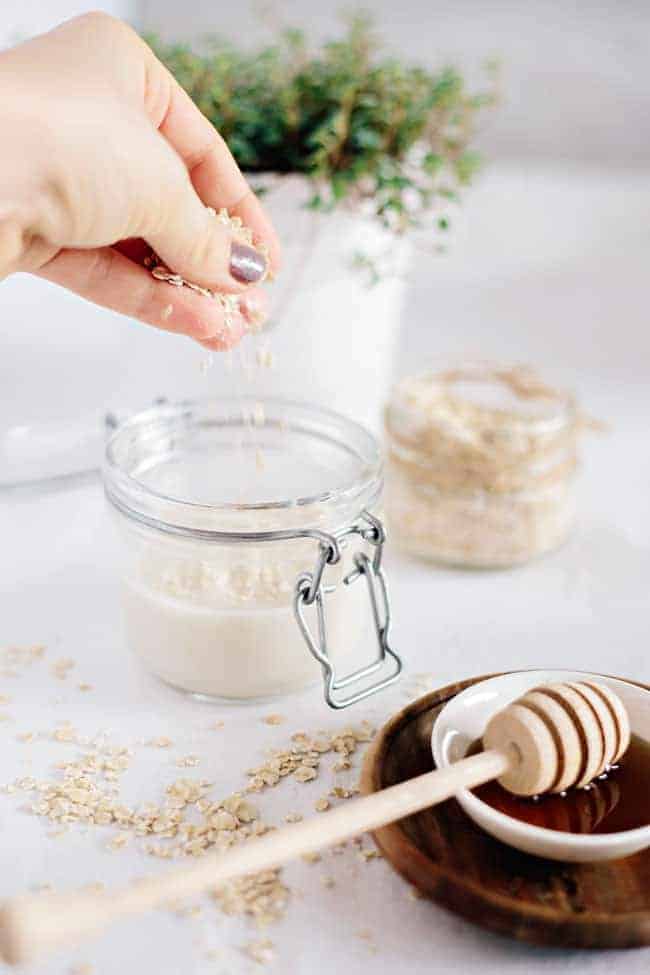 We've all heard of taking a milk bath, right? Well, it's time to change it up to coconut milk. Grind 1/2 cup of old fashioned oatmeal and combine with 1-2 cups of coconut milk and a tablespoon of honey. Add to your bath and welcome the weekend.
Coconut Milk Sugar Scrub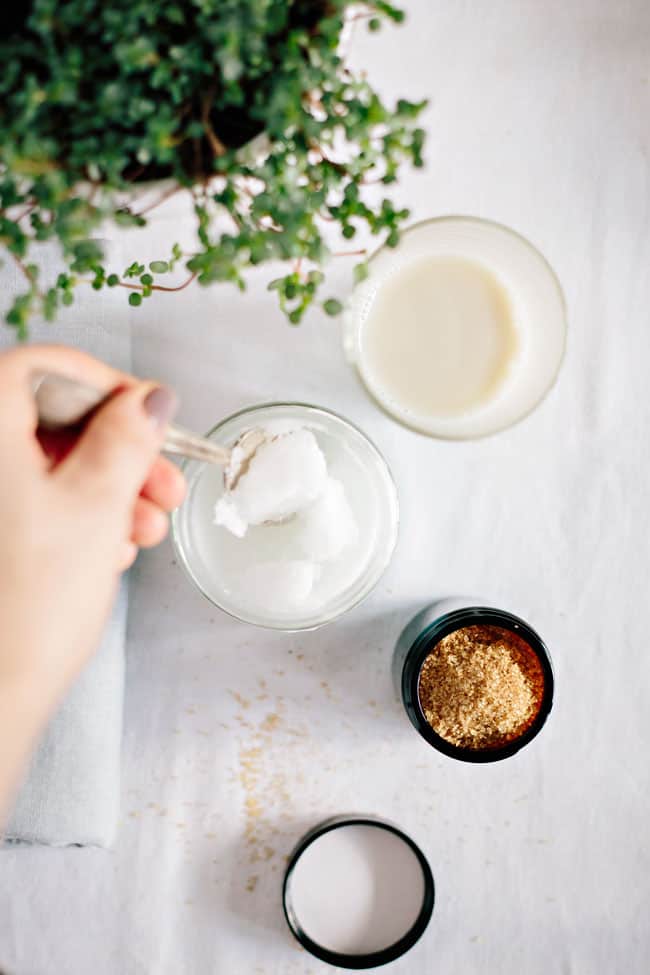 Homemade scrubs are one of my favorite things. Your skin feels so amazing, and the coconut-y scent is an extra bonus. Combine 1/2 cup coconut milk with 1/2 cup turbinado sugar. Then add a heaping tablespoon of coconut oil (warm in the microwave if it's still solid) and go hide out in the bathroom a while.
Photos by Ana Stanciu
215