As a green beauty aficionado, I'm obsessed with making my own DIY facial cleanser. Cleansers are essential for removing dirt, breaking down makeup, and loosening oil and sebum. An added benefit is that they help release and shed dead skin cells from our pores. But how do you know which facial cleanser is right for you?
First, get to know your skin type. Do you have oily skin? Acne prone skin? Sensitive skin? Once you've identified a pattern, it should be easy to choose the right cleanser. Second, factor in the season, climate, or even the time of day, when choosing the appropriate cleanser for you.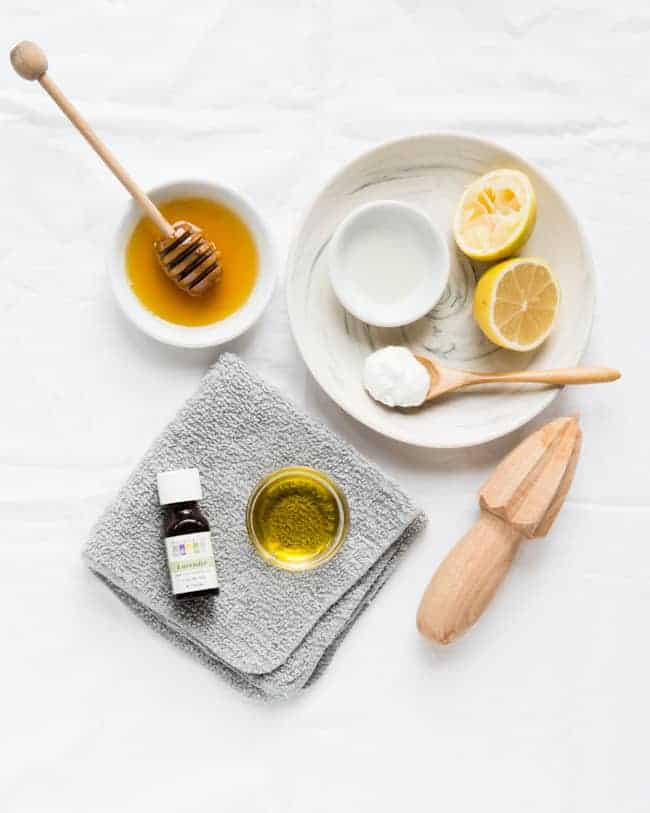 Depending on the ingredients, cleansers can treat oily skin, alleviate dry skin, and help slow the aging process. In the morning, you might decide on a gel-based cleanser to prep your skin. Whereas at the end of the day, you might choose an oil-based cleanser to break down and help remove makeup. And in dryer months, you might reach for a cleanser for mature or dry skin more often than one for oily skin.
The best part is you can make a DIY facial cleanser ideal for your skin with just a handful of natural ingredients you may already have on hand.
3 DIY Facial Cleansers
No matter what type of skin you may have, you can find a cleanser that works for your skin! You might need to rotate your cleansers depending on the season or the needs of your skin, but don't be afraid to try new recipes. I often recommend a gentle and hydrating cleanser in winter and fall, while during spring and summer, you may need one that treats oily skin. Always do a small patch test, though, especially if you have sensitive skin.
Experiment with the cleansers below until you find one (or even a combination) that works for you.
1. Anti-Aging Facial Cleanser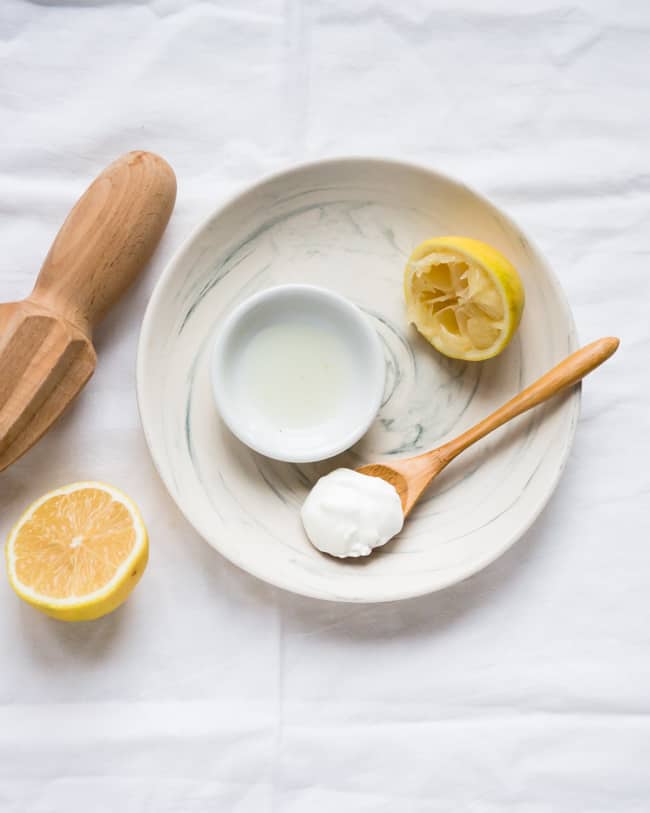 Yogurt gently cleanses the skin and is especially ideal for mature skin types. The high amount of lactic acid and bacteria in yogurt exfoliates the uppermost layers of skin [source], while the vitamin C from the lemon brightens it.
1 tablespoon organic plain yogurt

1 teaspoon lemon juice
Combine the yogurt and lemon and then apply to your face and neck, leaving it on for a minute or two. Rinse with warm water. This cleanser will not keep over time, so mix just enough to use each time. Follow with your regular moisturizer and daily skin routine.
2. Honey Facial Cleanser for Oily Skin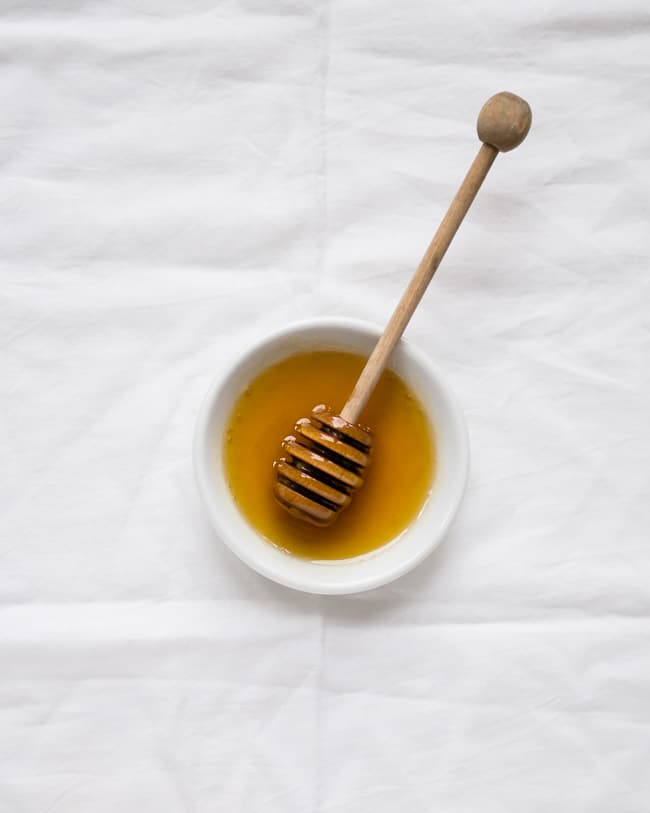 When it comes to DIY facial cleansers, honey is king.
Raw, unpasteurized honey has been shown to [source]:
Encourage wound healing

Boost moisture in the skin

Help zap zits

Soothe redness and irritation

Reduce oil and bacteria without stripping the skin of moisture
You can make a larger batch of this honey face wash, or simply use a teaspoon of raw honey each time. Massage the raw honey into your face, leaving it on for several minutes if time allows. Rinse with warm water to remove. Follow with moisturizer and your daily skin routine.
3. Oil Cleanser for Dry Skin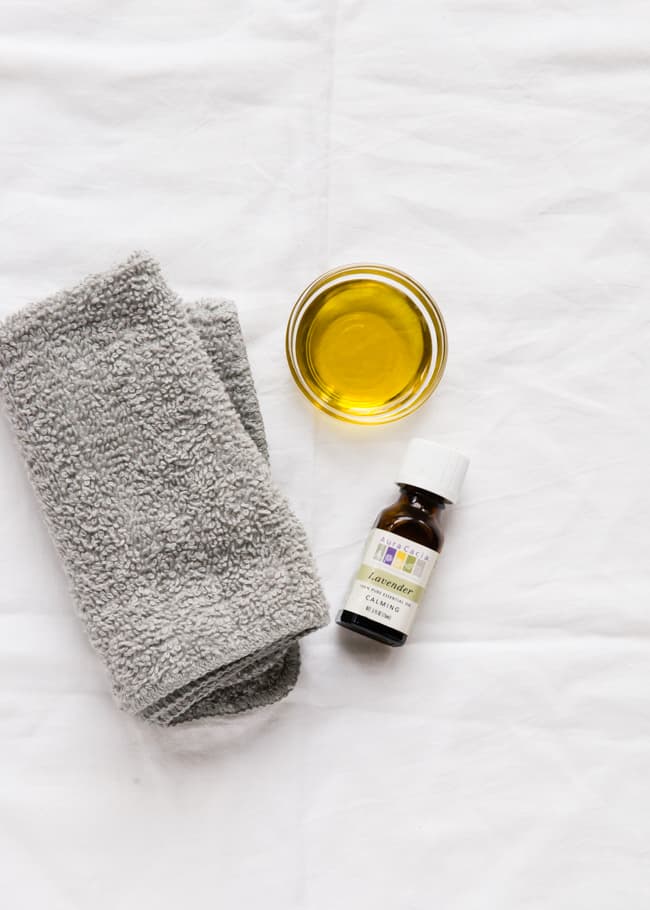 Use a rich oil like grapeseed or sweet almond to boost moisture levels, and add a few drops of lavender essential oil to soothe irritation.
Pour the carrier oil into the bottle you will use to keep your mixture and add the drops of essential oil. Mix well to dilute the essential oil well within the carrier oil. Make sure to do a test patch on the inner side of your wrist on first-time use. When you are ready to use it on your face, massage the cleanser into your skin and then use a warm wet washcloth to remove. If you want to remove makeup, you may repeat the steps several times as needed. Follow with moisturizer and your daily skin routine.
How to Rotate Your Skincare Products
When it comes to skincare products, it's not surprising that different ingredients have different benefits. And thanks to stress, diet, the changing seasons, and hormones, you might benefit from different products at different times.
By switching up your routine, you give your skin variety without overdoing it, thus improving the health and appearance of your skin.
Rather than just applying products willy-nilly, here are some pointers to make sure you're choosing the right products at the right time:
Listen to your skin
Don't just slather your skin with useless ingredients. Instead, pay close attention to how your skin looks and feels, and let it show you what it needs. If you have combination skin, don't be afraid to use two different cleansers: one on your T-zone, and one on the rest of your face. If you suffer from occasional breakouts, use an antibacterial cleanser (our honey cleanser is great for this) as a spot treatment. Or if you're starting to notice fine lines, use a moisturizing cleanser to firm and hydrate just where you need it most.
Since our skin changes day to day and season to season, it's best to keep an eye on how it feels and adjust your cleanser accordingly.
Introduce one new product at a time
Switching up your skincare products can irritate skin. So even if you use several products every day, only introduce one new product at a time. Then give it a week or so to settle into your routine before introducing another product.
Aim for diversity
Just like our bodies need a variety of foods, our skin needs a variety of nutrients to look its best. Rotating your skincare ingredients throughout the day or with the seasons ensures that you're giving your skin all the nutrients it needs, while still applying them consistently enough to see a difference.
Homemade Face Cleanser FAQ
What's the best DIY facial cleanser for discoloration?
Lemon juice and honey are both said to help with discoloration. Either add a bit to your homemade cleanser (if it doesn't contain it already!) or use them as a spot treatment if the discoloration is limited to small areas.
You can also try making this DIY repair serum for scars, burns, and discoloration.
Do I have to use a cleanser? Is there anything I can use instead?
While a cleanser is recommended for removing dirt and makeup, it's not necessary. You can get many of the same benefits by using ground oatmeal to cleanse skin. Simply take a small handful of organic oatmeal, and add enough water to make a paste. Massage it into skin and splash with warm water to remove.
Can facial cleansers cause breakouts?
Yes, using the wrong cleanser can irritate skin and cause breakouts. I recommend testing your DIY facial cleanser on a small patch of skin on the inner side of the wrist before applying to the entire face. If you notice irritation, stop using your cleanser immediately.
What's a good facial cleanser for removing dead skin?
You don't really need a separate cleanser for dry, flaky skin. Wash your face with a moisturizing cleanser, then gently exfoliate flakes using a soft, damp washcloth. Rinse skin and pat dry.
What's the difference between facial cleanser and face wash?
A facial cleanser is gentler and more moisturizing than standard face wash. And because our recipes don't use soap, they can clean skin without stripping it of much-needed moisture.
Can you make a cleanser with essential oil?
Essential oil has to be used sparingly. DIY facial cleansers are a great way to take care of your skin, and essential oils like tea tree oil and lavender essential oil can help keep it healthy. To make an oil cleanser, mix jojoba oil, coconut oil, or olive oil with tea tree essential oil or lavender essential oil instructions. You can also make a vinegar-based cleanser by mixing apple cider vinegar with water and tea tree oil. These natural ingredients are gentle on the skin and can help remove dirt and makeup while also moisturizing the skin. After cleansing, be sure to moisturize skin with a few drops of jojoba oil or another light oil to keep it hydrated and glowing.
Do you rotate your cleanser throughout the year?
This article was medically reviewed by Dr. Gina Jansheski, a licensed, board-certified pediatrician who has been practicing for more than 20 years. Learn more about Hello Glow's medical review board here. As always, this is not personal medical advice and we recommend that you talk with your doctor.
827