If you've been struggling with focus, then you've come to the right place! You can do a number of things to improve your focus and memory. For instance, drinking enough water, eating a healthy diet, exercising regularly, limiting screen time, and getting adequate sleep all contribute to overall health and brain function. And yes, essential oils can help as well! For instance, these handy oils can:
Help stimulate the mind
Help reduce feelings of stress and anxiety
Help reduce feelings of depression
Help with feelings of clarity
Help you feel energized
Help with memory retention
3 Essential Oil Diffuser Blends for Focus and Memory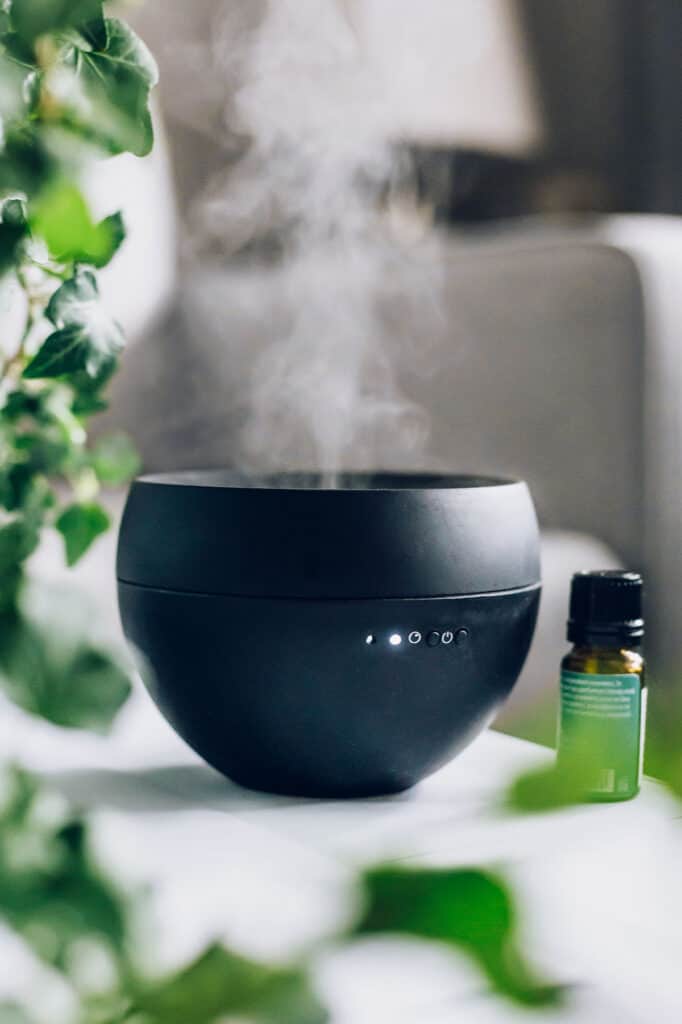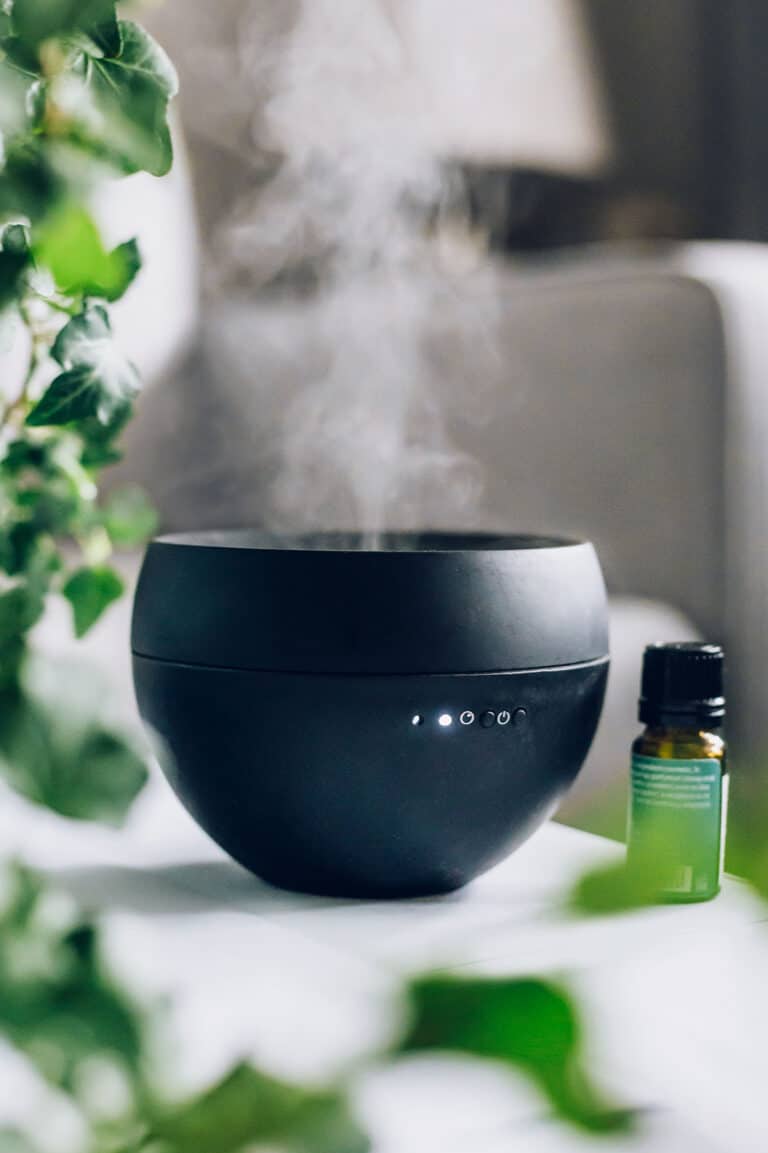 Below, I've listed three diffuser blends that are beneficial for focus and memory. Each essential oil listed supports brain function in specific ways. However, feel free to substitute different essential oils to suit your specific needs.
Blend #1─Peppermint, Rosemary, and Lemon
If your brain is feeling sluggish and you're mentally exhausted, then this is the blend for you! Peppermint, rosemary, and lemon are a fantastic combination to help you feel more energized so you can concentrate on what needs to get done.
With its crisp, minty aroma, peppermint is one of the most commonly used essential oils for focus and memory. Something about the cool fragrance automatically perks you up and clears your mind.
In fact, a study conducted in 2008 found that peppermint essential oil increased both alertness and memory in participants when the aroma was inhaled.
Rosemary is often referred to as the "herb of remembrance" and is frequently listed to as one of the best essential oils for focus and memory. In fact, in this 2012 study, the aroma of rosemary essential oil was found to improve performance on cognitive tasks.
Next time you're studying for a test or working on a big presentation for work, you might consider diffusing rosemary to help sharpen your memory.
If you're having trouble focusing because you're feeling melancholy, cranky, or sluggish, then lemon essential oil is the one for you. The bright, citrusy aroma is great for lifting your spirits and energizing your mind, all while reducing stress.
Don't you already feel happier just thinking about the aroma of lemon essential oil? I know I do!
Blend #2─Vetiver, Lavender, and Eucalyptus
This blend would be especially beneficial if you're struggling with focus and memory because you're feeling out of sorts and distracted. This is a grounding blend that can help you feel more centered and bring feelings of clarity.
Vetiver is a wonderful option if you're having a hard time focusing. Due to its grounding properties, it can help you feel more centered and focused. It's also frequently used in times of stress and anxiety, so if your lack of focus is due to stress, the deep earthy aroma of vetiver can help you relax.
It shouldn't surprise you to see lavender on this list. Lavender essential oil is normalizing and also helps promote a calm environment. So, if you're having trouble focusing due to anxiety, stress, or overstimulation, lavender would be a great choice.
Additionally, it blends well with most essential oils and has awesome synergistic properties as well!
The sharp, menthol-like aroma of eucalyptus is well-suited for energizing the mind and improving focus. It's a stimulating oil that not only can help promote clear breathing, but it is also believed to help with clarity and energy. Just a couple sniffs of the rich aroma can help you get back on track and feel focused!
Blend #3─Sweet Orange, Patchouli, and Clary Sage
If stress, anxiety, or depression are causing you to lose focus, then this is your blend! The essential oils in this blend can help you feel calmer and more relaxed, all while being uplifting for your spirits.
I find myself using sweet orange essential oil more and more. It's quite versatile and it blends so nicely with other oils that it frequently makes an appearance in my blends. Like other citrus oils, sweet orange has a way of lifting the spirits and improving your mood.
So, if you're feeling down or even a bit depressed and it's making it hard for you to focus, sweet orange can help boost your mood while helping you feel relaxed.
Similar to vetiver, patchouli is a calming essential oil that balances and grounds. It can be beneficial when you're feeling frantic, irritable, anxious, or depressed. If you're new to using patchouli, I recommend using only a drop or two in blends until you become more used to its distinct aroma.
If your inattentiveness and memory issues are due to stress, anxiety, or depression, then you should give clary sage a try. It contains antidepressant and anti-anxiety properties and is a great option to consider if you need help balancing your thoughts and emotions.
I have found that I really love the aroma of clary sage and frequently use it when I am having trouble focusing on the task at hand due to stress.
How to Use Focus and Memory Diffuser Blends
Diffusion is one of the simplest and safest ways to use essential oils. Simply combine equal amounts of the essential oils listed in a specific blend, based on your diffuser's instructions. Then, use your focus and memory blend as needed, whether that be at home, work, or somewhere else.
In Conclusion
We all go through times where we struggle with focus and memory. Luckily, there are many healthy habits we can incorporate into our routines that can help brain function, including utilizing the therapeutic properties of essential oils.
In fact, using essential oils is one of the simplest things you can do. Whether you're feeling run down, anxious, depressed, distracted, or you're just in a slump, essential oils can help you get back on track!
0