The transition from summer to fall can be rough, and not just for the kids who are headed back to school. While I always look forward to those final days of summer—not having to use the air conditioner anymore, the adorable first day of school pictures, somehow justifying buying myself new clothes and office supplies—my body likes to take this seasonal change opportunity to freak out.
The transition into fall tends to encompass new stresses. The days are getting shorter, we're giving up late nights for earlier bedtimes (or trying to, at least) and attempting to reset our routines after 3 or 4 months of pool parties, vacations and BBQs. The holidays are also just around the corner (sorry!). If you are going back to school or have kids who do, the transition can be difficult for the whole family. All these changes to our daily routine—and the anxiety over them—can result in issues like insomnia, extra sleepiness, sugar cravings or withdrawal, digestive upset and skin/hair problems.
3 Green Beauty Juices for Fall
I know for me, without fail every year, early fall is fraught with a need to sleep 10 hours/night, dry skin and at least a couple breakouts. Does this happen to you? If so, you're definitely not alone! Here are 3 green juices to help get your digestion, blood sugar, sleep, skin and hair back in balance, just in time for fall.
Digestion 101 Juice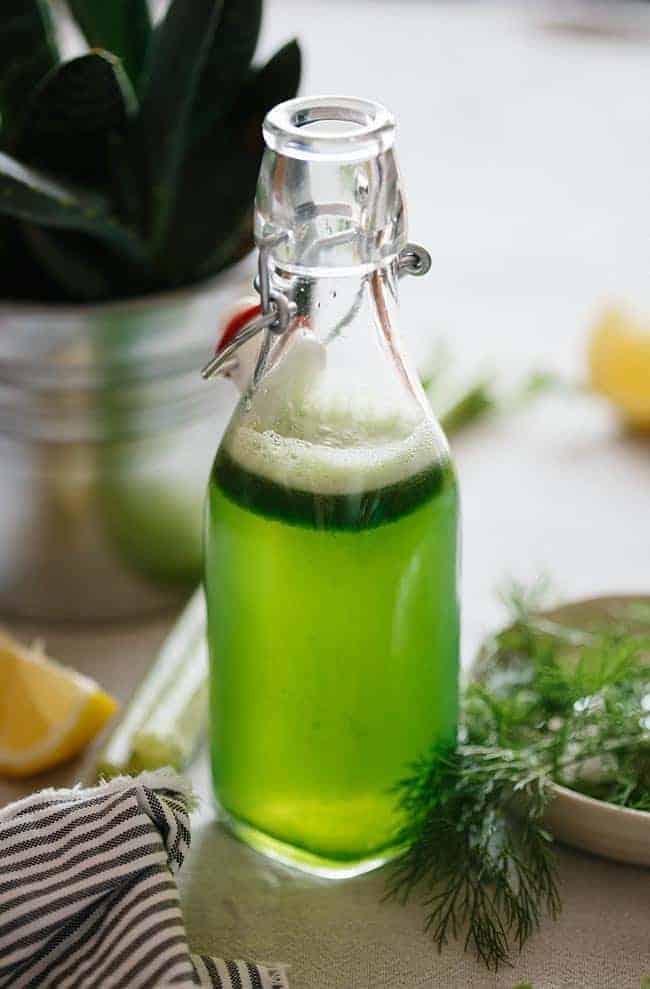 Hydrating celery and cucumber combine with parsley, lemon and aloe vera juice—all of which help your liver detox all the extra booze and party food you indulged in this summer.
Ingredients
4 celery stalks
1 cucumber
½ bunch dill
½ bunch parsley
Juice from 2 lemons
2 ounces aloe vera juice
Instructions
Juice first 4 ingredients. Combine in a glass with lemon juice and aloe vera juice.
Green Beauty Juice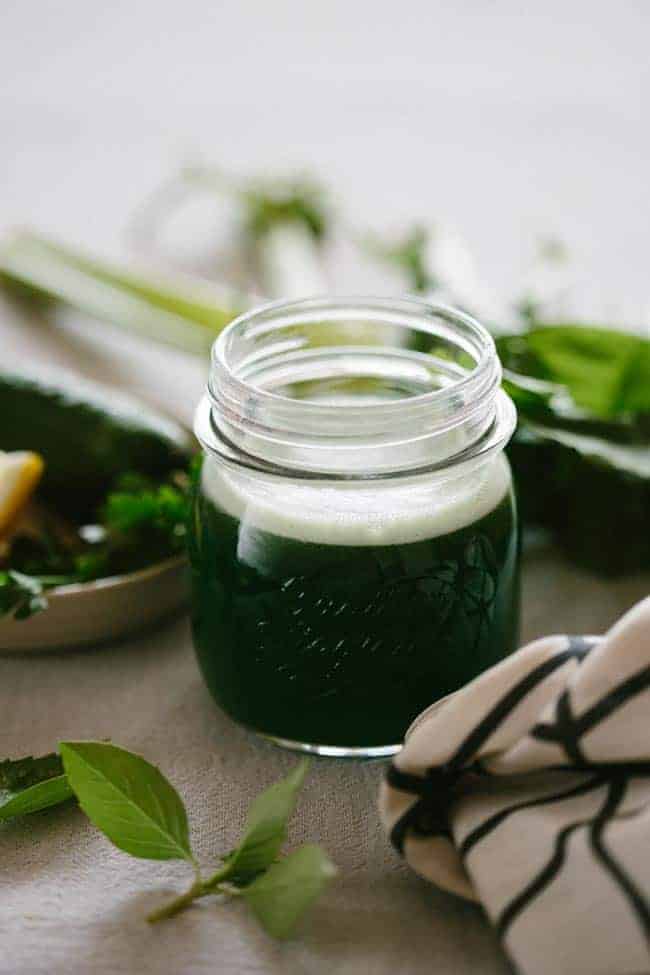 Dark, leafy greens like kale and spinach are a great way to get your metabolism and blood sugar back on track.
Ingredients
3 kale leaves
½ cup spinach
4 celery stalks
5 basil leaves
1 cucumber
Juice from 1 lemon
Juice from 1 lime
Instructions
Juice all ingredients except lemon and lime juice. Pour in glasses and mix in lemon and lime juice.
Kale Magic Juice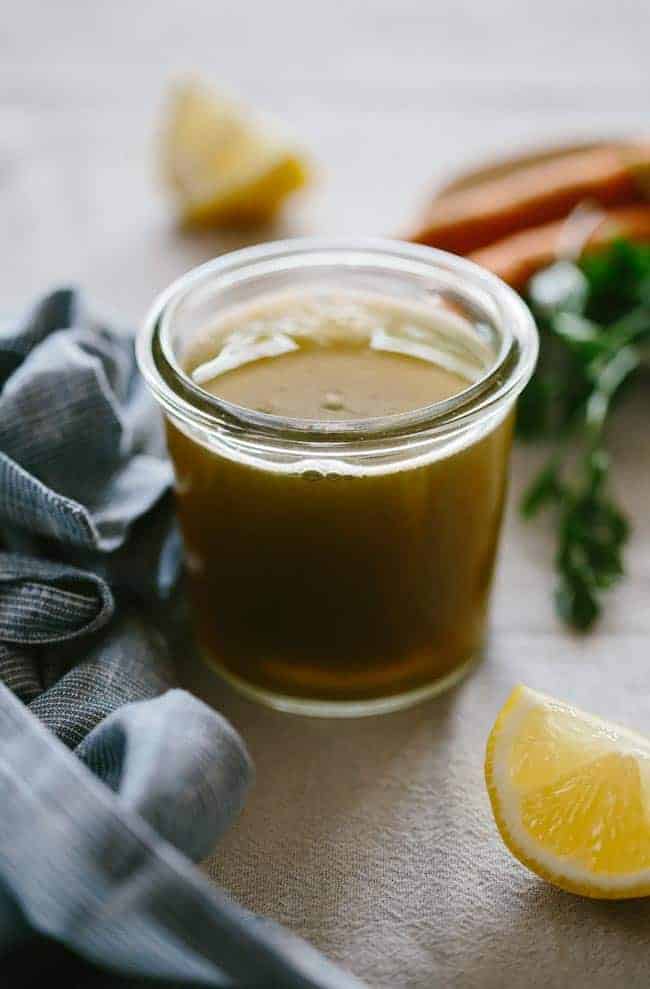 This simple kale-carrot juice is earthy, but has a touch of brightness from detoxing lemon, parsley and ginger.
Ingredients
4 kale leaves
2 carrots
Handful parsley
Juice from 1 lemon
1 inch ginger
Instructions
Juice all ingredients except lemon juice. Pour into glass and mix in lemon juice
Photos by Ana Stanciu
3