I love when someone walks into my house and says, "Mmm! It smells so good in here!" Sometimes it's because I've been baking, and other times it's because I have a pot simmer going on the stove. These three holiday pot simmer recipes will help bring extra holiday cheer into your home with their warm, comforting scent wafting from the kitchen and into every room.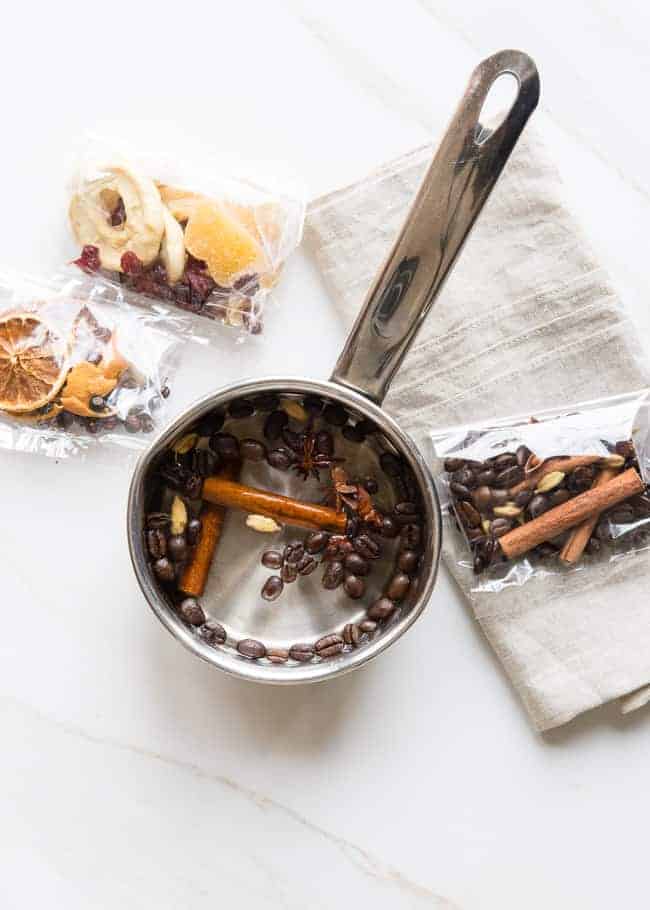 I package these up in little bags so they are ready at a moment's notice. (And they're great for giving out as neighbor gifts – a nice change from sweets!) All of the components I've used here are dried or preserved in some way, but fresh fruit can easily be used instead.
How to make your own holiday Pot Simmer Recipes
1. SPICED COFFEE Pot Simmer
How it smells: like your favorite coffee house. Bonus points for using this pot simmer while making sugar cookies.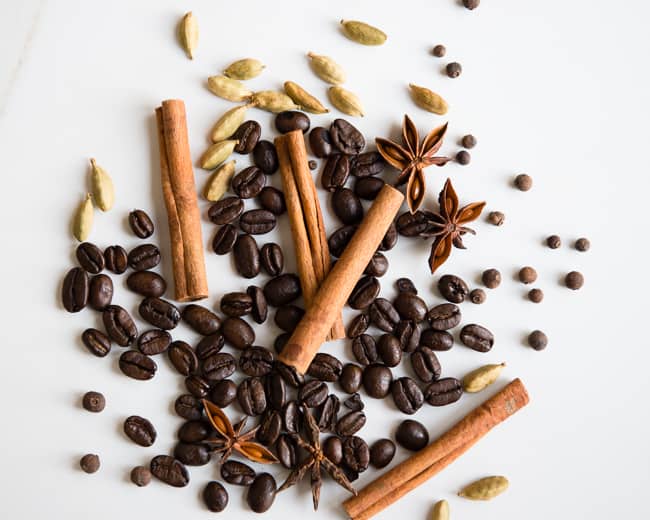 What you need:
-1/4 cup whole roasted coffee beans
– whole spices (3-4 cinnamon sticks, 1 tablespoon whole cardamom pods, 4 star anise, and 1 teaspoon allspice berries)

2. CRAN-APPLE SPICE Pot Simmer
How it smells: fruity and spicy, like wassail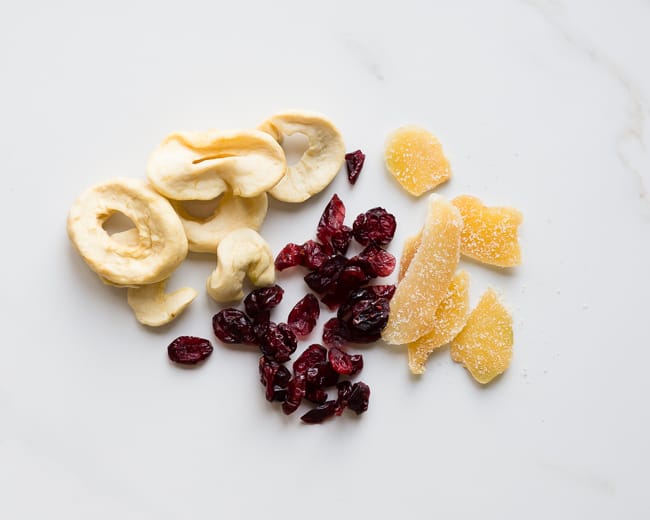 What you need:
1/4 cup dried cranberries (or 1/2 cup fresh)
1/4 cup dried apple rings (or 1/2 fresh apple, sliced)
a few slices dried ginger (use equal amount of fresh)
3. CITRUS JUNIPER Pot Simmer
How it smells: fresh, bright and woodsy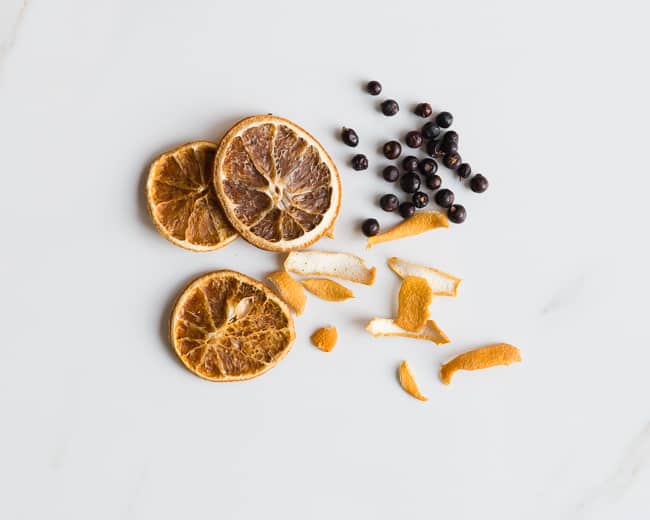 What you need:
3-4 slices dried oranges
1-2 tablespoons dried lemon peel
1 tablespoon dried juniper berries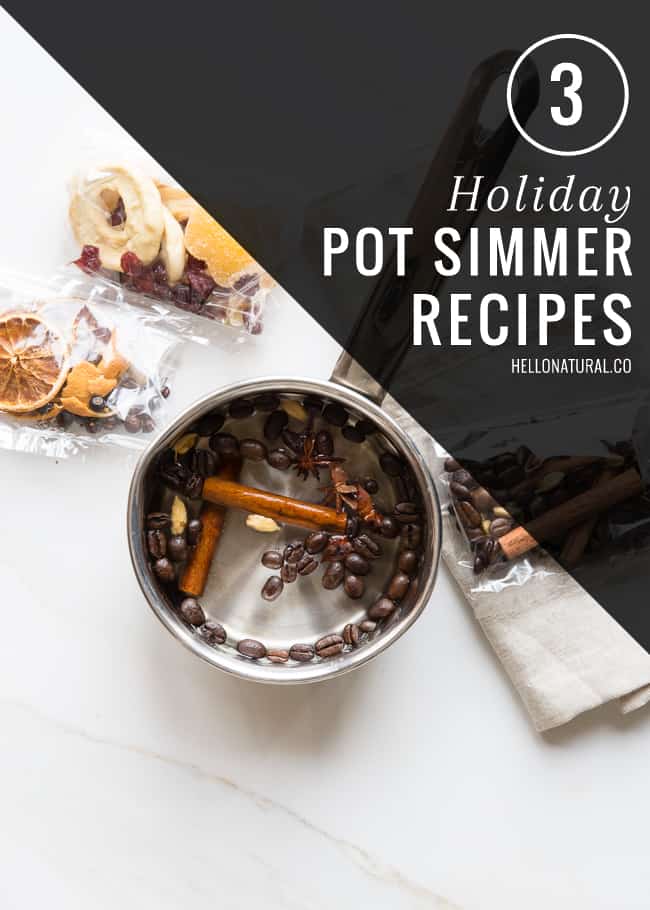 Love pot simmers? Try this vanilla rosemary recipe or this grapefruit cinnamon simmer!
35