I love when someone walks into my house and says, "Mmm! It smells so good in here!" Sometimes it's because I've been baking, and other times it's because I have a pot simmer going on the stove.
These three holiday pot simmer recipes will help bring extra holiday cheer into your home with their warm, comforting scent wafting from the kitchen and into every room.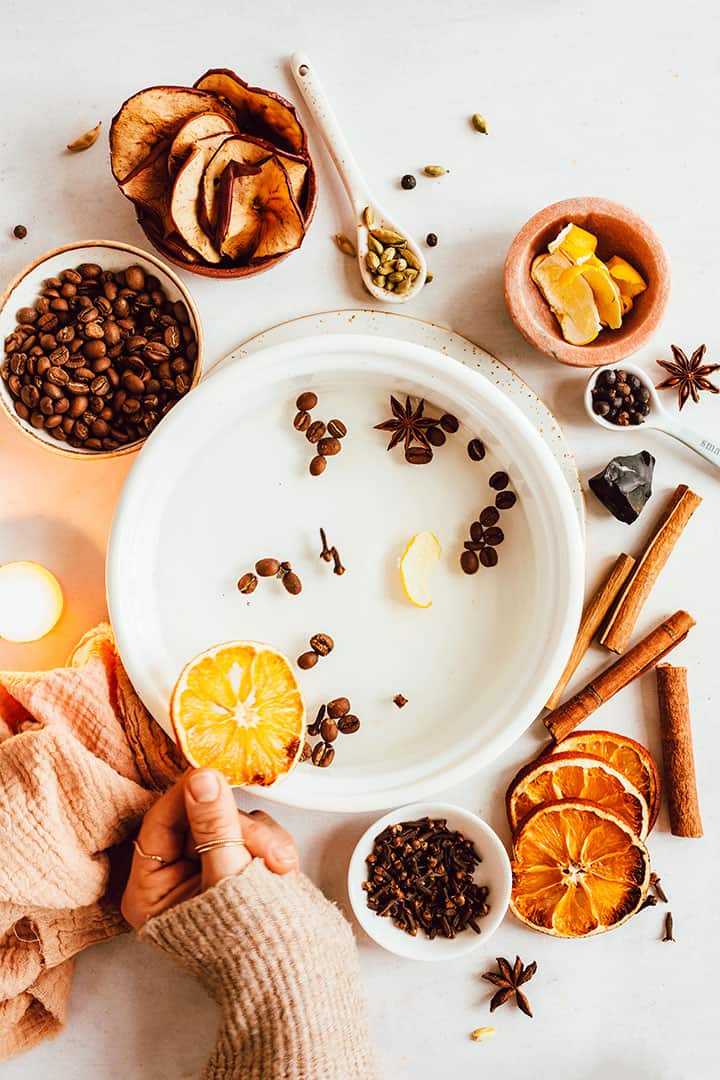 3 Holiday Pot Simmer Recipes
I once had an old roommate tell me that the secret to having people think your house is clean, is to make it smell clean. Chances are they won't look close enough to see the dog fur and crumbs. They'll just trust their nose and walk away talking about how clean your house always is.
I've been using that little trick ever since–especially when guests stop by at a moment's notice. And one of my favorite ways to get a wonderful-smelling house is with pot simmers. These babies give off the scent of whatever ingredients you choose, so you can mix and match them however you like.
I'm a huge fan of herbs and spices, dried fruit, essential oils and coffee. But I'm always experimenting with new ingredients and trying out new scents so I don't get bored.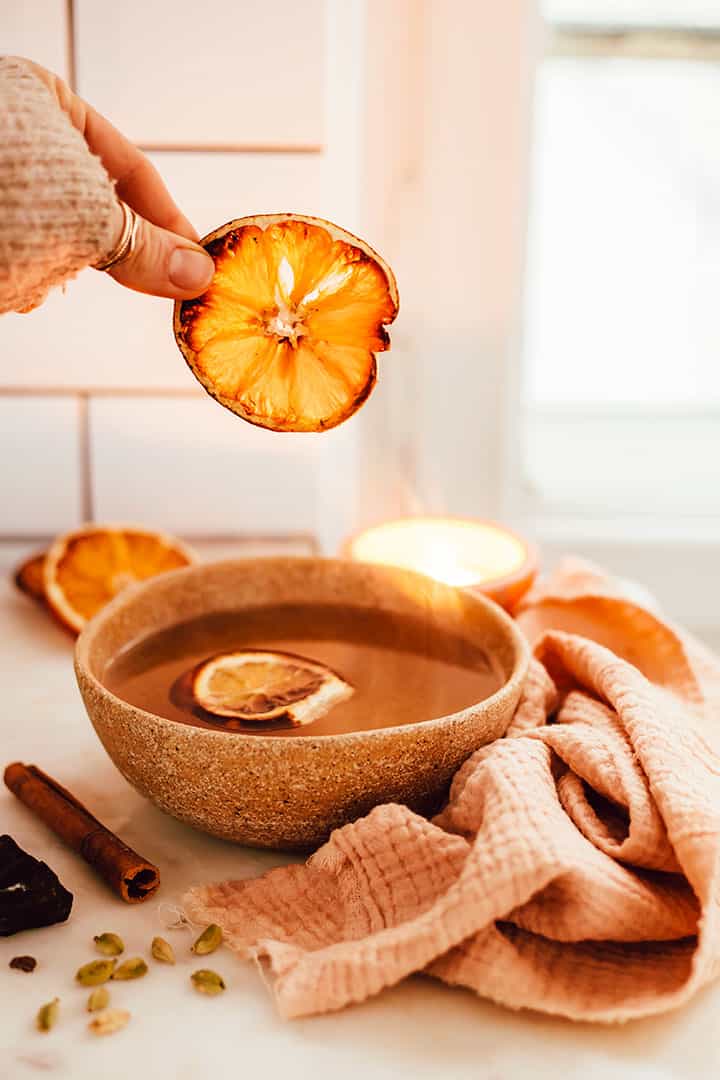 How to make your own Holiday Pot Simmer Recipes
Once I have the ingredients picked out, I package these up in little glassine bags so they are ready at a moment's notice. (And they're great for giving out as neighbor gifts – a nice change from sweets!)
All of the components I've used here are dried or preserved in some way, but fresh fruit can easily be used instead. They just won't last as long and should be used immediately so the ingredients don't spoil.
Once you've put your bags together, the contents can be emptied into a small saucepan along with a bit of water. Set it on your stove and bring it to a simmer to release the wonderful scent.
1. Spiced Coffee Pot Simmer
Ohhh, what smells better during the winter months than warm spices and coffee? This pot simmer smells just like your favorite coffee house. Bonus points for using this pot simmer while making sugar cookies.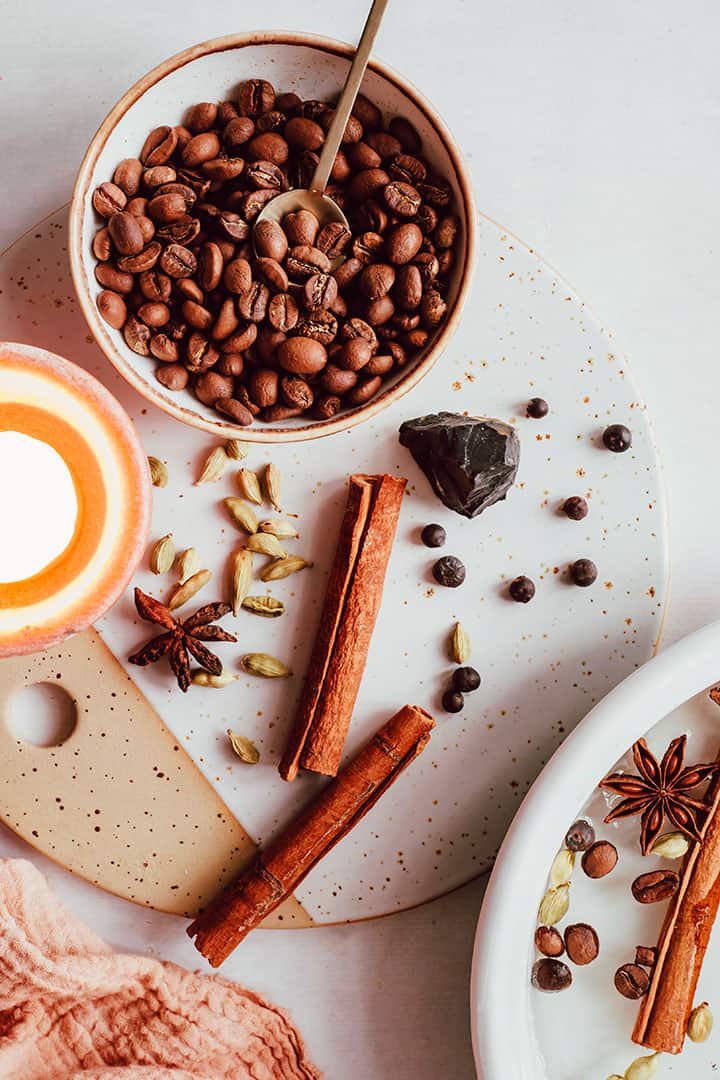 What you need:
—1/4 cup whole roasted coffee beans
—Whole spices (3-4 cinnamon sticks, 1 tablespoon whole cardamom pods, 4 star anise, and 1 teaspoon allspice berries)
2. Cran-Apple Spice Pot Simmer
This one reminds me of the holidays and is perfect for simmering when you have a houseful of hungry guests. How it smells: fruity and spicy, like wassail.
Feel free to swap out the apples for pears and add a couple cinnamon sticks for a warmer fragrance.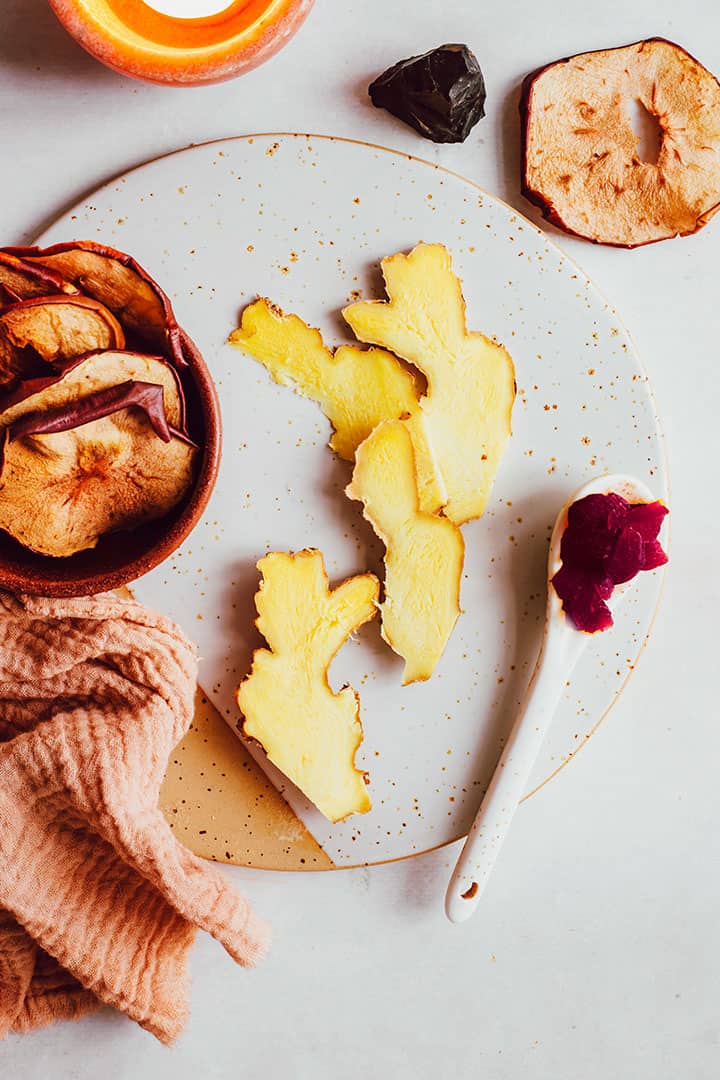 What you need:
—1/4 cup dried cranberries (or 1/2 cup fresh)
—1/4 cup dried apple rings (or 1/2 fresh apple, sliced)
—a few slices dried ginger (use equal amount of fresh)
3. Citrus Juniper Pot Simmer
This is one of my favorites because it looks just as good as it smells. How it smells: fresh, bright and woodsy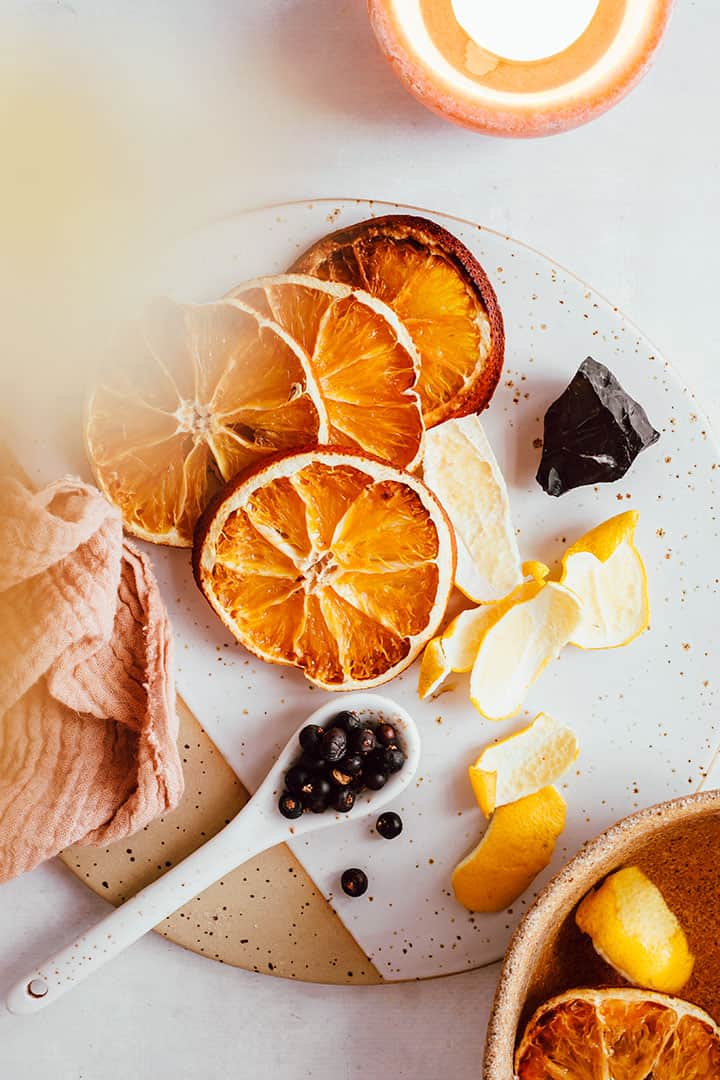 What you need:
—3-4 slices dried oranges
—1-2 tablespoons dried lemon peel
—1 tablespoon dried juniper berries
Love pot simmers? Try this vanilla rosemary recipe or this grapefruit cinnamon simmer!
Photos by Ana-Maria Stanciu
222