Dandruff or thinning hair can be an irritating and embarrassing situation for many people. The good news is self-treatment can be very effective. These three natural treatments address those pesky white flakes and boost hair growth. Not only are they all natural, but they can easily be made at home with ingredients you probably have on hand.
3 Homemade Treatments for Dandruff
1. Tea Tree Shampoo for Dandruff
What is dandruff? Dandruff can be caused by many factors which include dry skin, lack of hair combing or brushing, excessive shampooing or a type of fungus that lives on everyone's scalp but can get out of control and lead to excess skin cells.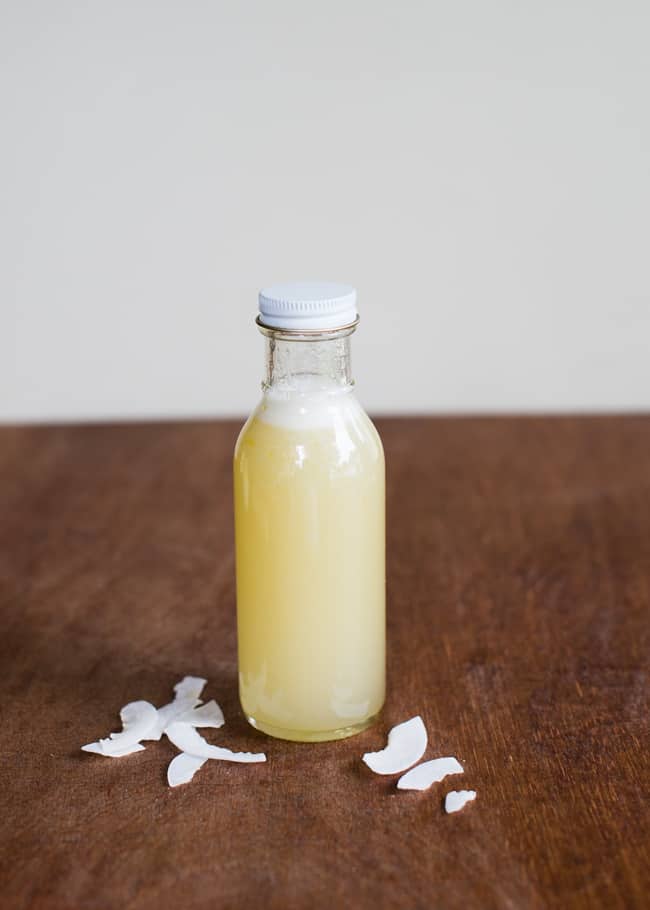 Tea tree is both anti-microbial and anti-bacterial, so the fungus that causes excess skin cells can be naturally treated. It also ensures there's no funk coming from your scalp, no matter the cause! Combined with castile soap, coconut milk, and glycerin, this shampoo will nourish from scalp to end for healthy, dandruff-free hair.
Combine all the ingredients in a bottle, and be sure to shake before each use. A really handy tool for really getting in there is with a scalp massager—I know, it looks really intense, but the bristles are made of super-soft silicone (so it's hygienic!) and they make a huge difference to getting every inch of your scalp squeaky clean and making the most of this shampoo. Plus it's basically an easy way to give yourself a super relaxing head massage!
2. Coconut Milk Mask for Thinning Hair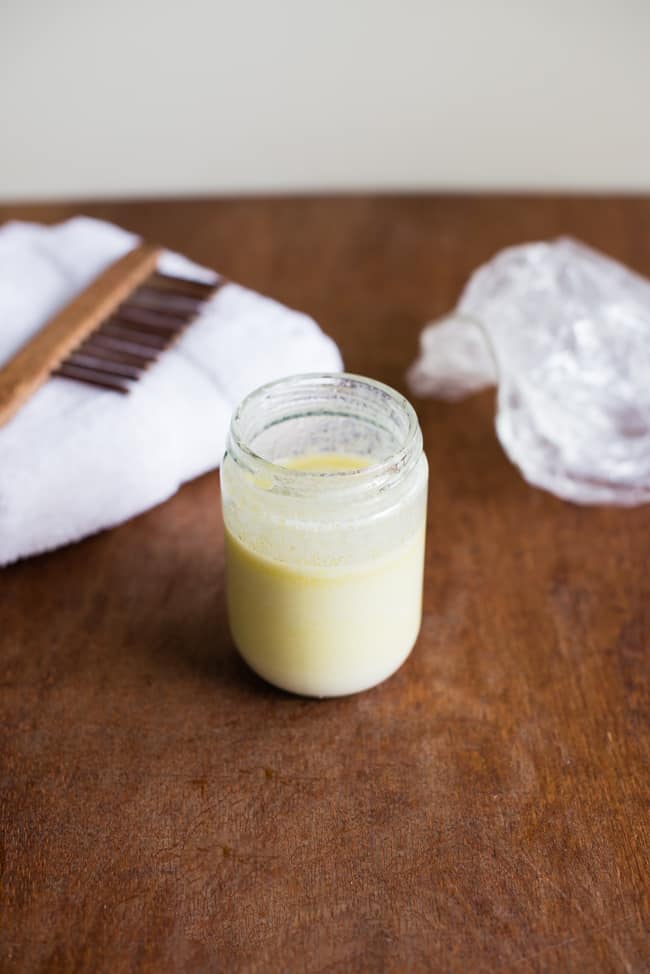 If you've noticed that your ponytail seems to be thinning out more and more, then this thinning hair hair mask is for you. Tackling the issue right at the hair root, plus giving your hair a rest from tight hairstyling can go a long way to restoring thick, luscious hair.
Coconut milk contains healthy proteins and essential fats, both of which boost hair growth. I know what you're wondering—how come we're using coconut milk instead of coconut oil? Coconut milk has more proteins than coconut oil, making it better at helping hair rebuild from the root instead of just moisturizing and conditioning.
1/2 cup coconut milk
3 teaspoons olive oil
hot water as needed
Combine the olive oil and coconut milk, apply the mixture to your scalp and then work the mask through your hair. Usually whisking them together works well enough, but sometimes I use a hand blender to make sure they're well combined. Massage the mask into your scalp and through the ends of your hair.
Taking the time to do a scalp massage will make a huge difference—it boosts circulation in the scalp, ensuring that the roots have better blood supply for healthier hair. Wear a shower cap to allow heat to help with deeper penetration. Leave on for 10-15 minutes and then follow with shampoo to rinse the mask off.
3. Mint Spray to Boost Hair Growth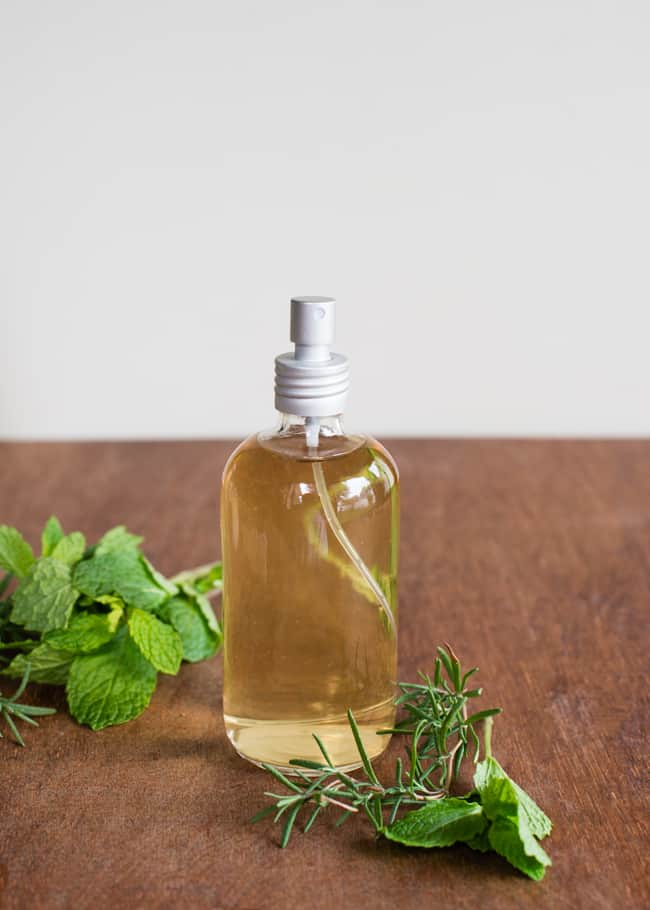 Mint cleanses the scalp and helps shed the build up of dead skin in the hair follicles, while stimulating them and encouraging hair growth. Plus, this smells amazing to use thanks to the loads of fresh mint used!
4 cups of boiling water
1 tablespoon fresh or dry rosemary leaves
1 tablespoon fresh mint leaves
french press or loose leaf tea infuser
You can use a french press or loose leaf tea infuser to steep the leaves until the boiling water has reached room temperature. Transfer to a spray bottle, and after you've shampooed your hair, spray the scalp and hair until it is evenly soaked through. Leave on for at least 5 minutes before rinsing with cool water.
If you have the time to leave it on for longer than that, feel free to—and as always, giving yourself a little scalp massage helps to really get the most out of this mint-infused hair treatment. Plus, rinsing with cool water is crucial—cold water closes the hair cuticle, making hair look super shiny and super healthy. Now who wouldn't want that?
Have you had success with any homemade treatments for dandruff or thinning hair?
160