Raise your hand if Valentine's Day is about to catch you completely unprepared! You won't find judgment here. :) But if you want a quick and easy project you can throw together last minute or whip up tomorrow with the kids, here are 4 simple ideas.
Anthropologie Heart Tea Towel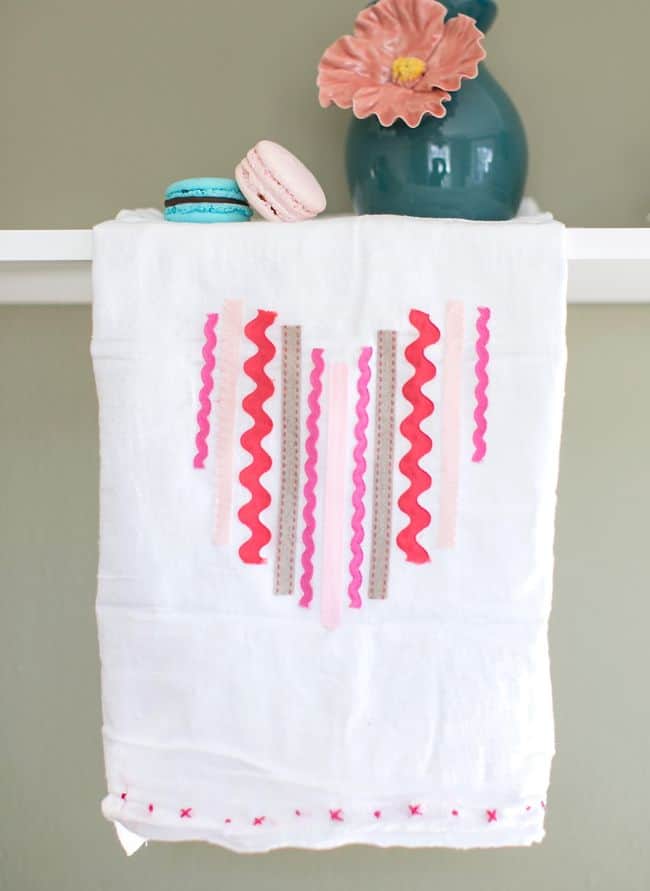 Anthropologie: every woman's ideal place for window shopping. Because who can ever afford those price tags? I made this no-sew version with ribbon scraps in less than 30 minutes. Get the how-to here: Anthropologie Heart Tea Towel.
Conversation Heart Soap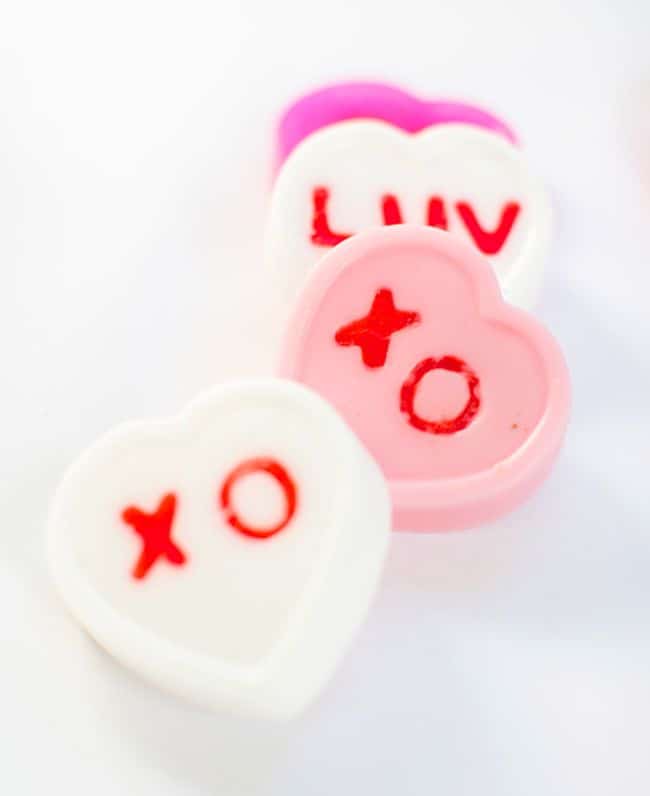 I love the flirty, sweet messages on conversation hearts but does anyone actually eat the candies? This project might take a bit longer but is super easy to do! Learn how to make Conversation Heart Soap here.
Leather heart brooch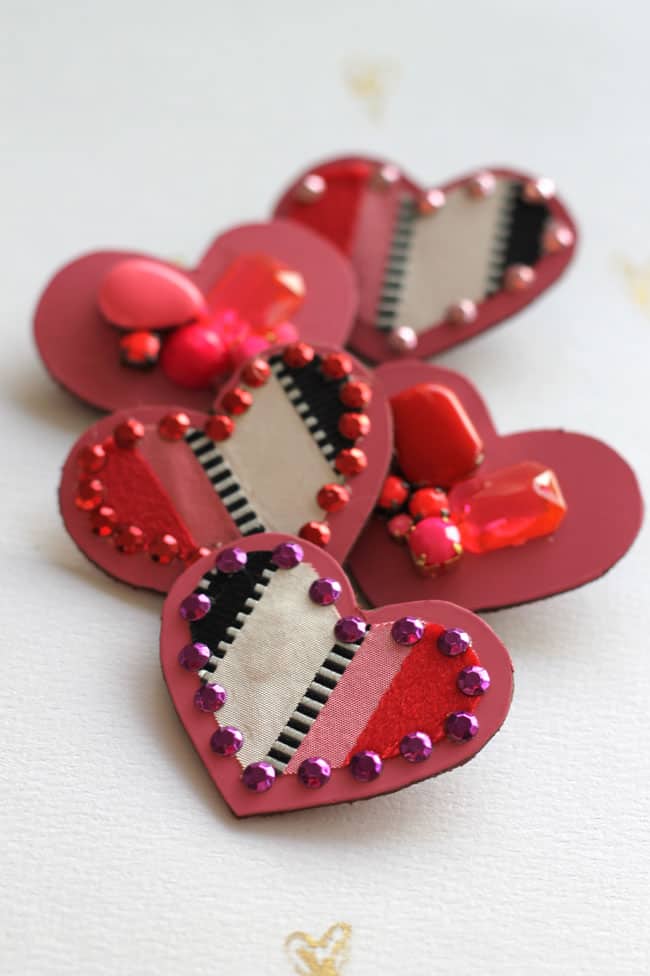 For a bit of bling, wear a romantic heart brooch. Make it by cutting out a leather heart and a smaller fabric one. Glue them together and embellish with gemstones. Go wild with combinations! More is more on Valentine's Day, right? Attach a brooch base on the back and show everyone your big heart.
Heart Tea Bags with Clay Charms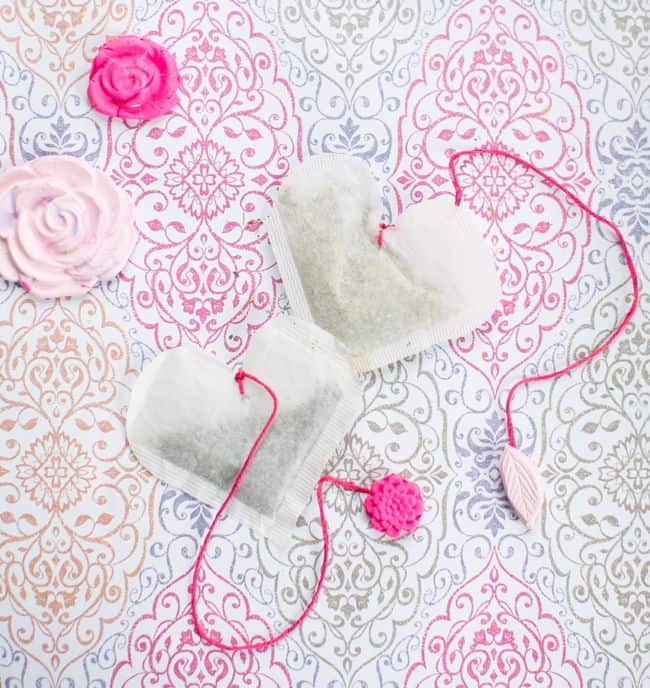 Tea is perfect for cold, dreary February weather. To make the daily cup Valentine's Day worthy, there had to be some hearts involved… and some pink of course. Skip the clay flowers if you're really pressed for time. Find out how to make these adorable treats here: Heart Tea Bags with Clay Charms.
0