Smoothies are one of the healthiest (and tastiest) breakfasts around, but seriously—who wants to be lugging out the blender every morning? This is where smoothie hacks come in to play.
Not only can you freeze a month's worth of prepped smoothie ingredients ahead of time to make the process as painless as possible; you can also freeze the entire smoothie in an ice cube tray, pop the cubes into a mason jar and let the smoothie melt in the fridge overnight, in the car on your commute, or in the fridge at work. Genius!
Here are 3 summery make ahead smoothies that are perfect for this method.
Summer Glow Blueberry Smoothie
This tasty smoothie is the ideal summer morning drink, giving you a beauty boost from the inside out.
We all know that optimal hydration is a must for glowing skin, so putting cucumber in this smoothie is a no-brainer. Coconut water is also very hydrating, while still being a good source of antioxidants [source]. It has anti-aging effects [source], and due to its vitamin C content, it can also protect the skin from damage [source].
Blueberries contain plenty of fiber and antioxidants. A compound called anthocyanin is actually responsible not just for the color of these berries, but also for many of their health benefits [source].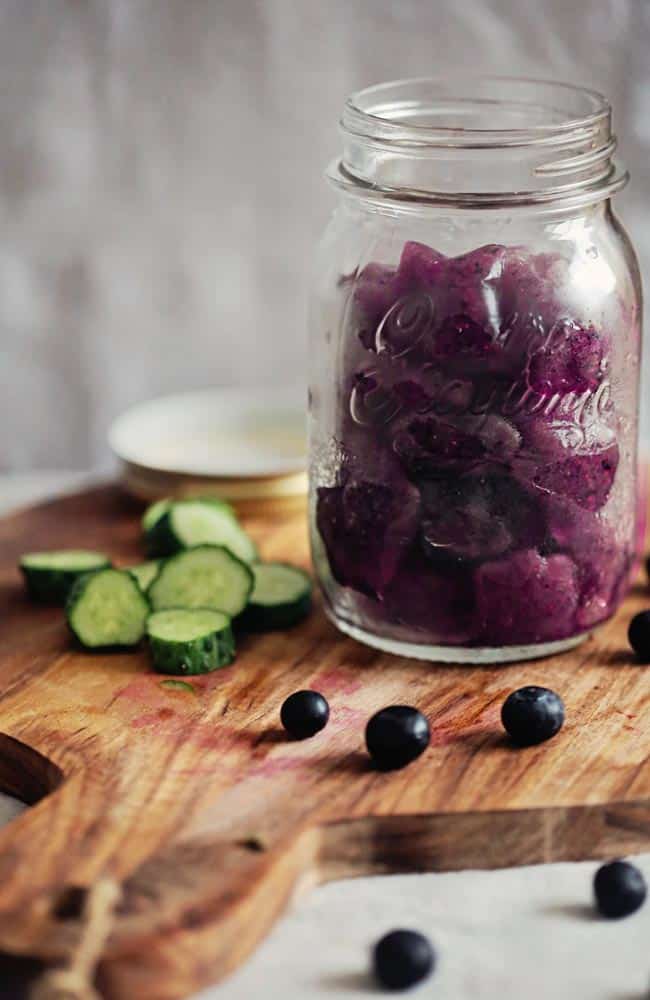 Strawberry Dreams Smoothie
Blueberries aren't the only berries you'll want to eat all the time during hot summer months. Blackberries and strawberries also come with a plethora of health and beauty benefits. With 31mg of vitamin C per 100g, as well as good quantities of vitamin K, folate, and calcium [source], blackberries potentially improve your brain health [source] and could help with oral hygiene, too [source]. It's like taking a multivitamin, the natural way.
Anthocyanin is a compound of strawberries that is responsible for the fruit's antioxidant benefits [source]. With a significant content of fiber, strawberries also function as food for gut bacteria, which improve digestive health and can speed up metabolism [source].
Avocado adds omega-3s and a creamy texture, and lime cuts the sweetness of the berries.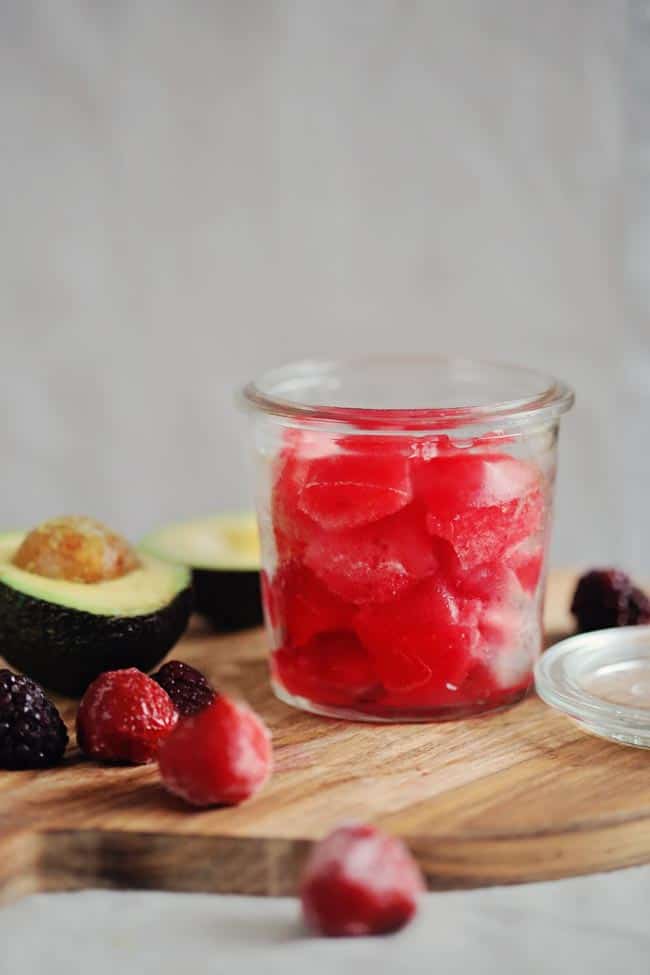 Good Mood Blackberry Smoothie
Adjust your 'tude with this soothing smoothie full of protein, fiber and mood-boosting maca powder.
Maca powder will energize you due to its content of vitamin B6, vitamin C, iron, manganese, and potassium [source]. It's also a good source of fiber, which is crucial for gut health and maintaining a healthy weight [source]. To add protein to this smoothie, we used almond butter, which is highly nutritious [source] and antioxidant-packed due to its high content of vitamin E.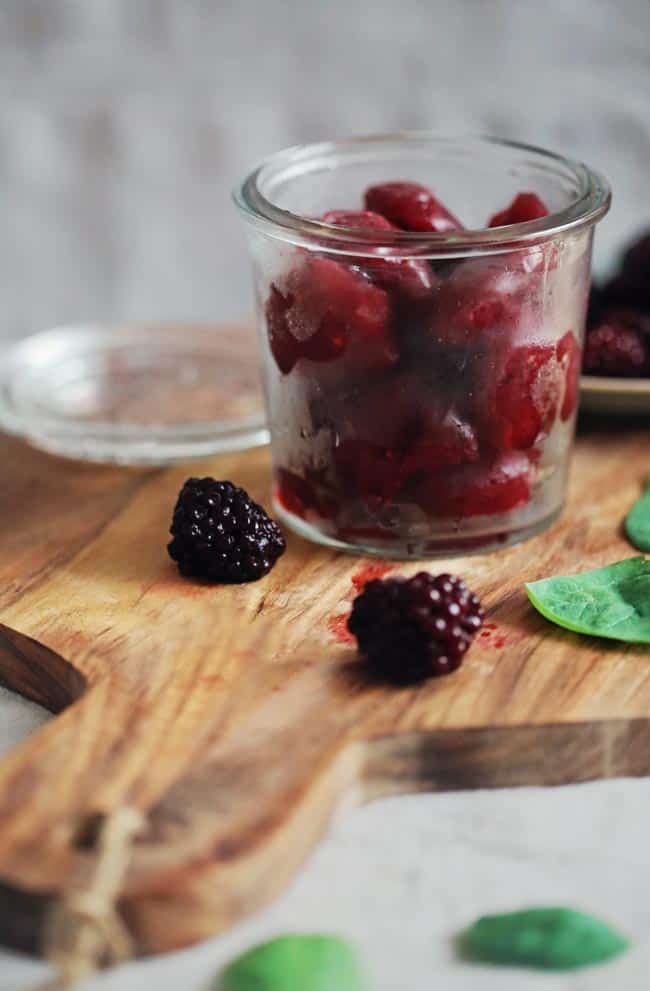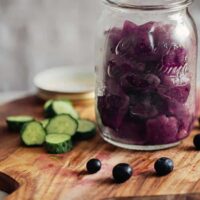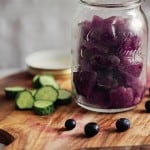 Print Recipe
Summer Glow Smoothie
A summery smoothie that can be made ahead of time.
Ingredients
Summer Glow Smoothie
1

⁄2 large cucumber

peeled & sliced

1

cup

fresh or frozen blueberries

3

⁄4 cup coconut water or water

1

tablespoon

ground flaxseed meal

1

tablespoon

chia seeds

Stevia to taste

optional

Ice

optional
Strawberry Dreams Smoothie
1

cup

coconut rice or hemp milk

1

cup

frozen blackberries

1/2

cup

strawberries

1/2

avocado

1/2

tsp

lime juice

1/2

tsp

vanilla

1-2

tbsp

ground flaxseed meal or chia seeds
Good Mood Smoothie
1

cup

almond coconut, or rice milk

1

cup

fresh or frozen blackberries

1

tsp

maca powder

1

tbsp

almond butter

1

handful

spinach

1

tbsp

raw organic honey or stevia to taste (optional)
Instructions
Blend all ingredients. Drink immediately, or freeze in an ice cube tray, then place in a mason jar in the fridge to melt a few hours before you're ready to drink.
Photos by Ana Stanciu
5