Did you overdo it at the pool or lake this weekend? I seem to always start summer with a sunburn to remind me that, oh yeah!, sunscreen and a hat are not optional. With many hot days still ahead this summer, here are three natural remedies for tender skin.
1. After Sun Aloe Face Mask
My nose and cheeks are always the first to burn. That's possibly why I have more than my share of freckles and age spots in those areas. Later you can tackle reducing the pigment with lemon juice but for now stick with a soothing mask with healing ingredients like aloe and honey.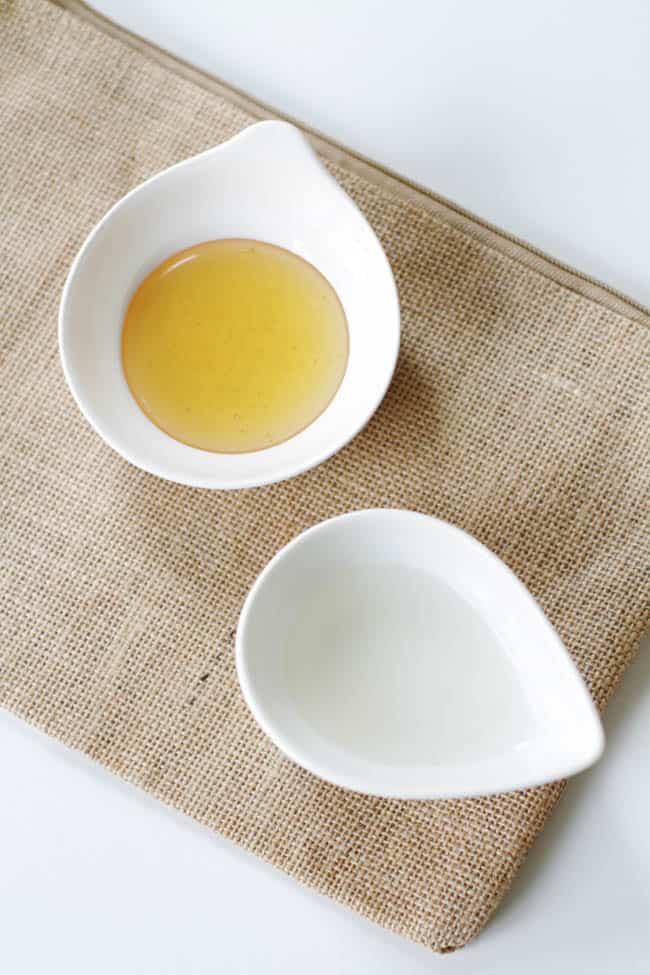 Combine ingredients and apply to face and any other sunburned areas. Aloe works as an anti-inflammatory on reddened skin and is one of the most commonly used ingredients on burns (plus it provides cooling relief). Raw honey is another natural healer, plus it acts as a humectant to draw in moisture to dry skin.
Skin Quencher Sunburn Spray
Applying this spray just out of the fridge feels so good on hot, parched skin. Chamomile, green tea and aloe soothe and help heal tender skin while the peppermint provides cooling relief.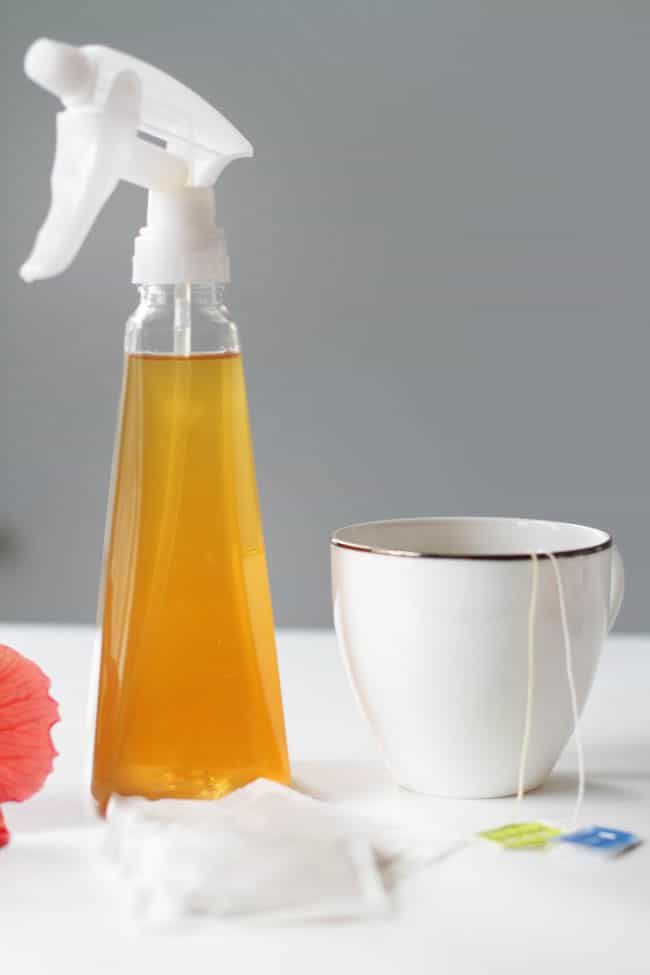 Bring 4 cups of water to boil. Remove from heat and steep tea bags for 10 minutes. Discard used bags and let tea cool completely. Pour 1 cup into a small spray bottle and reserve the rest in the tea in the fridge for up to 2 weeks. Add remaining ingredients to spray bottle and shake to combine. Store in the refrigerator and shake before each use.
Sunburn Soothing Oatmeal bath
Adding baking soda and oats to a bath eases sunburn pain, itching and inflammation.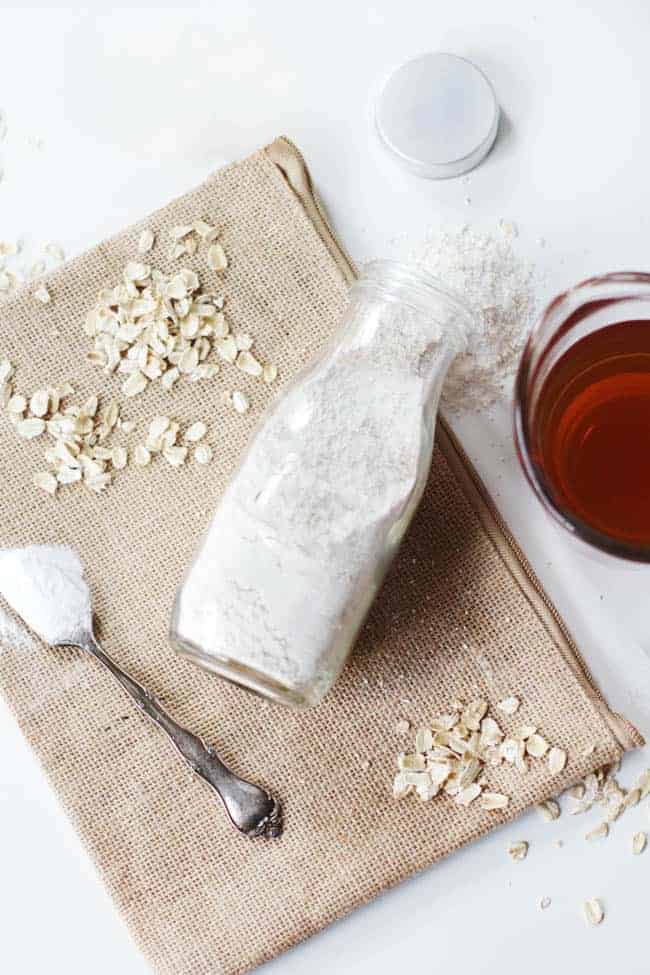 1 cup oats, ground
1/2 cup baking soda
1 cup apple cider vinegar
Combine ground oats and baking soda in sealed container. Draw a warm bath (as cool as you can stand) and add 1/4 cup of the baking soda oat mixture along with 1 cup of apple cider vinegar. Relax in the bath for no more than 30 minutes and then generously apply a healing moisturizer like aloe or coconut oil to still damp skin when you get out.
97