This post is sponsored by Traditional Medicinals.
I'm a self-proclaimed tea addict. You'll rarely, if ever, find me without a to-go mug filled to the brim, and I get practically giddy whenever I find new herbs and flavors to try. I even credit the stuff for helping me quit caffeine for a solid three years. While I'm a little more relaxed about my beverage choices these days, I still make sure to have a cup of tea as often as I can. Not only is it a nice way to relax, take care of myself and boost my mood, but it's incredibly soothing without giving me that jittery, acidic feeling you sometimes get from caffeine.
Especially this time of year, it's so easy to get caught up in the hustle and bustle of the holidays, and I think tea goes from a nice-to-have to a must. The holidays have many of us away from home, rushing from event to event and throwing our healthy diets out the window. It's hectic, to say the least, which is why it's so important to slow down and carve out a little extra time for yourself. And what easier way to do that than with tea?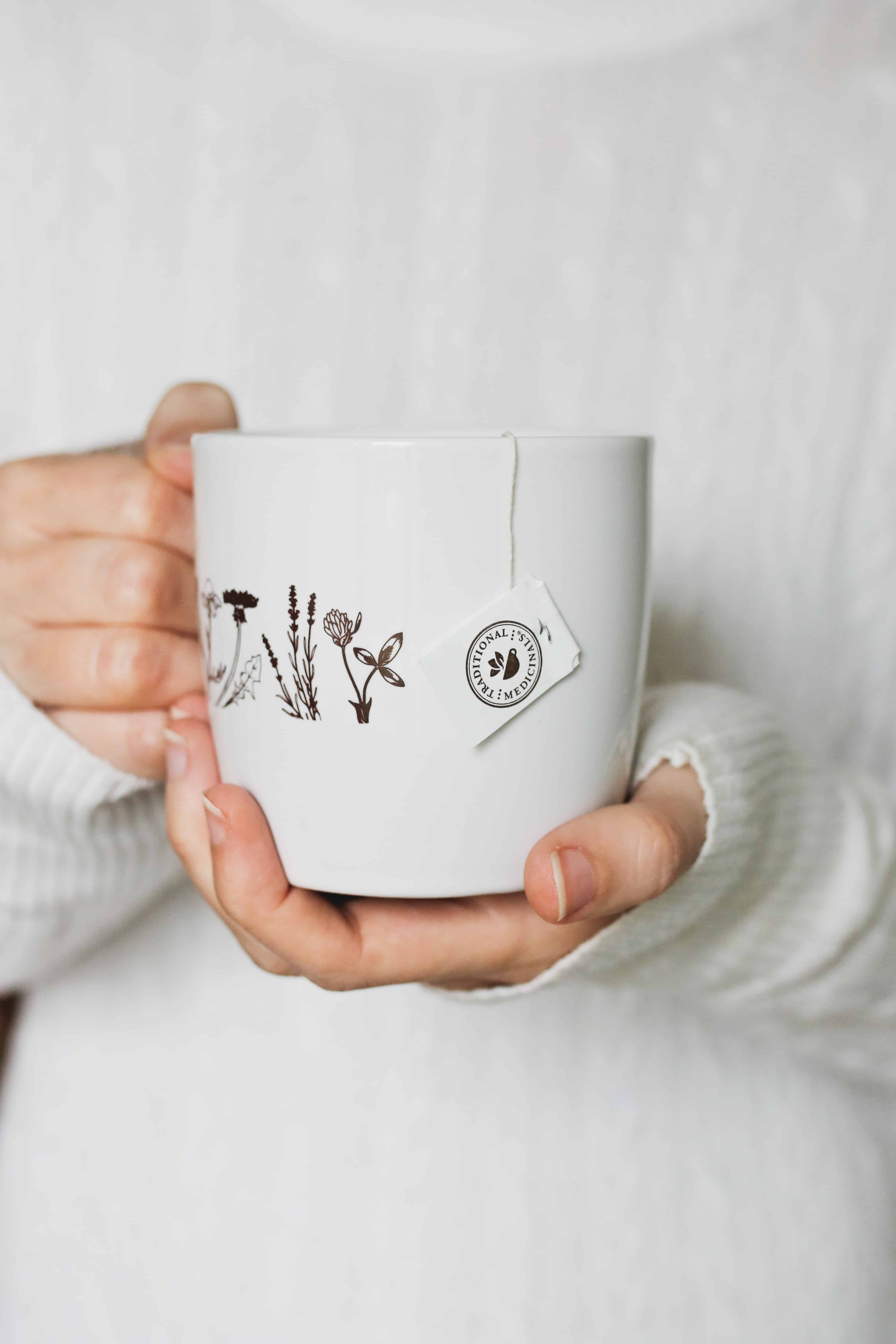 So when Traditional Medicinals approached me about taking part in 3 Teas 3 Weeks, I happily accepted. To be honest, I've been a fan of Traditional Medicinals ever since I started drinking tea in my early twenties, so I didn't need much convincing. But I did need a little extra push to consciously work tea into my existing daily wellness rituals.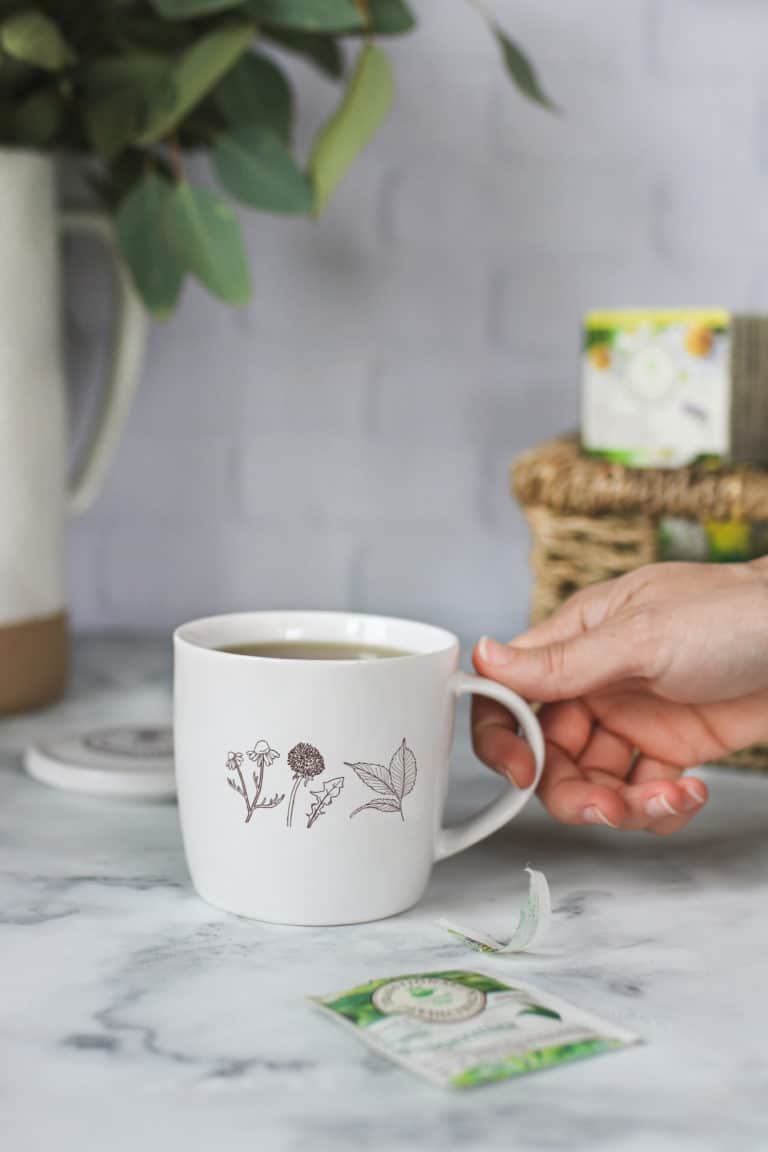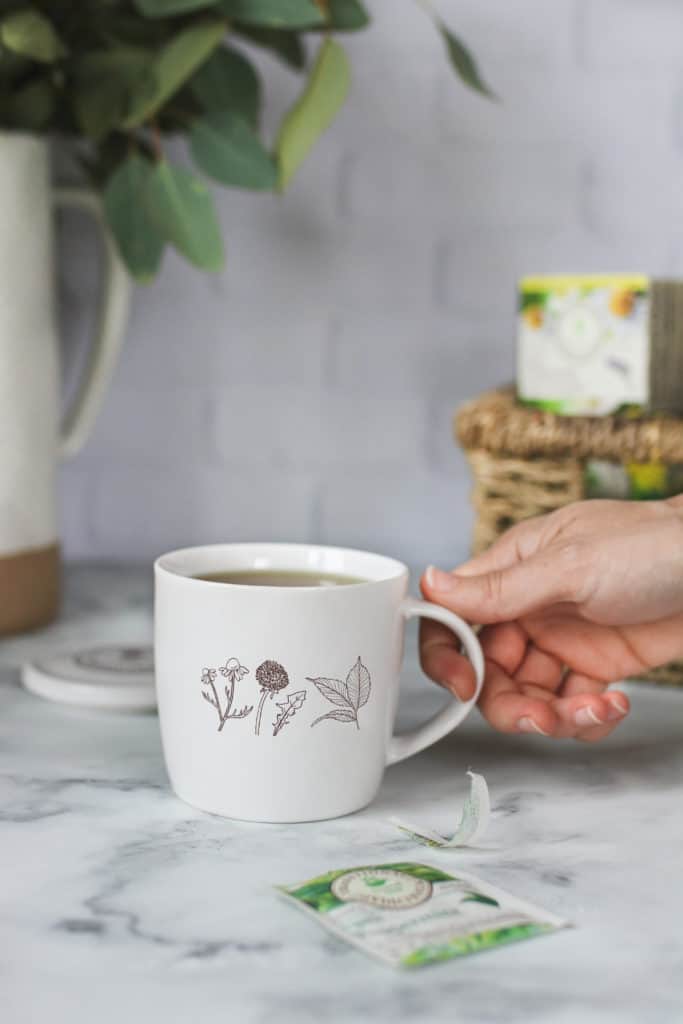 Traditional Medicinals' goal is to deliver high-quality teas that are organically farmed or organically wild-collected from ethical trading partners. They offer a wide range of unparalleled plant-powered teas to support your wellness rituals, helping you feel soothed, balanced, and refreshed . Their tea blends are formulated by trained herbalists and they pride themselves on using high quality medicinal herbs. Because their standards are so high, only a small fraction of the world's herb supply is fit to be used in their teas.
3 Teas 3 Weeks
The premise of 3 Teas 3 Weeks is simple: just incorporate three Traditional Medicinals teas into your routine for three weeks. There are different teas to choose from, like Turmeric with Meadowsweet & Ginger and Roasted Dandelion Root, but I picked Peppermint, Chamomile with Lavender and Nighty Night based on my personal preferences and routines.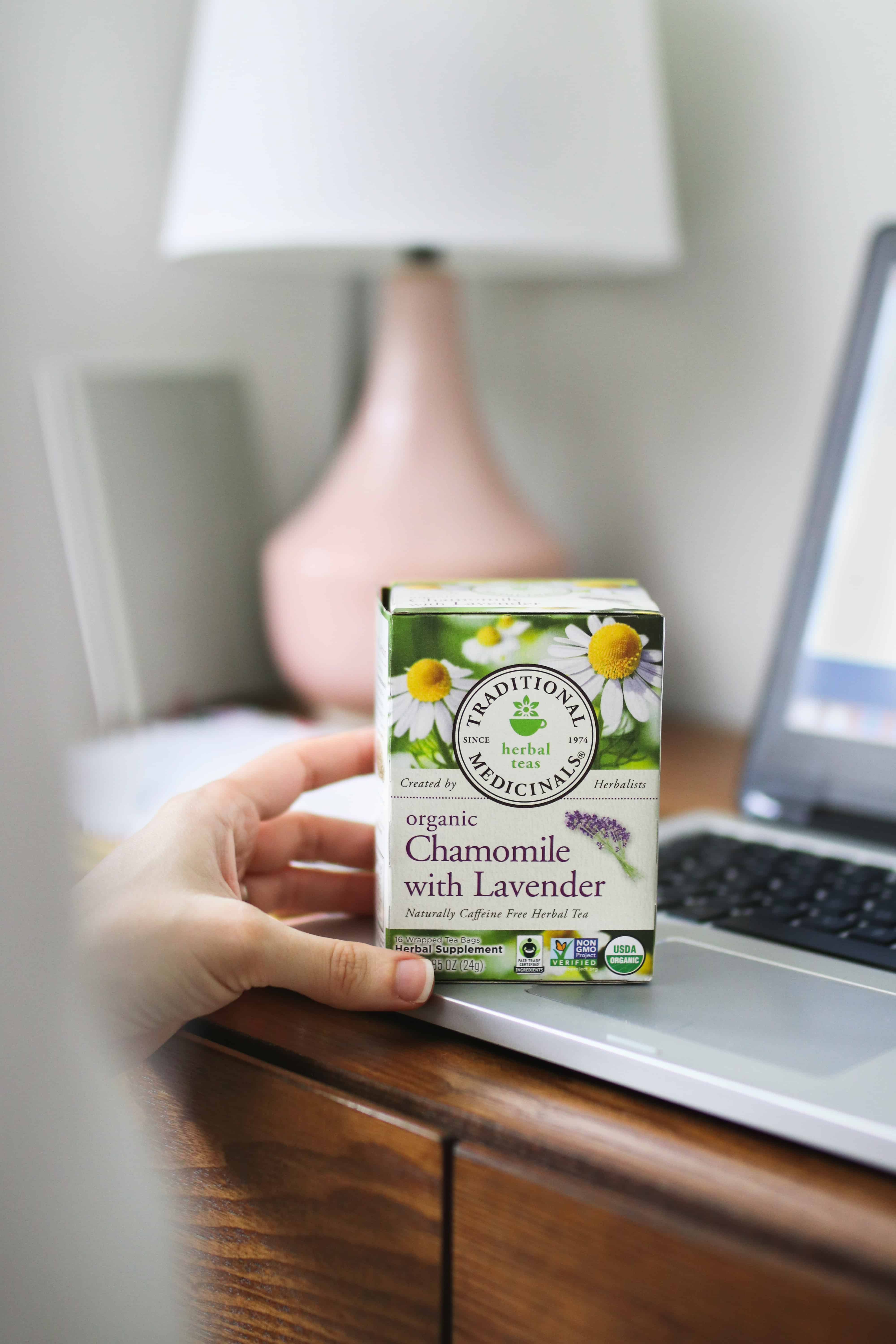 Here's what I like about them:
Chamomile with Lavender
Said to help settle the nervous system and support the digestive system, Chamomile with Lavender can be used when experiencing nervous tension or an upset stomach.* It's perfect for helping you slow down and savor the moment.
Peppermint
Peppermint is a calm, cool and uplifting herb. It helps soothe your belly and alleviate digestive discomfort (which can be all-too common during the holidays).* I especially love a cup after a hearty meal or as an afternoon pick me up.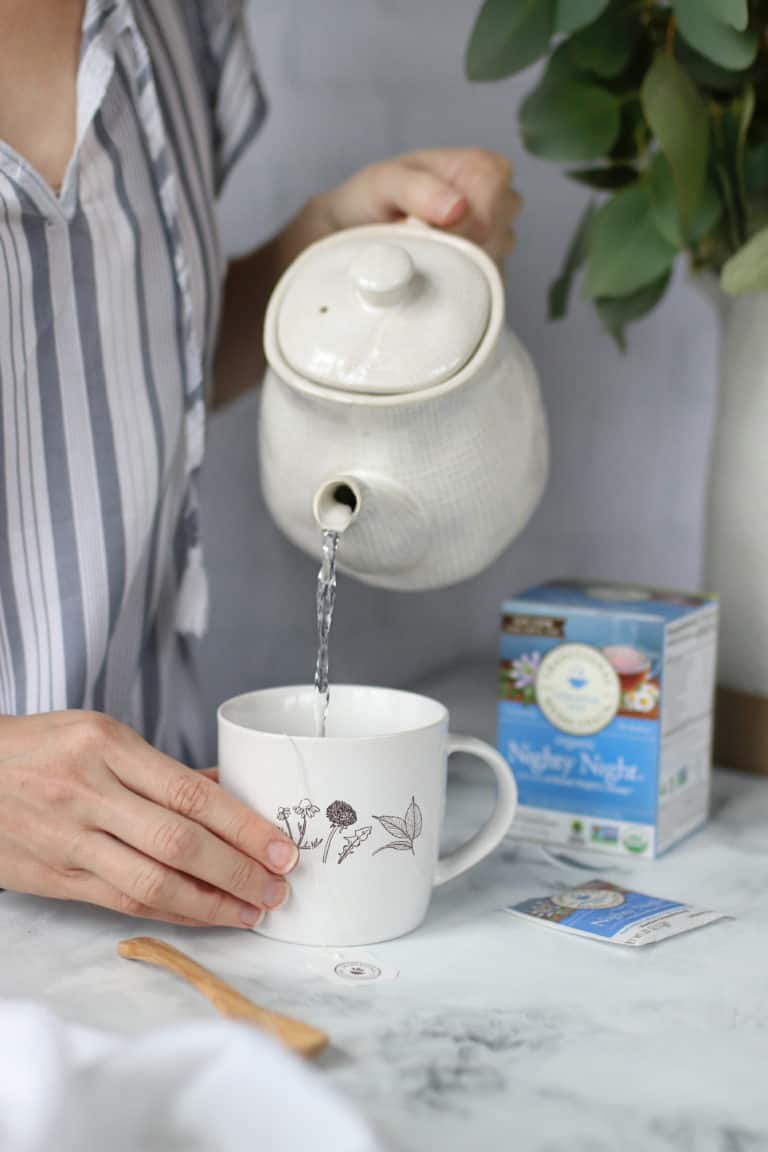 Nighty Night
A blend of chamomile, passionflower, linden flower and other peaceful herbs, Nighty Night helps support relaxation so you can get a good night's sleep.* When stress reaches a fever pitch, I sometimes have a hard time falling asleep and I'm hoping this tea will help me feel more rested and calm. Plus, I love that it has a subtle minty, sweet flavor with slight hints of citrus and spice.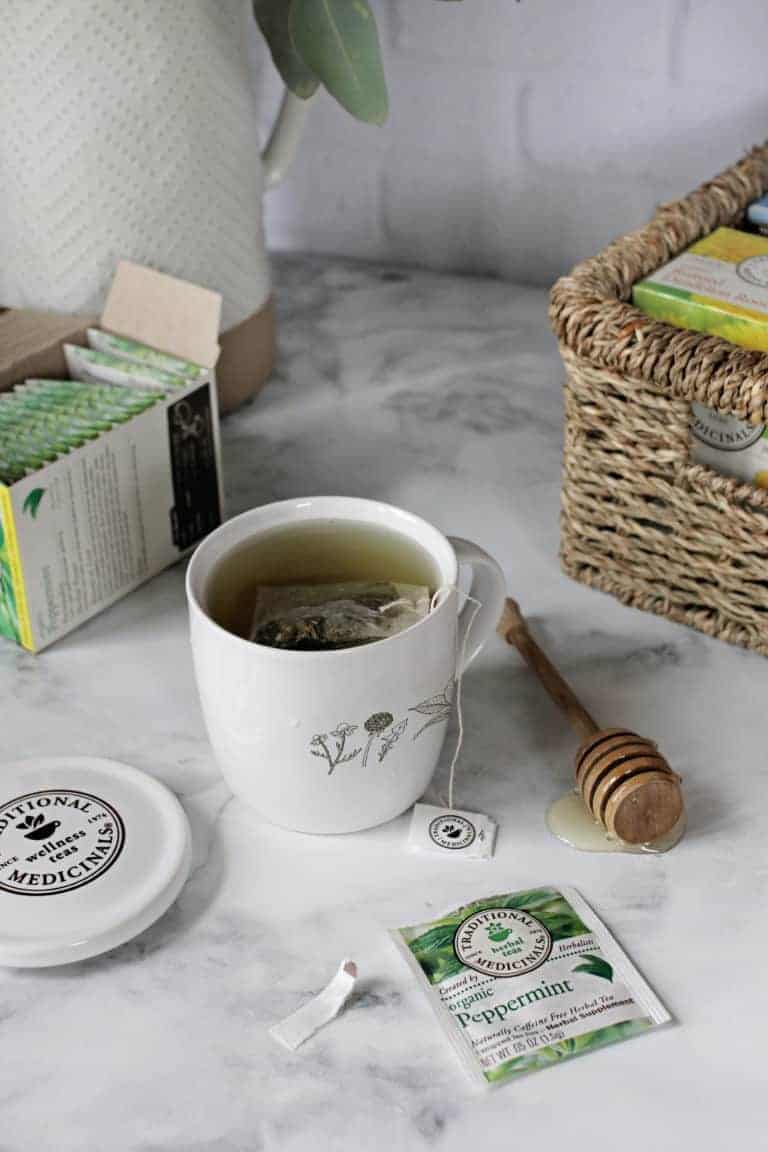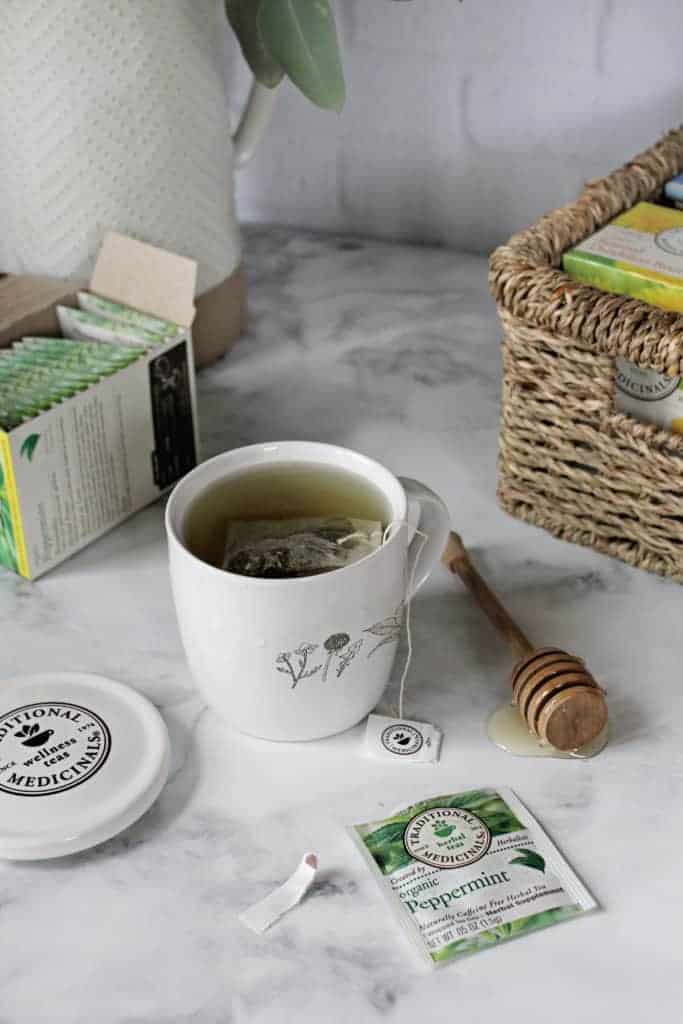 Up until now, my tea drinking habits have been somewhat sporadic. I do enjoy a cup every day, but I rarely stick to the same blend. It all depends on my mood and my needs that particular day. And since I like to skip around, I never get to see the more subtle, long-term benefits of each herb. By following 3 Teas 3 Weeks, I plan to really get to know each of the different teas and see what sort of benefits I reap over a longer period of time.
If you'd like to join me, you can get a free box of Traditional Medicinals tea for every two you buy from now until March 31, 2019 (visit here for details). I usually buy my teas from my neighborhood health food store, but Whole Foods also has a great selection. Just choose the flavors that fit your particular needs this holiday season.
I'll check back in three weeks and let you know how it goes.
*This statement has not been evaluated by the Food and Drug Administration. This product is not intended to diagnose, treat, cure, or prevent any disease.
9