ICYMI, we started a new food blog where you can find even more recipes from the Hello Glow team. And we're pretty excited about it! To keep up with what we're doing there, you can:
The thing that I love about Hello Veggie–and what I hope you'll love too–is that it's all about easy recipes you don't need a lot time or exotic ingredients to make. And even better, they're meals that everyone will love, whether you eat meat or not.
Here are five 30-minute vegetarian dinners from Hello Veggie to add to your weekly meal plan.
1 / 5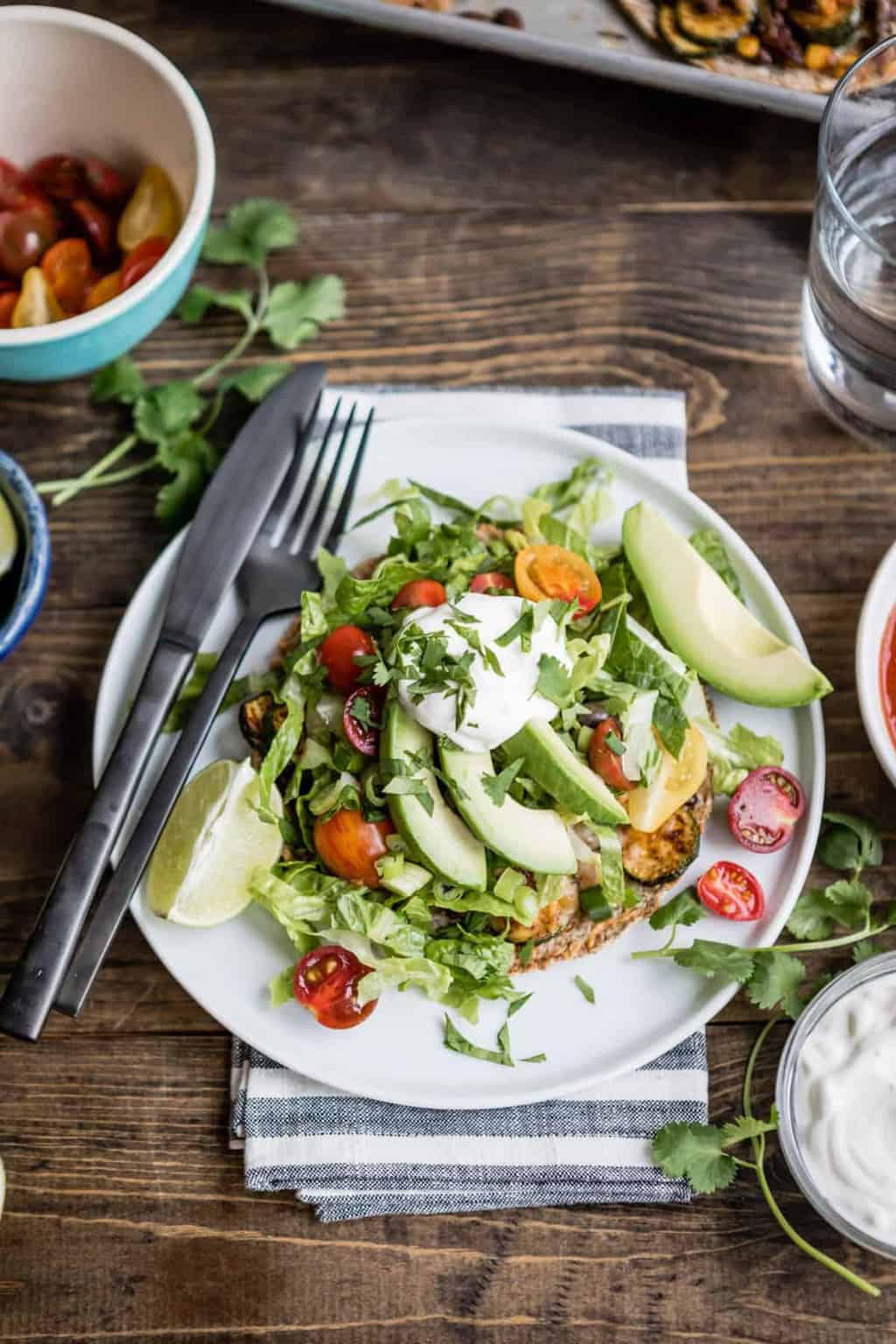 What do you get when you cross tostadas with fajitas? A veggie-packed dinner that's done in only 20 minutes!
34