ICYMI, we started a new food blog where you can find even more recipes from the Hello Glow team. And we're pretty excited about it! To keep up with what we're doing there, you can:
The thing that I love about Hello Veggie–and what I hope you'll love too–is that it's all about easy recipes you don't need a lot time or exotic ingredients to make. And even better, they're meals that everyone will love, whether you eat meat or not.
Here are five 30-minute vegetarian dinners from Hello Veggie to add to your weekly meal plan.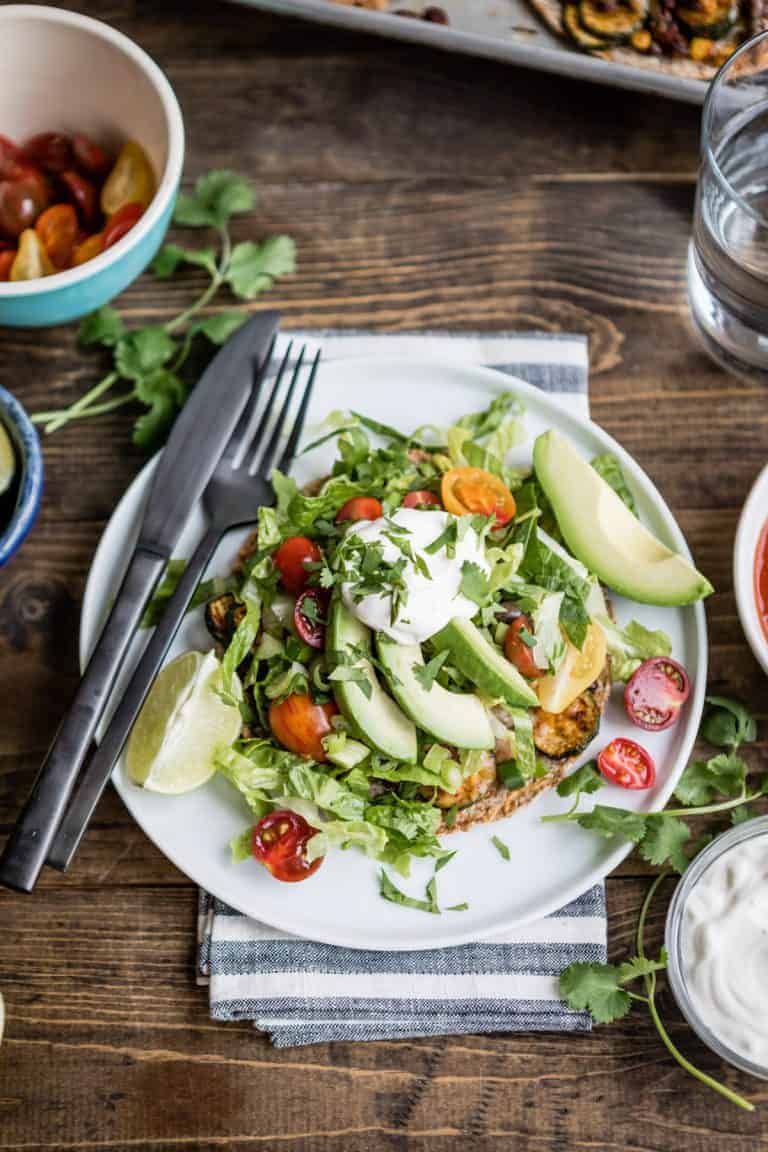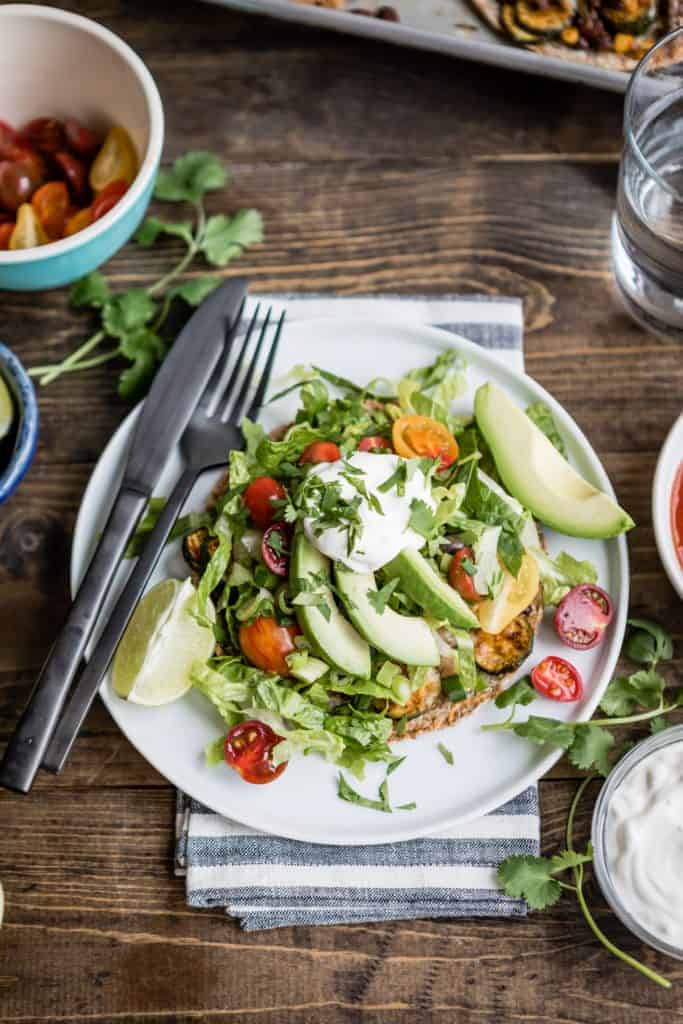 What do you get when you cross tostadas with fajitas? A veggie-packed dinner that's done in only 20 minutes!
Crispy Baked Tostadas with Fajita Vegetables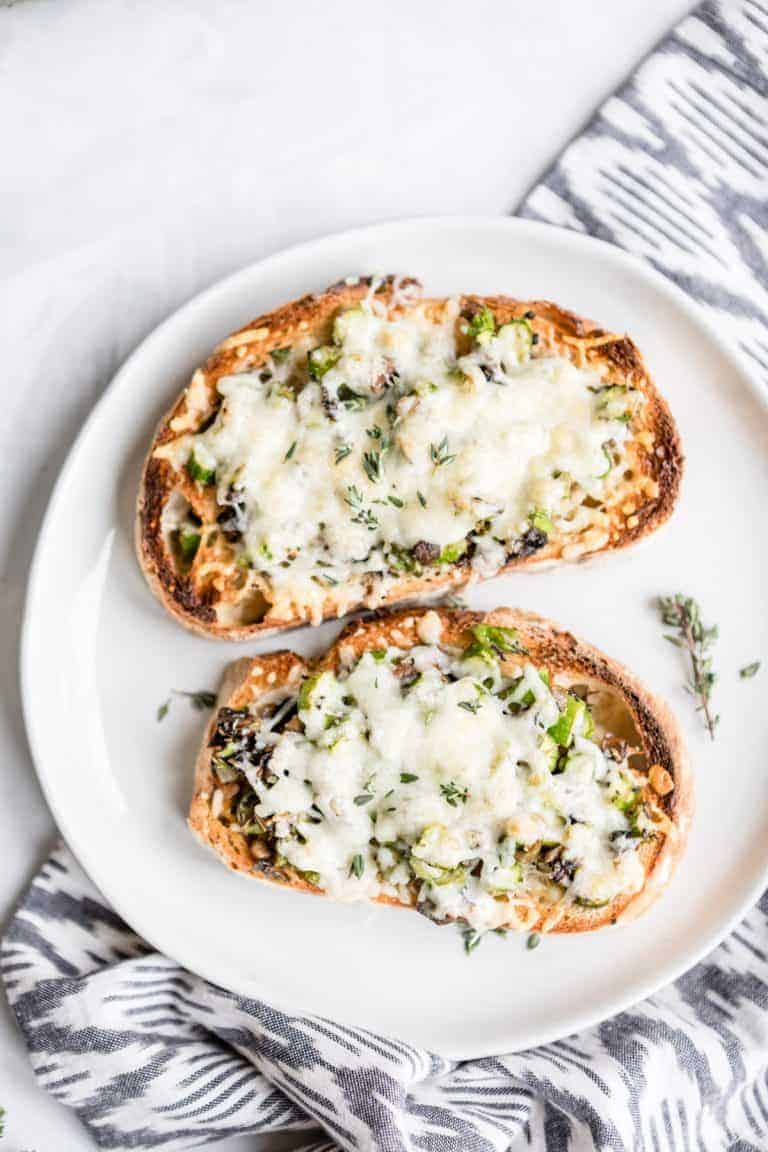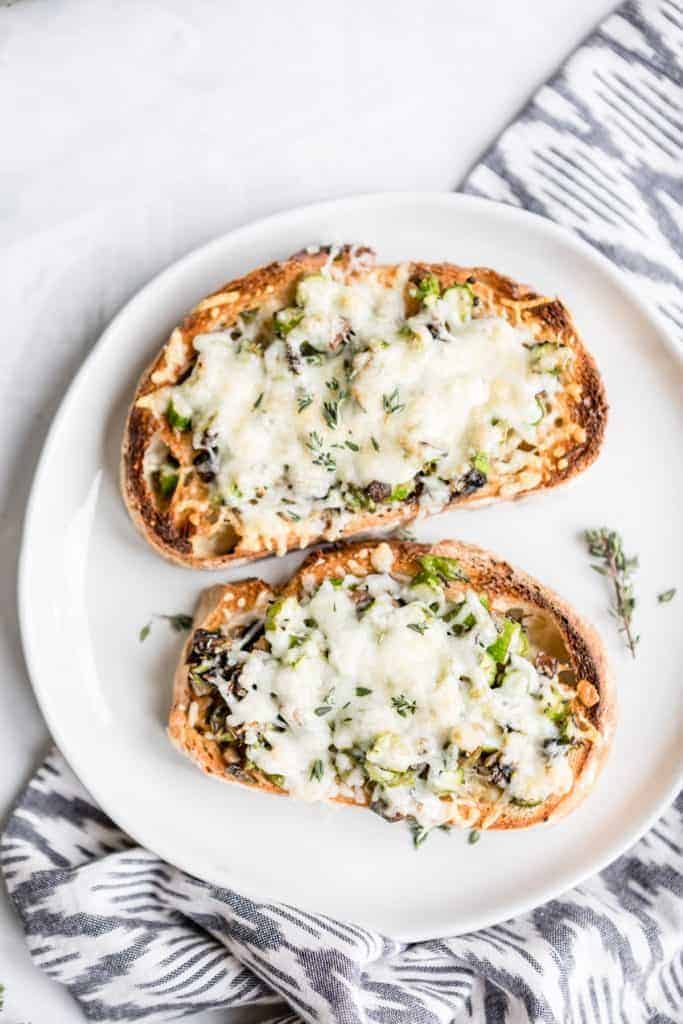 These open-faced sandwiches are the perfect way to celebrate spring time. Not a fan of asparagus? Substitute your favorite seasonal vegetable instead.
Cremini and Asparagus Tartines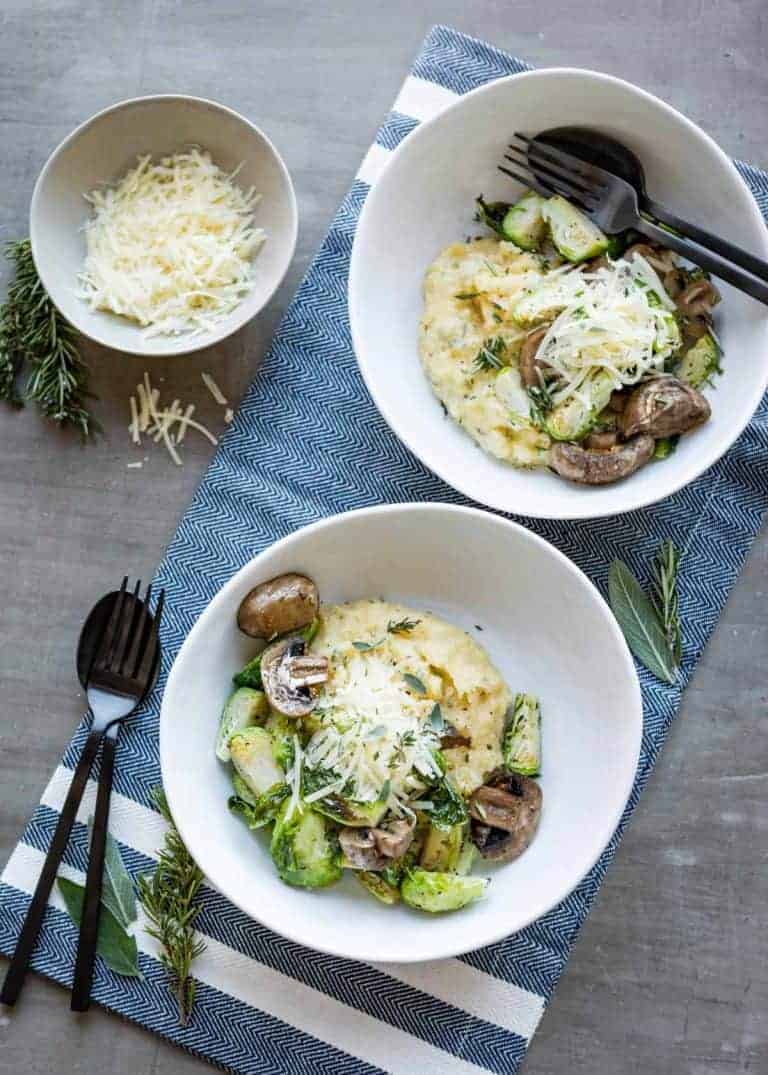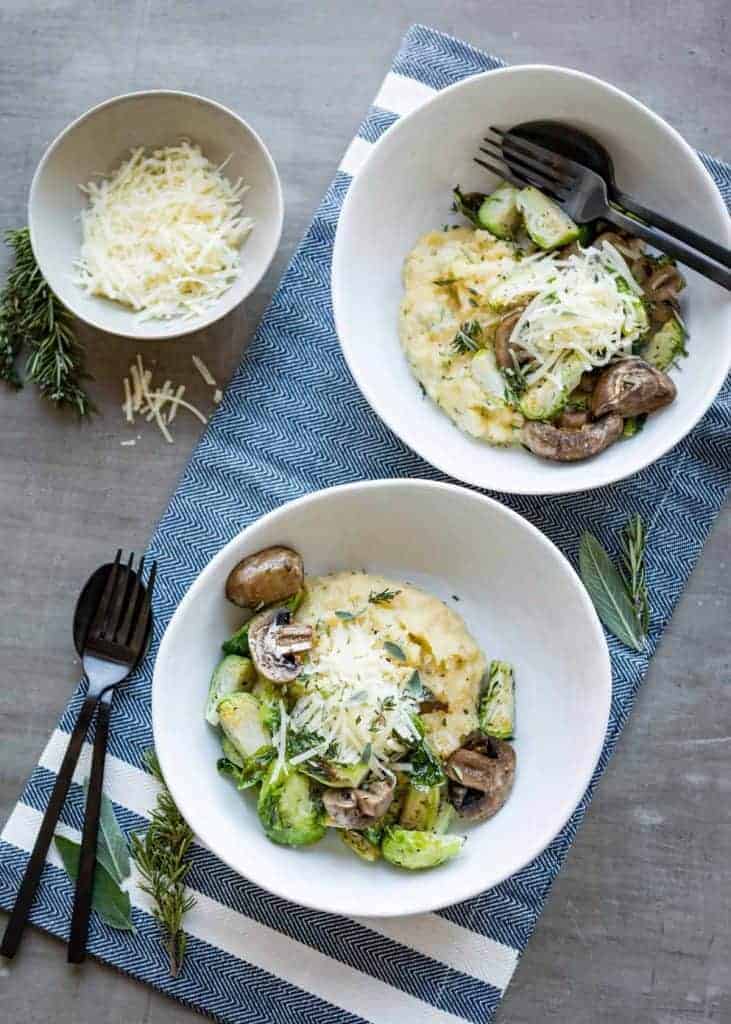 Polenta has a reputation for being fussy and time-consuming, but it's not true! Find out why this recipe is a weeknight staple in my home.
Creamy Herbed Polenta Bowls with Roasted Vegetables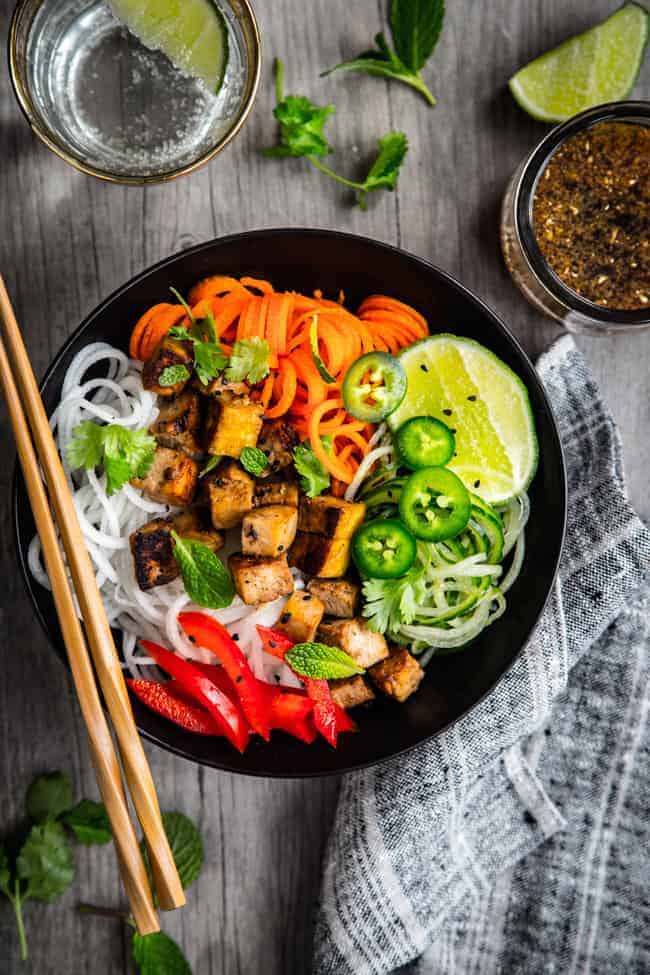 This is a quick dinner to make start to finish, but you can save even more time if you spiralize the veggies in advance. (It's also great for meal prep bowls!)
Thai-Style Spiralized Veggies with Tofu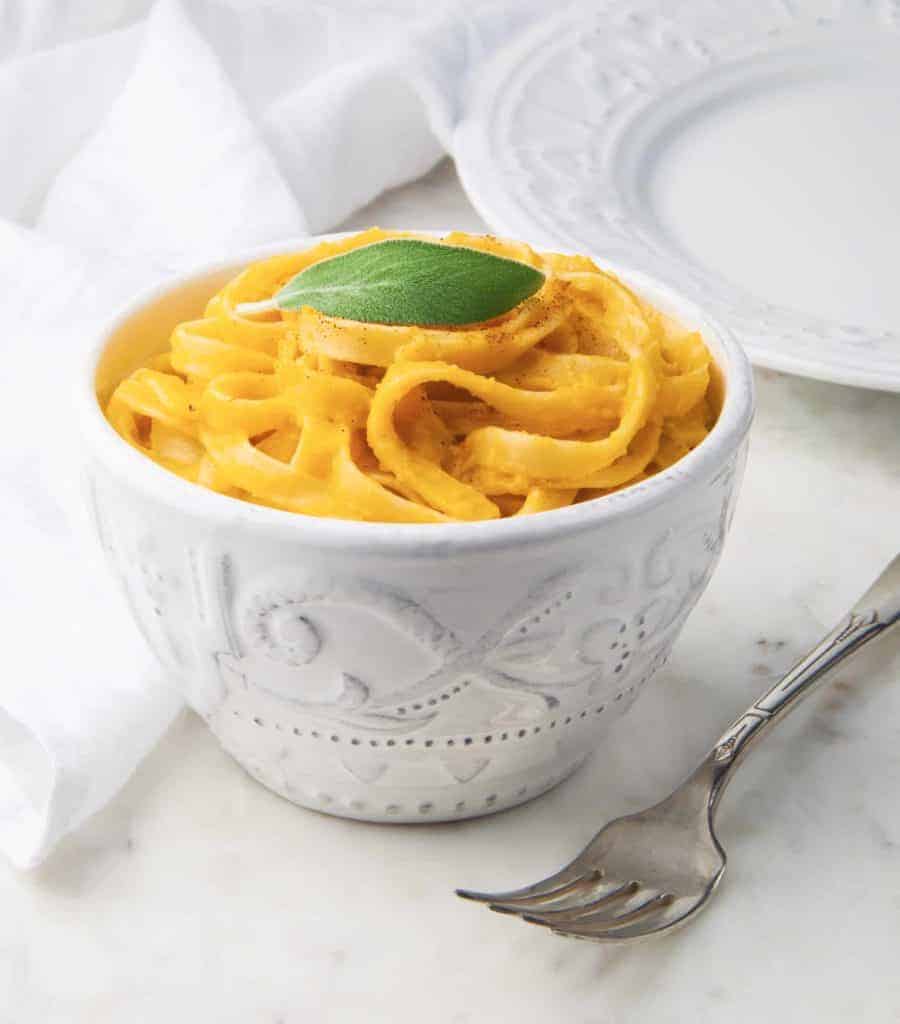 If pasta night is a weekly occurrence in your home (guilty!) and you're looking to change things up, try this creamy plant-based alfredo.
Dairy-Free Pumpkin Fettuccine Alfredo
34