A few weeks ago we shared 5 exercises to get perfectly toned tank top arms. It's certainly a problem area for many — myself included — but with the right moves, you can totally get the strong arms you want. But what about those pesky abs? It's officially swimsuit weather and we all want our abs in good shape, right? Luckily, our trainer Casey Derhak knows the right moves to do for your abs to both improve the quality of your exercise and the results.
No one ever says you have to be perfect. Flaws can be beautiful! But exercise is important, and it not only benefits our appearances, it's great for our internal organs and mental health. It builds confidence, too, which is what really radiates when you're walking down the beach in your new suit.
Just because summer has begun, doesn't mean it's too late to get to those abs. Even a little bit each day helps. Just pick up an exercise ball, throw on some comfy clothes, put on some good tunes, and have fun!
1. Ball Sit Ups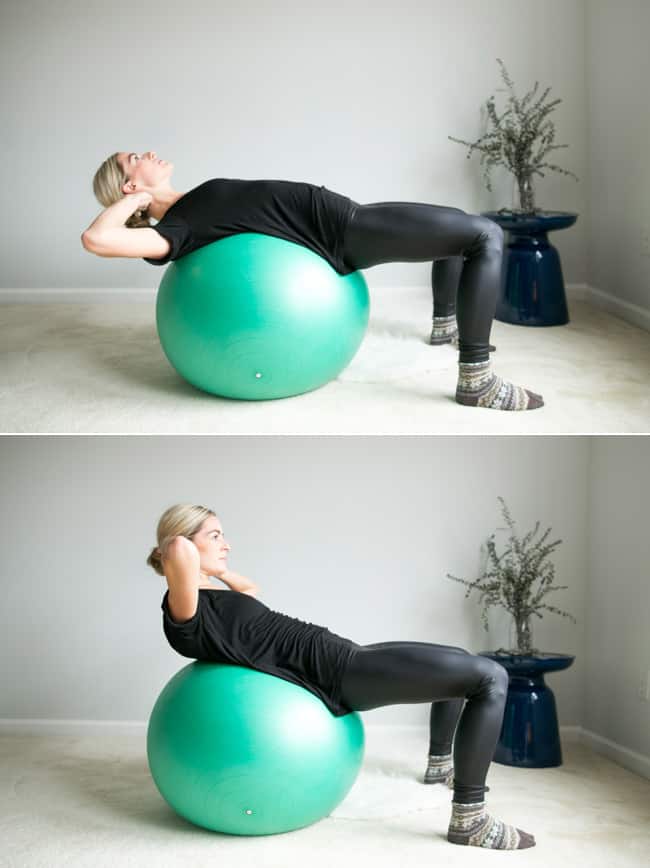 Lay on your back on the ball. Position yourself so the ball is in the middle to lower part of your back. Stretch your abs back then squeeze your stomach to pull your body weight up. The higher you position yourself on the ball the harder it will be; it will also put more pressure on your low back. Do 3 sets of 20.
2. Ball Plank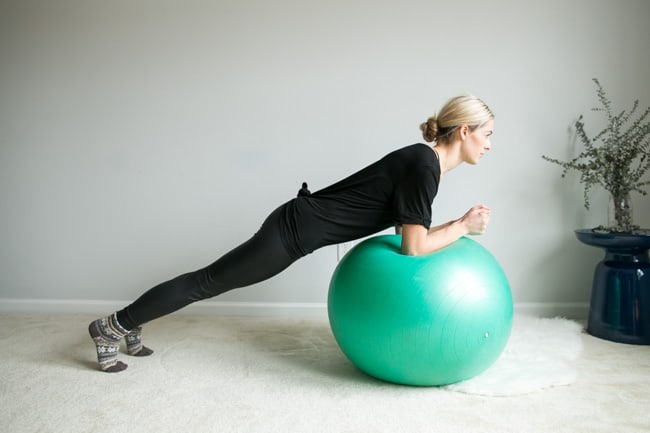 Put your weight directly on top of the ball. Lift up in to the plank position. Keep your shoulders over your elbows for better balance on ball.  Do 3 sets of 30-45 seconds or longer if you can.
3. Ball Scissor Leg Raises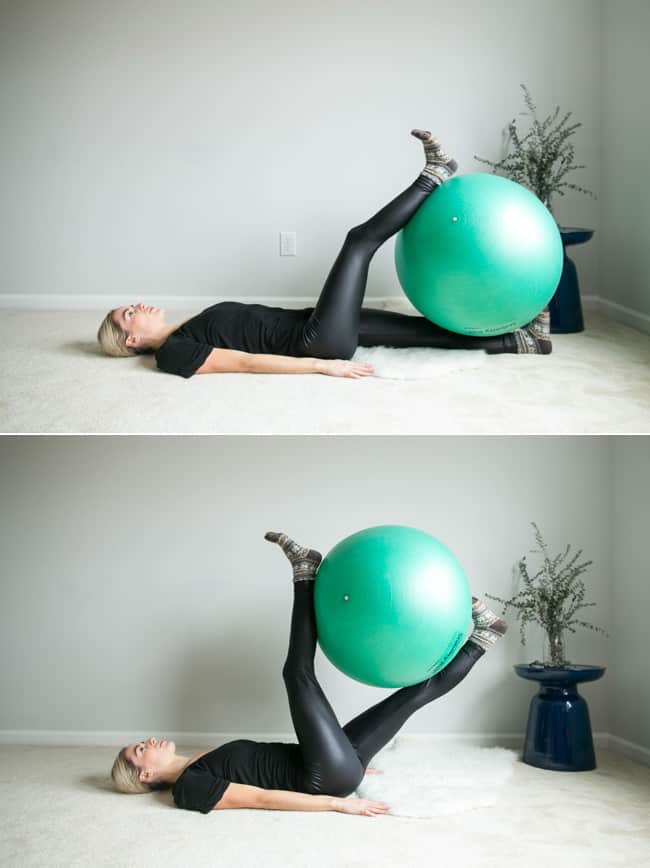 Lay flat on your back on the floor. Hold the ball in between your legs. Relax your neck squeeze your abs and raise legs. Do 20 and then reverse legs.
4. Ball Knee Tuck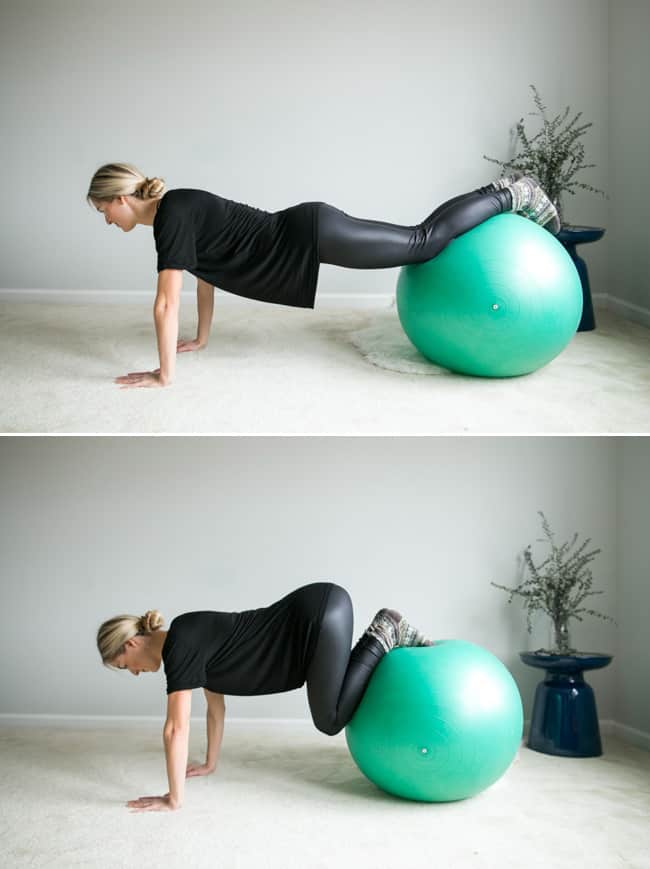 This one can be tricky to get into the proper position. To make it easier, start on all fours on the floor. Put one leg on ball at a time. Raise up into the push up position with your hands under your shoulders. Pull the ball in toward your body. The higher the ball starts on your legs the easier it will be. Work your way up to 20 reps.
Modeled by Brittney Bremnes, Photos by Susan Hudson
1