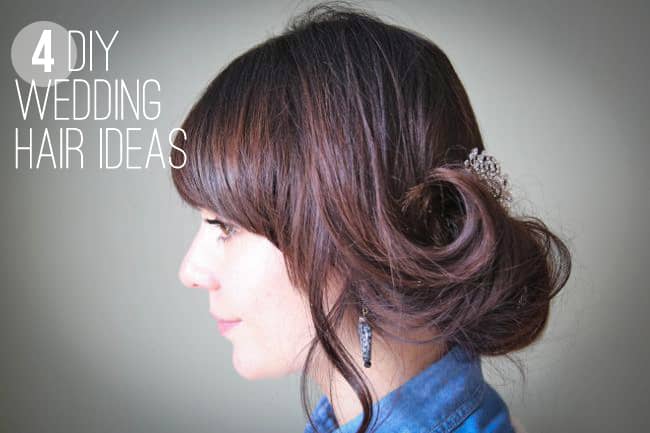 This is Jenna, my fabulous babysitter and craft helper, and she is headed down the aisle this fall. You may remember her from this 10 ponytail ideas post and the various times she has modeled my wares. Being an old married lady myself, it's fun to hear about all the planning details (she just found the dress!) while also remembering how crazy the whole planning process is.
We love brooches – but since I can never figure out how to wear a brooch – we turned them into hair accessories.
Brooch Hair Comb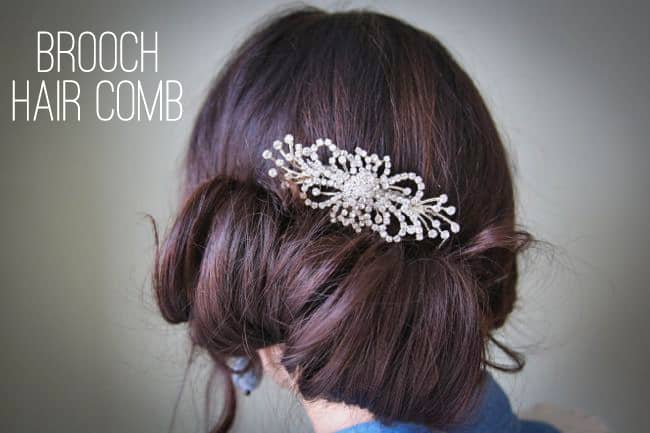 Remove the brooch backing with pliers or other wire cutters. Then hot glue to a hair comb. This would work great with a family heirloom brooch!
For the hair, we gave it some texture with hair spray, rolled it up and then bobby pinned it death.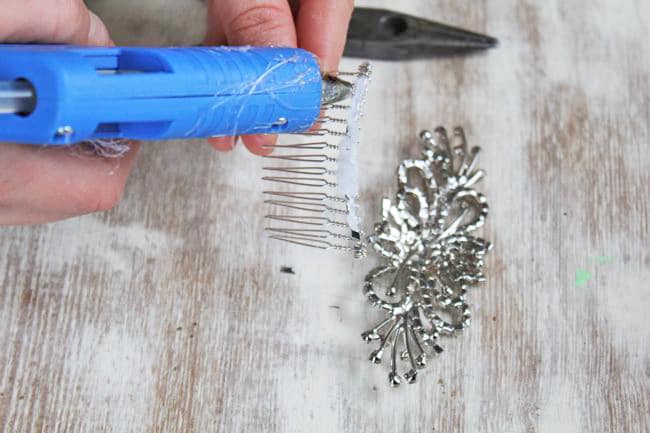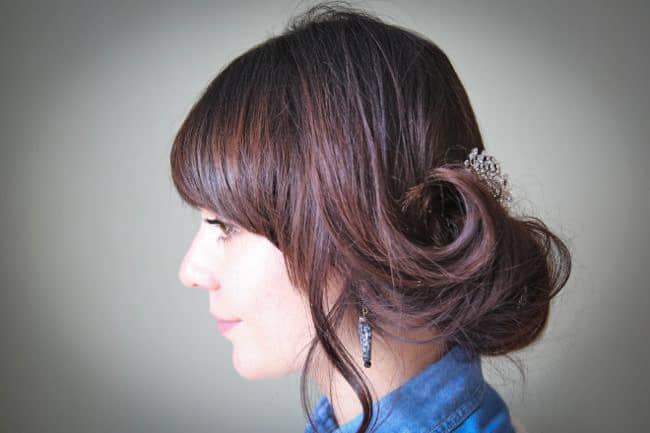 Feather flower headband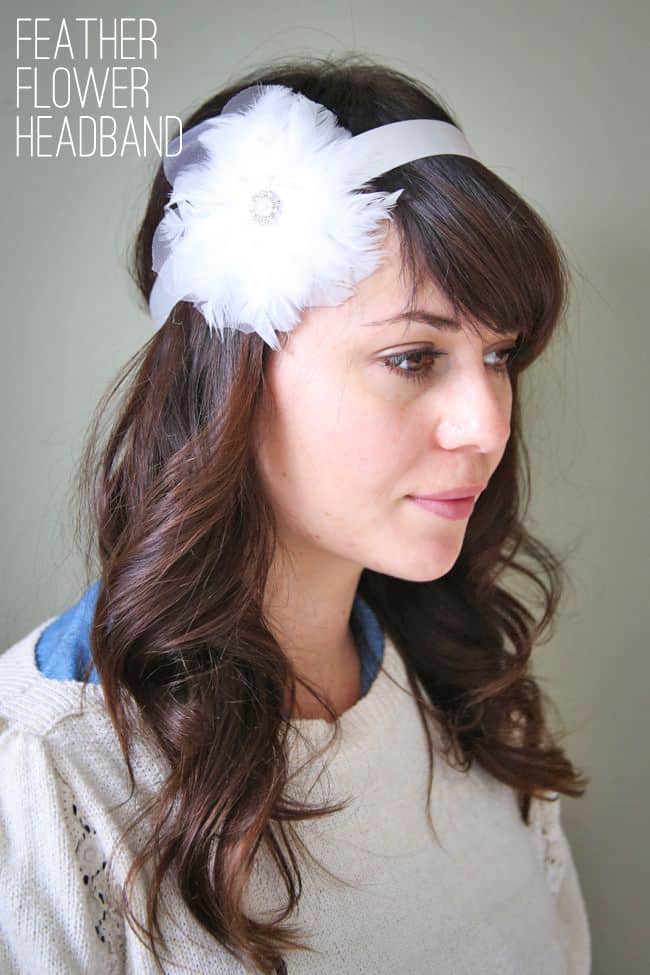 Jenna is a bit of a bohemian so we loved this look! She's planning to wear her hair down and somewhat parted in the middle – perfect for wearing a flower. We ripped the feathers off the hair comb (and used it with the brooch) and created a ribbon headband with a hair tie and a glue gun.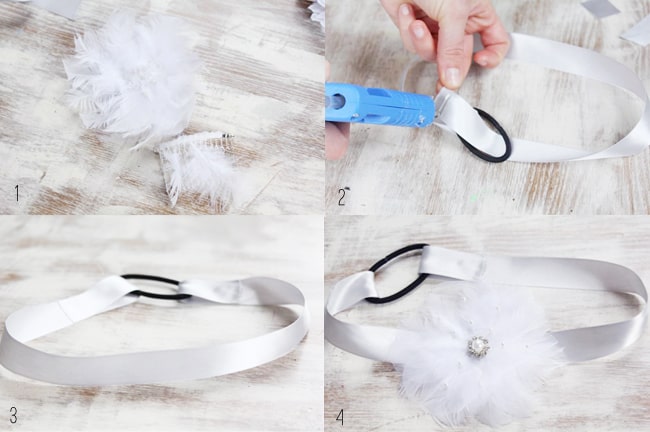 Sequin Bobby Pins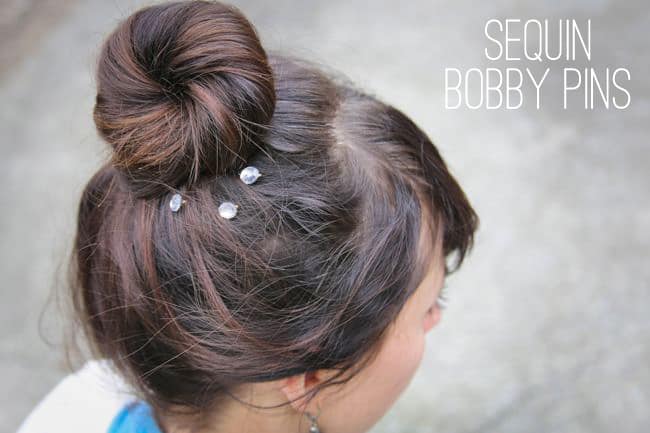 This one is perfect for a rehearsal dinner. Take a package of rhinestones, hot glue them to bobby pins, and then adorn your top knot.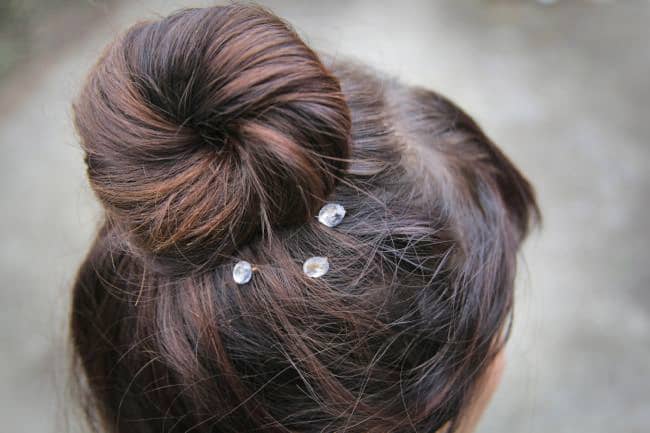 Blingy Ponytail Wrap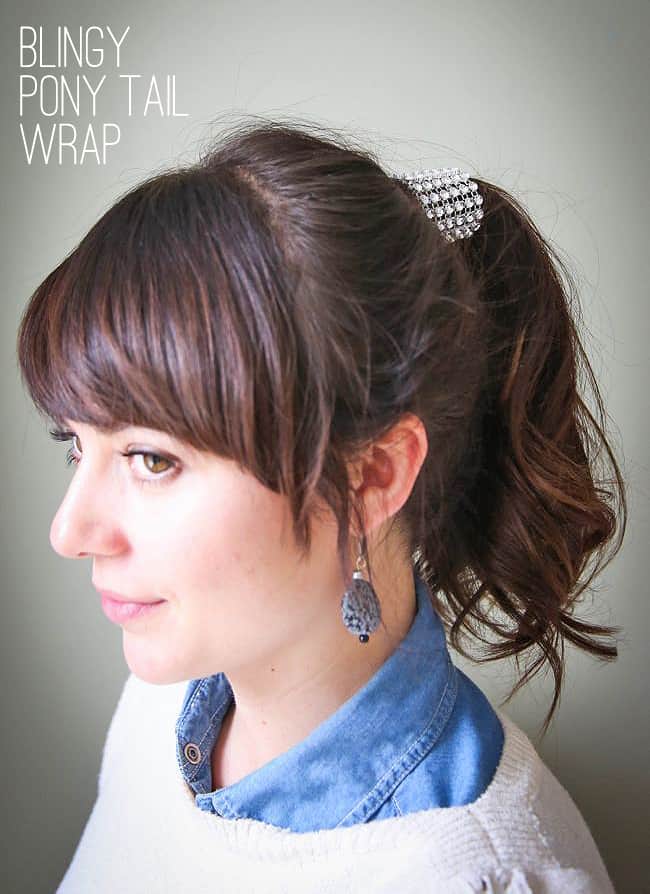 This stuff is literally called "bling on a roll." Which is just too fun. If you're wearing a ponytail to a relaxed bridal shower, why not add some bling? Just cut a piece from the roll, add sticky Velcro and then wrap around your ponytail.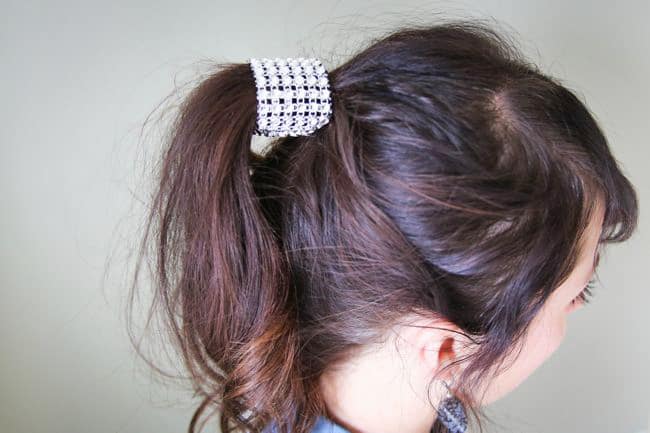 Here's a recap of the 4 looks. Which is your favorite? How did you wear your hair on your wedding day?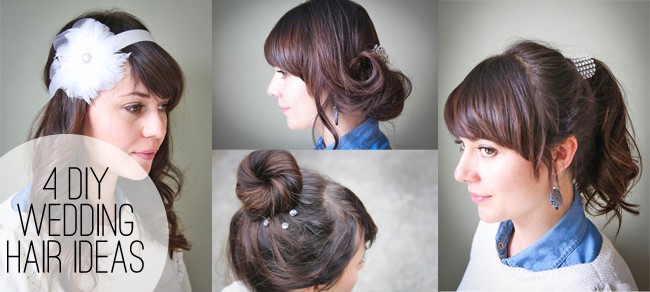 3