This time of the year, just about everyone I see has their hair pulled back! It's just easier to wear it up when you're racing to get out the door in the morning – does anyone have their routine down yet?! The 8 a.m. start time for kindergarten has totally thrown us for a loop.
But a basic ponytail can be, well, boring when you wear it day in and day out. Rather than resort to a scrunchie or banana clip (the horror!), here are 4 easy ways to jazz things up. You won't need more than a couple of minutes to get your hair up and everyone out the door.
4 easy ponytail alternatives for moms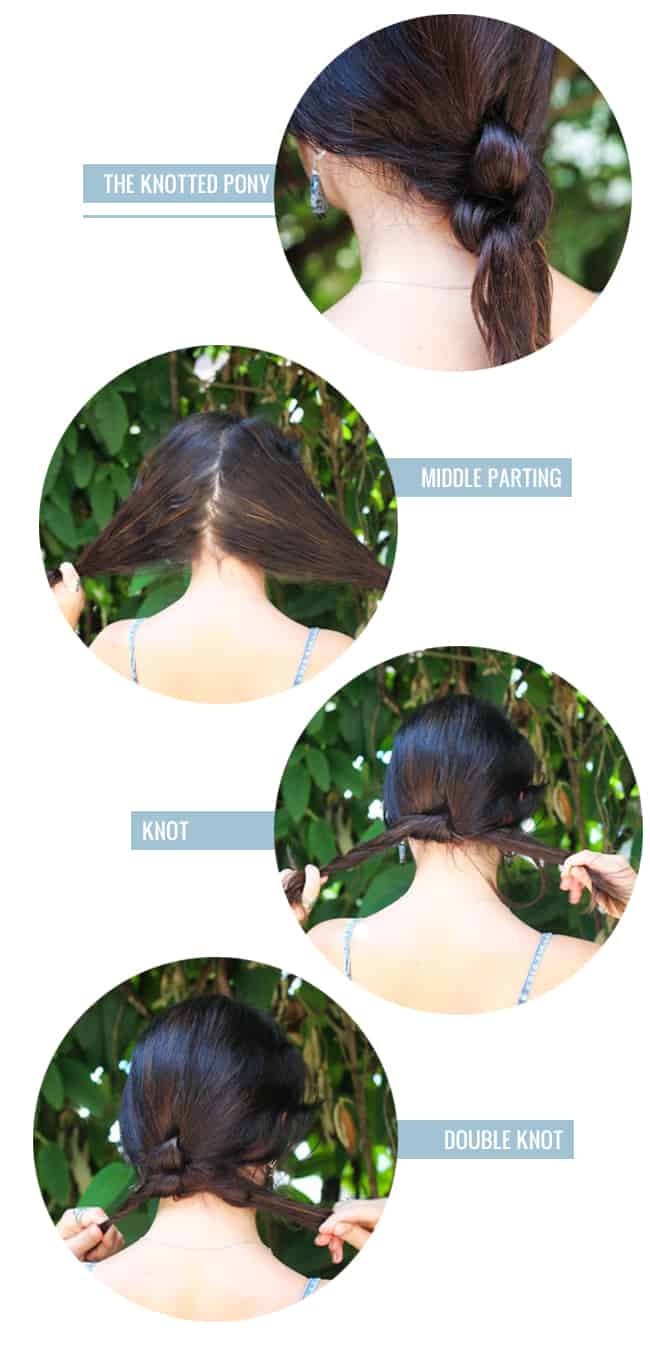 Knotted Pony
First, divide hair into two sections. Cross the two sections and tie tightly together. Then grab the two pieces of hair again to make a second knot.
It should feel tight and stay well. Add some hairspray and a bobby pin in the middle for added security.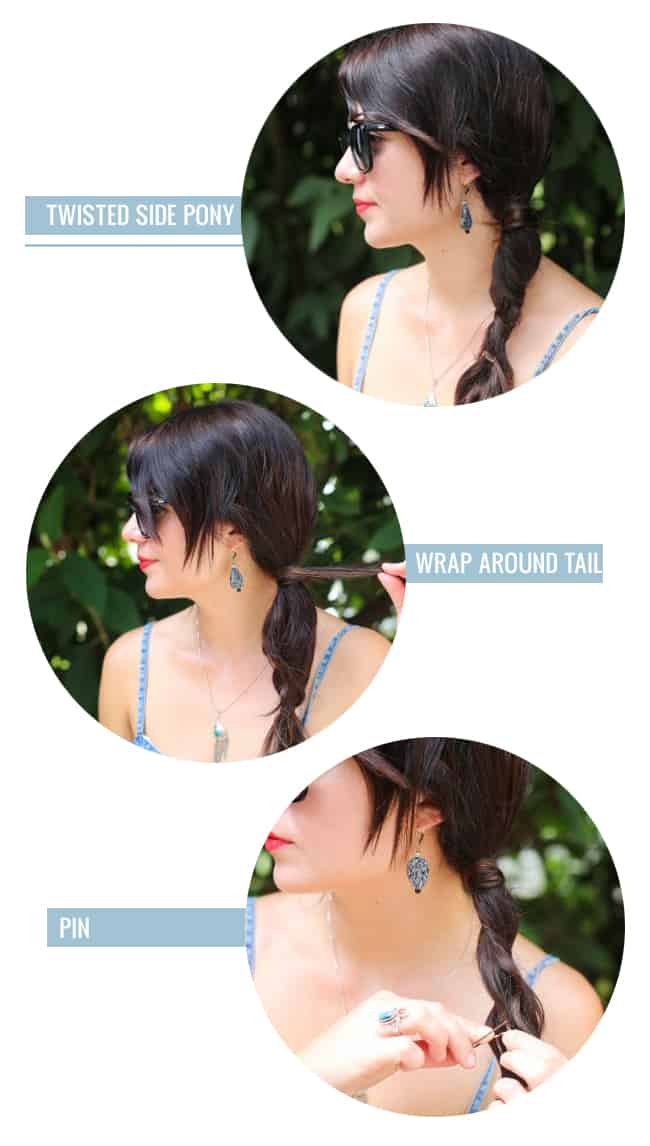 Twisted Side Ponytail
First put hair into a side pony tail. Then take the longest section of hair in your pony tail and wrap it around the base. Continue wrapping the section of hair around the ponytail, until you get to the bottom or run out of hair. Secure the end with a bobby pin. Inserting it straight up into your hair helps to hide it.
Side roll pony
Grab a section of hair above the ear and roll it in toward your head. Pin the rolled side piece just behind the ear. Continue adding and rolling hair around the back of your head. Pull all hair into a side pony tail and secure with a hair tie.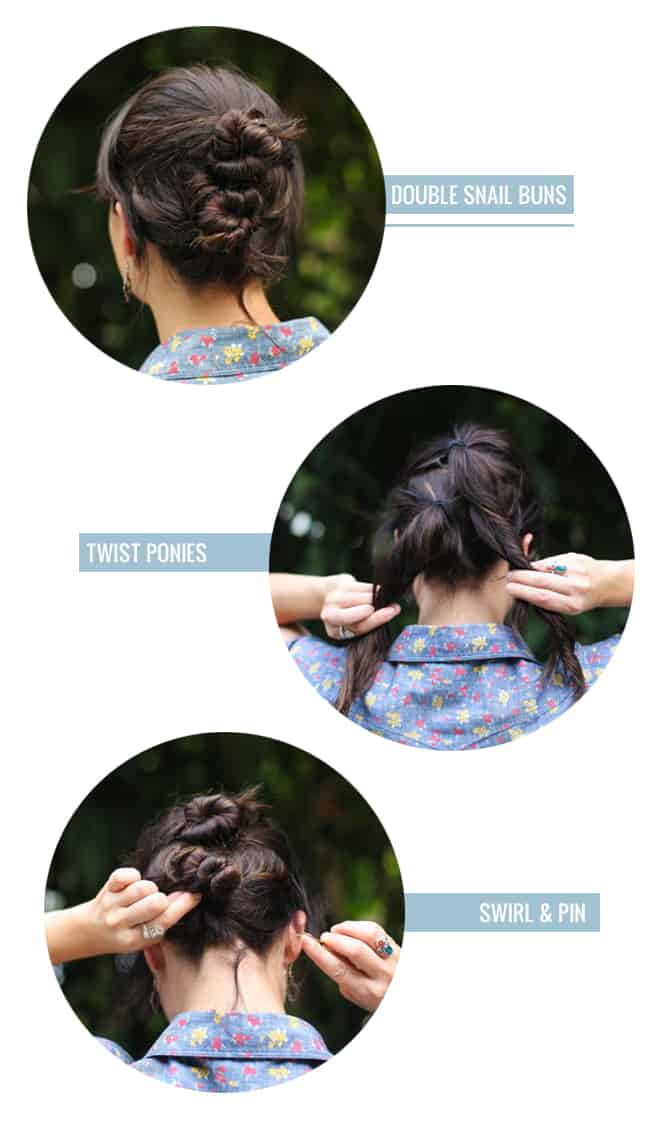 Double snail buns
Divide the hair in two ponytails, one high and one low. Twist the higher ponytail into a bun and secure with bobby pins. Repeat for the lower ponytail.
What's your favorite updo? Of course, you can always do what works for me – chop it all off! :)
30