Along with nutritional yeast, healing crystals and tie-dye, hemp is another one you can file under "old-school hippy trend that's making a comeback." Vegans have been in on the secret for a long time—that's because hemp has all the essential amino acids, making it a complete, plant-based protein. Hemp has omega-3s and gamma-linolenic acid, an omega-6 fatty acid that can be beneficial for PMS, eczema and allergies. Iron and magnesium are also prevalent, and help your cells get oxygen and your nervous system to function correctly.
In addition to protein, fatty acids and minerals, hemp products include CBD (Cannabidiol), a compound found in all cannabis plants, including both hemp and marijuana. While marijuana also contains THC, hemp is grown to include high levels of CBD and extremely low levels of THC. (This is why your hemp seed smoothie won't get you high. Sorry.) Studies on CBD are showing it to have promising medicinal and health benefits including antioxidant, antidepressant and anti-inflammatory properties, as well as the ability to reduce nausea and vomiting.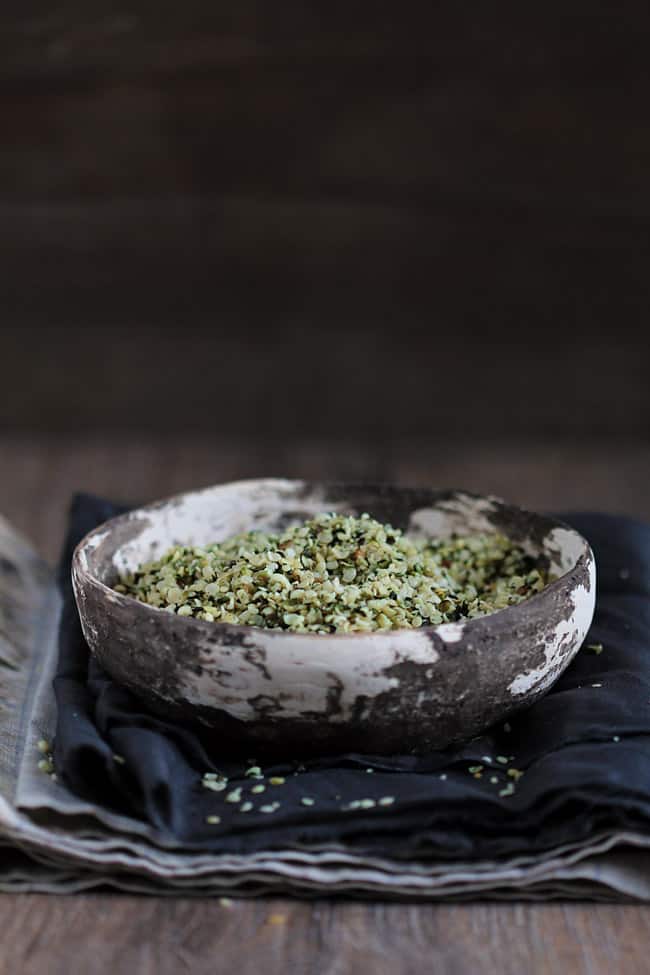 Hemp plants are extremely hardy and easy to grow in almost any climate, making them a cost-effective and eco-friendly choice for growers. It's also a cheap source of sturdy fabric and textiles. However, even though they're different plants, hemp tends to get a bad rap in the U.S. for its relation to marijuana. Which is a big bummer, because the plant's health, economical and environmental benefits definitely outweigh any outdated stereotypes. Now that the medicinal and nutritional benefits of cannabis products are being recognized more, hemp is hip again—and here are four easy ways to work the health benefits of hemp seeds and oil into your daily routine:
4 Ways to Use Hemp
1. Hemp Hearts + Seeds
Use crunchy hemp hearts, or seeds, just like you would any other nut or seed. Add them raw to smoothies, snack mixes, salads, oatmeal, muffins or chia pudding. You can even use them to make hemp seed pesto.
2. Hemp Oil + Extract
Hemp oil can be used internally and externally. There are culinary varieties that can be used in salads, dressings or sauces, as well as supplement versions that harness the health benefits in tinctures, capsules and even in a mint-chocolate flavored oil. Yes, it tastes an awful lot like my favorite ice cream, which can be quite handy for quelling sugar cravings. It's a perfect addition to a smoothie.
Hemp's amino acids, anti-inflammatory properties, and antioxidants are great for the skin as well, so the oil can be found in a lot of body care products like lotions, soaps, and salves. (Dr. Bronners makes a hemp-green tea castile soap too.)
3. Hemp Protein Powder
Smoothies are the perfect vehicle for any protein powder—and again, with hemp you'll be getting a complete, plant-based protein. I find that creamier smoothies (like those made with bananas or coconut milk) lend themselves really nicely to protein powder.
4. Hemp Milk
Made from hemp seeds, this non-dairy milk alternative can be used just like almond, soy or cashew milk. And it's so easy to make your own!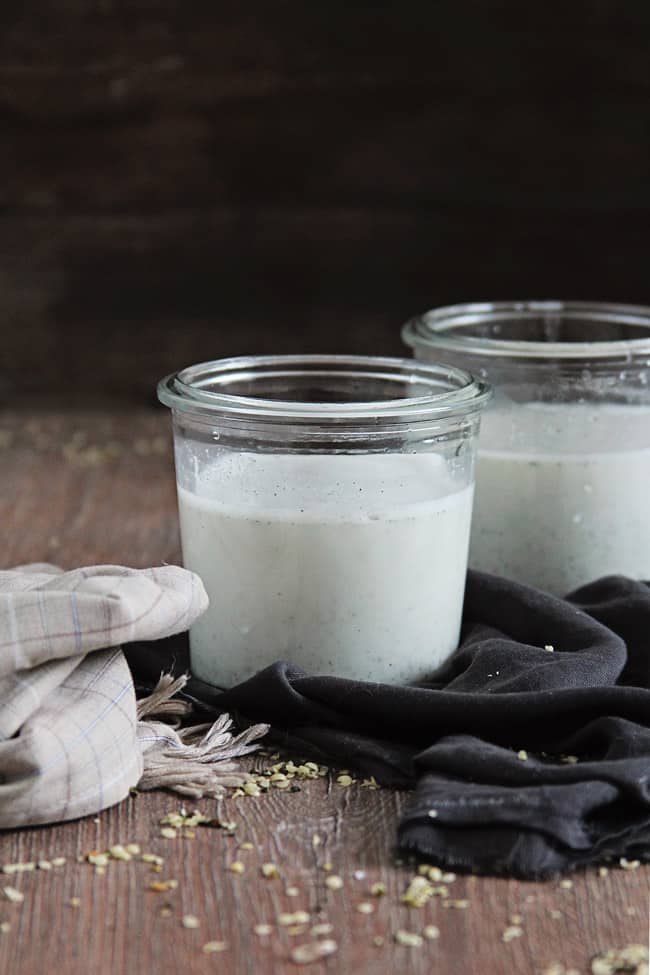 0