I've always wanted to be one of those ladies with a signature scent. And maybe I'll get there one day, but right now it's more fun to experiment. Some days I feel like wearing a strong jasmine floral and other days call for an energizing citrus scent. I had no idea there were so many ways to make your own perfume, but over the past couple of years we've experimented with several techniques.
Here are some quick tips and notes on four different perfume-making methods. But really, the best advice is to just play. Find the scents that make you happy! And anytime you're working with essential oils, be sure to check all safety data for the oils in your blend and do a skin patch test prior to using.
How to Make Perfume – 4 Ways
1. Alcohol + Water Base Perfume
My first perfume was this Citrus Sunshine perfume, and I still love the happy scent. To make your own, you'll need oil, vodka, distilled water and, of course, essential oils. You'll need at least 3 scents for your top, middle and base notes. (AromaWeb has a great guide for which scents are in which category.)
Start by combing a small amount of oil to find a combination you like, using 20% from top notes, 50% from middle notes and 30% from base notes. When you find a blend you like, then you can up the ratio and dilute with the carrier oil/water.
2. Solid Perfume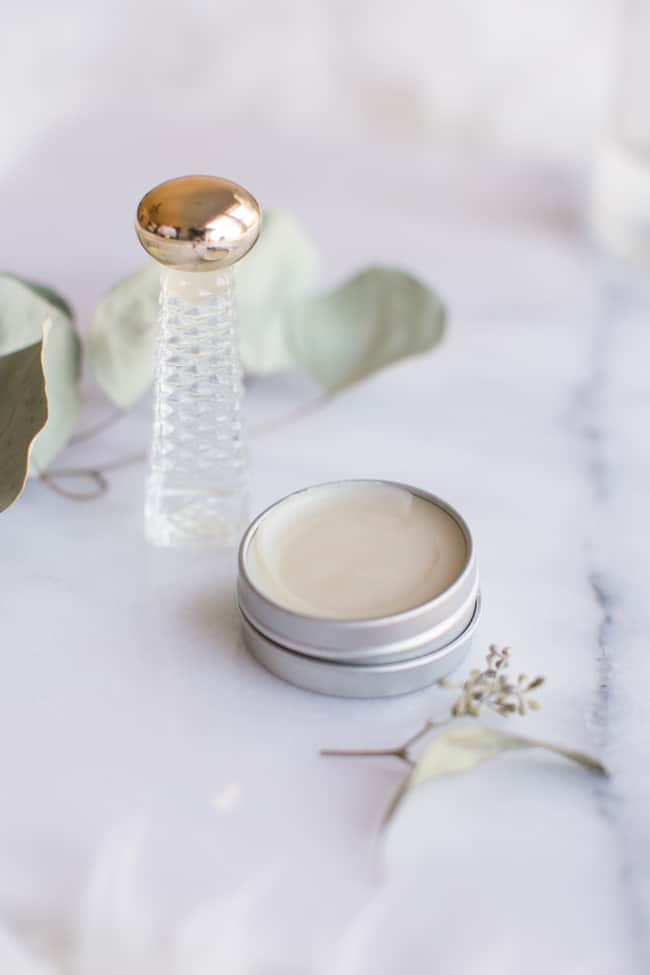 Solid perfume is simple to make with oil, beeswax and essential oils for scent. I've made batches with jasmine and vanilla and lavender with shimmer. A ratio of 2 parts oil to 1 part beeswax seems to create the right consistency – hard but not too hard. You want the perfume to stay in the container and easily melt into your skin, otherwise it feels too much like a lotion bar.
Melt your beeswax and oil together (determine the specific amounts of wax and oil based on the container you plan to use) and add about 10 drops of essential oil per tablespoon of oil/beeswax mixture. Pour into a small container and let it sit until fully hardened, then keep in your purse if you like.
3. Body oil spray or roll on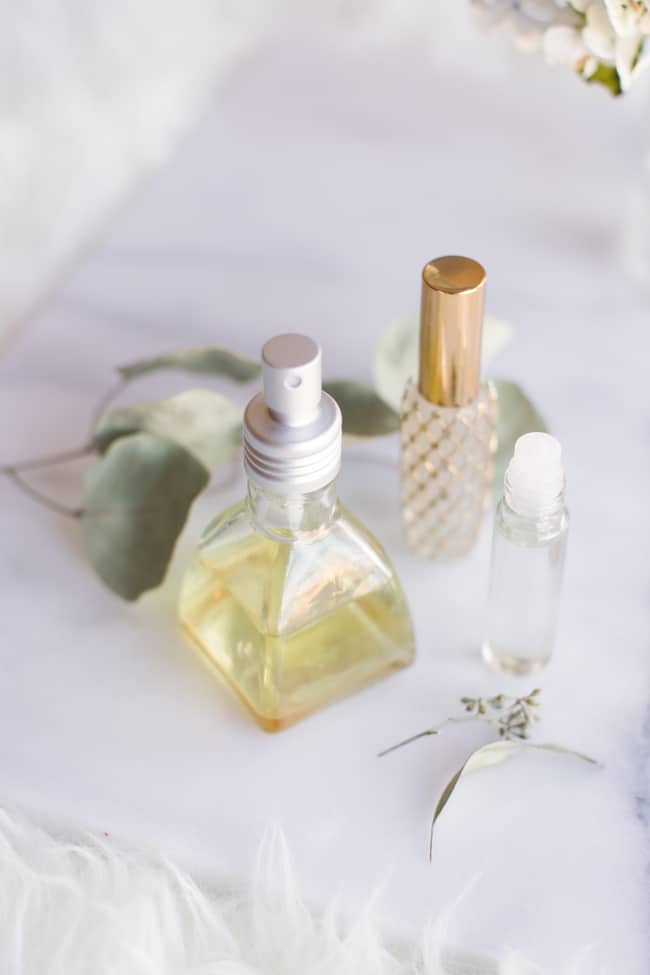 This is my favorite perfume method because, well, it's easy. Pour carrier oil into a glass bottle (ours is from Rail19). I like jojoba because it feels great on the skin, has a long shelf life and doesn't have a competing scent.
For every tablespoon of jojoba oil, add about 10 drops of your essential oil blend. This can vary depending on the essential oils you use (I went way overboard on clove initially with this man magnet spray). So start slow and add more later if needed.
4. Botanic Infused Cologne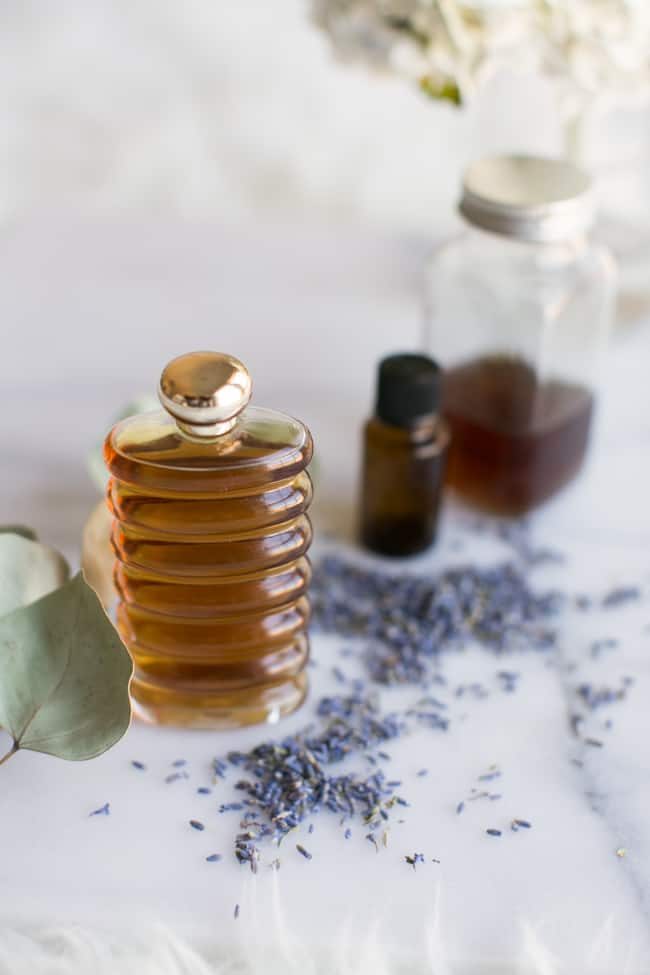 Making an infused cologne is fun because you get to watch it develop. You can infuse dried herbs and flowers or use fresh if you have extras in your garden. Above is a lavender vanilla infusion.
I used the same technique from these botanic colognes, which is basically combining herbs with vodka and letting everything sit for a couple of weeks. Then strain out the herb bits and put the liquid in a pretty container. You can layer in additional scent like you would if making perfume from essential oils if you want a stronger smell.
Have you experimented with perfume making? What's your favorite method?
201