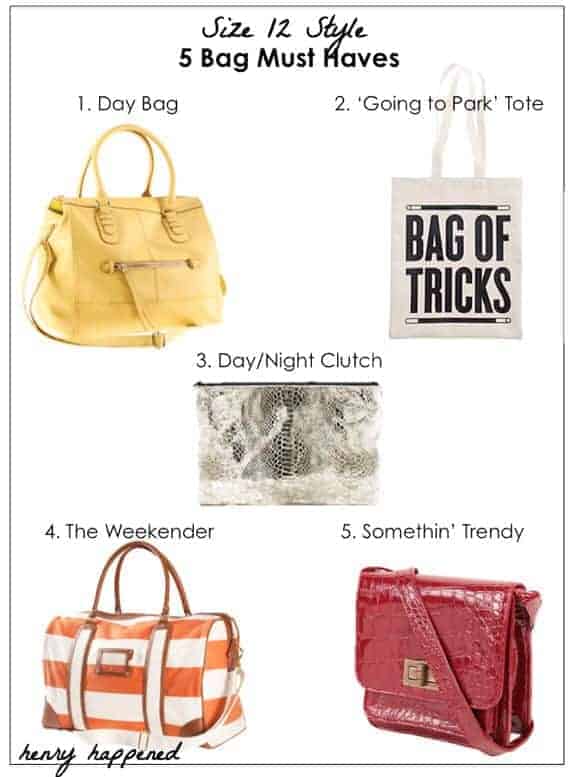 I am so bored with my current purse that I just can't stand it. It's black, boxy and after wearing it every day for months I can hardly stand to look at it.
I've been thinking of giving my 1-purse wardrobe an overhaul. I mean, why stop at one? Here are 5 bags every girl needs:
1. The Day Bag: Must be roomy enough to carry at least 2 diapers, snacks and half a dozen Thomas trains. (I refuse to carry a diaper bag.) Because of this abuse it seems silly to pay big bucks. Imitation leather is fine by me, and I love the buttery yellow of this one from H&M.
2. 'Going to Park' Tote: Also known as the Market Tote for looking stylish at the weekend farmer's market.
3. Day/Evening Clutch: I wish I could sport a big clutch every day – they look so sleek and sophisticated. But a girl still needs a fun option for date nights.
4. The Weekender: A roomy bag – with colorful stripes! – for weekend trips. I totally picture myself in a convertible with a headscarf carrying this bag.
5. Somethin' Trendy: Don't you love the trendy mini cross body bags? I would love a bright red one for $16.
How many purses do you own? How often do you rotate them?
0