Do you ever feel like you have the attention span of a goldfish? Ever since I started working from home, my ability to focus has gone from poor to almost non-existent. With cellphones, TV and a never-ending to do list calling my name, I feel like there is always something that needs to be done. Not only does all this distraction create a constant feeling of FOMO, but life just doesn't work right when big goals and important tasks fall by the wayside. Thankfully a few small lifestyle changes may be all you need to get back on track.
5 Habits to Help You Regain Your Focus
Here are 5 daily habits to help you regain your focus so you can get the important stuff done in less time.
1. Diffuse essential oils
Aromatherapy is one of my favorite ways to create a focused, productive environment. Thanks to their energizing and mood boosting properties, essential oils can help you work more efficiently and stay alert longer.
To make a focus-boosting blend, simply combine the following essential oils in a small dropper bottle and give it a good shake:
10 drops bergamot
5 drops lavender
15 drops grapefruit
5 drops basil
If you're preparing for an intense day at work or need to focus on a task, diffuse 4 to 5 drops while you work.
2. Replace coffee with a focus-enhancing supplement
Back in the day I used to start my mornings with a giant cup of coffee. It was the only way I could feel like I was a fully-functioning member of society while running on very little sleep. But once the initial buzz of coffee wore off, I was left reaching for sugar, snacks and soda to regain my focus. It was a never-ending cycle that I couldn't kick.
But the real problem? It never worked that well to begin with, and I was often left feeling more drained and frazzled than when I started.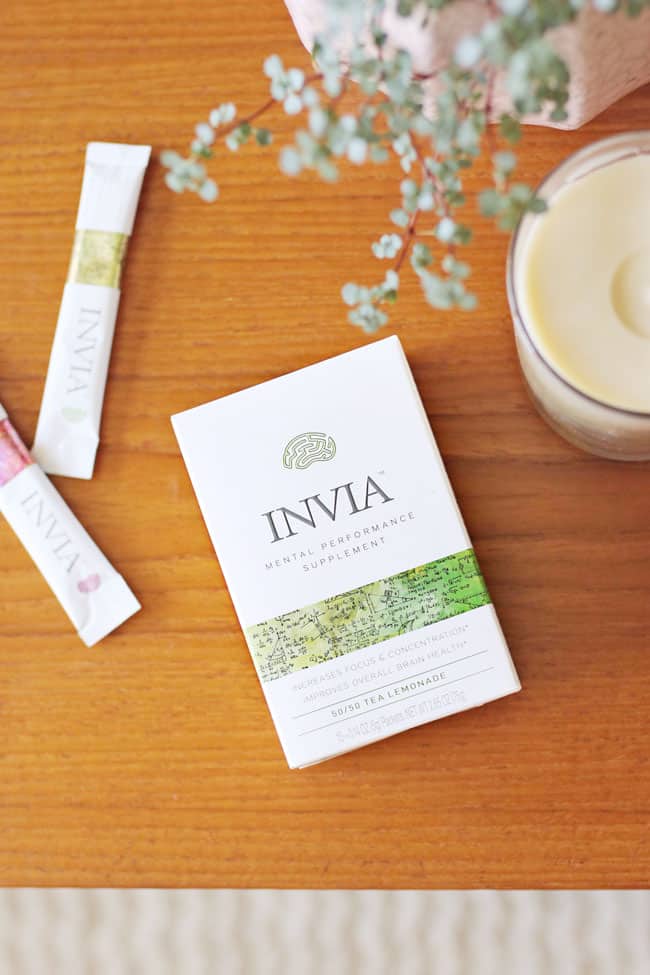 Now whenever I need to feel on top of my game I reach for INVIA, a focus enhancing supplement, instead.
Unlike coffee, INVIA was specifically designed to increase brain function, not just energy. In addition to caffeine, it uses ingredients like Cognizin® Citicoline, ornithine, and vitamins E, B6 and B12, to enhance memory and concentration, release stored energy and fight free radicals.
I have noticed that simply adding one or two glasses of INVIA to my daily routine helps keep my mind sharp and my energy levels up—all without the jitters and blood sugar crashes that come with coffee. If I have an especially busy day, I'll drink it first thing in the morning so I can hit the ground running. Other days I like to tuck a few packets into my gym bag and drink a glass after I work out. Not only does the brain enhancement help me get ready to tackle my day, but INVIA actually adds to my daily water consumption so I feel hydrated and energized after a tough workout.
And since INVIA comes in portable single-serving packets, it's perfect for stashing in your purse or at your desk for a quick pick-me-up. All you need is a bottle of water and you can drink it on the run. INVIA also offers a subscription service, so it's one less thing you have to worry about.
3. Practice yoga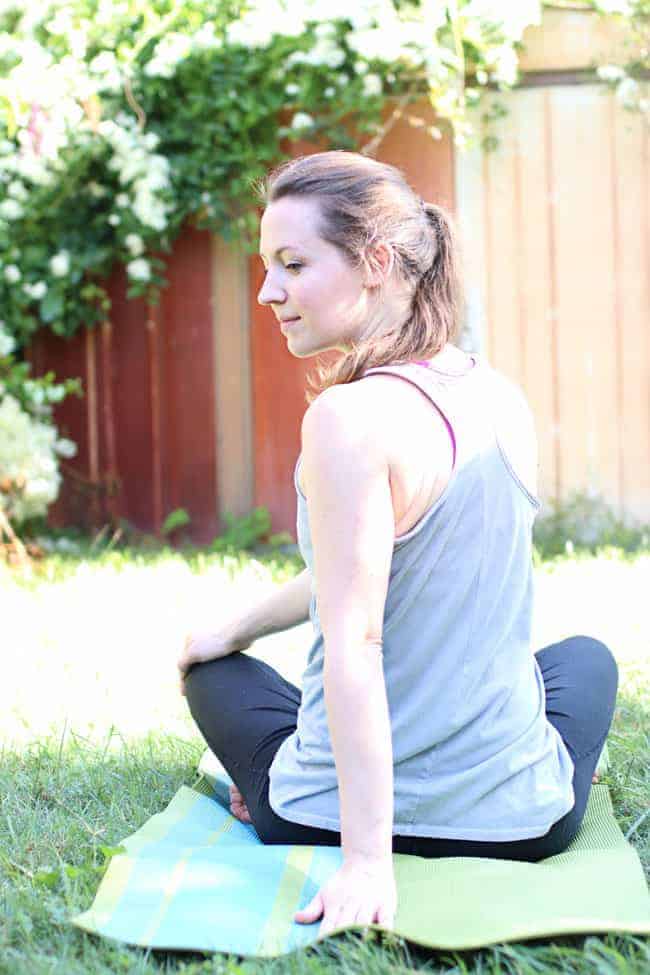 Yoga is an awesome way to regain and maintain mental focus. While the postures themselves help to calm your mind and relax the body, it's really the breathing exercises that help improve focus. Next time you're easily distracted and need a boost, choose an easy pose like downward dog or child's pose and focus your mind on the breath.
Breathe in and out slowly nine times (the counting itself may help you focus) while trying not to let your mind wander. If it does, simply bring it back to the breath. Repeat until you feel like your mind is calm and you're able to focus.
4. Add some mood music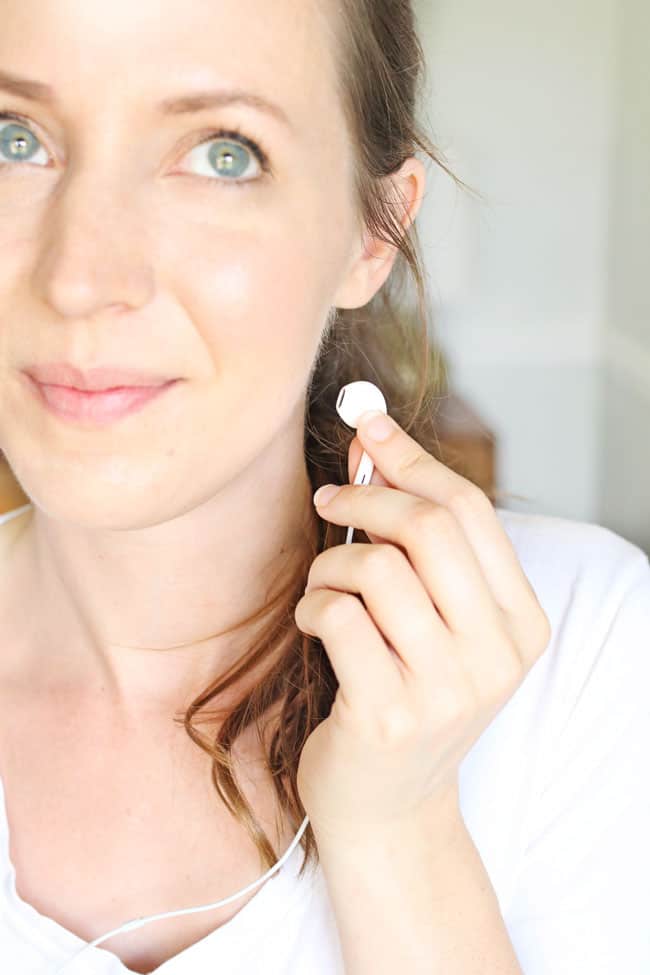 My husband swears by classical music for boosting productivity and focus. Turns out there is something called the "Mozart Effect", which suggests that listening to classical music—Mozart's music in particular—helps improve brain function and problem solving. So next time you're feeling unproductive, simply pop in your headphones and listen to Mozart's greatest hits for a quick brain boost.
5. Use a distraction list
Sometimes the best way to handle distraction is by simply acknowledging it. Whenever a distracting thought pops into your head, write it down on a piece of paper and tell yourself you'll take care of it later. Oftentimes, once a thought is out in the open it frees your mind to focus on more important things instead.
21