Turmeric is in everything these days, and with good reason: it's got beauty superpowers! Whether you whirl it in a smoothie, sip it in a tea or make a facial mask out of it, these go-to turmeric recipes for beautiful skin will make you glow from the inside out.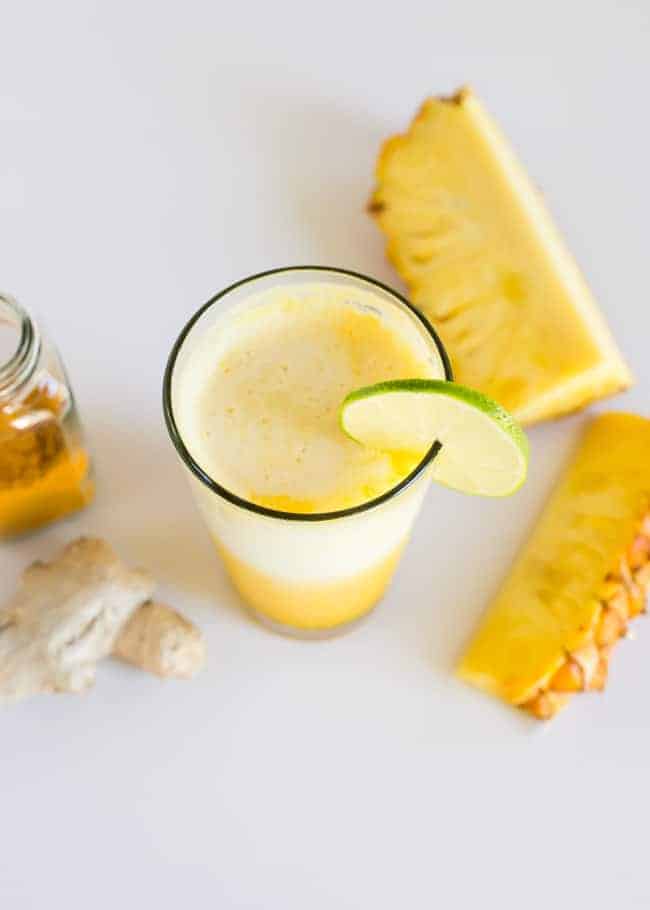 This turmeric smoothie combines hydrating coconut water with skin-loving pineapple for a healthy morning wake-up.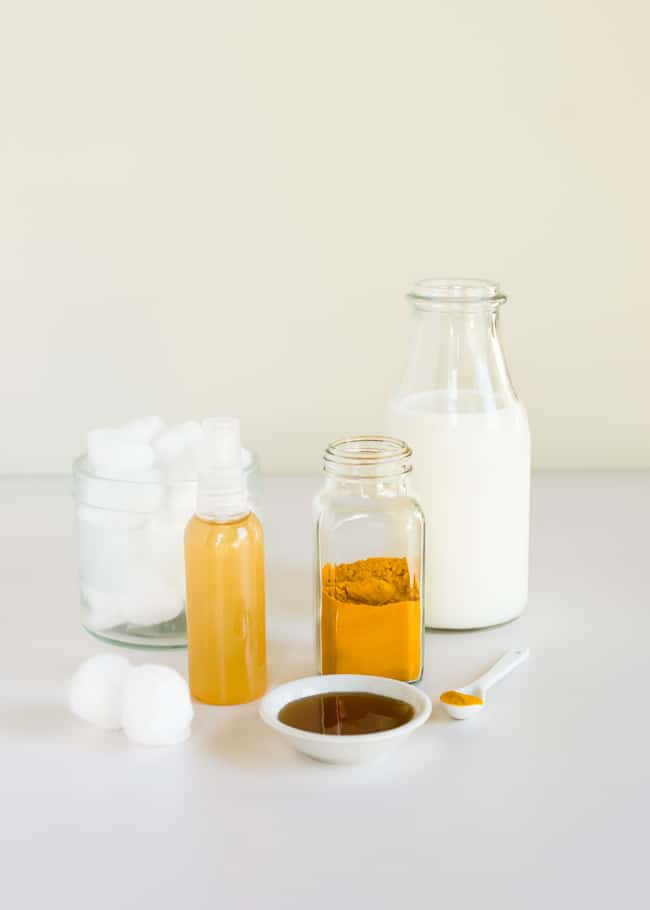 Naturally antiseptic and antibacterial, this turmeric face mask with honey soothes inflamed skin and acne.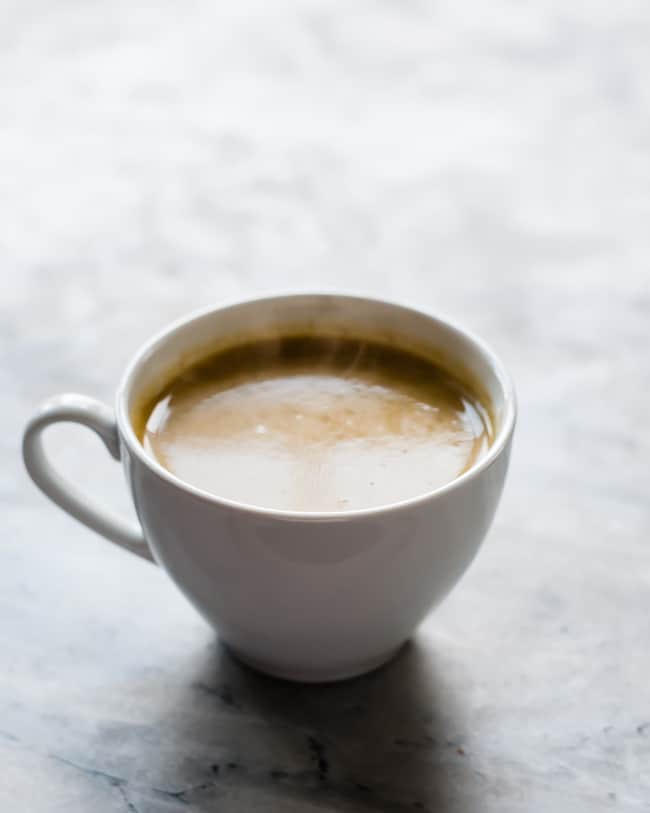 We all know sleep is essential for great skin. Beat the blues and insomnia with this soothing turmeric tea, perfect for sipping right before bed.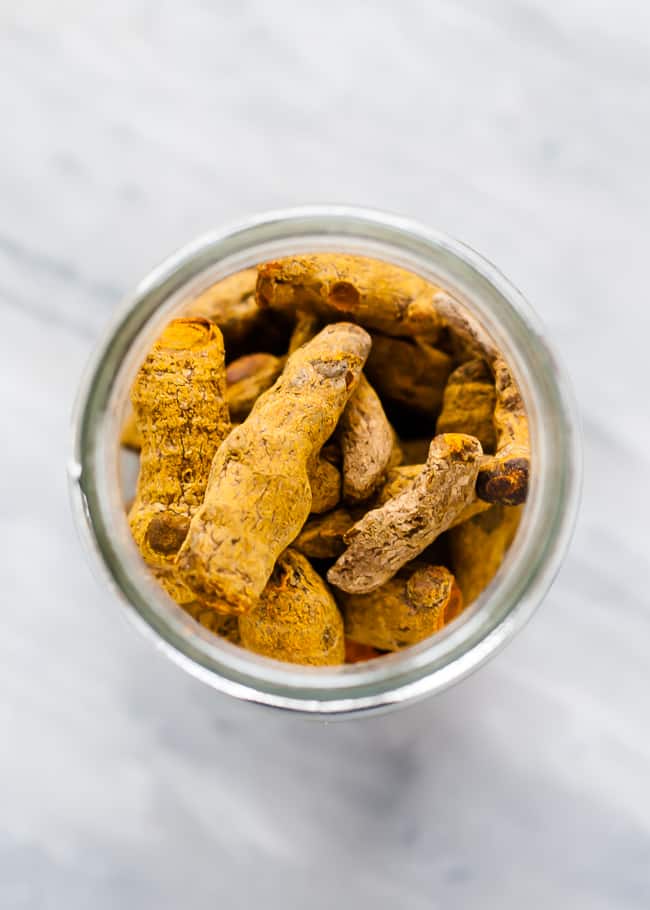 Get glowing skin, even out skin tone and reduce wrinkles with this super-easy face mask—and don't worry, it won't turn your skin orange.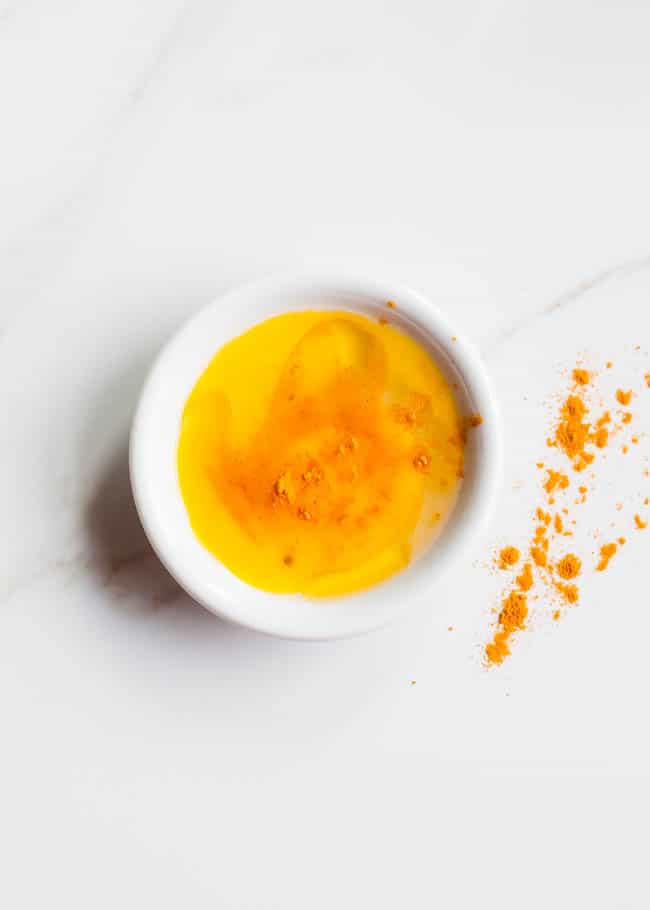 Put some egg on your face with this hydrating 'face lift' mask, which tightens skins while locking in moisture and replenishing dry skin.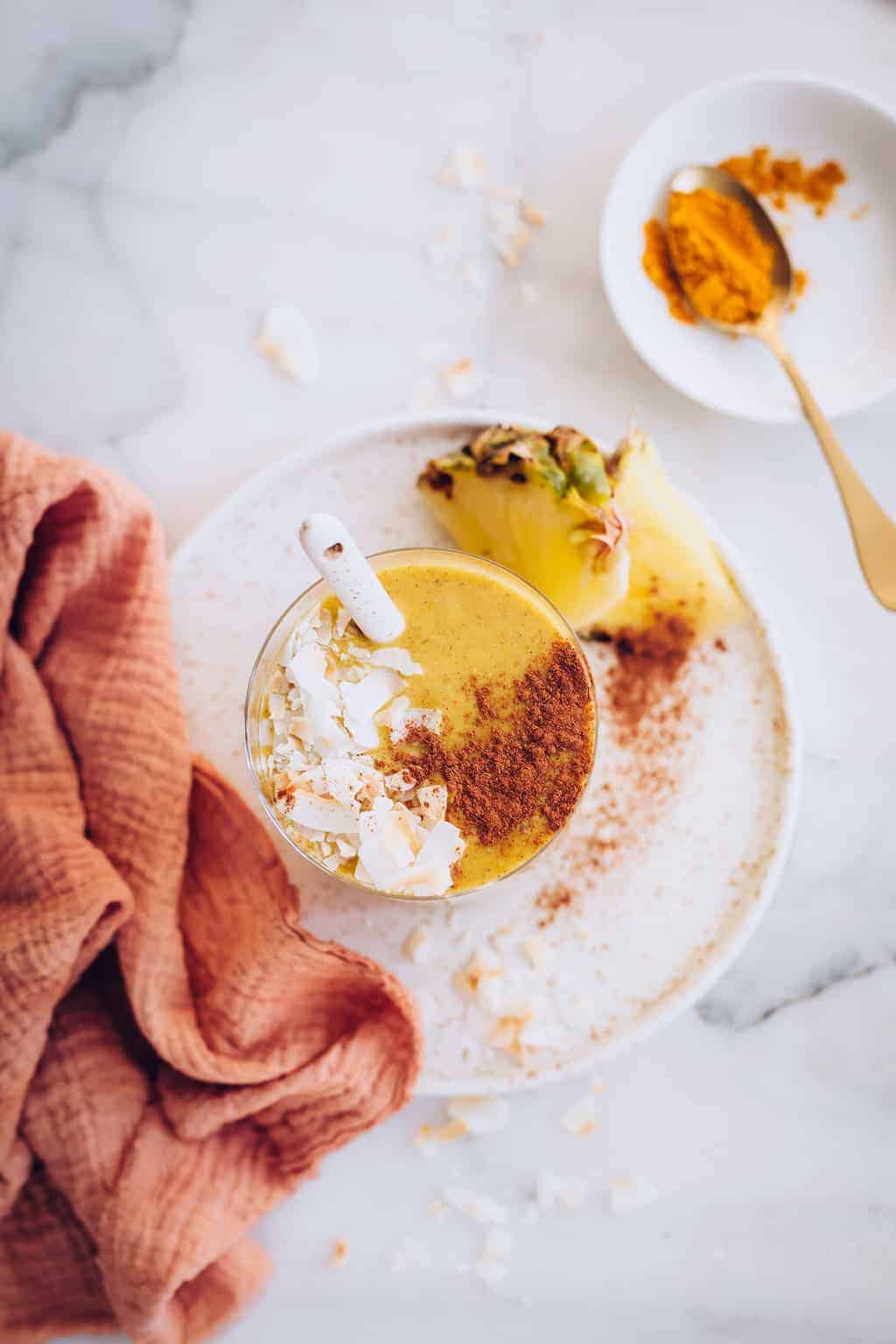 Choose either one of these anti-aging smoothies to reap the benefits of turmeric. Turmeric's anti-inflammatory properties work to reduce acne scars, reduce pore size, and calm the skin.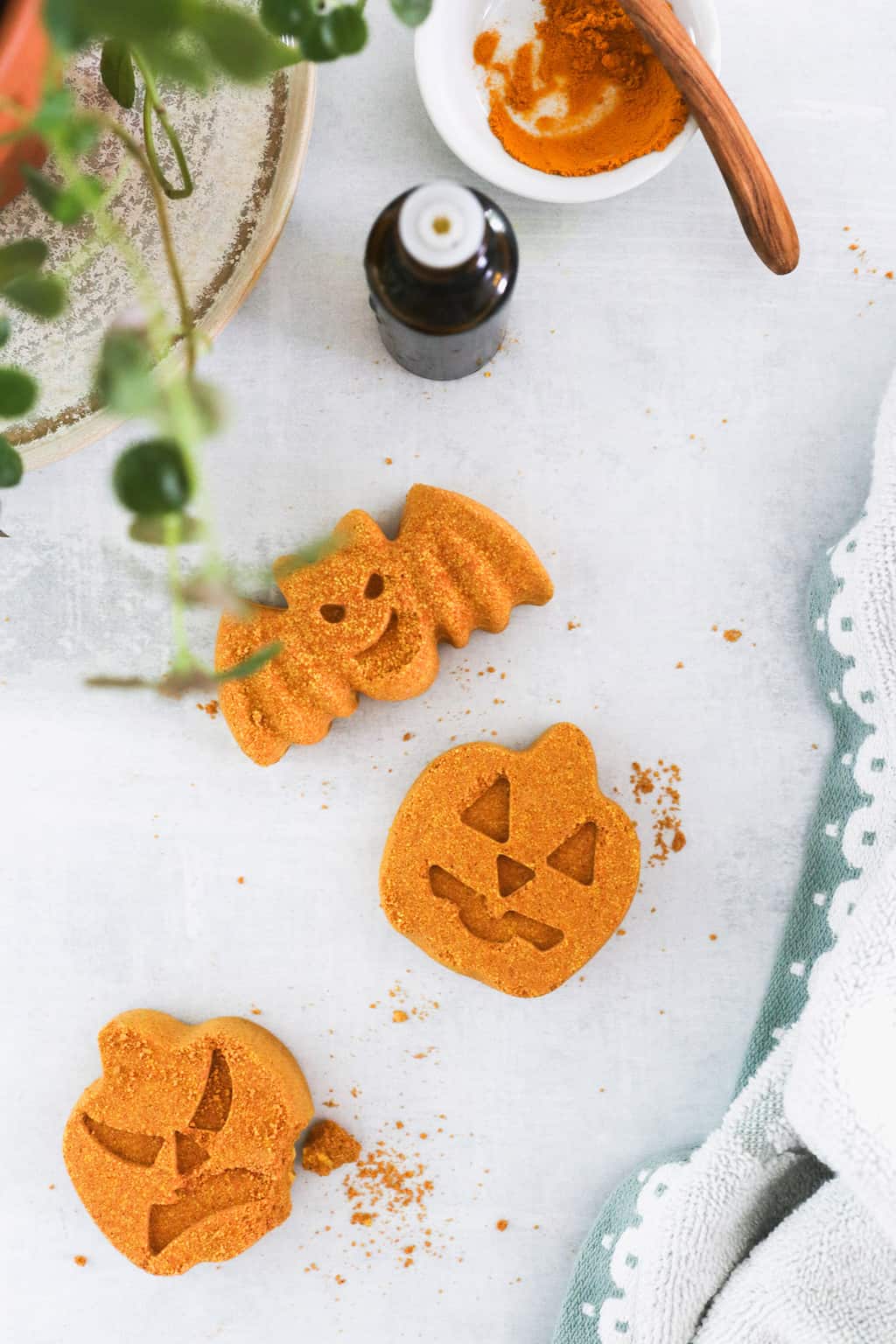 Not only does turmeric add the perfect color to these Halloween-worthy bath bombs, but it also adds its anti-inflammatory, antibacterial properties that work wonders on the skin.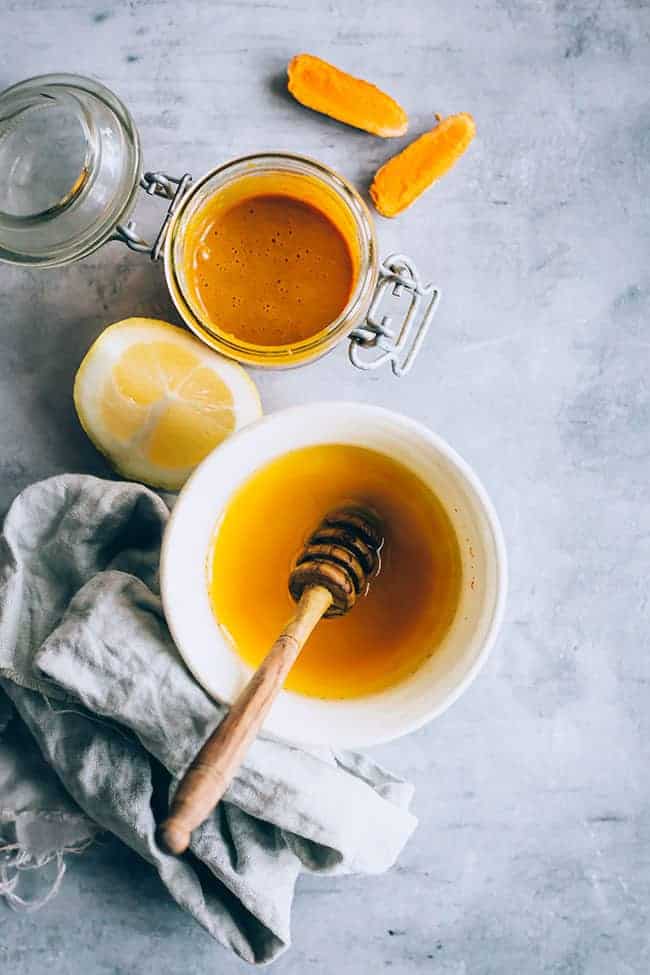 Start the day with a turmeric honey anti-inflammatory elixir and you will feel healthier day by day. Not to mention your skin will get that beautiful glow from the inside out!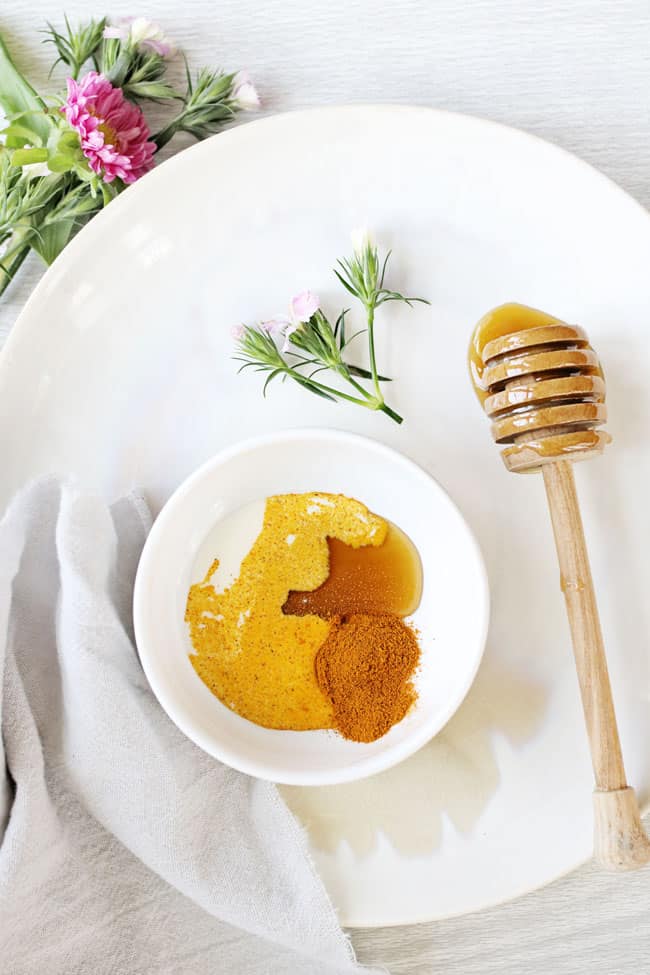 Say good-bye to redness and irritation and hello to healthy, glowing skin with this anti-inflammatory turmeric and honey face mask.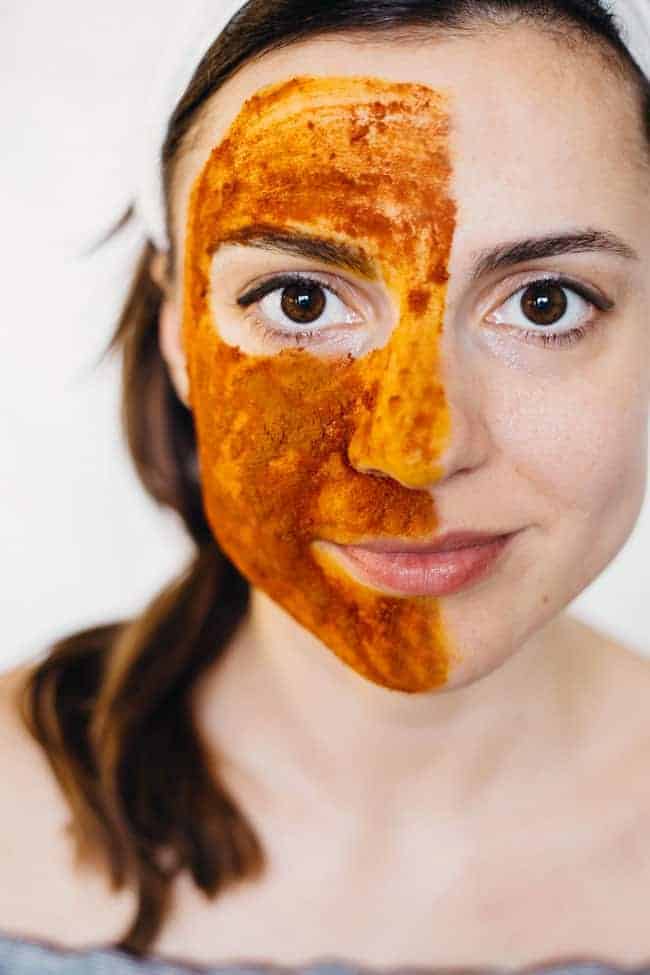 Turmeric's texture provides excellent exfoliation, and it helps regulate skin's oil production, making it great for acne-prone skin. This makes it a key ingredient in this glowing skin face scrub.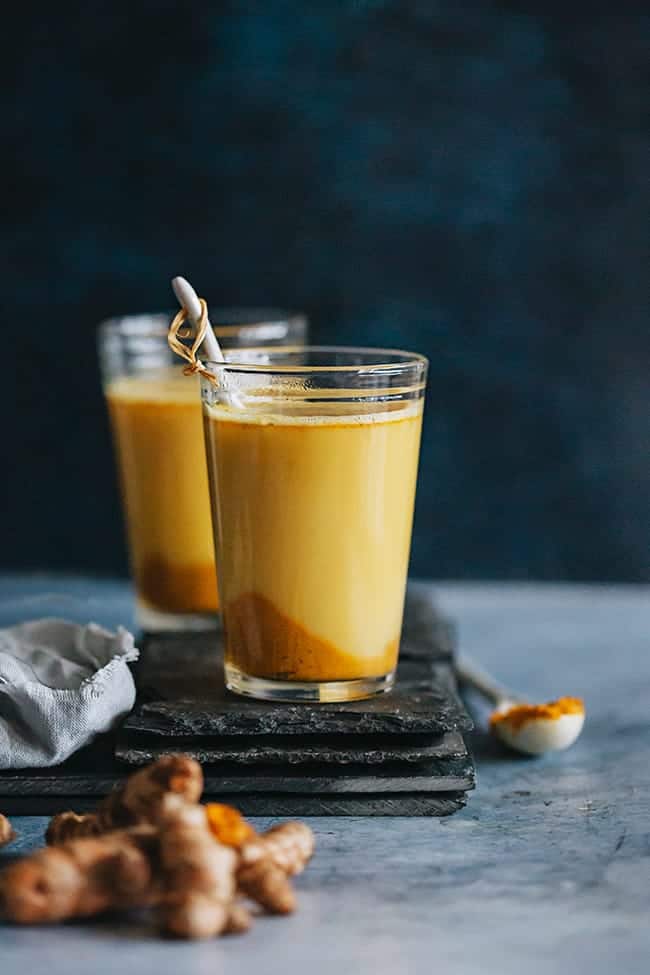 Anti-inflammatory, antioxidant and antiseptic, turmeric golden milk helps reduce inflammation while boosting fat burn.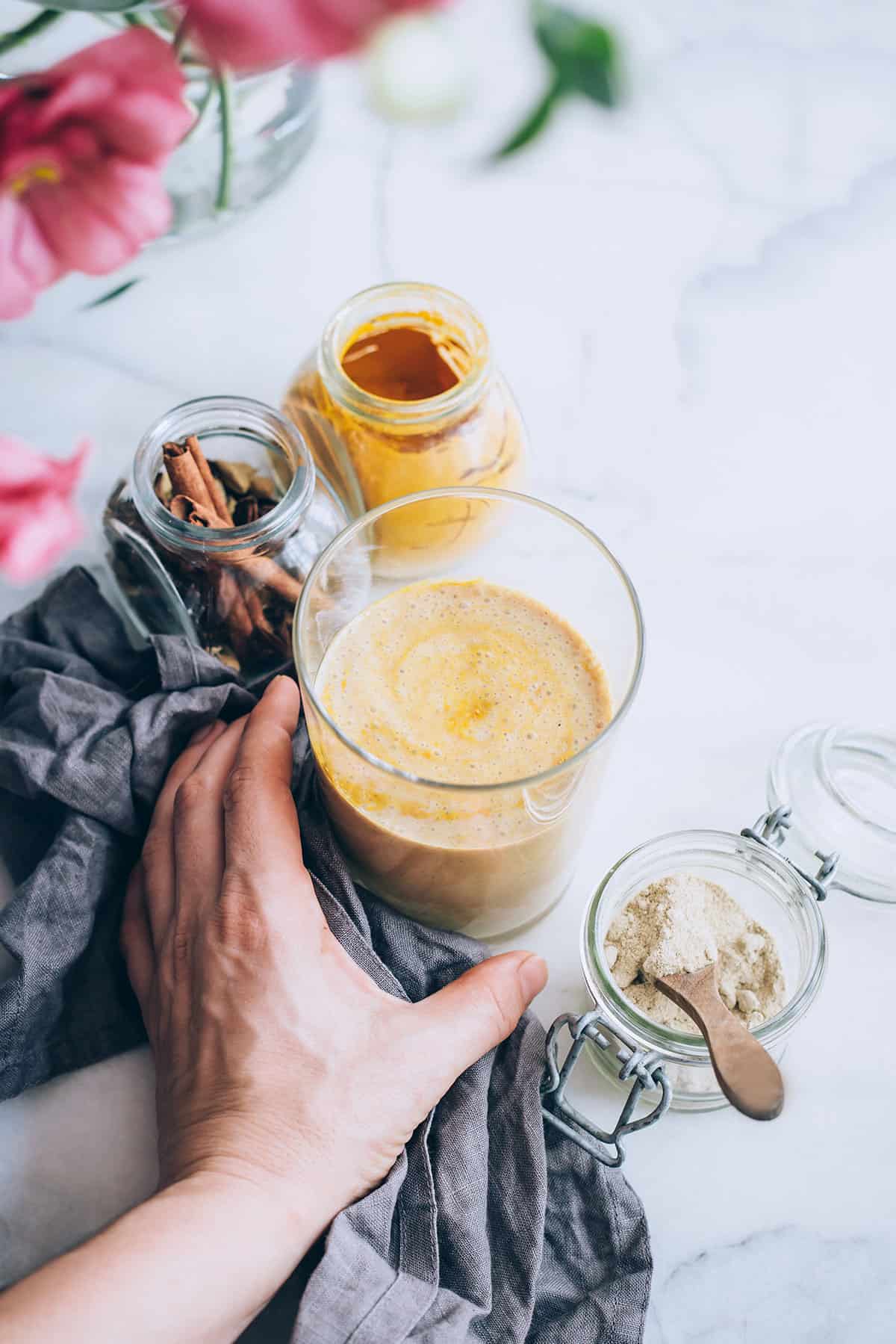 Tocos is considered a skin superfood due to its ability to plump and hydrate, contributing to collagen synthesis. It works together with turmeric in this adapt-o-latte to give you a beauty boost from the inside out.
447