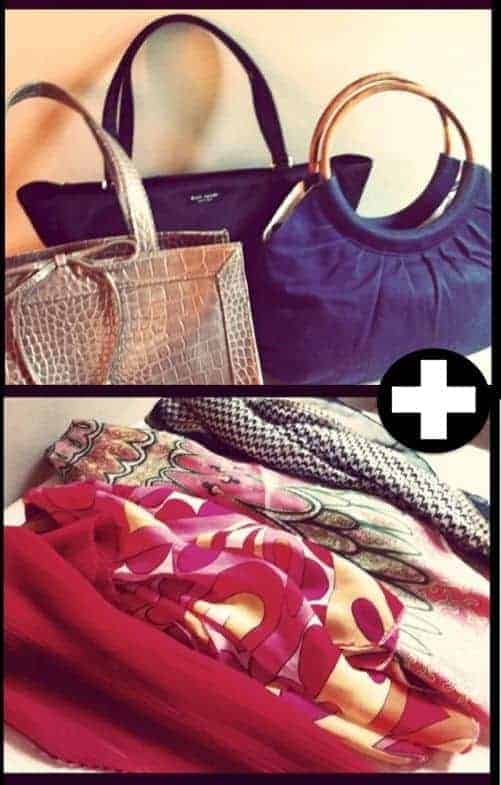 So one of my (many) flaws is that I'm easily bored. I buy things then decide I hate them a week later. Or I have grand DIY fix 'em up plans that never happen. That's why it's best that I stick to thrift stores. My Kate Spade bag – the most expensive purse I own – was a gift.
When I attempted to consign the above purses I was *turned down*! Kate Spade isn't good enough for a thrift shop??
After I slinked back to my car I decided I was crazy for wanting to get rid of my Plain Jane bags. I've been wearing my thrift scarf purchases – all for $1 or less – so why not put them on my purse?
I can have a new purse every day. $5 worth of genius! :)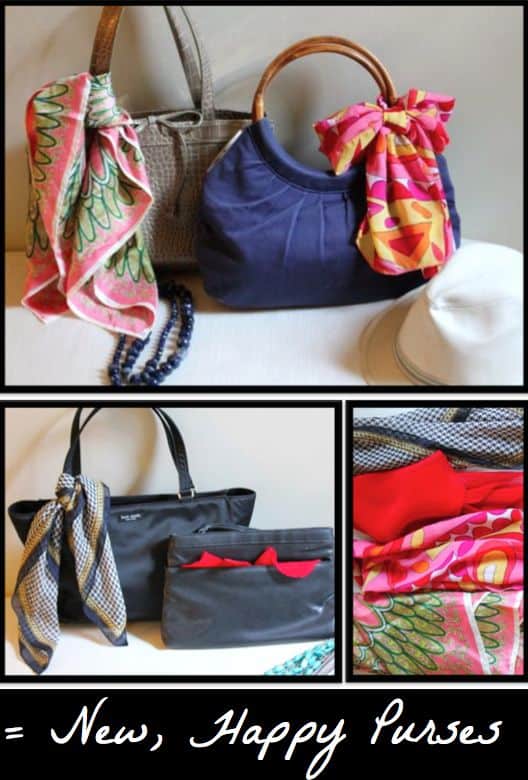 0