Anyone else have a to-do list that never seems to end? I keep pinning cool projects and never find the time to actually do any of them. But these – a collection of 5 minute DIYs – are just my kind of project! I love a pretty & simple upgrade to an everyday item, like journals or clothespins. It makes them feel special, don't you think?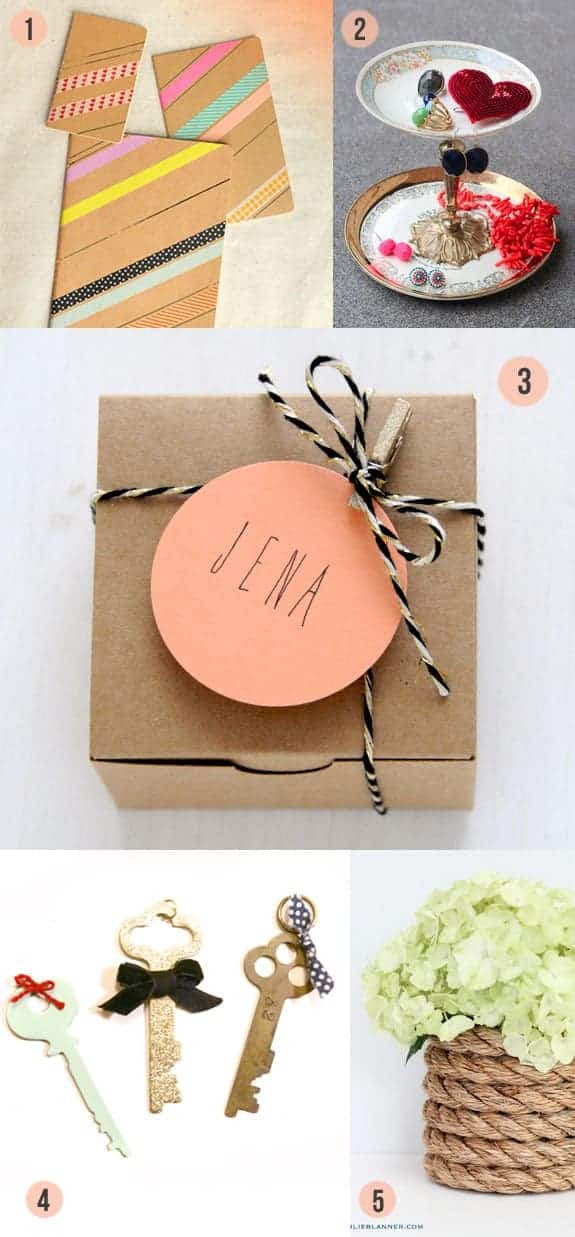 1. Journals via DesignLoveFest 2. Jewelry stand via 52 Weeks Project 3. Glitter mini clothespins via Creature Comforts 4. Vintage key necklaces via Sugar and Cloth 5. Rope vase via Coordinately Yours
And a few more links for your weekend reading!
Buyable
I'm a bit head over heels with Madewell's new denim line. So many options!
How cute are these kids' clothes by Minimal?  So glad to have found them on Penelope and Pip.
Doable
Since a girl can never have to many necklaces, I'm thinking of making this rope and chain one.
Perfect for the new school year, these snack bags are incredibly easy to make.
These braided cookies are the perfect treat for the pie crust lovers (like myself!)
Readable
I love the list of essential crafting supplies curated by Fabric Paper Glue.
Warning – these sweet motherhood moments on Little Miss Momma might make you cry.
0