Mastering make-up has always been a challenge for me. Why can't there just be simple formula that works day in and day out? Well, thank you Clarins because now there is. They've created 5, 10 and 15-minute make-up routines that are easy to apply (just use your hands!) with products that look natural and feel great on your skin.
5 Minutes to Natural
Quick and easy, this look gives you confidence to face the world when time is short. Use these four everyday make-up must-haves to create a more radiant-looking you in just 5 minutes.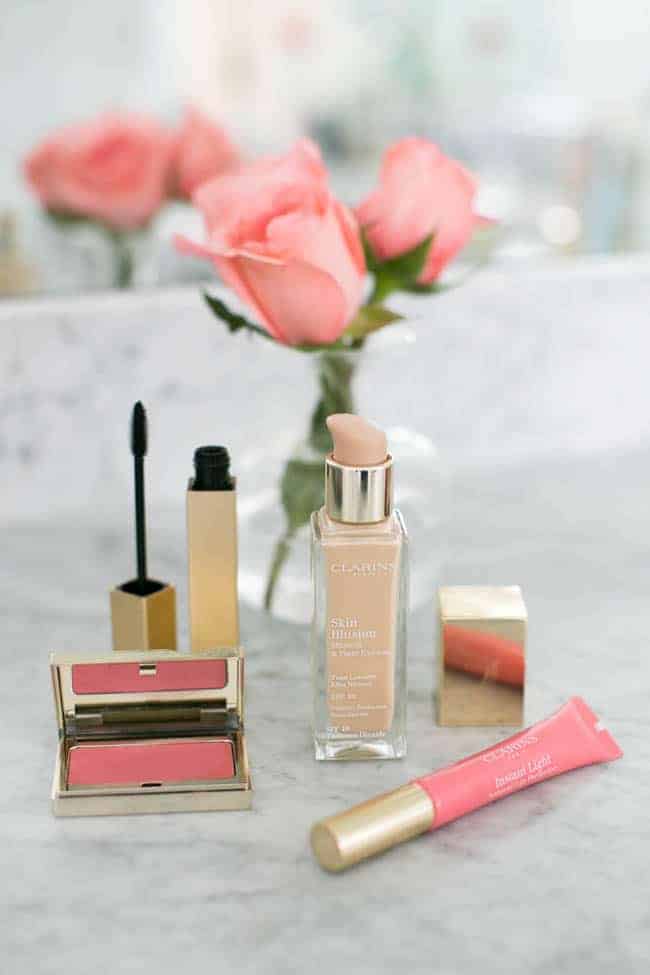 Skin Illusion Foundation SPF 10 | Multi-Blush Cream Blush shade 02 | Be Long Mascara | Instant Light Natural Lip Perfector in Rose
Clarins believes in the power of touch: Apply foundation by warming it between your hands and smooth over face and neck using outward sweeping motions. Gently press to set foundation. Apply Multi-Blush by gently patting with your fingertips to the apples of your cheeks.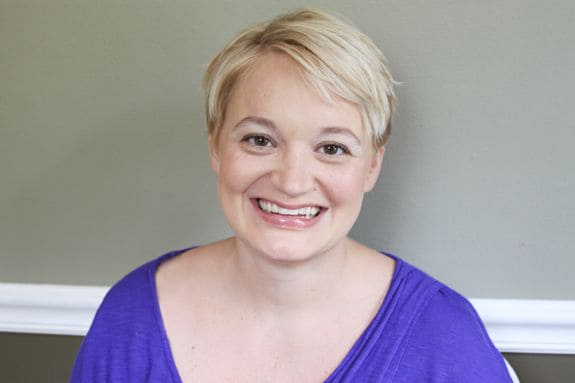 Here's my 5-minute face – with a bit of under eye concealer thrown in!
10 minutes to polished
When you have a little more time to spare, these quick-and easy essentials will have you looking fresh and polished in just 10 minutes.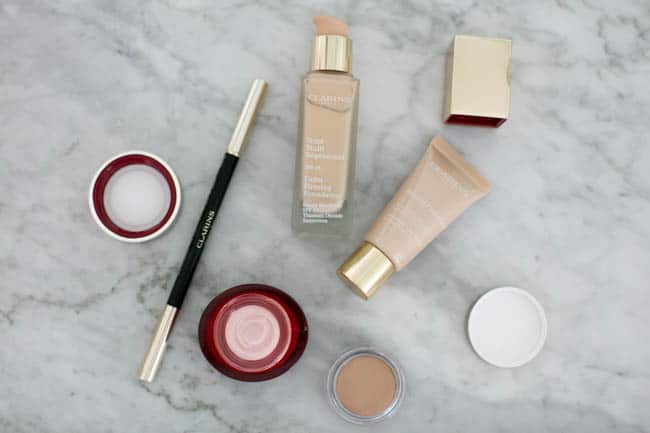 Add these to your 5-minute routine: Instant Smooth Perfecting Touch | Extra-Firming Foundation SPF 15 | Instant Concealer | Ombre Matte in 02 nude pink | Crayon Khol in black
Apply Instant Concealer by gently patting a small amount under the eyes and blend from the inner corner outward. Apply Ombre Matte Eye Shadow using your fingertip to apply evenly from lash-line to crease. Blend outward to soften. No brush needed.
15 minutes to fabulous
When time is on your side and you want to intensify your look, these make-up must-haves promise beautiful, flawless results in just 15 minutes.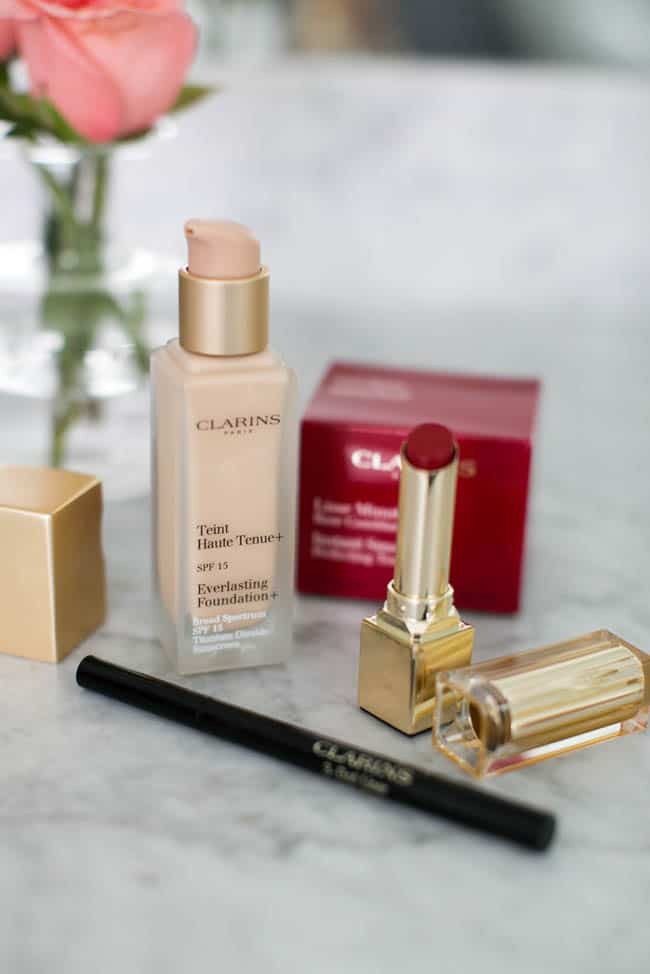 Add these to your 10-minute routine: Everlasting Foundation+ SPF 15 | Eyebrow kit | 3-Dot Liner | Rouge Eclat in Red fuchsia
Get your Free Clarins Eye Quartet Mineral Palette
To take your Natural, Polished or Fabulous look to the next level, add Clarins Eye Quartet Mineral Palette for instant glam. Receive a full-size for FREE when you spend $50 on any item from the 5, 10 or 15-minute make-up routines.
Win an Instant Light Lip Protector + a $50 Visa Gift Card
0