This summer we've been working hard on toning our arms. I'll be the first to admit that arms are probably my least favorite part to tackle in the gym. I usually focus on ab and leg work, underestimating the importance of working out my arms. But the truth is, all of our muscles need exercise, and doesn't that sundress look even better with toned arms?
5 Toned Arm Exercises
We've already talked about exercises for arms using resistance bands, so we're switching it up a bit this time with weights. But don't let that scare you off–use lighter weights if you're not used to doing these exercises. As long as you're using them properly, exercising with lighter weights to start off with can be just as beneficial as using heavier weights once you're more advanced.
These 5 simple arm exercises are designed to work all of your important arm muscles: biceps, triceps, and deltoids. It's good to have a couple different weights because each exercise will feel different–perhaps curls are a little easier for you, so you may want a heavier weight, for example. And best of all, you can do these from home!
1. 1-Foot Bicep Curls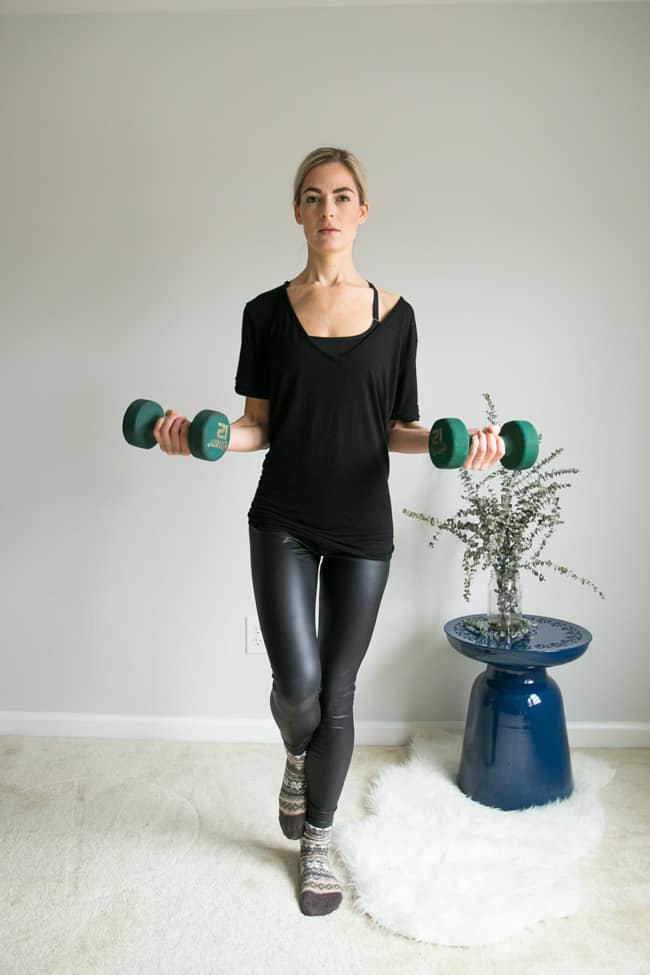 Start balanced with one foot slightly lifted and the other leg strong (be mindful not to lock your knee). Hold your weights at arms length with hands facing forward and elbows close to your body. Exhale and lift the weights to your shoulders. Inhale and hold for a brief pause at your shoulders. Slowly lower the weights to the start position and repeat with your opposite leg lifted.
2. Squat Press

Grip one weight on its sides at chest level. Exhale and squat down, keeping feet forward and knees at a right angle over your feet. Inhale and slowly raise your body and weight upwards into a standing position, with your weight moving over your head. Arms should remain fully extended forward as you lift your weight. Briefly pause with your weight over your head and exhale back into your squat, keeping the weight close to your chest on the way down.
3. Tricep Dip

Standing tall and firm, hold your weight behind your neck with your hands under the top of the dumbbell. Elbows should be bent. Keeping your hands in the same position, slowly lift the weight until arms are fully extended over the head. Briefly pause, and bring the weight back into your start pose. The entire motion should remain behind your neck and back, working your underarms.
4. Overhead Shoulder Press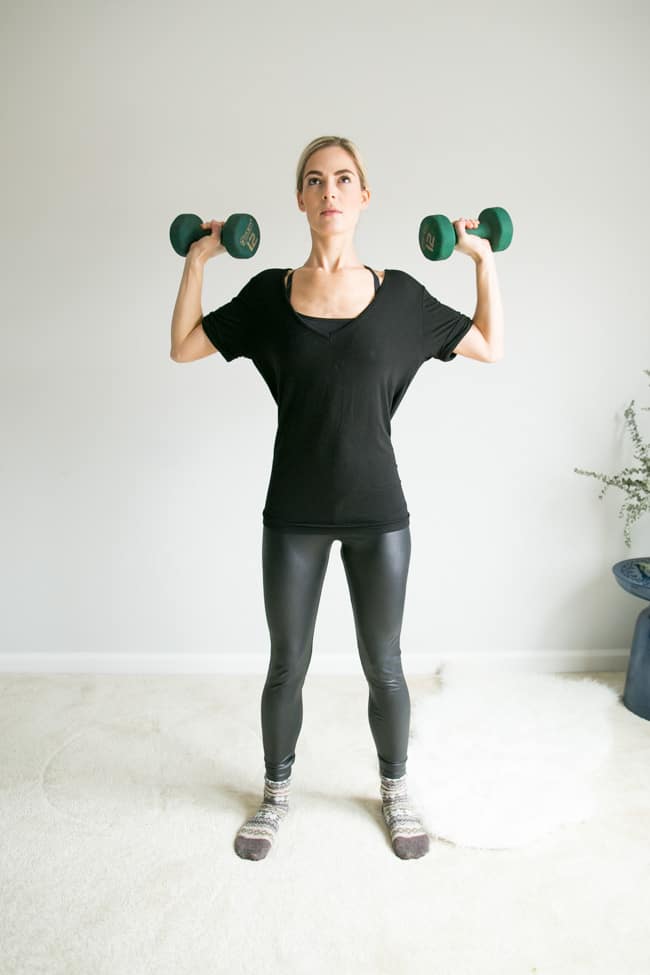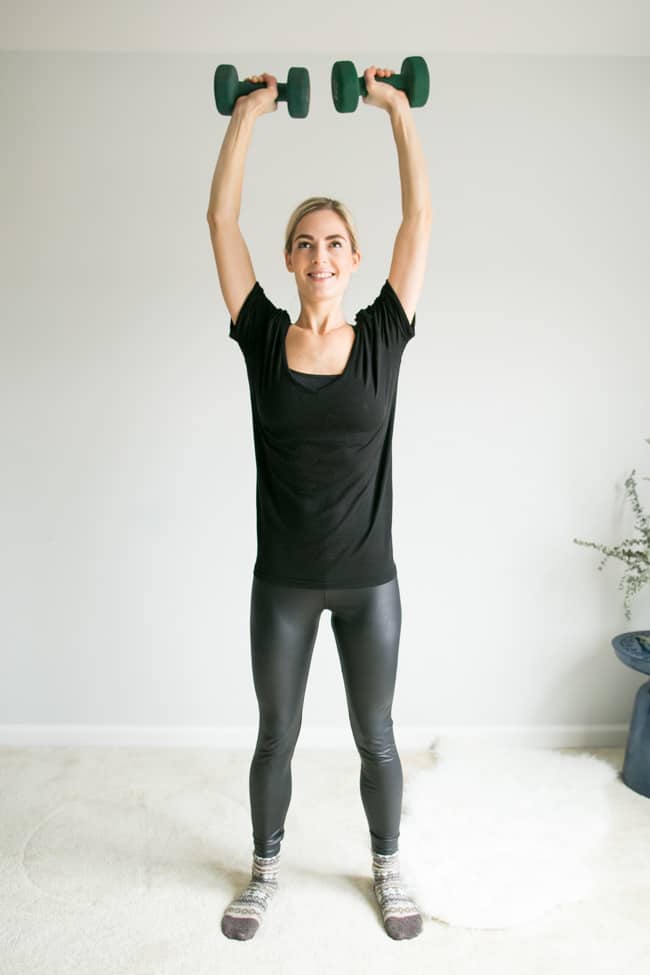 Begin with arms at a right angle with hands facing forward. Keeping your hands facing forward, slowly lift your weight straight up until your arms are fully extended. Briefly pause at the top and bring the weights straight down, back into your right angle position.
5. Pushup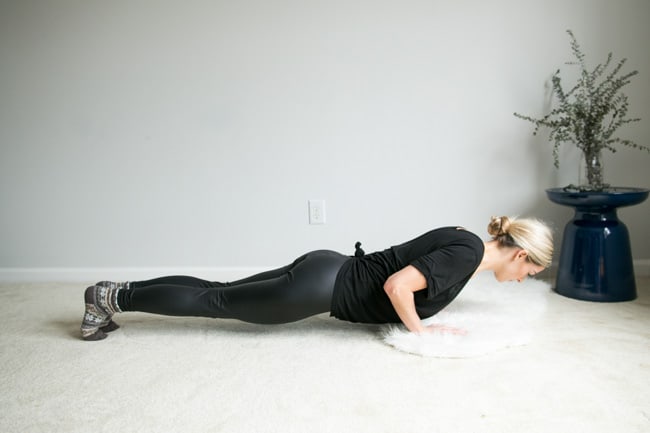 Lay face down on the floor with hands under your shoulders. Evenly distribute your weight through your fingers and slowly lift your body until arms are fully extended and feet are flexed. Slowly lower all the way to the floor. Repeat. If your wrists hurt, try putting a mat under your body or hands.
Do one round of 12-15 reps of each and then repeat. If it's too much for your arms, do some ab work between the two sets.
4