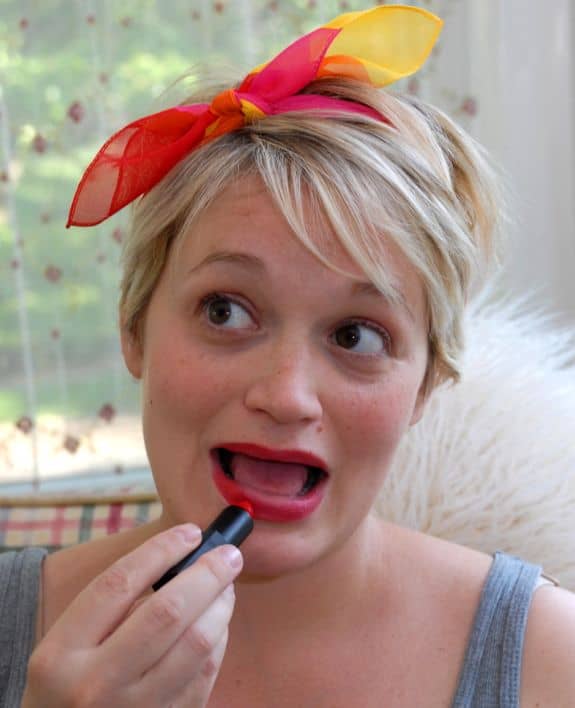 Bright lipstick has become my new best friend. And I went nuts last week trying new shades at Sephora and stalking Walgreens for cheaper versions. (It's a good thing they have an awesome return policy.)
But matte, long-lasting lipstick wreaks havoc on the lips – and a cakey, dried out smile is so not pretty. So I did a little online research and asked the ladies at Sephora to dish a few tips on how to prep your lips for wearing bright shades.
1. Start by exfoliating.
Grab your coconut oil and mix it in your hand with a little sugar. Scrub your lips with your finger and then rinse. Note: this is a great time to give your hubby a smooch – your lips will feel all plump and kissable and you'll smell like a yummy cocktail.
2. Moisturize with lip balm.
You want your lips super moisturized so swipe on some Chapstick or other lip balm to keep 'em soft.
3. Dab on a coat of foundation.
This was a revelation to me! A base coat of foundation helps the color stay on longer and maintains the true lipstick color. And your lipstick won't settle into your lip lines (so gross).  So skip the lip liner and use a little foundation instead.
4. Stick with a matte shade or a long-lasting formula.
One of the more irritating aspects of bright lipstick is that it tends to disappear as soon as you eat or drink anything. So a bright lip gloss will probably look the way you want it to for about 60 seconds.
Regina turned me on to Revlon's ColorStay Ultimate Liquid Lipstick and it is crazy long-lasting. This is my favorite shade – Top Tomato.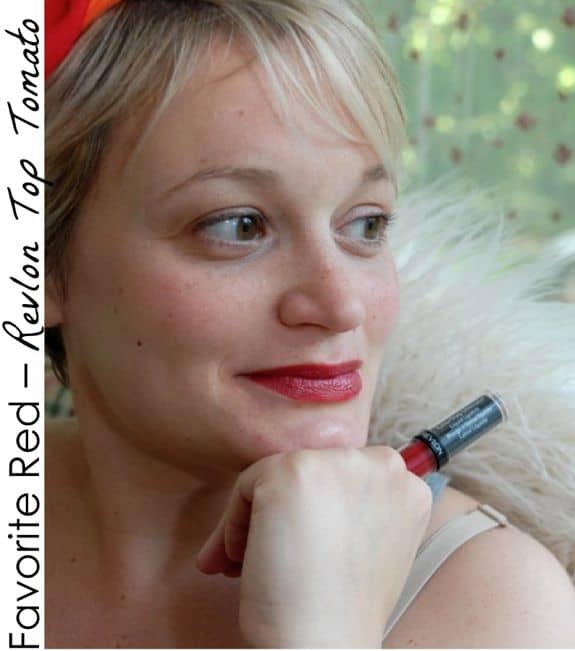 5. Apply gloss in the center of the lips.
I dab of bit of clear gloss to the center of my lips. It keeps lips from feeling dry and enhances the color.
6. Don't be afraid to try the trendy shades.
If I was wary of hot pink, then I was completely skeptical of purple. But I love it! It looks great on non blond/fair complexions too so give it a try. This is Lancome Rouge in Love in Violette Coquette.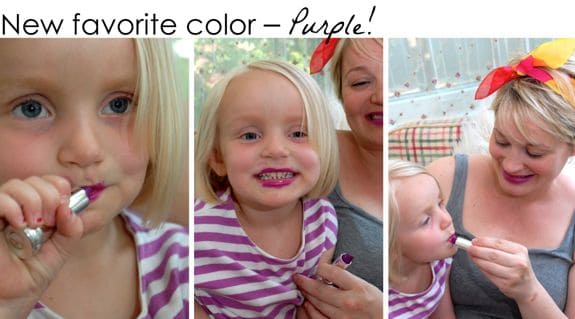 1