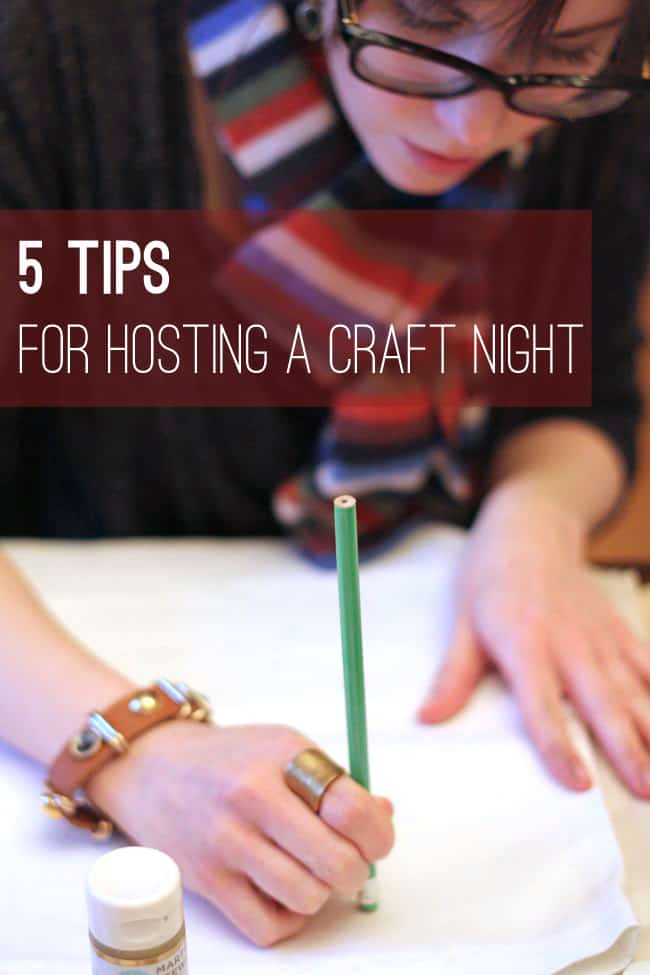 I don't showcase it much on the the blog, but I love to entertain. Pulling out the fancy dishes and cooking up a yummy meal for my family is such a kick. Usually I'm too crazy to remember the camera – how can anyone host a party and take pictures? Yeah, not me, apparently. But I recently hosted a craft night for some lady friends and it was a hoot. I snapped a few (not so great) pics and wanted to share my tips for hosting your own girl's craft night.
1. Keep it simple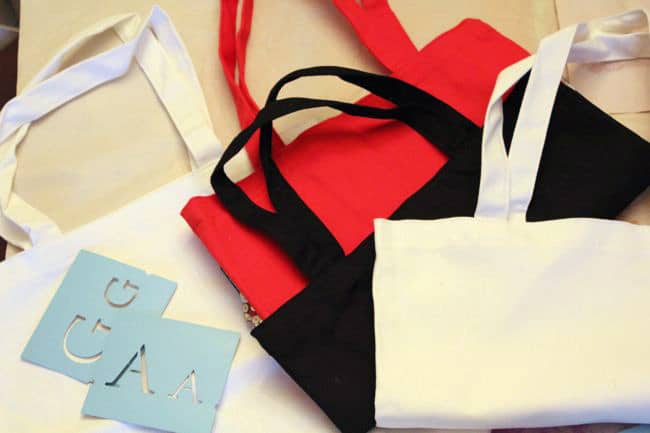 Don't get caught up in having a "theme." Or going wild with cooking, decorations and cleaning. Pick one activity, gather your materials, and just let it happen. Tote bags were a hit because no instructions are required.
2. Fill 'em up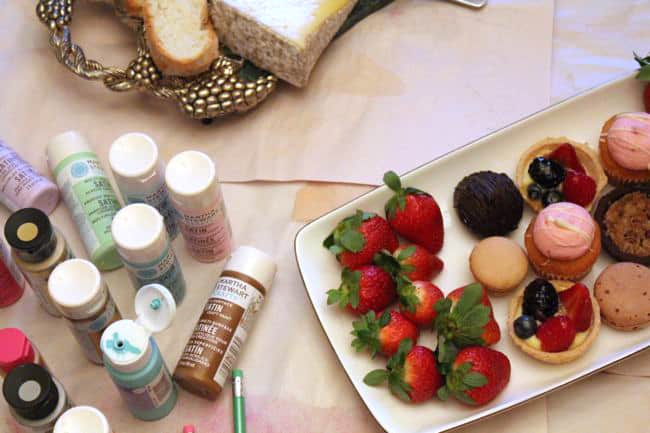 While I enjoy cooking, craft night is not the time to be slaving in the kitchen. So go pre-bought all the way! A tray of mini pastries and fruit along with bread and cheese is perfect. Both are quick and delish.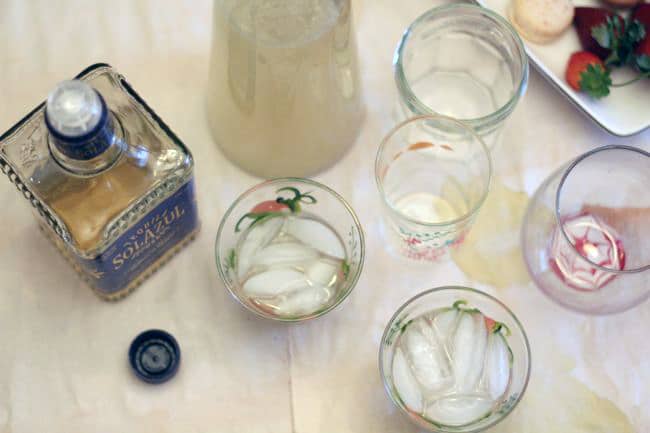 Honestly, crafting gets really creative after a cocktail. And while you want folks to loosen up you don't want to spend the night playing bartender. So pick a fun drink – I dubbed my margaritas the "crafternoon delight" – and make a pitcher. Lipton Iced Tea provided yummy 100 Calorie Half & Half and Diet Green Tea Honey Ginseng, that are tasty and guilt-free.
3. It's not really about the craft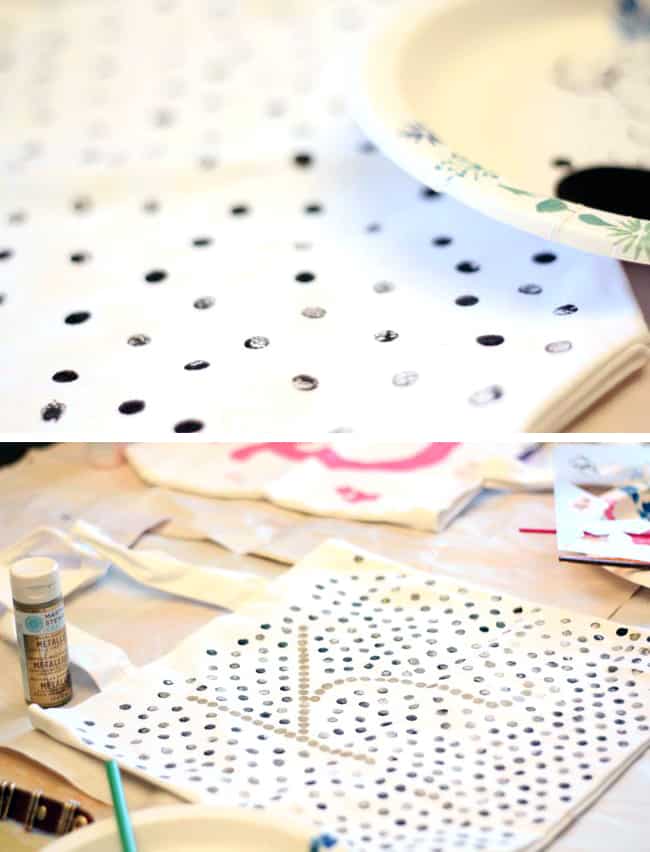 I take Henry to an art class once a week, and it's always funny to watch the moms hover over their kids. They just can't help themselves from directing and criticizing their 3-year-old's finger painting. But for one night, let it go. It's not about creating a craft masterpiece – pencil polka dots are just fine. You can't screw it up! Because it's not about the craft, it's about spending time with your girlfriends.
4. Have a plan for the kids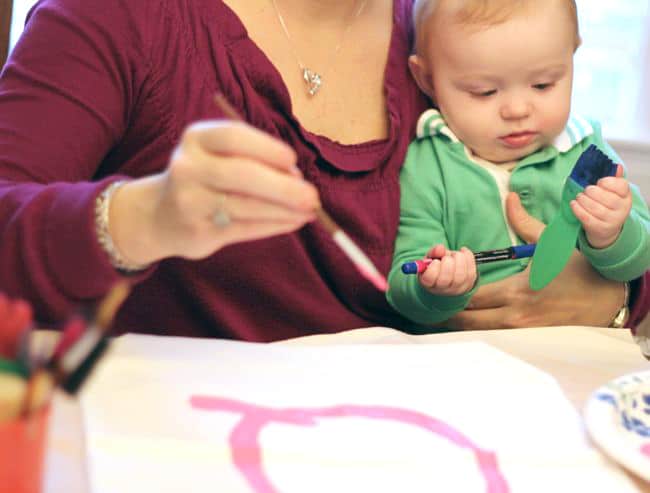 If possible, put the kids to bed early. Or have dad take them for the night. Sam might just be the cutest little artist ever, but it's impossible to relax and enjoy yourself if the kids are underfoot.
5. Enjoy the final product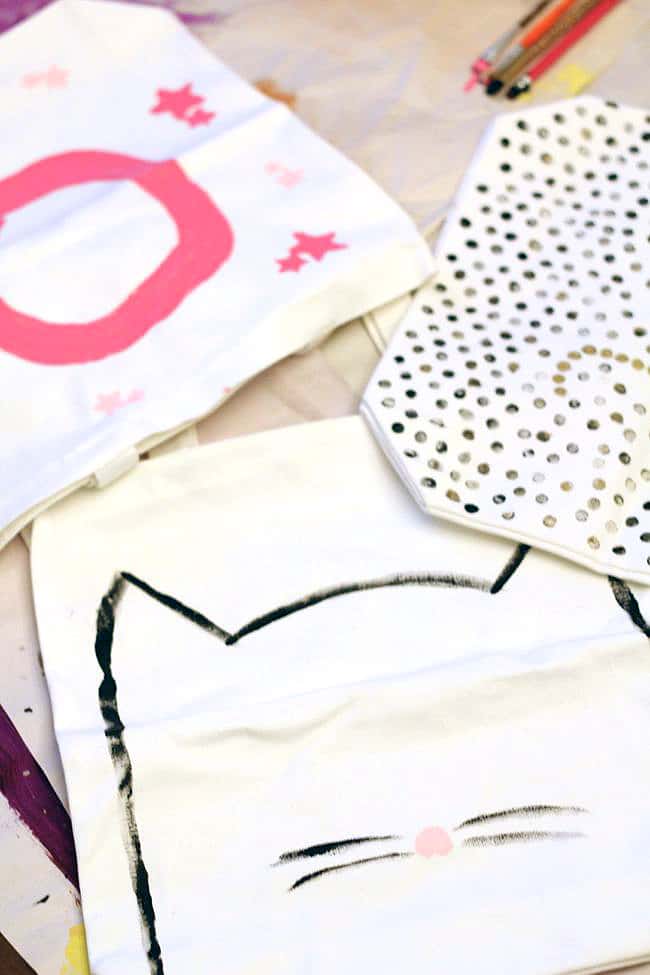 Take a moment to look around and enjoy your girlfriends' laughter. Have (another) drink if you're still uptight about the toys on the floor or your lack of crafting skill. And at the end of the night, watch how excited your friends are about their new tote bags.
Are you overdue for a girls night in? Moms don't get to do this often enough! I'm already planning my next party – a Guitar Hero competition!
9