The holidays are the perfect time to host a craft party. Things like decorating ornaments or making wreaths are just more fun done with the gals. I recently hosted a party for adults and kids that was 1 part epic craft fail and 1 part epic craft success. Here's what I learned to help you avoid my mistakes!
1. Kids' crafts shouldn't require adult supervision
In my head the kiddos joyfully decorated cookies and made gorgeous gingerbread houses while the moms chatted and sipped wine. And that craft happened – it just ended up more in the 'craft fail' column. After much adult intervention, trial and error (and even a few tears), the houses were built, but man, it stressed me out. Lesson learned: kids crafts should be doable – by kids. Have your own kids do a trial run to help anticipate the problems they will inevitably encounter.
2. Keep food simple – Finger foods are okay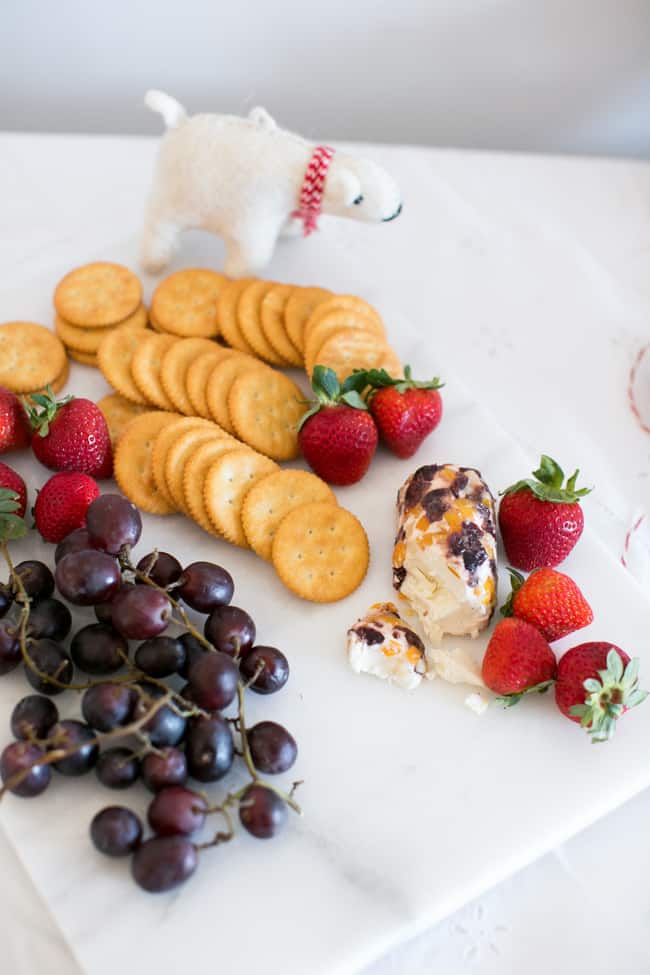 Kids a) never eat much and b) like the independence of getting their own food. A perfect recipe for a table of finger foods. A simple tray of RITZ crackers, cheese and fruit is food nirvana for little hands and so easy to set out. Oh, and adults are just bigger kids so they pretty much love them, too.
3. Limit the sweets
If candy is left out, little hands will find it and inhale it. So limit the sweet offerings to avoid a sugar rush. These Dulce De Leche NILLA Bites were the perfect size nibble. Make them ahead a day or two (they're super simple to assemble) because they become soft and cake-like.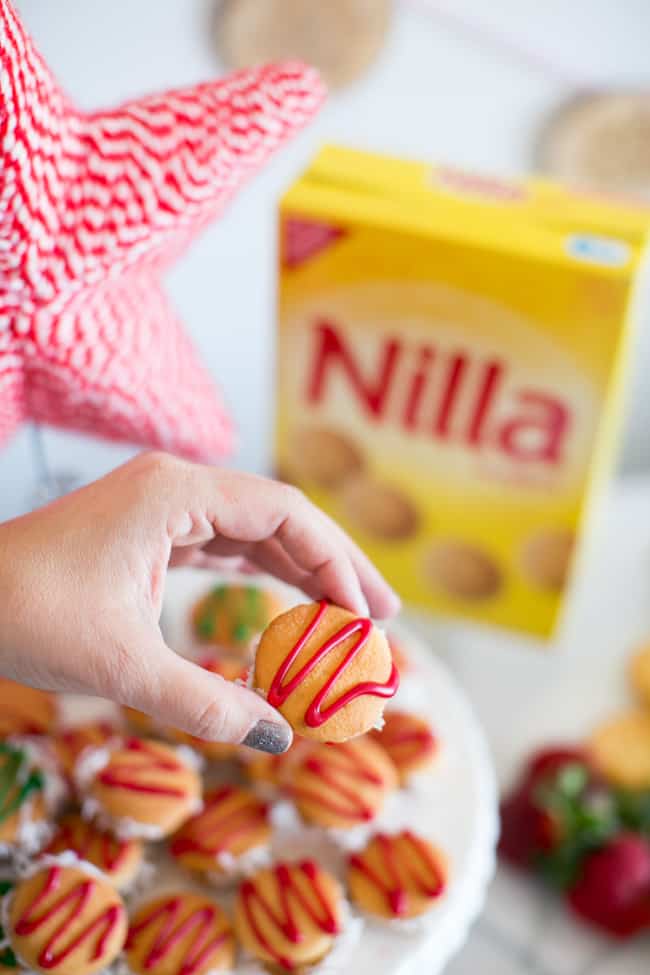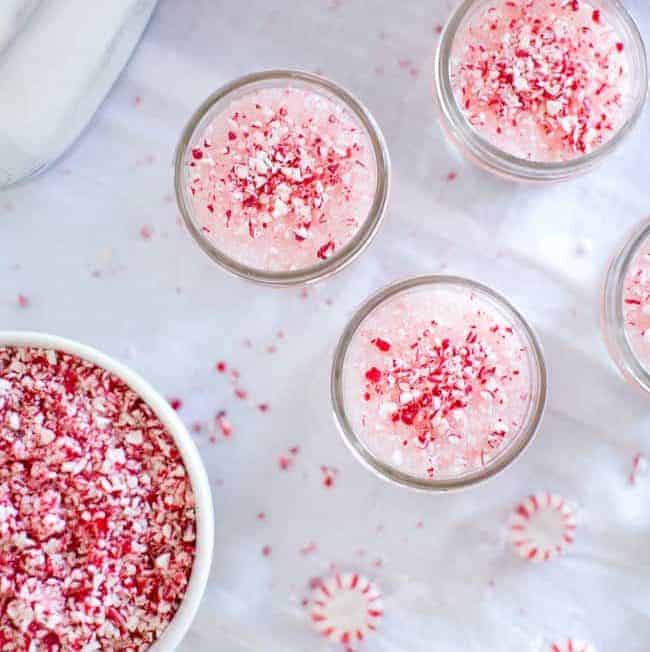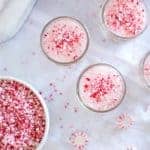 Print Recipe
Dulce de Leche NILLA Bites
Servings:
10
servings, 2 sandwiches each
Ingredients
4

oz

brick cream cheese

softened

1/3

cup

Mexican caramel spread

dulce de leche

40

NILLA wafers

2

tablespoons

sweetened flaked coconut

toasted

1

oz

green candy coating wafers

melted

1

oz

red candy coating wafers

melted
Instructions
Mix cream cheese and caramel spread until blended; spread onto bottom sides of 20 NILLA Wafers. Cover with remaining NILLA Wafers to make sandwiches.

Roll edges of sandwiches in coconut; place on parchment-covered baking sheet.

Spoon green candy coating into resealable plastic bag; cut small piece off one bottom corner of bag. Use to drizzle coating over sandwiches. Repeat with red candy coating wafers. Refrigerate 5 minutes or until candy coating is firm.
Notes
For a softer, more cake-like texture, store sandwiches in single layer in airtight container overnight before serving. Sandwiches can be stores up to 5 days in refrigerator, and will continue to soften with each day of storage.Melt 2 oz semi-sweet or white baking chocolate as directed on package. Use instead of the melted green and red candy coating wafers.
Nutrition
Serving:
2
sandwiches
|
Calories:
170
kcal
|
Carbohydrates:
21
g
|
Protein:
2
g
|
Fat:
9
g
|
Saturated Fat:
5
g
|
Cholesterol:
20
mg
|
Sodium:
120
mg
|
Sugar:
15
g
4. Go for no spills
I can't tell you how many spilled drinks I've cleaned up in my lifetime. It's probably close to the number of poopy diapers I've changed (8 years, 3 kids, you do the math). So glass mugs with lids are my new favorite thing. Better looking than plastic sippy cups but way less dangerous than open cups. Go ahead, live dangerously and put chocolate almond milk in there, that's how confident I am.
5. Give the adults a craft too
I love to craft but most projects wind up making me feel inadequate. I need a useful, no-fail kind of project. This holiday, I give you the easiest, prettiest craft ever:
A DIY Peppermint Soak + Scrub Station
For the peppermint soak/scrub station, I filled two large containers with Epsom salt. One jar got drops of peppermint essential oil and the other a few drops of red food coloring. Mix both jars well to distribute the oil and color.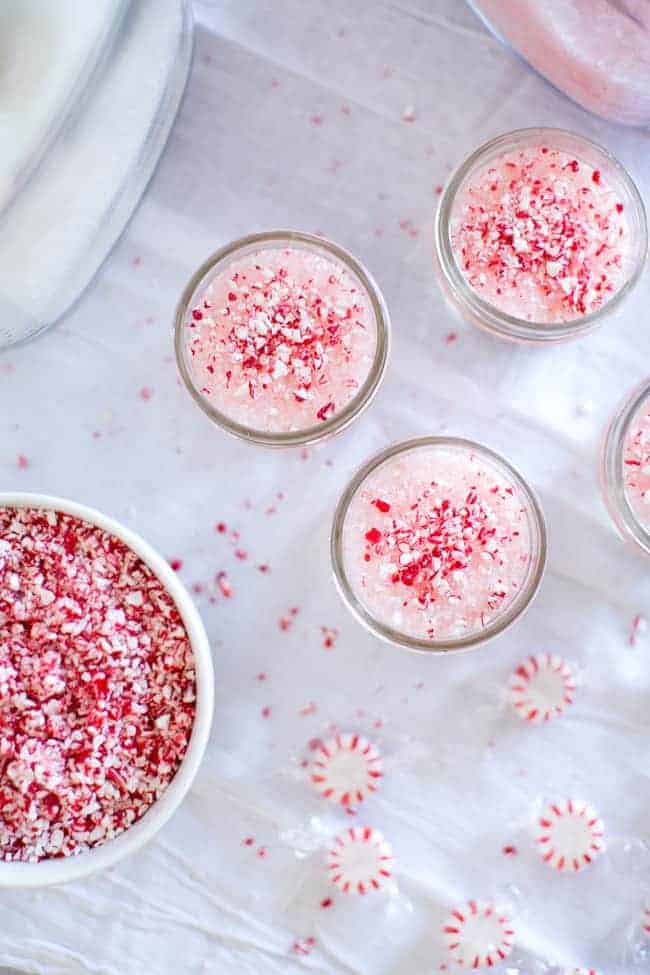 Then fill a small giftable container with alternating colors to give it a candy cane look and finish with a sprinkle of crushed peppermint. Fill one jar with just salt for a soothing bath soak.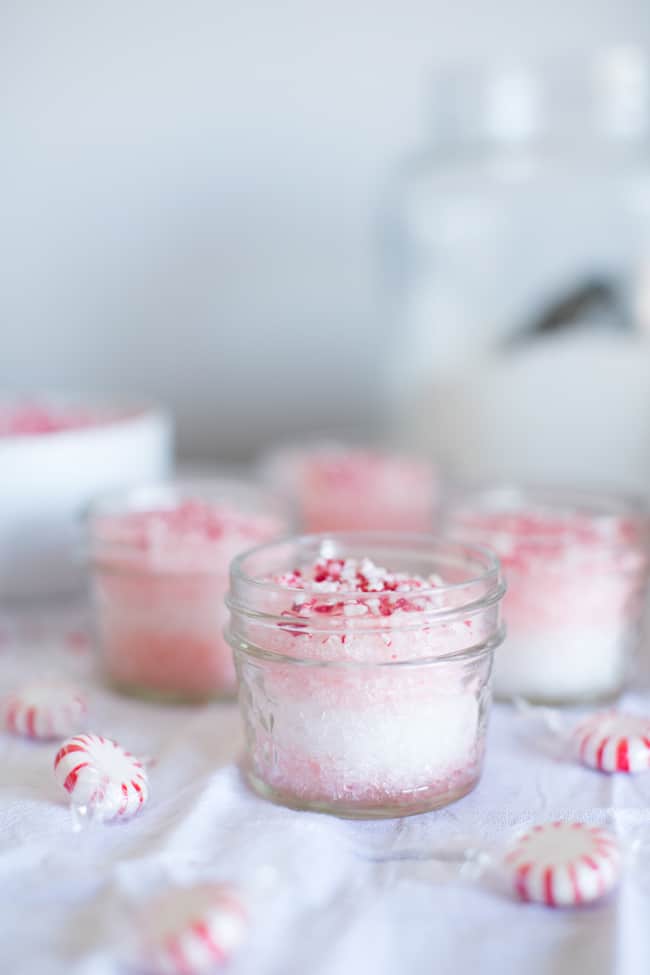 For the peppermint scrub, fill the jar 3/4 of the way with salt and then add almond oil until the salt is covered. Screw on the lids and tie together both jars with a bakers twine.
What's your favorite kind of craft party? Or does the very idea of crafting make you anxious? Let us know your hosting tips!
0