This post is sponsored by Cobram Estate. All opinions are my own.
In the world of natural wellness, olive oil seems to be everyone's go-to for cooking, cleaning, even DIY beauty products. I was once a skeptic (I mean, can olive oil really be that good for you?) but after doing my own research, I now keep a bottle of olive oil in my pantry at all times. But if there's one thing the experts recommend, it's choosing your olive oil carefully.
Not all brands are created equal in terms of health benefits and some are even watered down or chock full of fillers, unbeknownst to consumers. So how do you know what to look for in olive oil? Even with an aisle full of options, it's not as tough as it seems. Here are five secrets to help you purchase the best quality and most delicious options while navigating trickier labels on store shelves.
What to look for in olive oil
When it comes to oils, olive oil's high levels of vitamins A and K, healthy fats and antioxidants are second to none. But ask anyone who's ever shopped for olive oil and they're sure to tell you it's not as easy as just picking a bottle and calling it a day. Thanks to misleading product labels, shopping for olive oil often ends in frustration and confusion. Why? Because not all extra virgin olive oil (EVOO) is created equally or labeled accurately.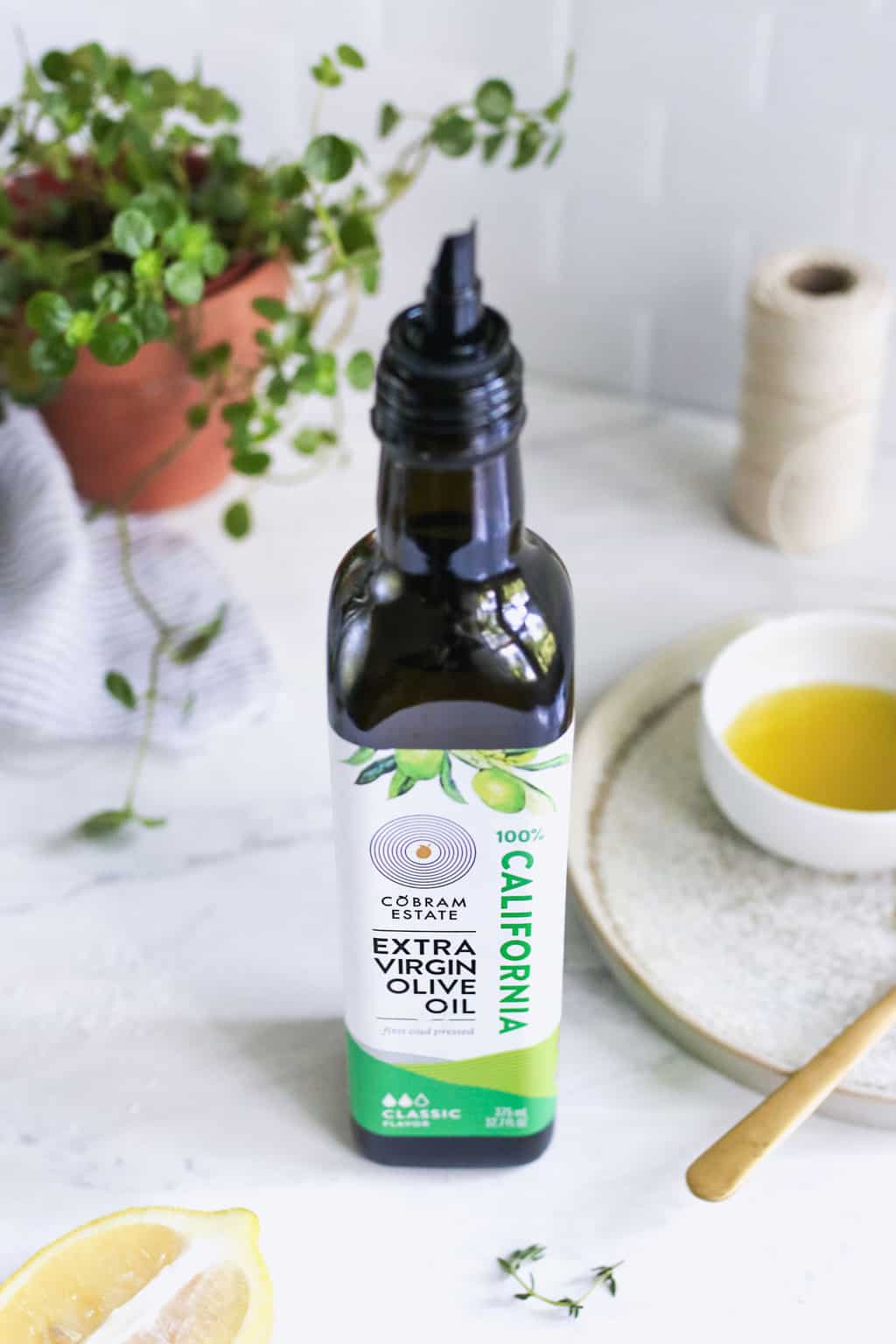 What goes into your EVOO is just as important as where it comes from. Unlike other sources of olive oil, California extra virgin olive oil must be from California—not simply labeled California, but actually grown and bottled in California. The taste and nutritional composition of any olive oil depends on a myriad of factors, including how the olives were grown, and when and where they were harvested and milled into olive oil. So, California olive oil is held to the highest standards, packaged fresh and shipped quickly to ensure you're getting the freshest olive oil you can.
That's where Cobram Estate Extra Virgin Olive Oil comes in. If there's one thing this brand knows, it's 100% cold-pressed California extra virgin olive oil free of freaky chemicals and funky additives. Cobram Estate doesn't just meet industry standards, they surpass them when it comes to the acidity and taste of the final product. Industry standards require that extra virgin olive oil must have an acidity below 0.8% and taste like fresh olives. Cobram Estate extra virgin olive oil has an acidity below 0.3% and boasts rich, robust and flavor-packed taste.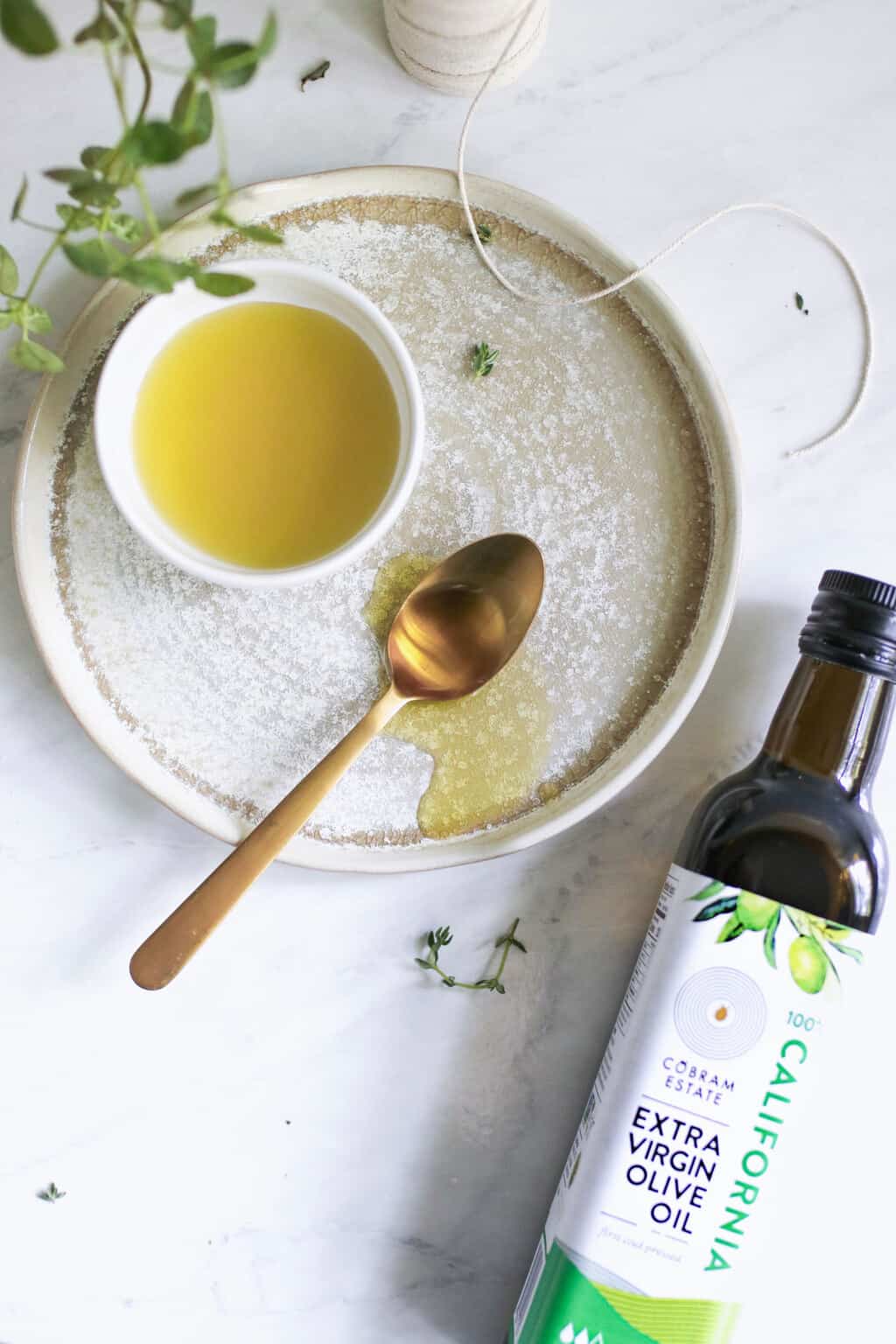 Next time you head to the grocery store to stock up, keep these 5 tips in mind to help you choose the best quality olive oil possible.
1. Geography is important: Make sure it says California grown and bottled
California EVOO is the only extra virgin olive oil certified and guaranteed to be 100% extra virgin. That's because California has stricter standards for olive oil production than anywhere else in the world. And with its range of climates and agricultural diversity, the state is home to over 75 California olive varieties which offer limitless flavor possibilities and a top-notch nutritional profile.
To reap the benefits of 100% California EVOO, look on the label for the oil's origin information. Ideally it should say California, as opposed to listing a variety of countries and regions.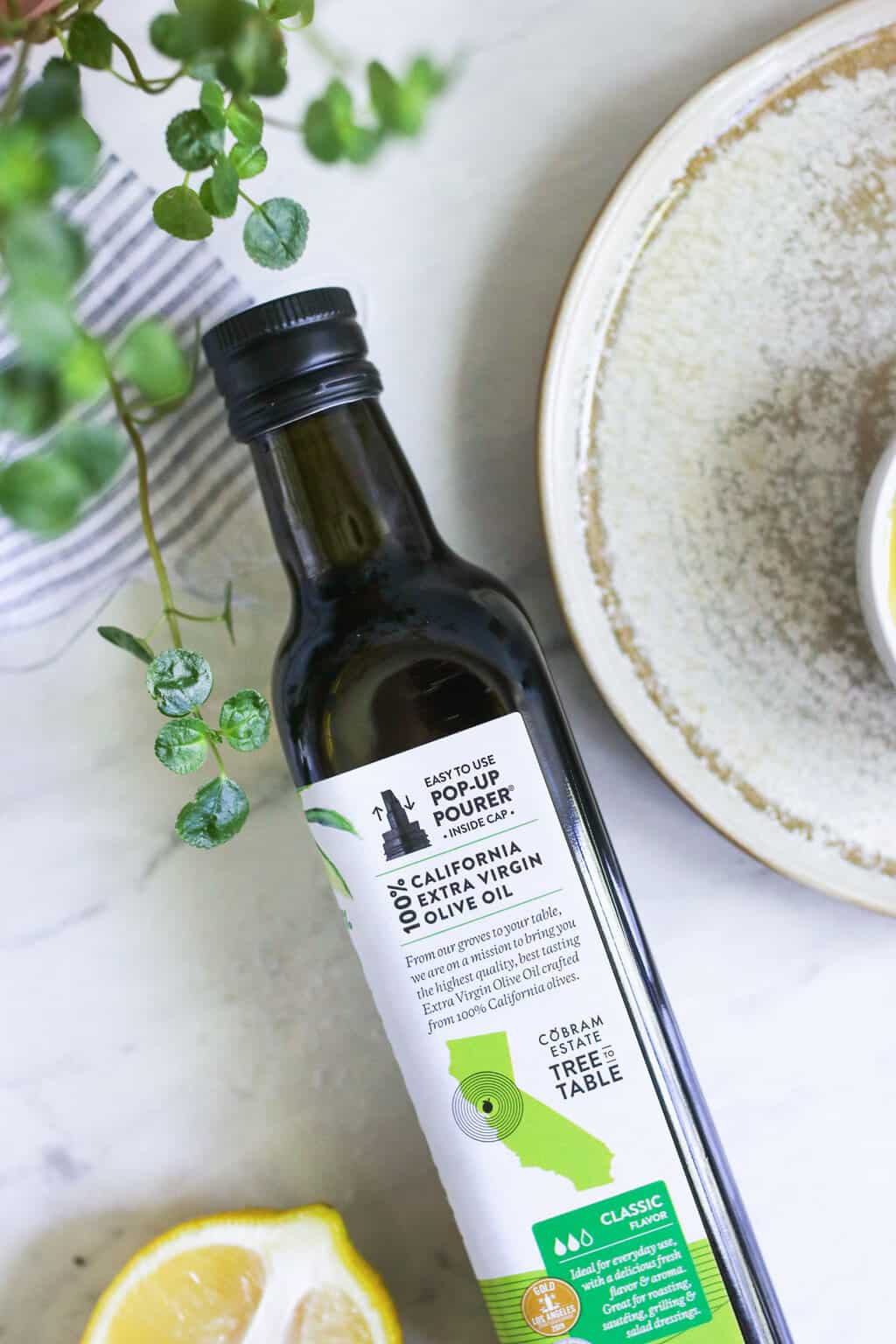 2. Look for the COOC Seal
Decades ago, the California Olive Oil Council (COOC) teamed up with the California Department of Food and Agriculture and established a Seal of Certification to maintain the region's worldwide reputation for the highest quality and most nutritious oils. Only extra virgin olive oils that bear this seal meet the industry's highest standards, such as annual laboratory analysis and a sensory assessment by the COOC's highly trained taste panel.
3. Check for a milling or harvest date
When it comes to olive oil, freshness matters. Just because an oil is labelled "Extra Virgin Olive Oil" and it's purchased before the sell-by date doesn't automatically ensure great quality. A lot of stores carry oils that are past their peak freshness dates, even if they're well within their "sell by" dates. And when brands combine oils from several different countries, they are not required to cite a harvest date; therefore, their freshness is questionable.
Always choose EVOO that is within 18 months from harvest, if possible. Made with only the freshest olives from iconic groves in Yolo County, CA, Cobram Estate products are picked and packed in less than six hours to ensure each and every drop is of the highest quality.
4. The darker the bottle, the better
Exposure to light dramatically shortens the shelf life of extra virgin olive oil. Always choose EVOO packaged in dark glass, which helps to maintain its quality. And to be extra safe, store your EVOO in a dark, cool cabinet or pantry—away from light, air and heat as these elements cause rancidity. (And yep, that means you shouldn't store olive oil near or above the stove, even though it's super convenient.)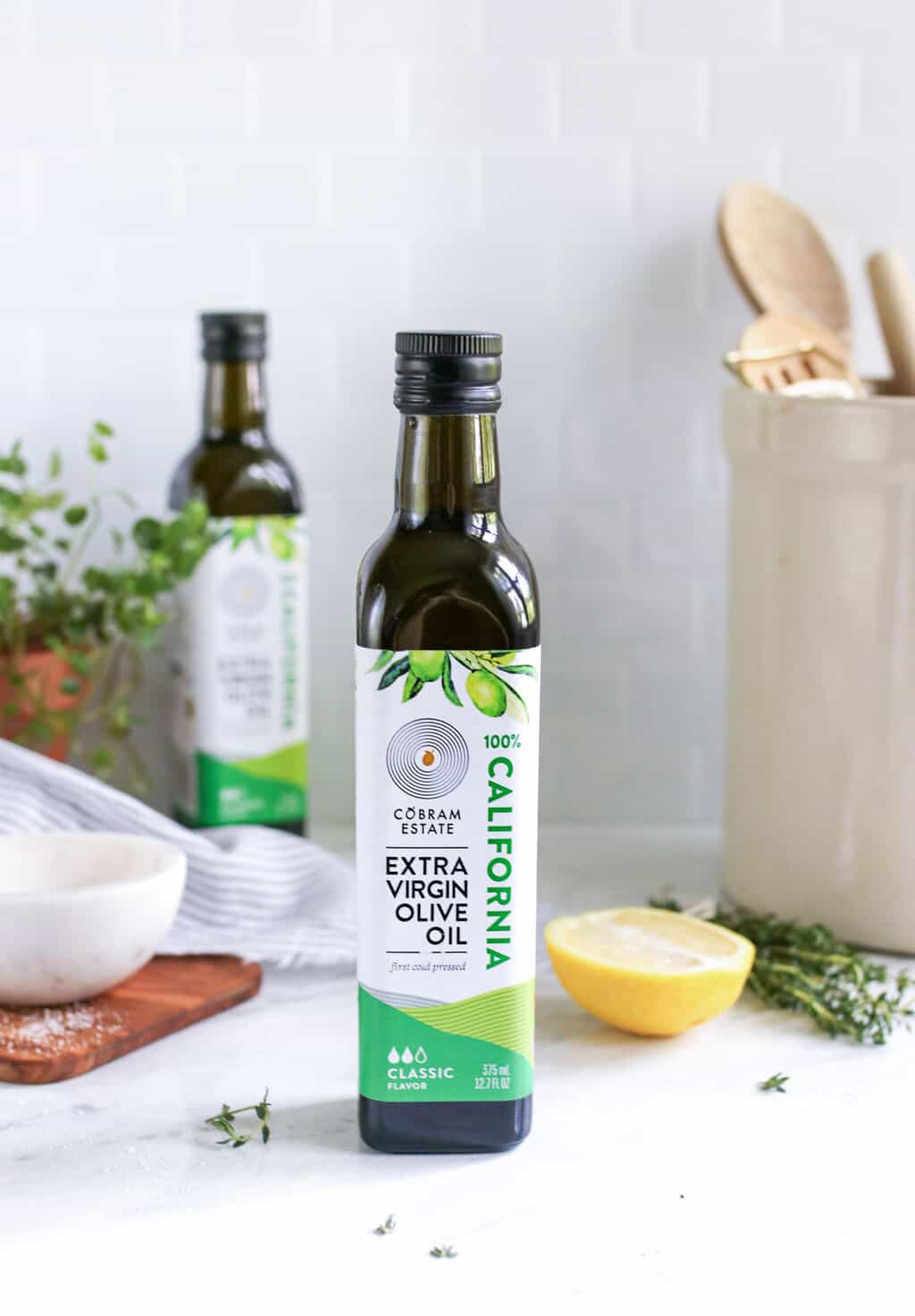 5. Know your retailer
Buy olive oil from stores that are transparent about their products and take pride in knowing where their products come from. If possible, ask to sample the oil beforehand, and if buying online, always confirm the harvest date and choose products from the most recent harvest.
16