Recently my neighbor – who happens to have a yard full of beautiful plants and flowers – mentioned that gardening has been shown to decrease depression. Not only is spending time with your hands in the dirt effective against anxiety, but it's also important to being able to sit back and enjoy your sacred space. This spring, with the help of the Southern Living Plant Collection, I updated my porch with the goal of making it a feel-good, stress-reducing oasis.
How to Make a Healing Container Garden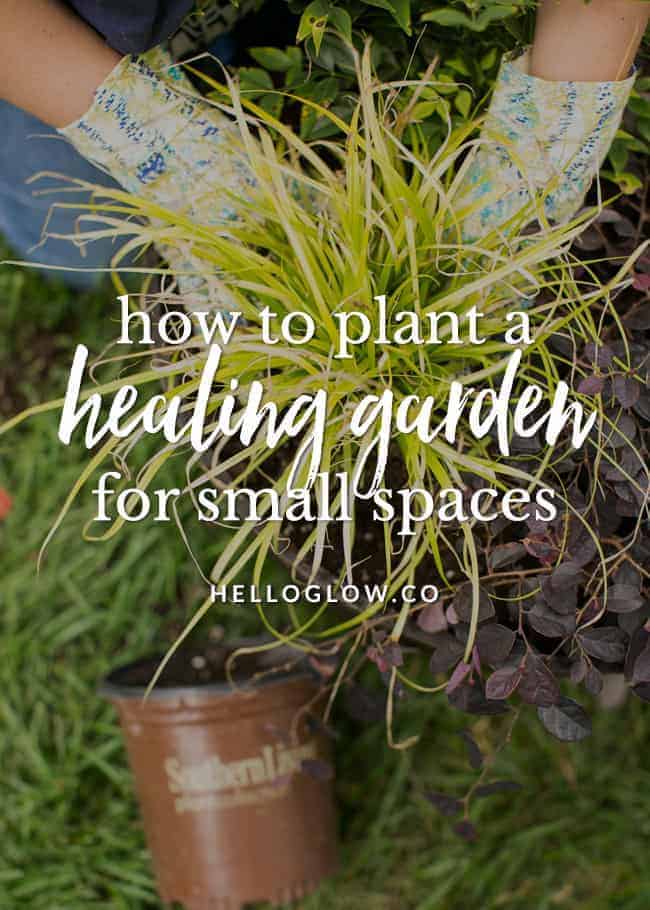 Container gardens are perfect for sprucing up a porch. With one trip to a local nursery, you can get all the materials you need, without breaking the budget. Here are some tips to think about when planning and planting your healing garden.
1. Plan your space
It's easy  to jump into buying pretty, colorful plants. That's the fun part, right? But first, think about your space.
What's your region?
How much sun does it get?
How big is your space?
Where will the furniture go?
Do I need container plants or ones that will be planted in the ground?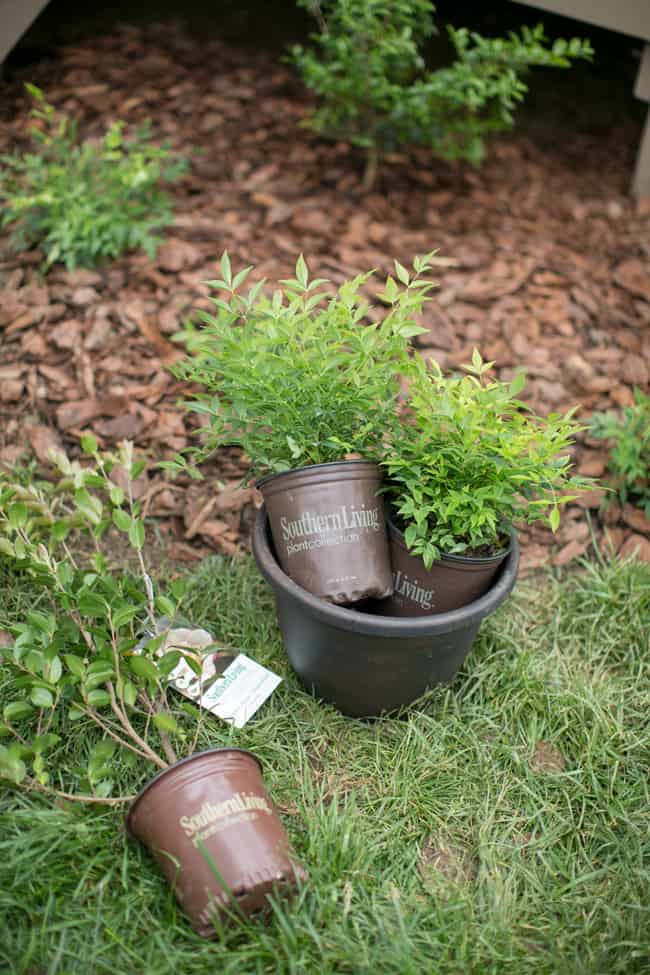 I tend to put plants too close together without thinking about how the sun hits, a big no no! Plants like the upright, bushy October Magic Camellia will bloom best planted in light shade. Spending a few minutes on a floor plan will help you avoid over buying – and under buying, which results in more trips back and forth to the store. Then take a trip to your local nursery for supplies and you're ready to plant!
2. Feed your senses
Color
Pick colors that correspond with the emotions you want to create. Yellow sparks creativity while blues and greens calm and destress. And "the best color for any healing garden is lots of purple," says Susan Combs-Bauer to Mother Earth Living.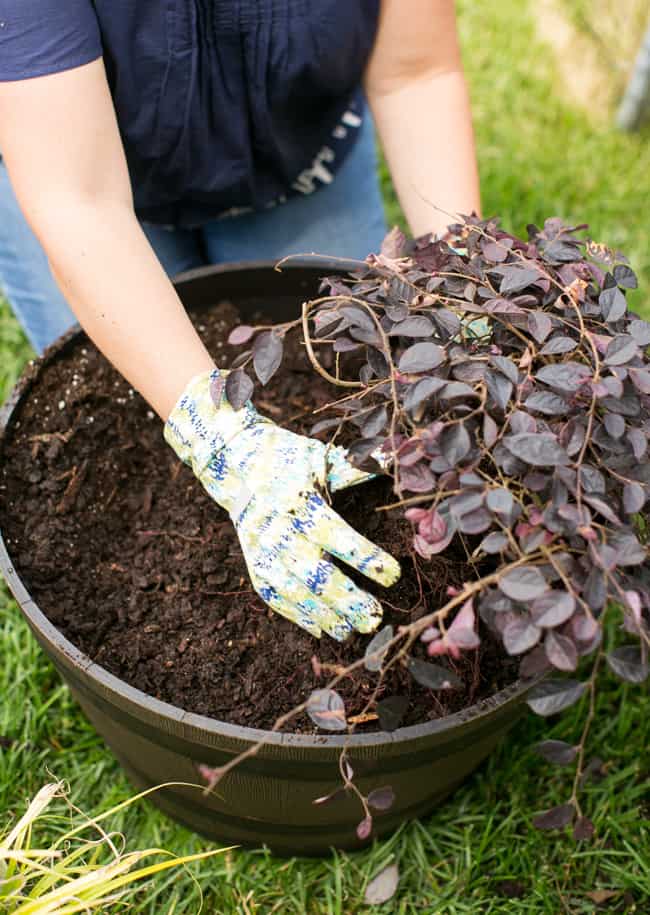 Which makes the Purple Pixie Loropetalum the perfect choice. Its small size allows you to add vibrant color to hanging baskets, window boxes and other containers. And if you have more space to plant, the Big Daddy Hydrangea's huge blooms are bound to make you smile.
Touch
Gardening provides a lot of tactile sensory input. You can literally get your hands dirty by digging in the dirt. I love the sensation of walking barefoot in the backyard. And you might not think about it, but touching your plants is quite soothing. Take the Soft Caress Mahonia, the name says it all! It's super easy to care for, loves shade, and has slender, bamboo-like foliage.
Scent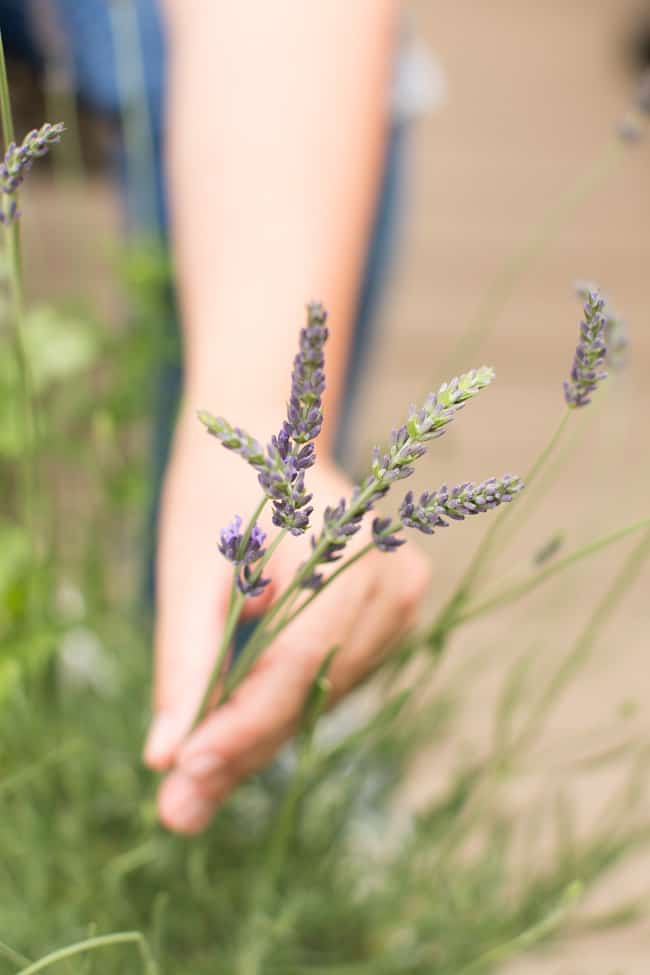 Adding a few herbs to your container garden is a perfect way to add scent – and taste! – to your garden. Breathing the soothing scent of lavender can help relieve headaches and lower heart rate and blood pressure.
Sound
No, my plants don't talk to me, but I still find sound an important part of a healing garden. You can install a fountain, play music or just sit back and listen to the birds.
3. Create a focal point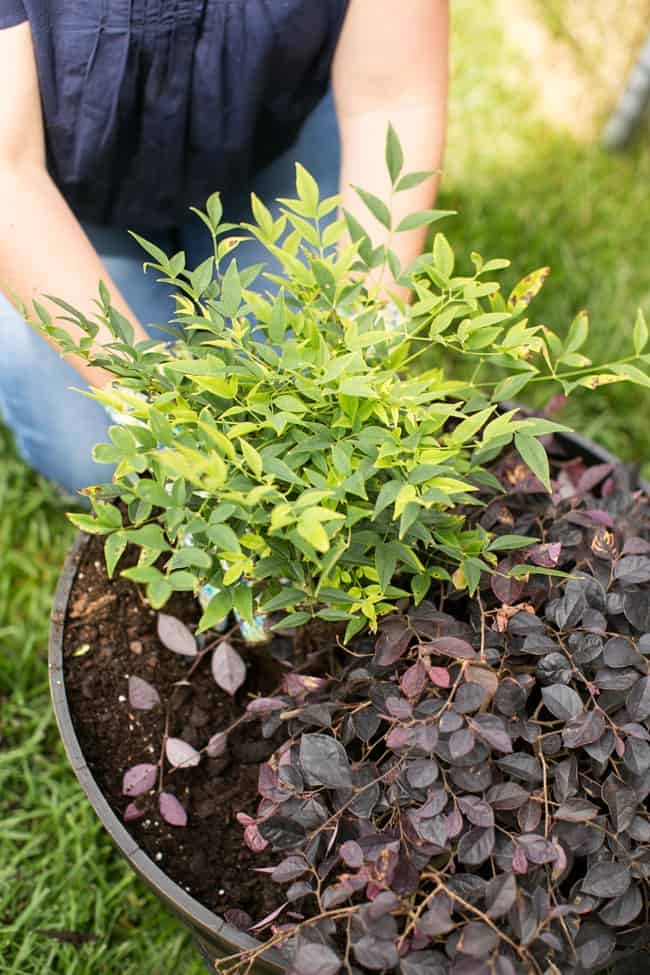 You can easily eat up your garden budget with the cost of planters. I find it's more effective to buy one large container and fill it with multiple plants. I combined the Purple Pixie Loropetalum with the brightly colored Lemon Lime Nandina. Fill in any extra space with herbs or grasses like this Everillo Carex. Plant trailing and texture plants in front of the pot, allowing the plants to spill over the edge of the container.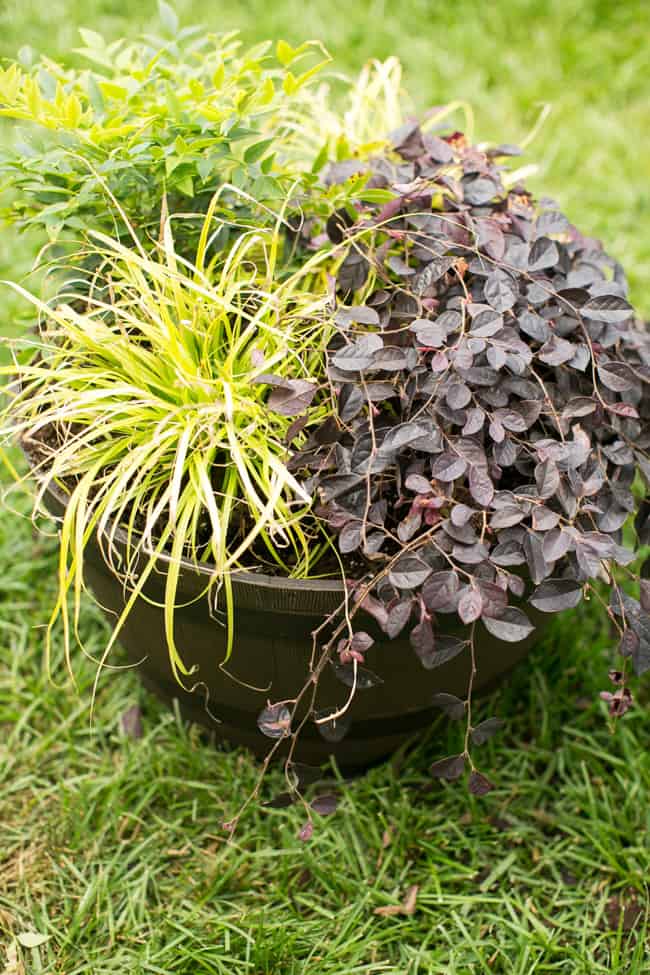 4. Avoid common planting mistakes
I'm still learning the art of container planting. A planting tutorial from my green thumb dad helped improve my confidence last year, but I'm still figuring things out. My advice – keep the plant cards! You should definitely read all of the information on them, but it's also super handy for remembering the names of what you just planted.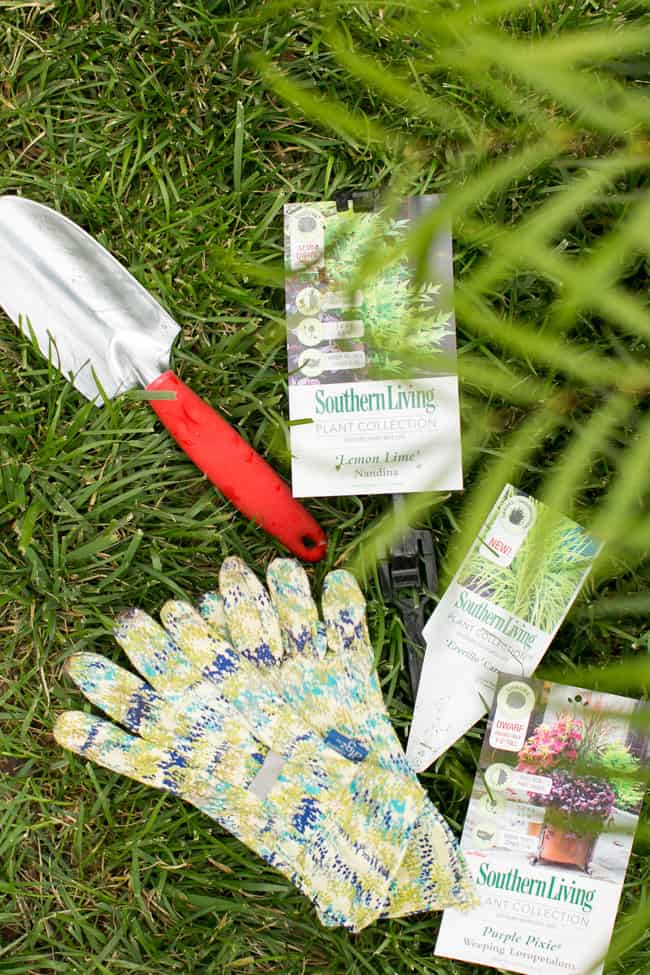 A few other common mistakes to avoid:
No drainage
Using the wrong dirt
Planting in a pot that's too small
Not watering 2-4 times a week
Planting shade plants in too much sun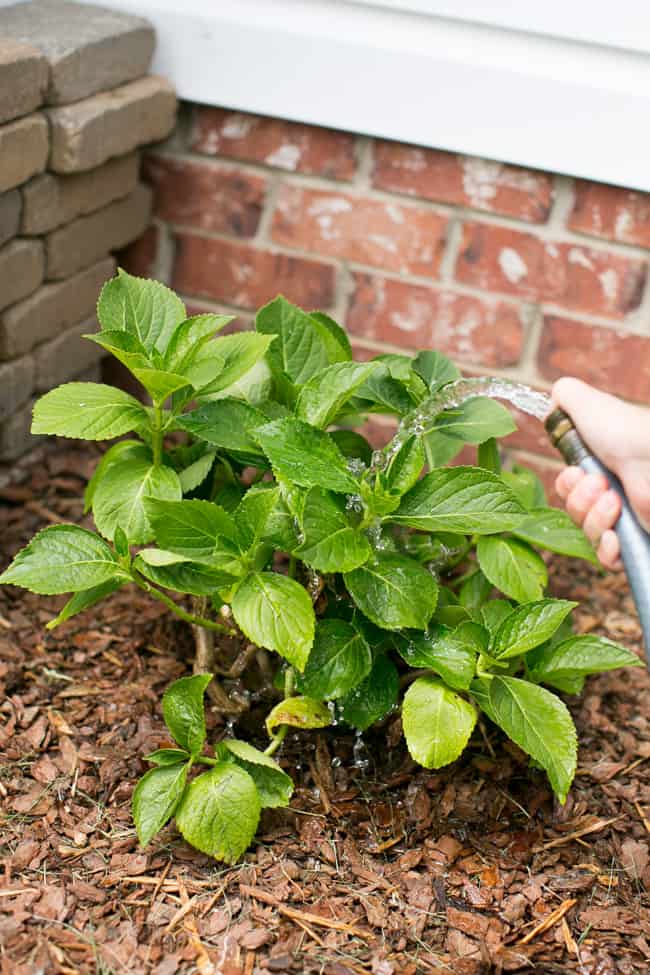 Seek out a neighbor with a gorgeous yard, someone at your local plant nursery or the Southern Living Plant Collection expert. I got help figuring out the best spot to plant this gorgeous Mountain Snow Pieris, which likes more shade.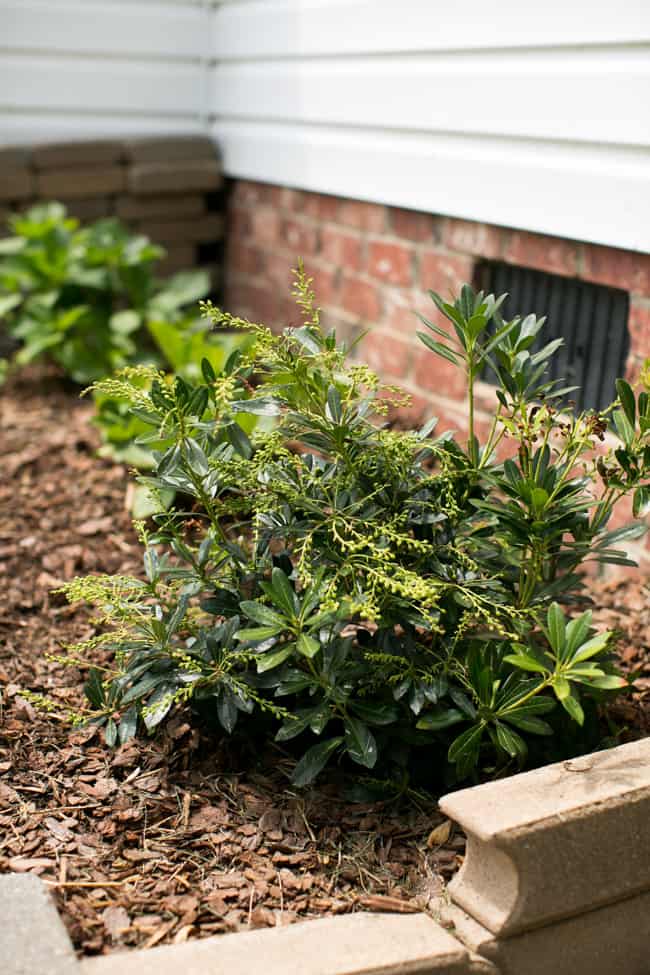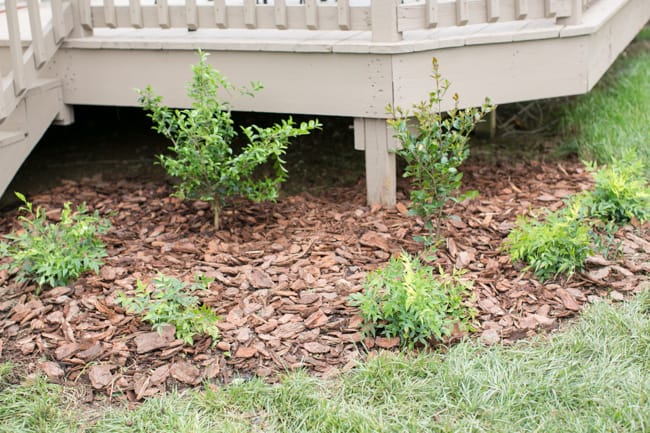 So I bordered the porch with plants that don't mind shade, Big Daddy Hydrangea, October Magic Camellias and more Lemon Lime Nandina Don't be afraid to ask for help; you'll save tons of time and money.
5. Incorporate crystals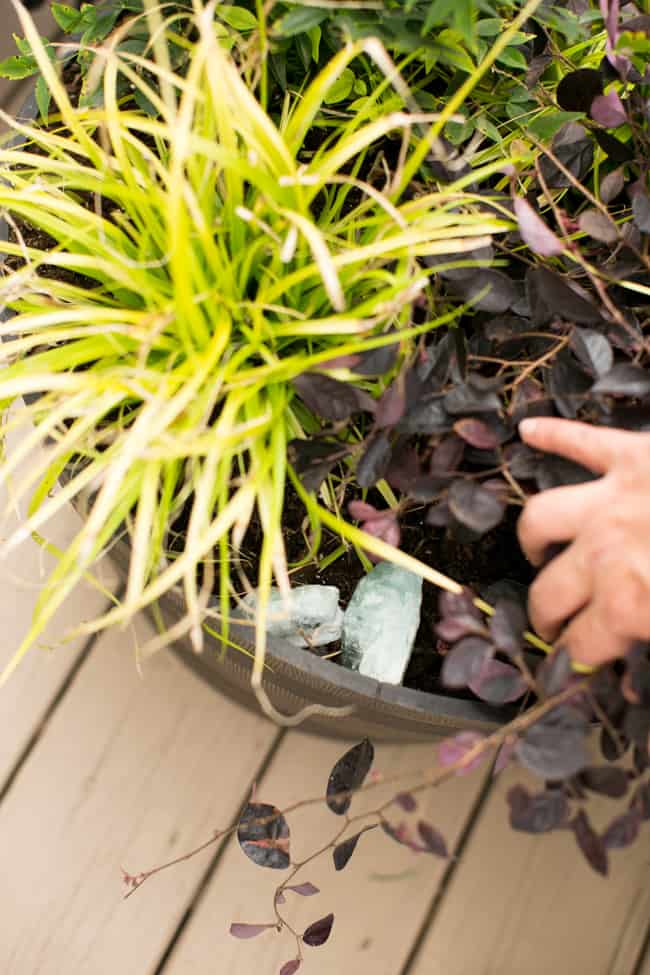 These large aquamarine crystals are useful stones to replenish self-love and confidence. Crystals can draw energy from the soil, and just seeing them reminds me of my intention to make this spot a place for tranquility.
6. Enjoy the privacy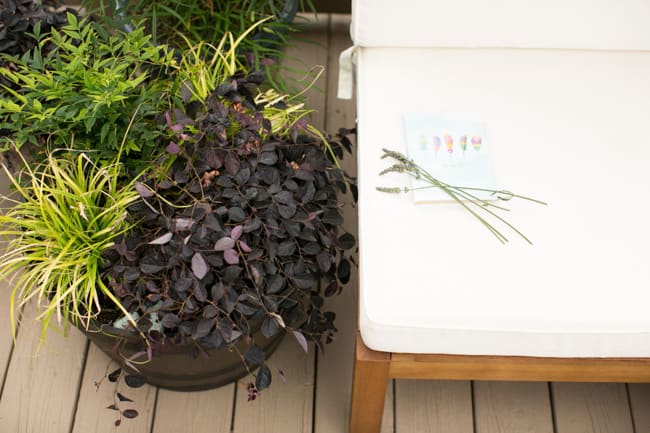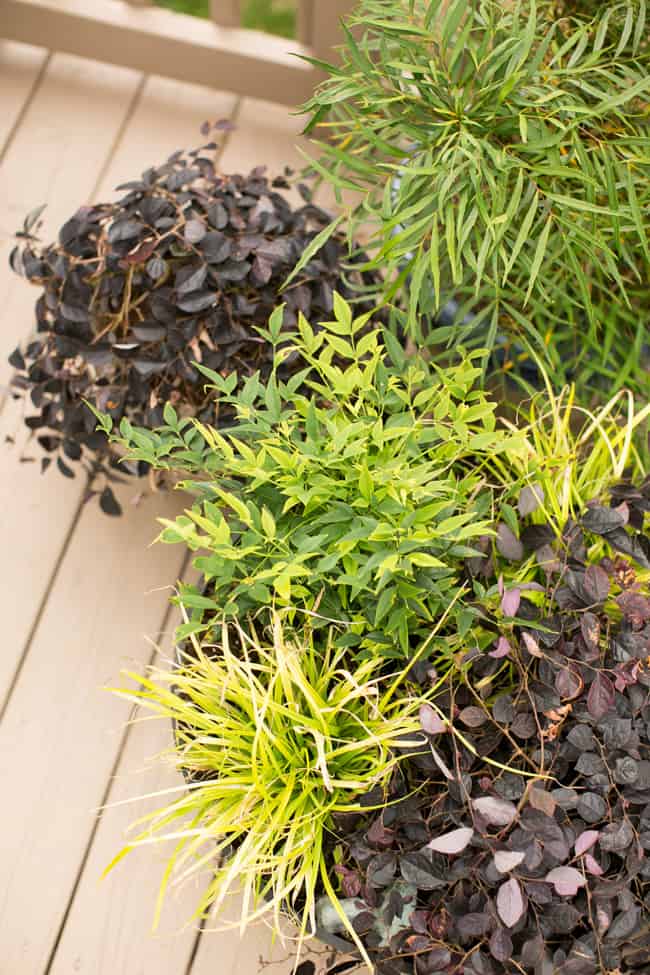 If you're only spending time in the garden when you're either planting or weeding, then you're missing out. Make room in your garden for at least one comfy chair so you can sit back and enjoy the view around you. A big umbrella can be great for adding privacy if neighbors' yards feel a little too close. To help you relax, savor infused water, read a book or write in a journal.
This post is sponsored by the Southern Living Plant Collection. Thank you for supporting the brands that make this site possible!
2