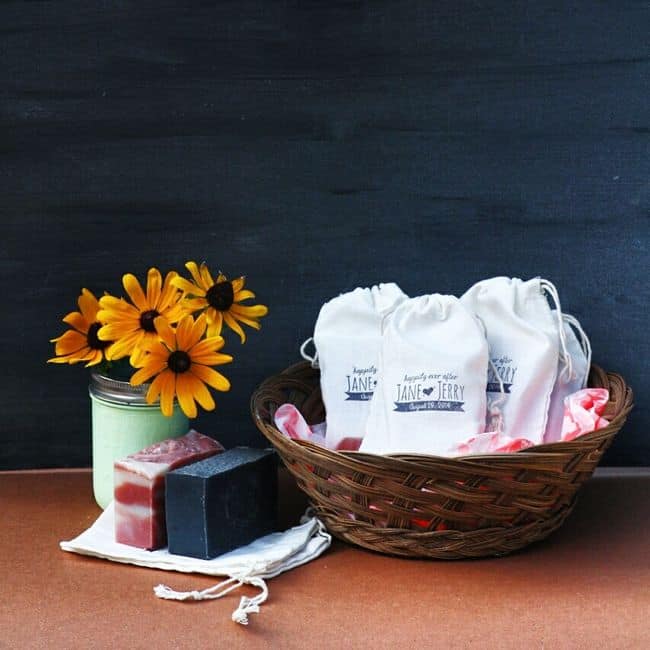 b.a.r.e. soaps offers all-natural, handmade soaps that are preservative and synthetic free. And not only do they smell wonderful and feel amazing on your skin, but 20% of every purchase is invested back into vaccines, vitamins and soap for children in Uganda.
Can't decide between Cupid's Love, Sunkissed, Sunshine Bar, and Starry Night? You don't have to! Their customizable soap packages make perfect shower or bridal gifts. Because get this – full size soap bars are wrapped in plantable paper, which will bloom into wildflowers!
Just wet the paper, plant in soil, and give it some tender, love, and care. A win for the bride or mama-to-be and the environment!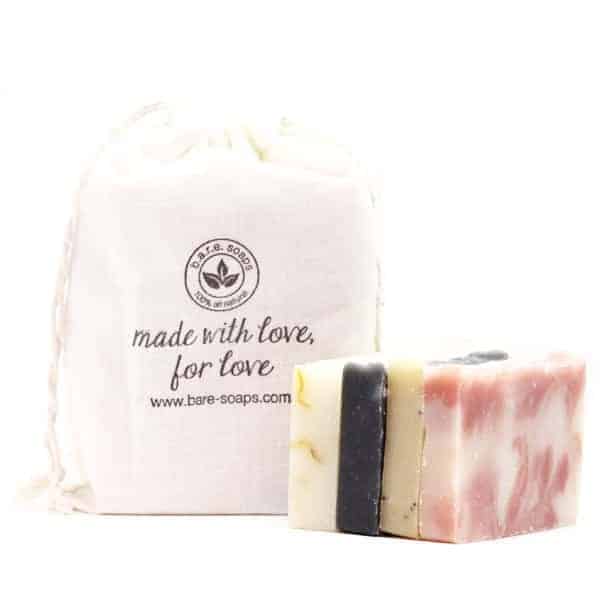 We love this socially conscious company so much that we've teamed up with them to offer one lucky reader a $50 credit for a customizable bridal, wedding or baby favor (check out how cute the Vivian + Simon soap is!).
Whether you have a friend with a baby on board, or know someone who's about to walk down the aisle (it is wedding season after all), enter to win this extra-special gift for them below.
0