How's your hair doing this winter? If you have no frizz or flyaways, then you're one lucky woman. One less problem to worry about! If, however, you're human like the rest of us, then you're probably having some trouble keeping winter hair smooth and straight. Enter Evo, the professional hair and beauty manufacturer that promises to speak the truth, with integrity and individuality.
Ev0 – Saving Ordinary Humans from Themselves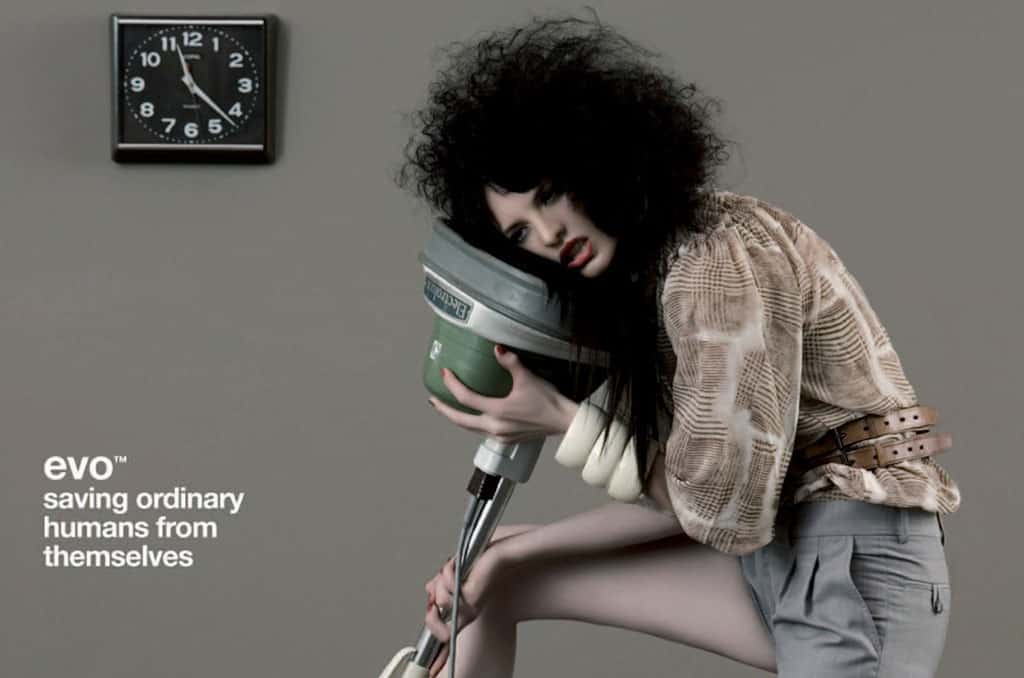 Evo's products are free of sulphates, parabens and propylene glycol and their ads doesn't include myths, imaginary technology and gimmicks. More than that, their packaging and branding is exquisite! I love flowers and cutesy stuff as much as the next gal, but I don't want them on all the products in my bathroom. So Evo is a well-deserved change, with their minimalist, witty packaging that makes me smile. Let's have a closer look, shall we?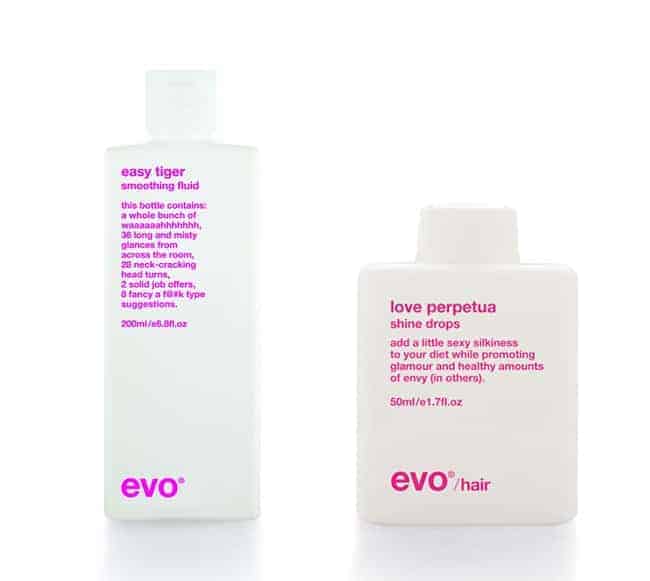 Hair products that contain waaaaaahhhhhh? You have my attention! Even the name of their soothing balm, Easy Tiger, is hilarious! So if you're planning on making hair maintenance more fun, you might want to enter our Evo giveaway:
Evo Hair Products Giveaway
One Hello Glow reader will win an Evo Hair Products ($50 value) set consisting of:
This balm tames curls and flyaways with weighted conditioning. It provides thermal protection, moisturizes, conditions and smoothes all hair types (especially thick, coarse hair).
A glossing liquid that seals the cuticles, polishing hair smooth. This one reduces frizz and flyaways, hides split ends, and it can be easily mixed with all products to boost condition and shine.
0