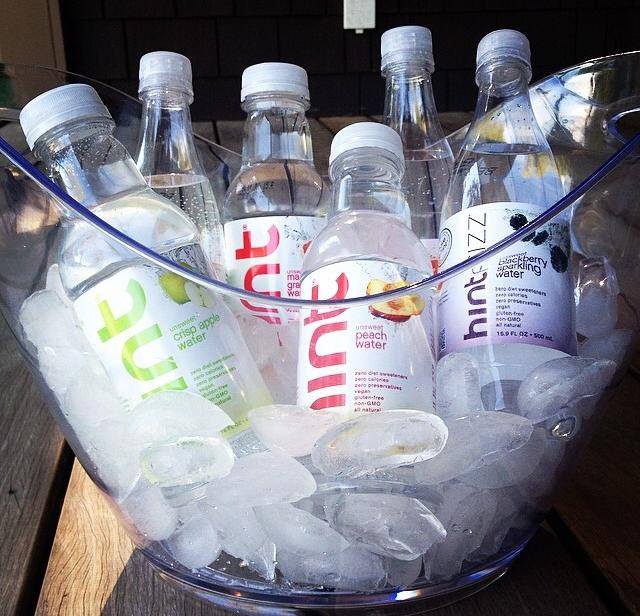 Staying hydrated is the key to so many of our beauty and health secrets — it helps improve your skin, hair, energy levels and overall health. So why does the seemingly simple task of drinking water seem so difficult sometimes?  That's why we can't get enough of Hint Water and it's bubbly sidekick, Hint Fizz, both are an easy way to jazz up your water routine thanks to their variety of delicious flavors and are a healthy, all-natural alternative to sugary sodas.
Hint's sparkling and flat varieties are nothing but pure water with fruit oils and essences. No sugar, no diet sweeteners, nothing fake and certainly no preservatives, additives or anything else that you can't pronounce.
Hint was started by mom Kara Goldin, who wanted a healthy alternative to soda and diet drinks, with nothing but real, natural ingredients. Thankfully for all of us, she made her vision a reality. We're so on board with Goldin's company, that we've teamed up with Hint to offer one of our lucky readers $50 to their online store.
Enter below to win and follow Hint on their social media sites to keep up with the company's exciting happenings:
Hint Twitter
Hint Facebook
Hint Instagram
Hint Pinterest
0