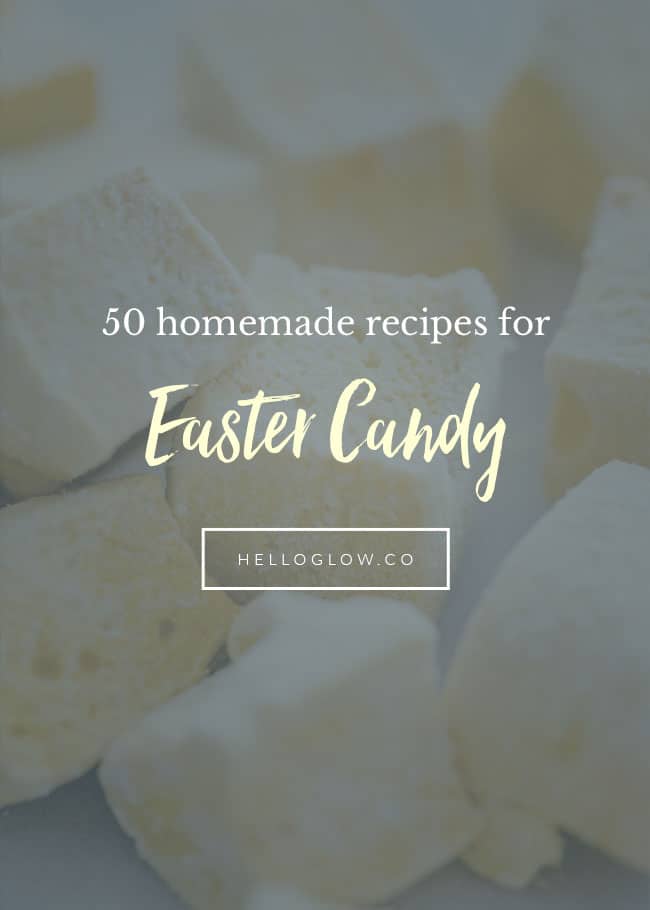 With all this talk about how to properly hard boil eggs, how to dye them naturally, and what to do with those egg leftovers, I feel like we're losing sight of what's really important about Easter – the candy.
What would an Easter basket be without giant chocolate bunnies and peanut butter eggs? Nothing, that's what! We need that Easter candy, people! And for some reason I feel like making and baking my own this year, for some peace of mind about the ingredients and a fun activity to do with the kids. Homemade marshmallows might be a good first step, as they're actually quite easy to make (and customize – you know we love customizing everything!)
Whatever candy you fancy, here are 50 yummy treats that would be perfect for Easter. Because you're never too old for a pretty Easter basket! And if you're not one for colorful Peeps and marzipan carrots, you'll find plenty of grown-up recipes in this roundup.
Think beauty-boosting marshmallows that you won't feel bad about eating, or two-ingredient chocolate eggs you'll have ready in a jiffy. Whatever your poison, your sweet tooth will be satisfied.
What's your favorite Easter candy? Scroll down, and you're sure to find some new favorites along the way.
50 Homemade Easter Candy Recipes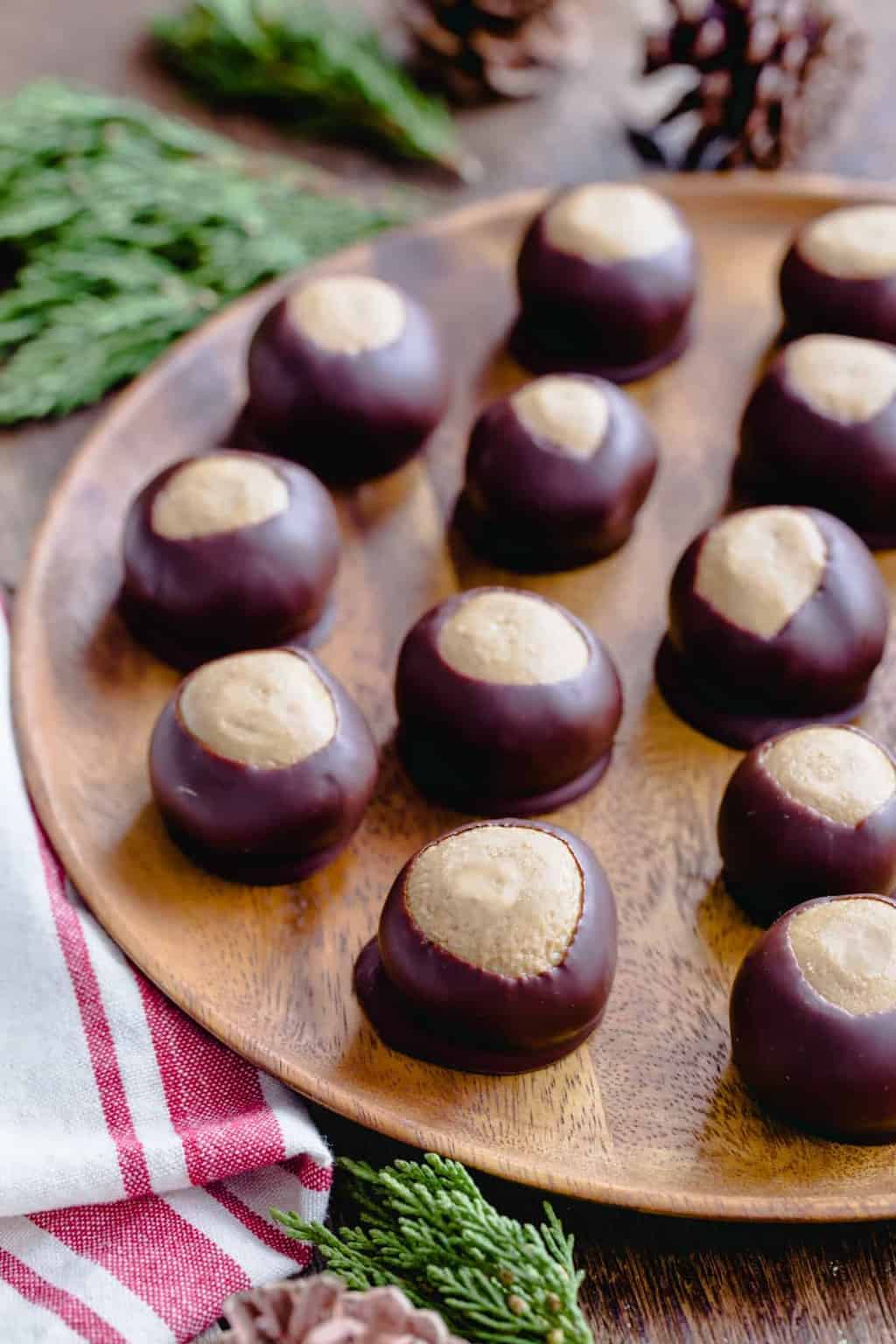 1. SunButter Buckeyes – Hello Glow | 2. Hand Made Chocolate Egg – Torie Jayne | 3. How To Make Marshmallow Peeps At Home – The Kitchn | 4. Chocolate Prezel Bird Nests – Brownie Bites | 5. Easter Egg Marshmallow Truffles – Taste and Tell | 6. Homemade Peanut Butter Eggs – Brown Eyed Baker | 7. Vegan Chocolate Hazelnut Fridge Fudge – Hello Veggie | 8. Homemade Cadbury Creme Eggs – Not Without Salt | 9. Easter Rocky Road – Cooking With My Kids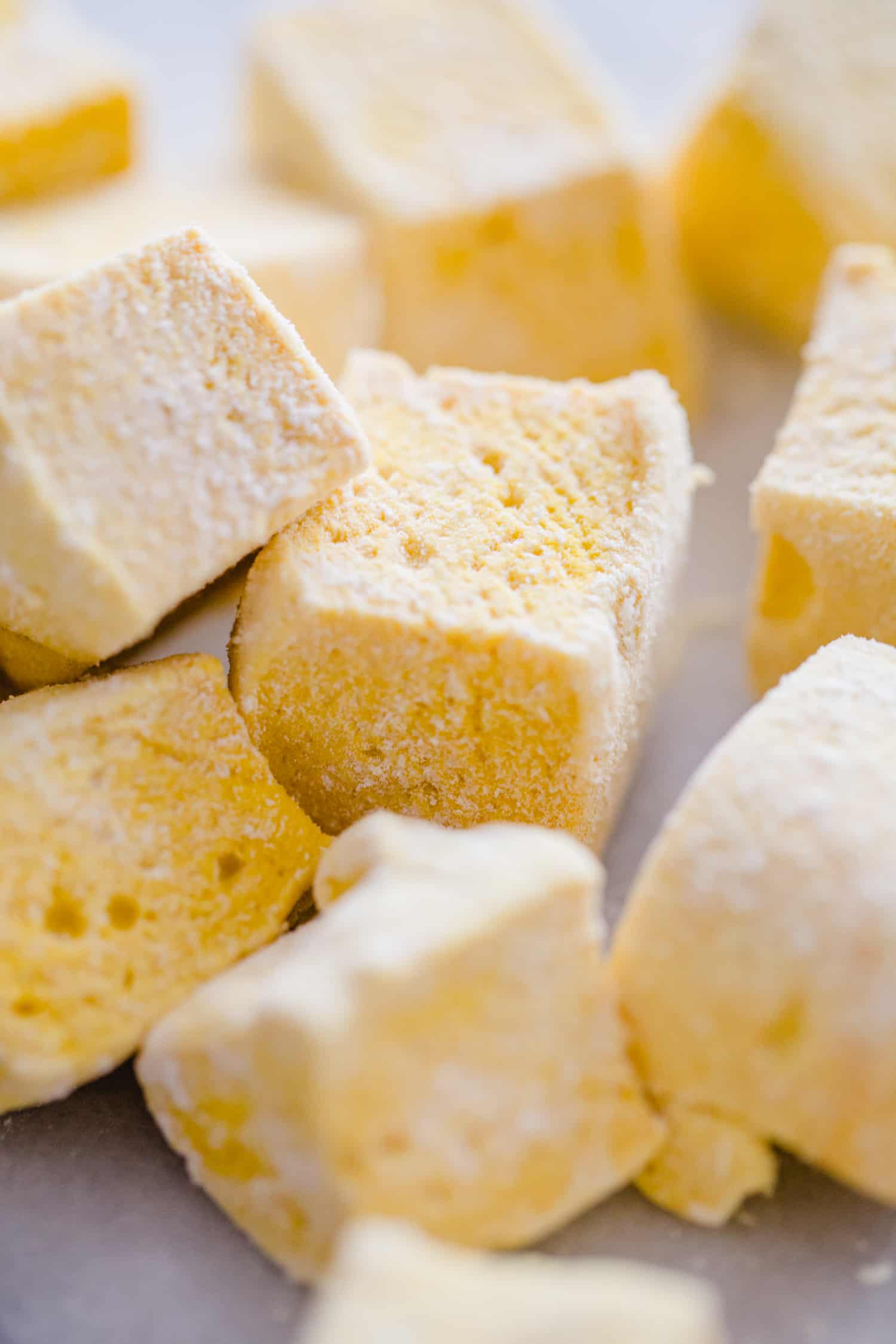 10. Turmeric Honey Marshmallows – Hello Glow | 11. Healthy Homemade Creme Eggs – Healthy Indulgences | 12. Easy Chocolate Easter Eggs with Two Ingredients – The Awesome Green | 13. Orange Peels Candy – Tasting Notes | 14. Fuzzie Bunny Tail Cookie Pops – The Decorated Cookie | 15. Butterfinger Bites – Vegetarian Ventures | 16. How To Make an Easter Topper – Cake Journal | 17. Cream Cheese Mints – Jen's Favorite Cookies | 18. Vegan Raw Carrot Cake Truffles – Shuangy's Kitchen Sink | 19. Chocolate Malt Truffles – Savory Simple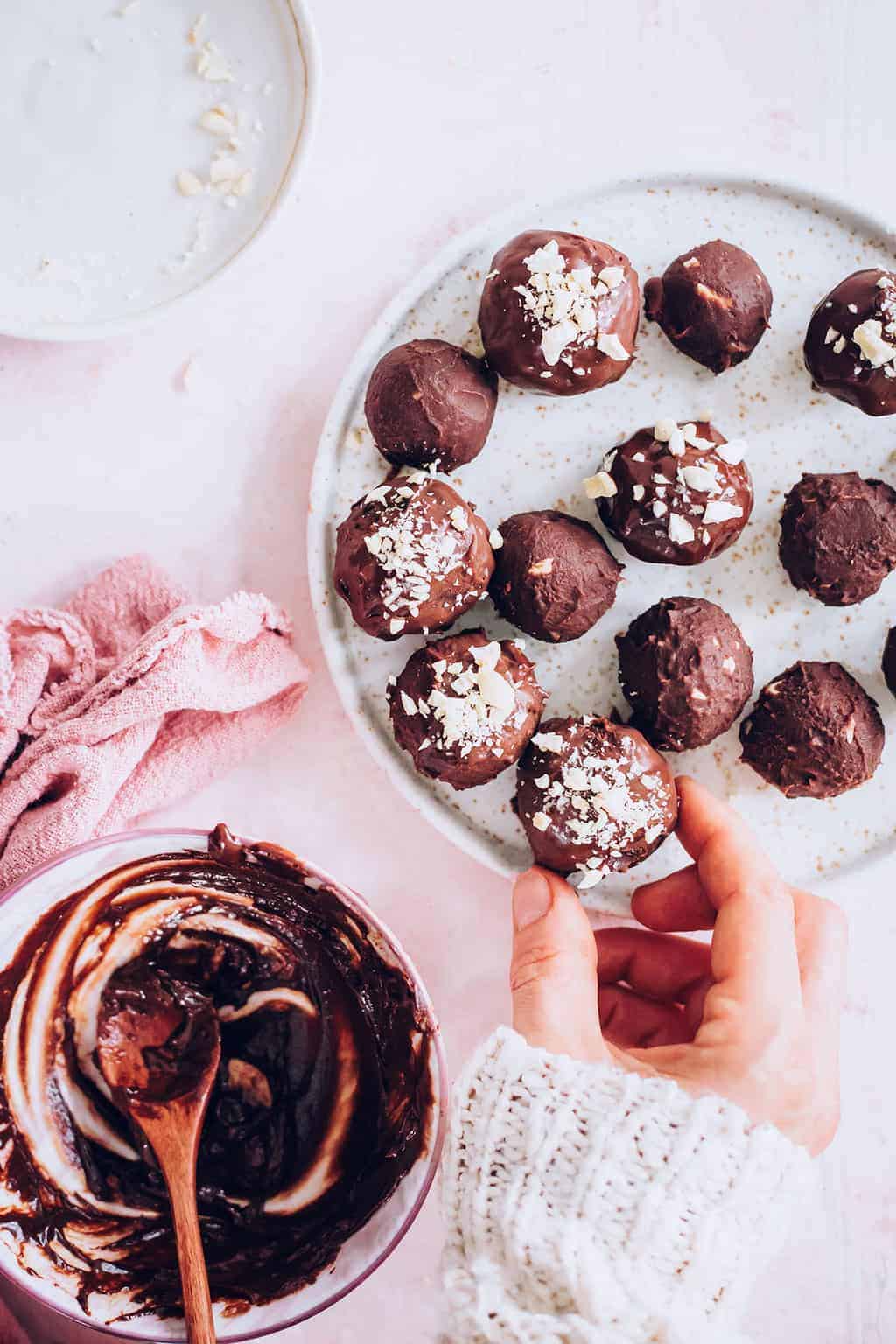 20. Nutella Truffles with Frangelico – Hello Glow | 21. How To Make Marshmallow Bunny Pop – Cute Food For Kids | 22. Red Velvet Truffles – The Novice Chef | 23. Earl Grey Salted Caramels – Oh, How Civilized | 24. Buckeyes – Dash Recipes | 25. Creamy Lemon Fudge – Chocolate Moussey | 26. Chocolate Coated Hazenuts – Including Cake | 27. Candy Carrots – Hungry Happenings | 28. Natural Fruit Gummies – Hello Glow | 29. Grapefruit Gummies – Eat Healthy |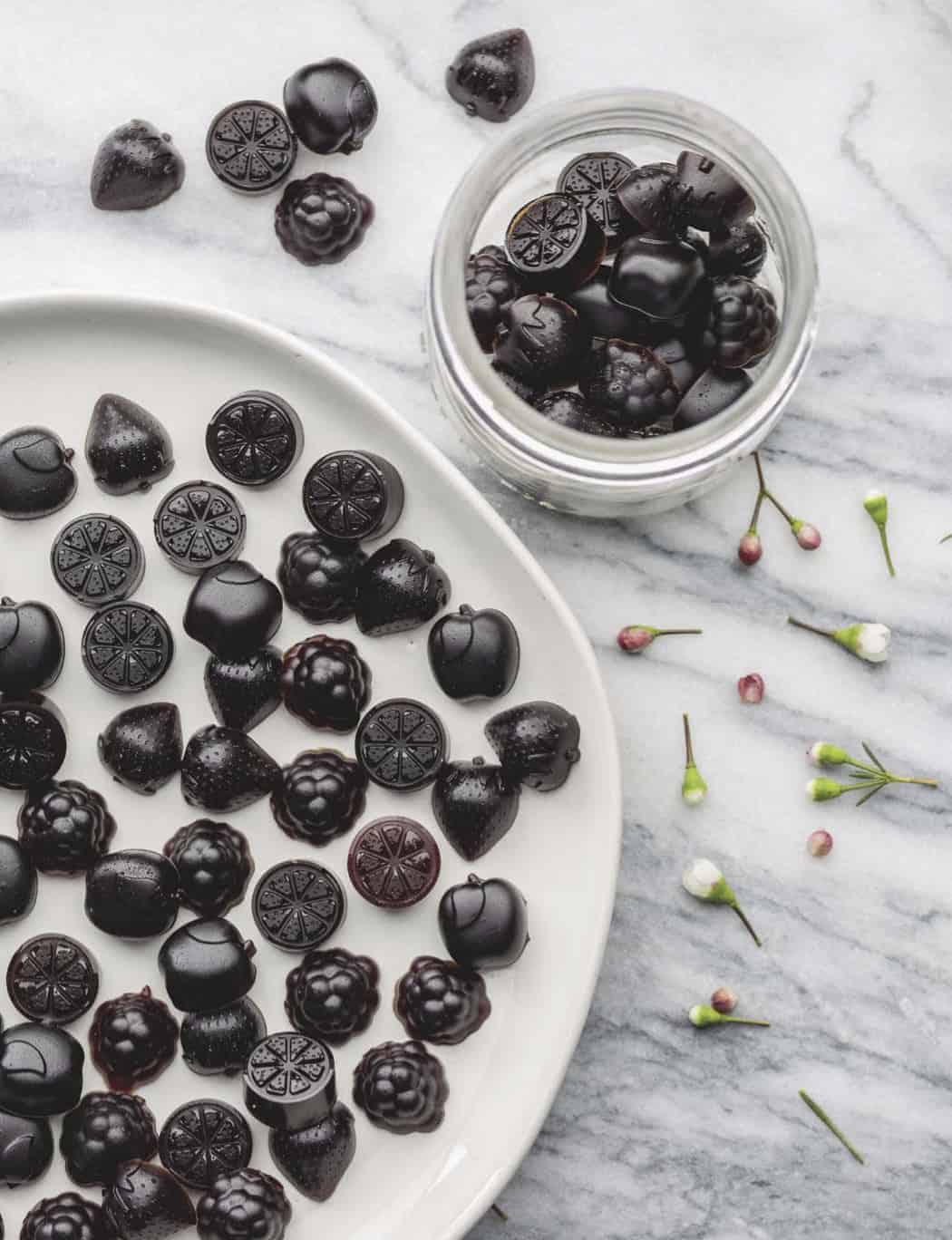 30. Immune Berry Astragalus Gummies – Hello Glow | 31. Candy Popcorn Easter Eggs – The Prepared Pantry | 32. Potato Candy – Average Betty | 33. Strawberry Leather – Zizi's Adventures | 34. Marzipan Carrots – Three Olives Branch | 35. Bailey's Irish Cream & Pistachio Fudge – Butteryam | 36. Gumdrops – Cooking & Beer | 37. Homemade Marshmallow Peeps – Lemon Sugar | 38. Holiday Chestnut Truffle – Cooking Easy | 39. Coconut Candy – Sugar Cubed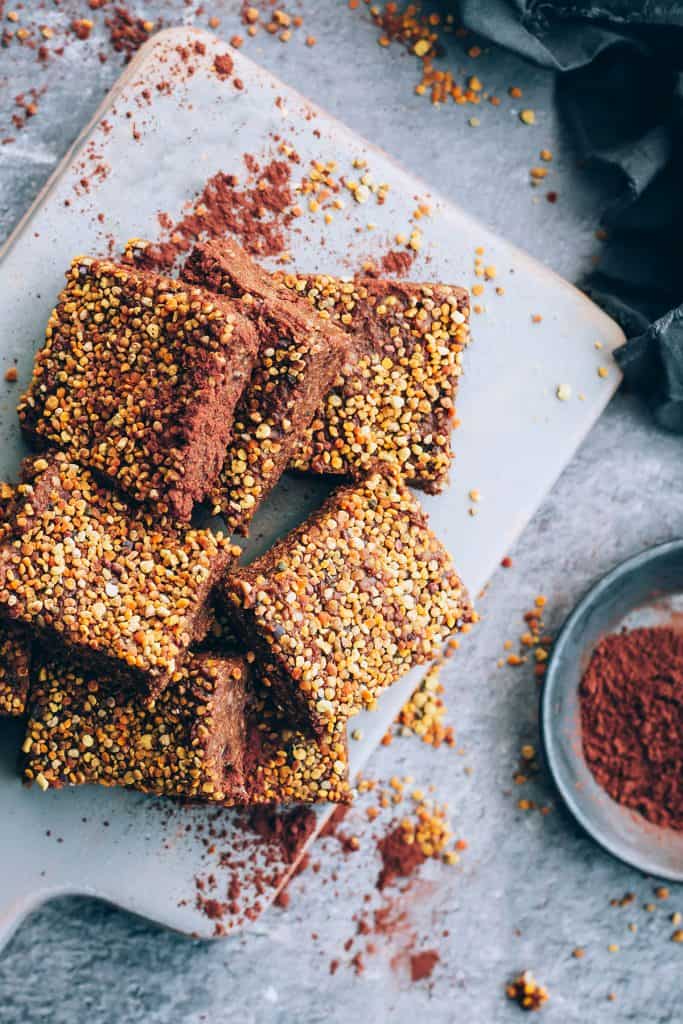 40. Dark Chocolate Hemp Turmeric Fudge With Bee Pollen – Hello Veggie | 41. Chocolate Fudge – Manu's Menu | 42. Apricot Health Candy – Awwful Food | 43. Cranberry Marmalade Candy – Hovkoditorn | 44. Fluffernutter Candy – The Spruce Eats| 45. Honey Balls – Kitchen Historic | 46. Green Tea Protein Chocolate Cups – Hello Glow | 47. Cotton Candy Meringues – Sprinkle Bakes | 48. Ginger Candy – Honest Cooking | 49. Matcha Marshmallows With Collagen – Hello Glow | 50. White Chocolate & Nutella Truffles – A Beautiful Mess
6