No matter where you live, being kind to yourself is essential to self-care and sparking your inner beauty. Eating right and exercise are must-haves for getting that elusive inner glow. But don't forget how much your mental health and mood can affect outward appearances. When I'm stressed my skin breaks out more. When my spirits are down everything just feels blah.
It's tempting to an indulge in a bag of chips to perk myself up. Don't get me wrong, that's often just what's needed! But there are ways to treat yourself without sabotaging your wellness goals.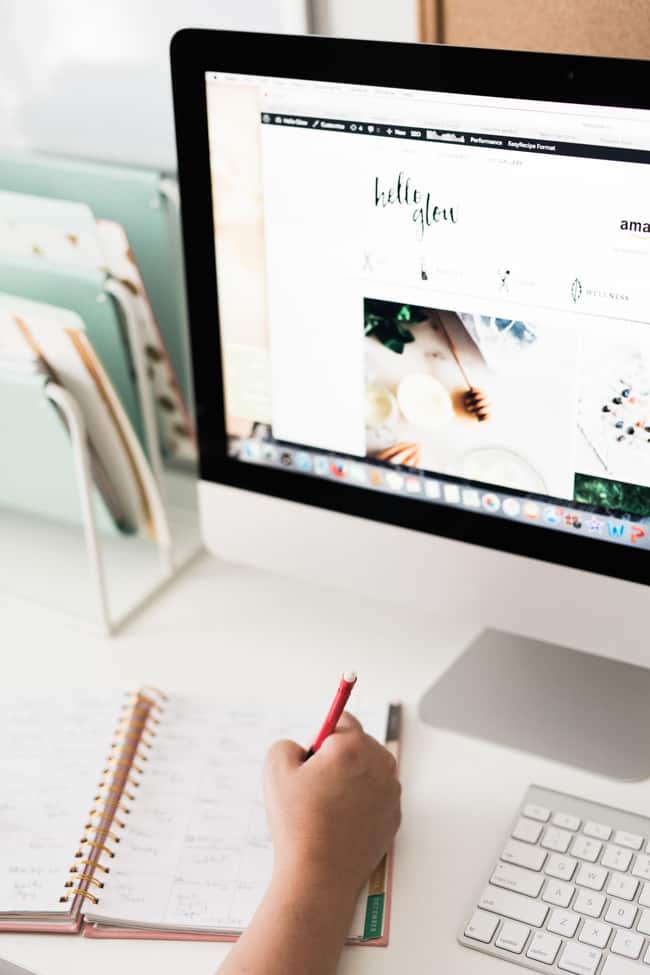 When I feel especially crabby, it's usually a sign it's time for me to get out of the house (one of the major downsides of working from home). Here are 6 things I do when I need to be kind to myself and rediscover my glow. Hop online and check out the Nashville recommendations thrown in.
Get a haircut
Nothing makes me feel better about myself than a brand spankin' new haircut. I'd rather have someone wash and style my hair any day instead of a facial or massage. But a blow out, a pedicure or even a brow wax does the trick! Because when you feel like you look good, you can't help but glow.
Where to go in Nashville: Lee at Style House Salon is a color genius and hair miracle worker.
Sweat it out
Sweating it out in an infrared sauna is the ultimate detoxifying tool – and all you have to do is sit there! Infrared heat makes the body sweat at lower temps than a regular sauna and penetrates deeper to eliminate more toxins. Studies have shown that an infrared sauna session can burn up to 600 calories. That will get you glowing.
Where to go in Nashville: Pure Sweat + Float Studio
Grab a yoga mat
Yoga is incredibly soothing for both the body and the mind. It also improves digestion and can ease PMS pain. The gentle movements are nice when you want some exercise but just can't handle an hour of cardio. The zen feelings and increased circulation will help you get your glow back.
Where to go in Nashville: The local YMCA has more yoga classes than you might think. Yoga Harmony and Lotus Blooming Yoga also have great teachers and soothing environments.
Redefine 'treat'
When you're feeding a family, making smoothies and juices just for yourself feels like a lot of work. Who has time to clean blenders and juicers every day? A fresh juice or yummy smoothie that I don't have to buy ingredients for, make, and then clean up after feels like the ultimate treat. Load up on glowing skin foods.
Where to go in Nashville: Whole Foods makes great juices, and I love everything at Juice Bar.
Go shopping
There's no shame in a bit of retail therapy! Walking endlessly in a mall is exhausting, but I find discovering unique local shops energizing, even without buying a thing. Detox your makeup bag with locally made products, and your skin will be glowing in no time.
Where to go in Nashville: The beauty and wellness store Lemon Laine is my kind of store. They have an DIY oil bar!
Scrub it off
This one you can easily do at home. A shower is one of my favorite mom escapes. To make is more spa-like, mix up a homemade scrub and give your skin a good buffing in the shower. The rub down will wake you up and give you an energy boost – and leave your skin soft and glowing.
0