Summer is the perfect time to dust off the cobwebs of the bikes, go out on a lake, and truly enjoy being active with friends and family in the nice weather. But, it's so easy to get caught up in everything going on. Our inner peace and wellness can sometimes get put on the back burner as we're running around trying to get everything done in the blissful, but short, season of summer. It's important, as well all know, to keep both in check.
I love the serenity of reading, but admit, it's sometimes just down right challenging to find the time to sit down with a book. Just finding that time for peace and quiet long enough to get through a couple chapters without distractions can be hard – especially in the summer when the kids are off from school. Between weddings, barbecues, and family vacations, where's the time to read?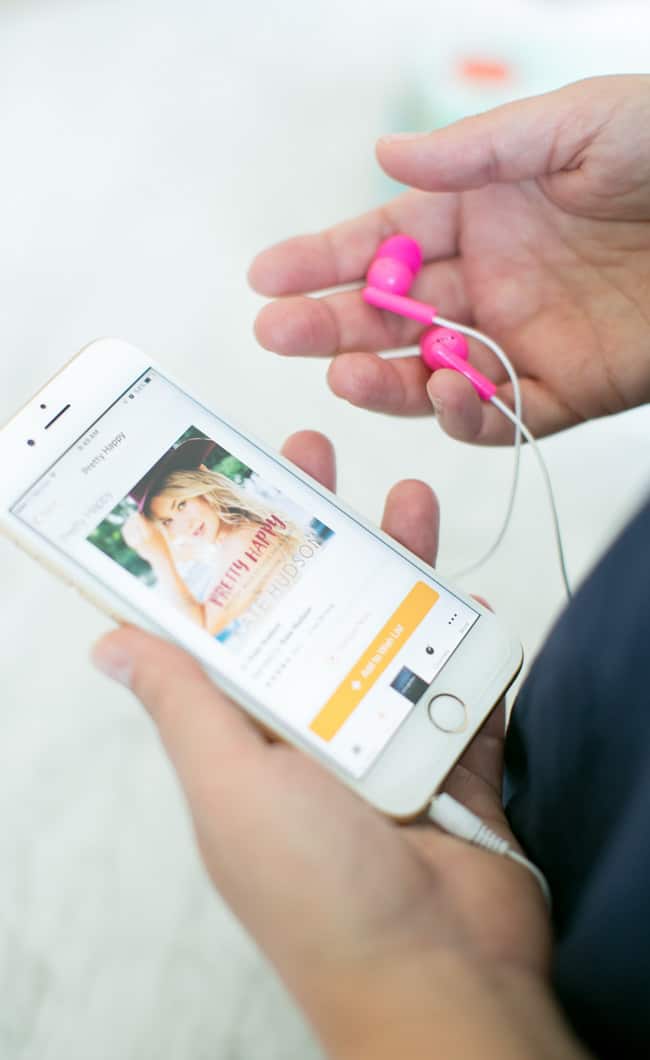 Have you ever tried listening to a book? No, not referring to the kids reading you the deep secrets of Winnie the Pooh. I've recently gotten into listening to books through audiobooks by Audible. I can actually listen to my favorite books driving, doing chores around the house, and even when I'm working out. It makes those daunting tasks much more enjoyable, that's for sure. I can also use my phone or tablet, which is great, since I just strap my phone on an armband or connect my phone to my car when I'm out and about. And, best of all, I get a little time for myself when I need it.
Our Summer Reading List
And, to help you get in the spirit of summer, I've put together a list of my favorite wellness audiobooks. I really do recommend checking out audiobooks by Audible. They're a fun and easy way to get your reading in, and as a bonus, they offer a 30-day trial with free download! But, believe me, once you're in, you'll be hooked. If you have any other favorites, we'd love you to share them with us in the comments!
No, this isn't a book about how to be mean to your coworkers (although, that'd be interesting). It's all about taking control of that voice we all have in our head that sometimes tells us we're not good enough, pretty enough, or can't achieve our dreams. Melissa shares great advice on shutting that "mean girl" voice up and getting the confidence you need to live the life you want.
I love Kate Hudson, and she's done it again here with this book. We always want to know what Kate's up to and how she keeps that amazing body (and she shares some great tips and insights). But, as she explains, it's not just about that. Loving your body and accepting yourself is just as important. I also love that she narrated it herself – something calming in her voice that makes this audiobook extra special.
This is probably my favorite one, thus far (and, with over 5,500 reviews, it still maintains a 4.7 rating). Shonda's the creator of Grey's Anatomy and Scandal, and in this audiobook, shares her year of branching out and saying yes to more invitations and experiences. I think this is a really relatable book, since it's so easy to turn down events or ideas when you're tired, nervous, or down right unsure, but usually there are more positives than negatives from saying yes (once you get the courage).
OK, who doesn't need something like this?! Knowing these tips for the summer when we're all so busy is even more important, too. She goes into everything in this book, from every room in the house to all the little things in between. I'm always looking for the easiest ways to quickly make rooms look less cluttered, and Marie is a total wealth of knowledge.
This is such a feel good book to me. And, no, that's not a typo. Jacob does into depth about wealth vs. wellth, and what really contributes to our life's happiness. So many of us go from job to job, but it's the little things in between that really matter. Wellness is what keeps us together, and without a healthy surrounding and solid mental health, who cares what your resume says?
Here's one that sticks out a bit from the others, on a more serious topic: our veterans and their homecoming. Junger compares tribes years ago who would stick together after wars and how veterans today often suffer from major mental health issues, such as PSTD, after leaving their own "tribes" (platoons, etc.). It's all about coming together for the better and what we can learn about the loyalty, sense of belonging, and human meaning that was held to such a high standard hundreds of years ago.
This is a sponsored conversation written by me on behalf of Audible. The opinions and text are all mine.
0