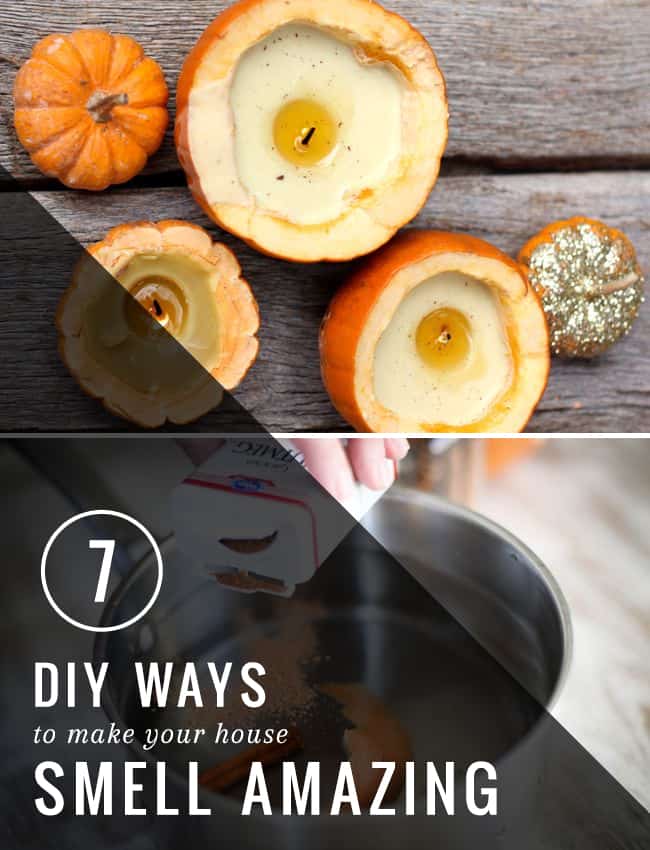 I love rooms that smell warm and inviting. And natural scents always make a space feel cozy without being overwhelming. If you have friends and family coming over tomorrow why not put a simmering home humidifier on the stove and enjoy the smell all day while you cook? And if there's no room on the stove here are a few more simple ways to make your house smell amazing – naturally!
1. Make your own scented candles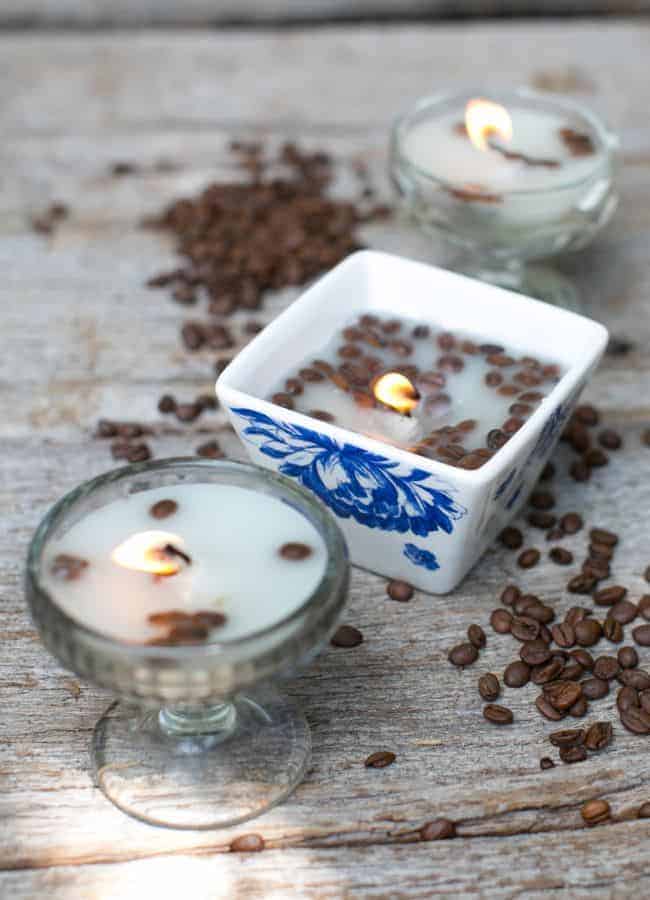 The scent of vanilla and coffee beans together instantly warms up the house in these French vanilla candles. Candles look great in just about any container so experiment with different glasses or jars that fit your aesthetic.
2. Use multiple scented candles to combine scents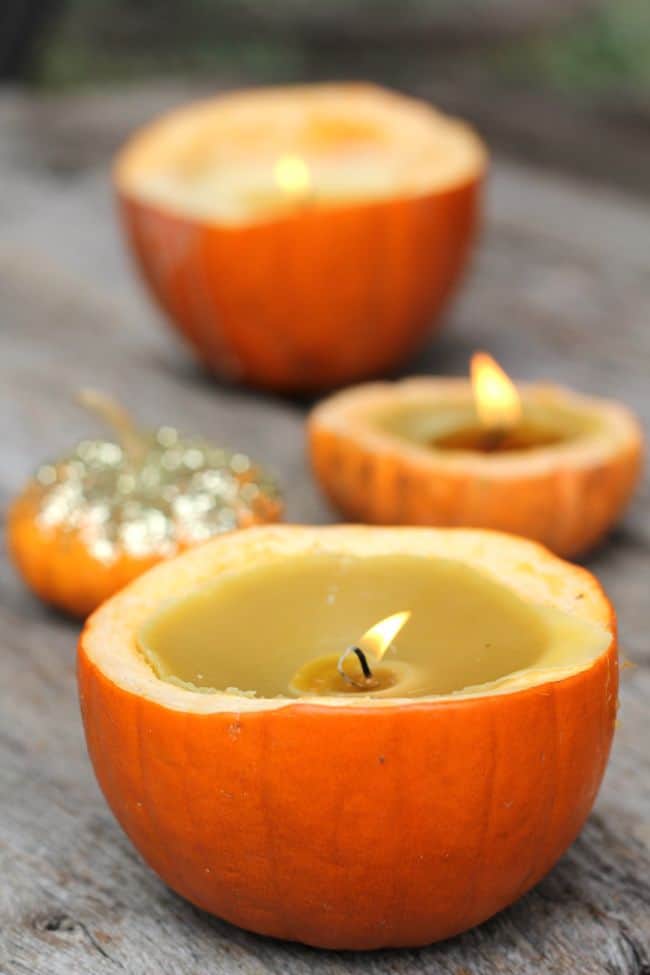 Don't feel like you only have to use one candle in a room! Layering scents together, like using french vanilla with these cinnamon pumpkin candles, creates a nice aroma.
3. Make an herb + spice fire starter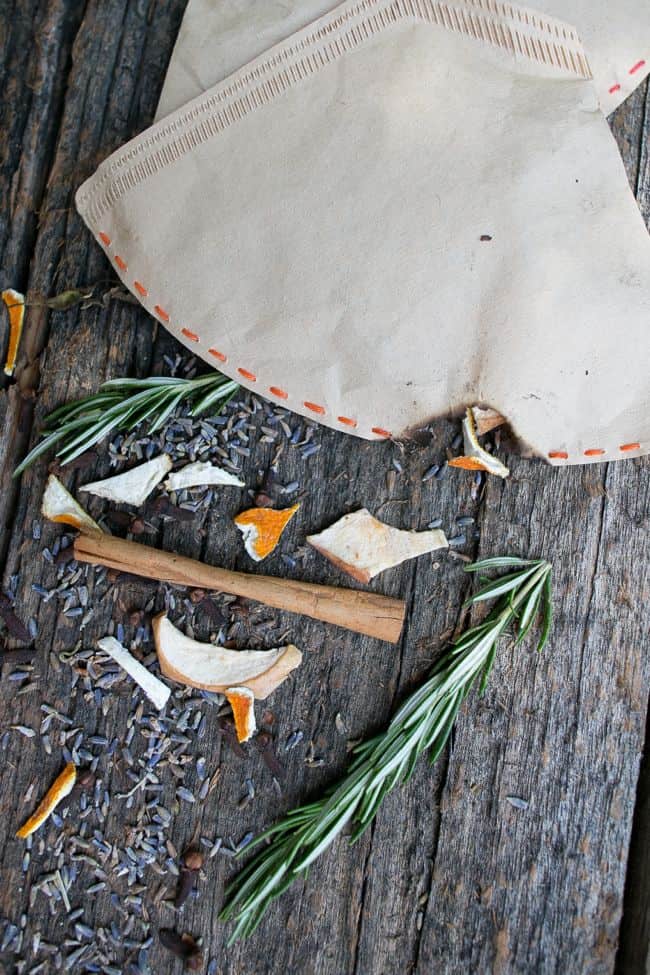 You need very few supplies for these scented herb firestarters. The packets make great hostess gifts, but you can also just place herbs, dried citrus or other aromatic greenery on the fire as it burns.
4. Make a scented home humidifier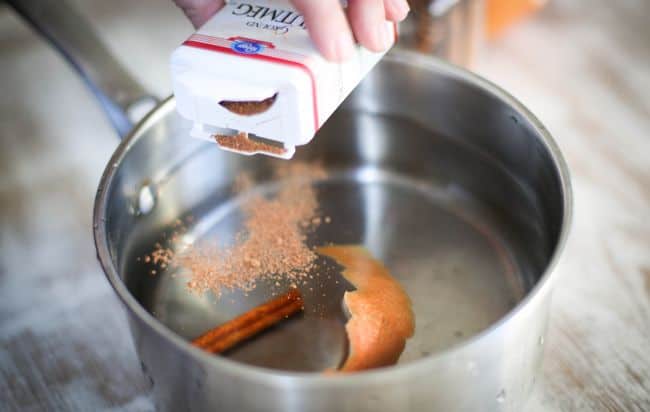 With the heat on all the time you need some humid air in the house. A stovetop simmer like this grapefruit and cinnamon combination is so easy and smells amazing. Have fun experimenting with different scents!
5. Make a reed diffuser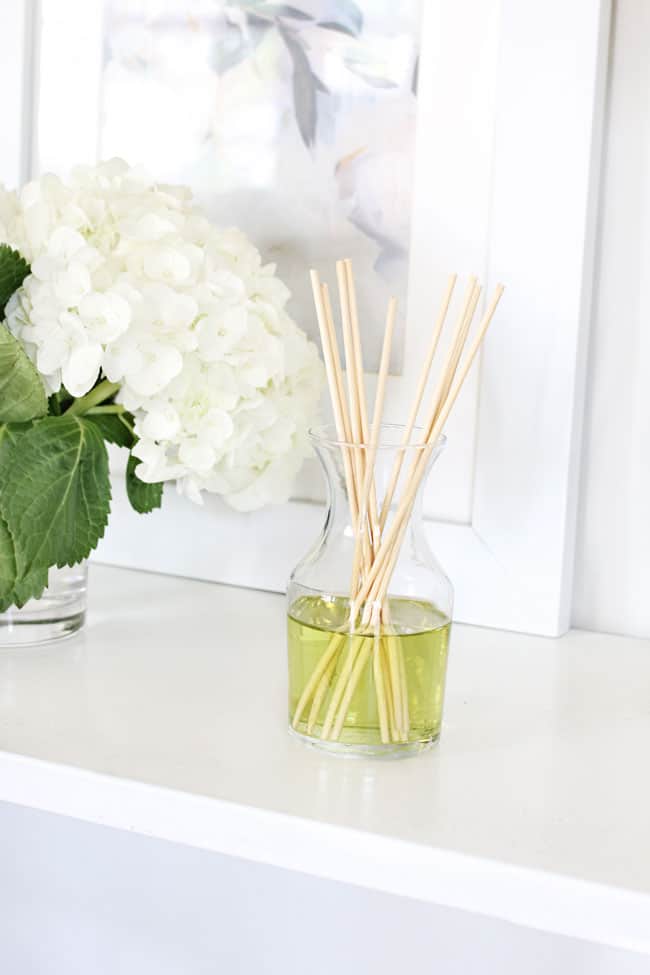 Turn your favorite essential oils into a DIY reed diffuser – plus it also looks nice on the coffee table.
6. Make your own linen spray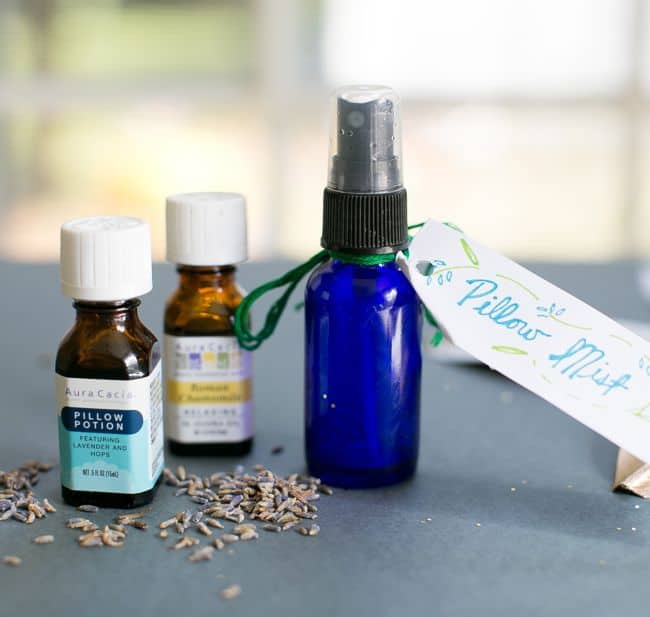 Spritz your linens with an anti-stress pillow mist that combines lavender and chamomile. Use the same technique to make a room spray too!
7. Make your own potpourri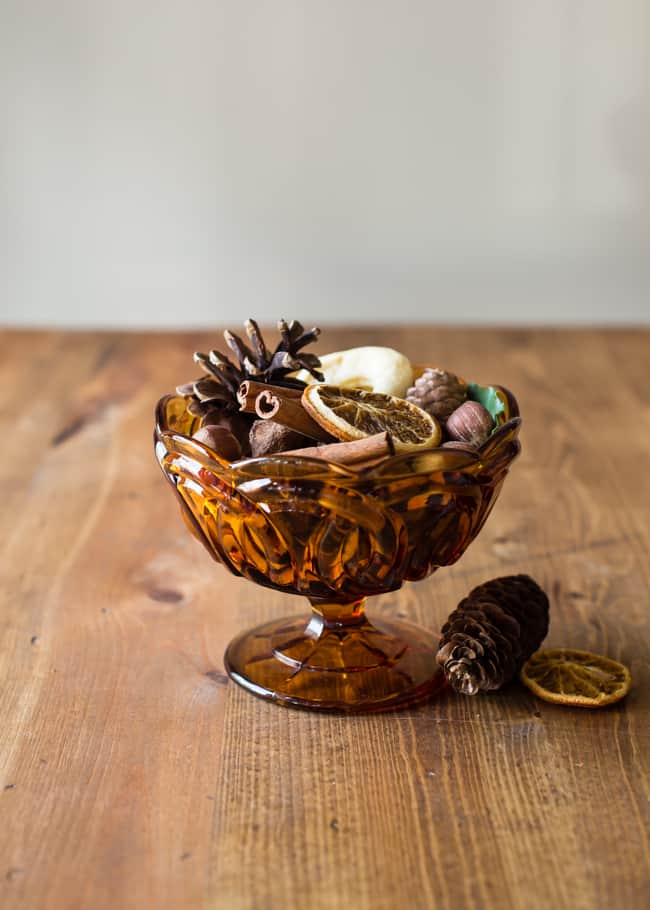 Collect dried materials, aromatic spices and essential oils for homemade potpourri. Put the natural elements into a bowl and add a few drops of essential oil on top. Try a spicy mixture (think cinnamon sticks, star anise and cloves) or a citrus combination (use whole and dried elements with orange essential oil). My favorite is red and green mixture of cranberries, fragrant evergreens and dried eucalyptus.
What's your favorite way to scent a room?
68