Are you completely determined not to catch another cold this season? Me too! Don't worry, I won't advise you to eat garlic by the fistful, nor to drink gross onion tea. (Although you can do that, too.)
The recipes below are actually tasty things you'd want to eat anyway, but with additional benefits that help boost your immunity. Who would have thought you could get away with eating popsicles in the middle of winter? And for health purposes nonetheless! Scroll down for seven immunity boosting recipes you'll want to try right away:
1 / 7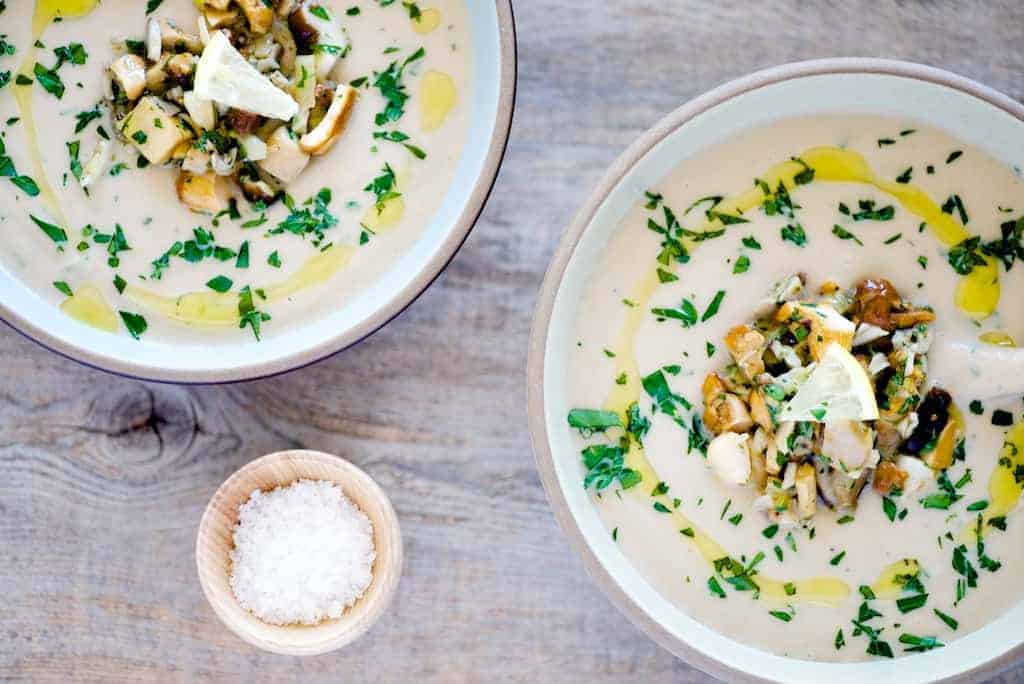 The flavors of garlic and mushrooms pair perfectly, but it's not just that. Along with bone broth, they support of the immune system during the cold winter months.
Cream of Mushroom and Roasted Garlic Soup from Vanille Verte
3