This has been a busy week of kindergarten graduations and birthdays (Sam is 2 today!). With school now officially out, we're easing our way into a relaxed, slowed-down summer. This weekend is all about easy living, so we've gathered a few ideas to inspire you to relax and enjoy every minute. Happy weekend!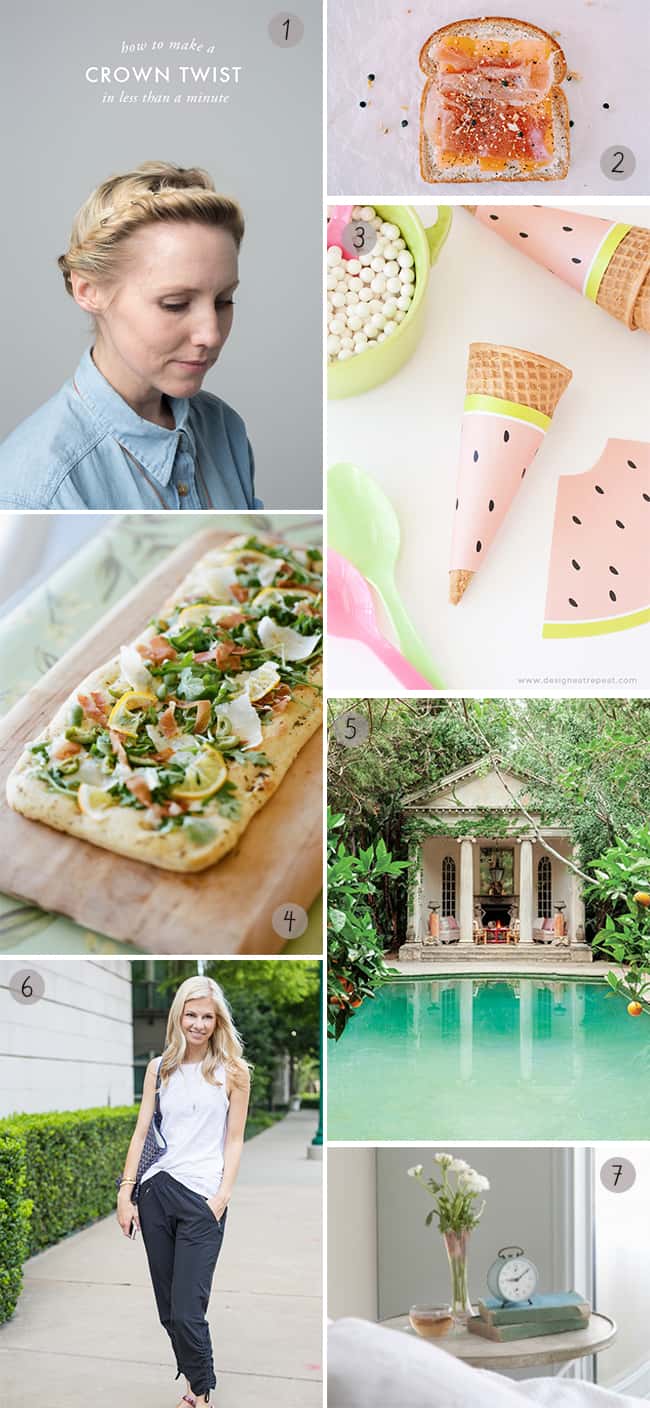 1. A heat-proof updo that takes 1-minute!
2. Shake up the usual toast with peanut butter breakfast with five tasty toast ideas
3. Summer is the time for all things watermelon – even adorable ice cream cone wrappers
5. A must-read from Delighted Momma – every parent needs to know about secondary drowning. (photo)
6. Slouchy chic elastic waist pants? Yes, please.
7. Take a few minutes to try a new evening beauty ritual
P.S. The funniest thing I read all week. #10 is especially true around our house these days. Sigh.
0