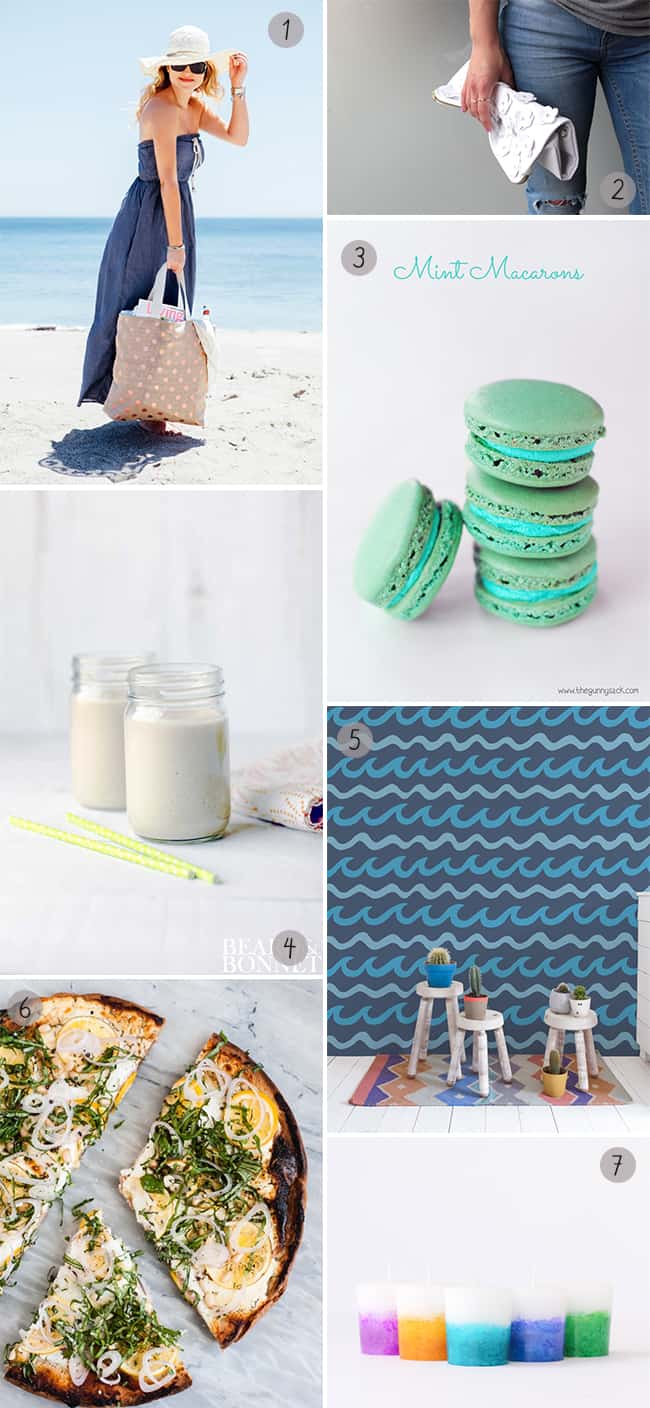 It's the unofficial start of summer! Who else is ready to relax with with tropical drink at the pool over the long weekend? It's a weekend for red, white and blue, and I always find myself especially drawn to blue over the summer.
7 Ways to Live Well This Weekend
1. Make a beach bag! The one from Something Turquoise is fully reversible and huge, perfect for carrying first aid essentials.
2. Embellish a clutch! Take inspiration from the runway to make a pretty summer bag, as found on Free Series.
3. Macarons always make me smile, and these mint ones from The Gunny Sack look so happy.
4. With pineapple, banana, dates and cashew cream, this four-ingredient smoothie from Beard and Bonnet is an easy way to start the day.
5. This is the single most cheerful wallpaper I've seen in a while. Wouldn't it make for the perfect seaside-inspired reading nook?
6. We love quinoa pizza, and this yummy vegan version from Cafe Johnsonia is made with Meyer lemon, goat cheese and basil.
7. Plain white candles get a makeover with an interesting material: alcohol ink. See the full tutorial from The Crafted Life on Poppytalk.
How will you be enjoying the holiday weekend?
0