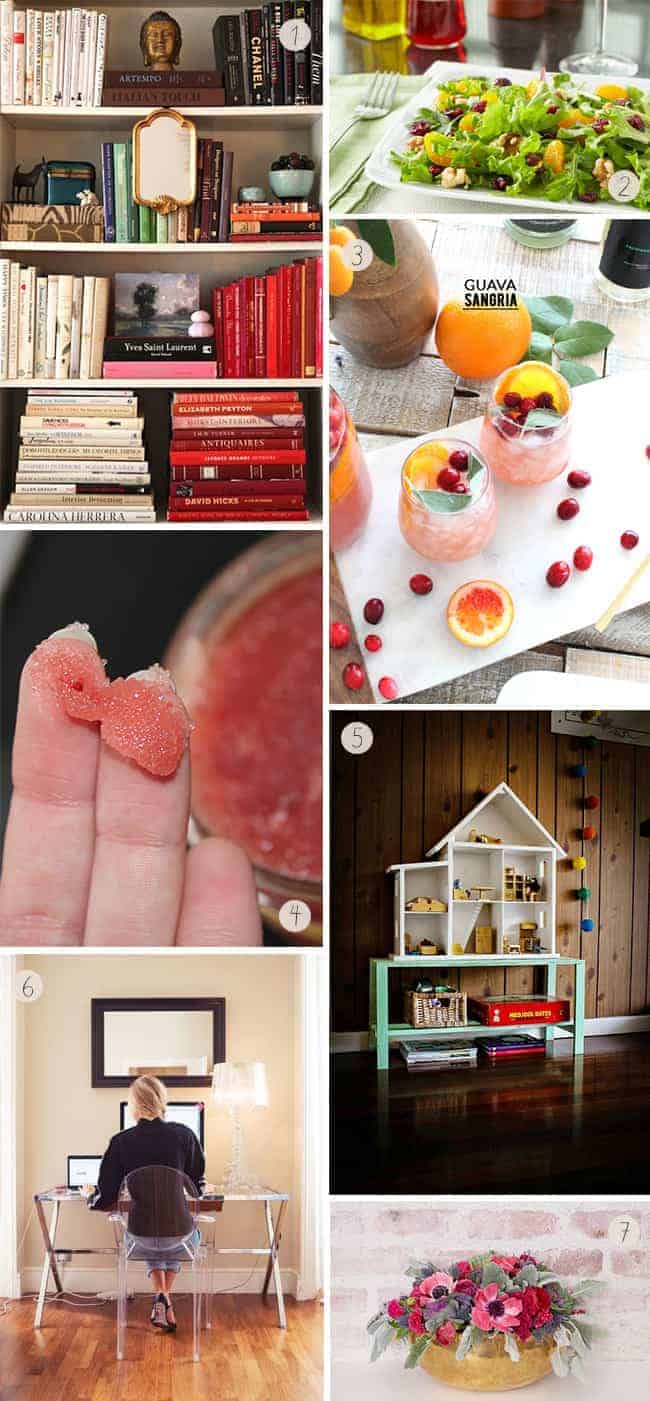 Happy early Mother's Day! Here are a few treat yourself ideas because Mother's Day lasts allll weekend in our house!
1. Find a book you can't put down. Love these suggestions for 'binge worthy' reading.
2. Experiment with making your own salad dressing. Finally!
3. Indulge in this perfectly pretty (and semi-healthy) guava sangria.
4. One of my favorite places to roam is the 'whole body' section of Whole Foods. Moms definitely deserve a beauty splurge this weekend.
5.  This blogger vowed to avoid buying anything new for an entire year! I'm inspired by her posts – this lovely doll house make-under has me rethinking my plans for Sam's upcoming 2nd birthday.
6. Do you work from home? Good advice here on staying productive (even in your PJs) :)
7. Expecting flowers this weekend? Turn them into a gorgeous flower arrangement with this genius tape tip.
0